If you have been in the dark about Marvel's Spider-Man impending arrival on the PC platform, now is the best time to get into the juicy details. Insomniac Games took to the PlayStation Blog to dive deeper into the options for PC players, and as expected, Marvel's Spider-Man will be a whole other beast.
Working together with Nixxes Software, the 12 August release will amp things up, especially on the graphical side of things. Here are some of the options for Marvel's Spider-Man on PC:
Ray-traced reflections are available across the game for those with hardware that supports them. Reflections also have varied quality levels, one of which is a new, higher-quality ray-traced mode that offers even more city detail when web-swinging and fighting crime in Marvel's New York. 

NVIDIA DLSS (Deep Learning Super Sampling) increases graphics performance using dedicated Tensor Core AI processors found only on GeForce RTX GPUs, boosting frame rates with uncompromised image quality.

NVIDIA DLAA (Deep Learning Anti-Aliasing) is an AI-based anti-aliasing mode for GeForce RTX gamers who have spare GPU headroom and want higher levels of image quality. 

Beyond choosing output resolutions, we also support a wide range of display ratios, including ultrawide 21:9, panoramic 32:9, and NVIDIA Surround multi-monitor setups. If you've got three monitors, we've got the game for you to show them off with! 

Many other rendering systems are more customizable than they have been in the past, with additional quality levels and algorithmic options. These include SSAO, texture filtering, LoD quality, shadows, and more.  We support windowed, full screen, and exclusive full-screen rendering modes.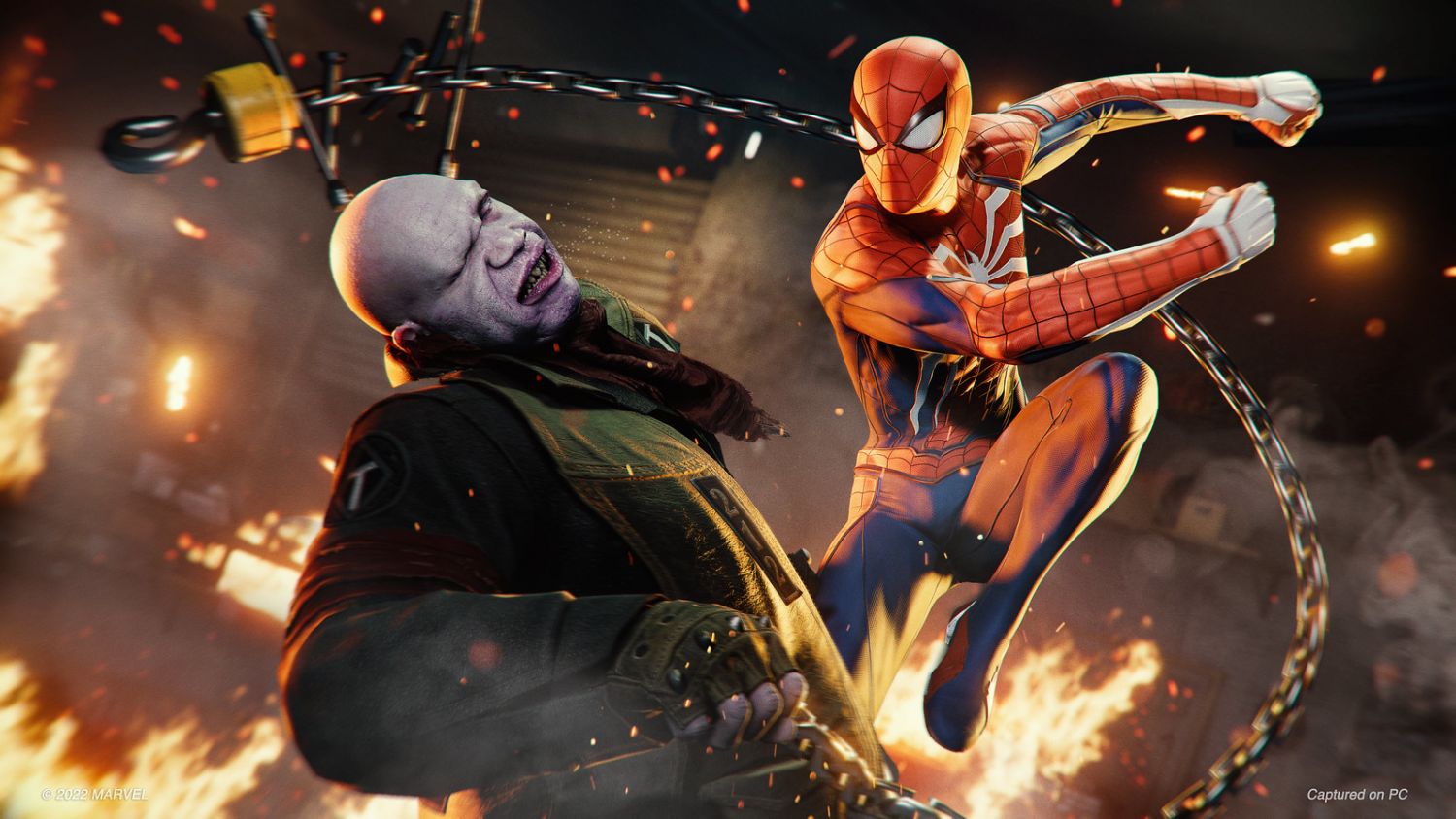 Not only that, Marvel's Spider-Man on PC will offer more customisation options when it comes to using peripherals to enjoy the game. DualSense controller support sees adaptive trigger feedback and haptic responses made available, while mouse and keyboard support will have its own customisable control options. The same goes for anyone playing on Steam and using Steam Input support.
Marvel's Spider-Man will also feature plenty of accessibility features, so no one is left out of the web-slinging fun. Despite all the bells and whistles, the developers are making sure that even older machines will be able to run the game.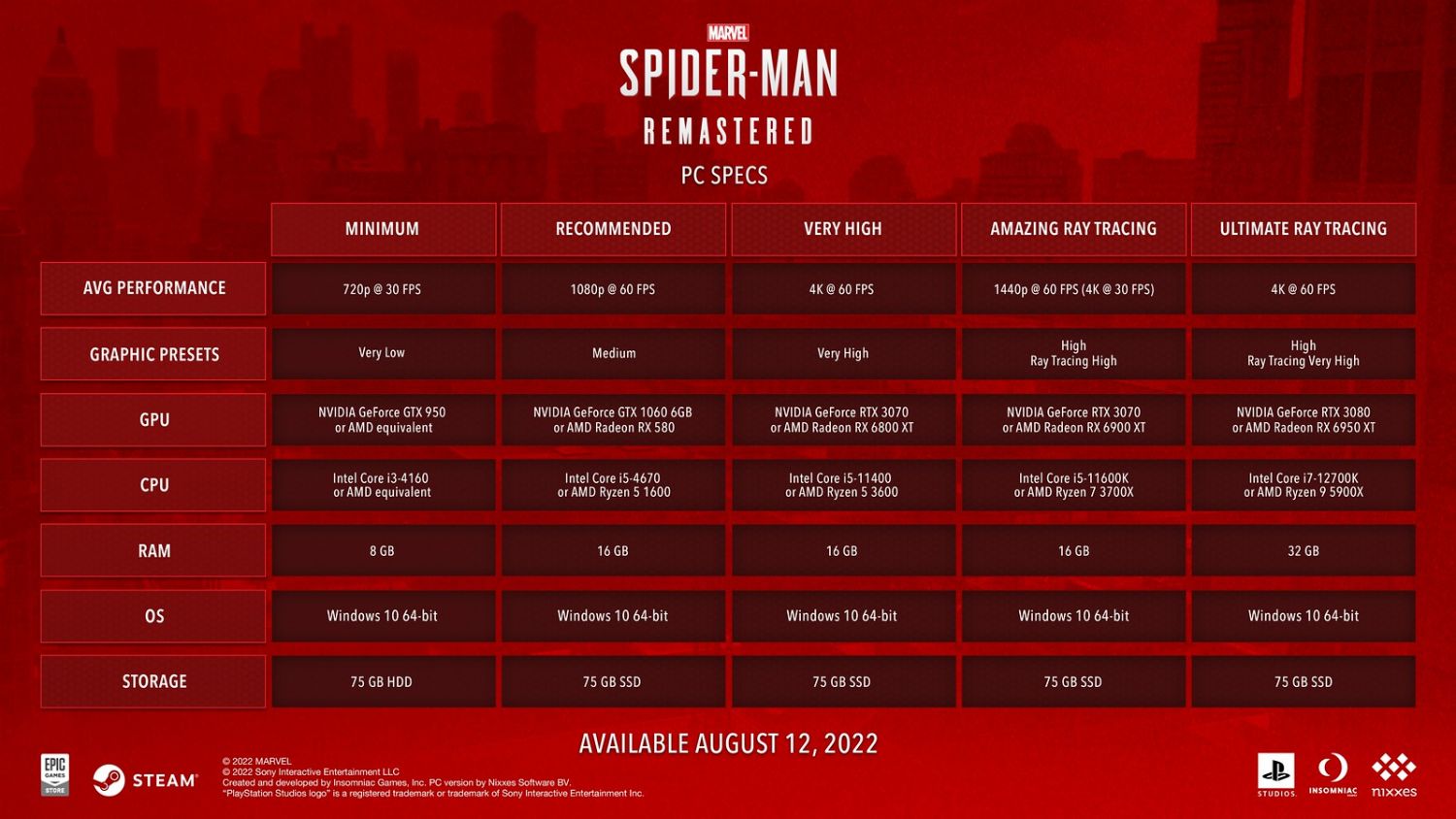 For those already exploding with excitement, pre-ordering ahead of Marvel's Spider-Man launch on PC will net you some goodies as well.
Early unlock for three Spider-Man suits

The tech-heavy Iron Spider Suit
The one-of-a-kind Spider-Punk Suit
The original Velocity Suit

An early unlock of the Spider-Drone combat gadget
5 extra skill points to spend on Spidey upgrades
Not a bad way to start the early part of August at all!