Marvel Snap has added a brand new Battle Mode that allows you to matchmake with friends and face off in a series of Snap matches.
To unlock Battle Mode, players will need to have completed the tutorial and reach level 10.
In this new way to play, each player starts with 10 health. The winning player deals damage to their opponent equal to the stakes of the game. For example, if you double down and Snap, you'll do 4 damage to your opponent instead of 2 — or retreat early and only lose 1 health. Players keep going with the same deck until one player has no health left.
In order to start a match in Marvel Snap's Battle Mode, simply click on the tab with a joystick icon. From there, select the unmistakable "Friendly Battle" button and you'll be prompted to either create or join a match. If you create a match, you'll be given a five-digit numeric code. Share that code with a friend and all they need to do is enter that code when they join a match.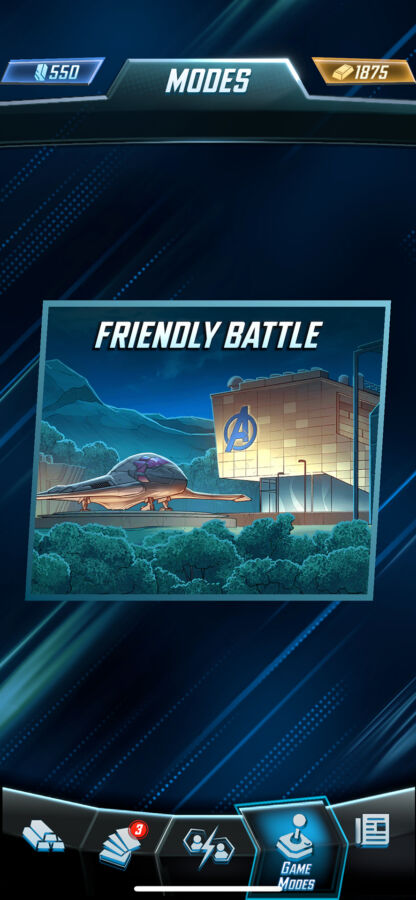 Prior to the Battle Mode update, players were only able to face off against each other via random matchmaking. You won't earn Boosters (used to level up cards) or Cubes (used to increase your rank in the Season Pass) from Battle Mode, making it a risk-free corner to test out decks. Although seizing victory will still let you boast about beating your friend and being the better Marvel Snap player.
So get your decks ready! Going up against someone you actually know might just raise the stakes in this delightfully thoughtful game.