With the imminent release of The Lost Caverns of Ixalan, the folks at Wizards of the Coast often put together events to drum up publicity for each expansion's release. Returning to the plan of Ixalan following the Phyrexian invasion, we see various factions seeking to explore the caverns of Ixalan and harness the power of Cosmium for their own ends but the real focus of this expansion are dinosaur, dinosaurs, and more dinosaurs!
The set's theme focusing on pirates, vampires, merfolk, and did we mention, dinosaurs lent itself nicely as SAFRA Yishun Dinoland was setup as a backdrop for the latest event. By day the venue is more of a children's theme park but with a bit of Magic: The Gathering magic, the theming was perfect as we explored the "Caverns of Ixalan" in real life.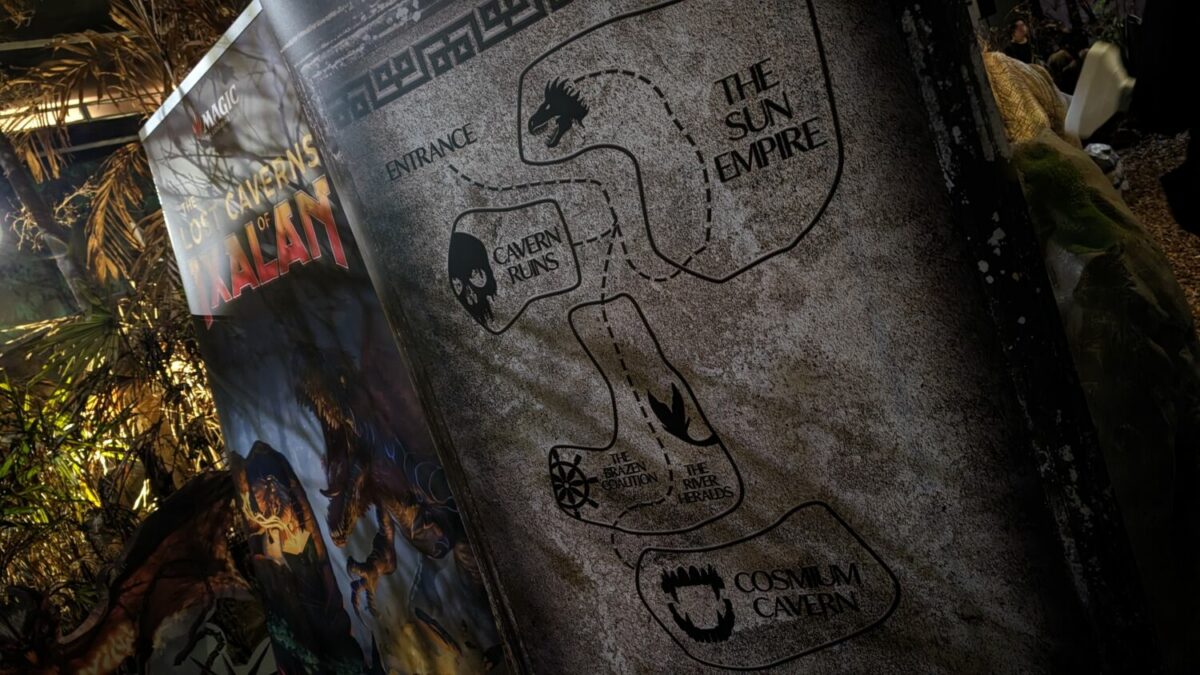 The affair was brief but gave everyone a good idea of all the various factions looking to gain control of their fragmented land. Naturally, the Sun Empire and their alignment with the dinosaurs take a big bite of this expansion as we got to learn more about how the rest of the Ixalan denizens fit into the bigger picture.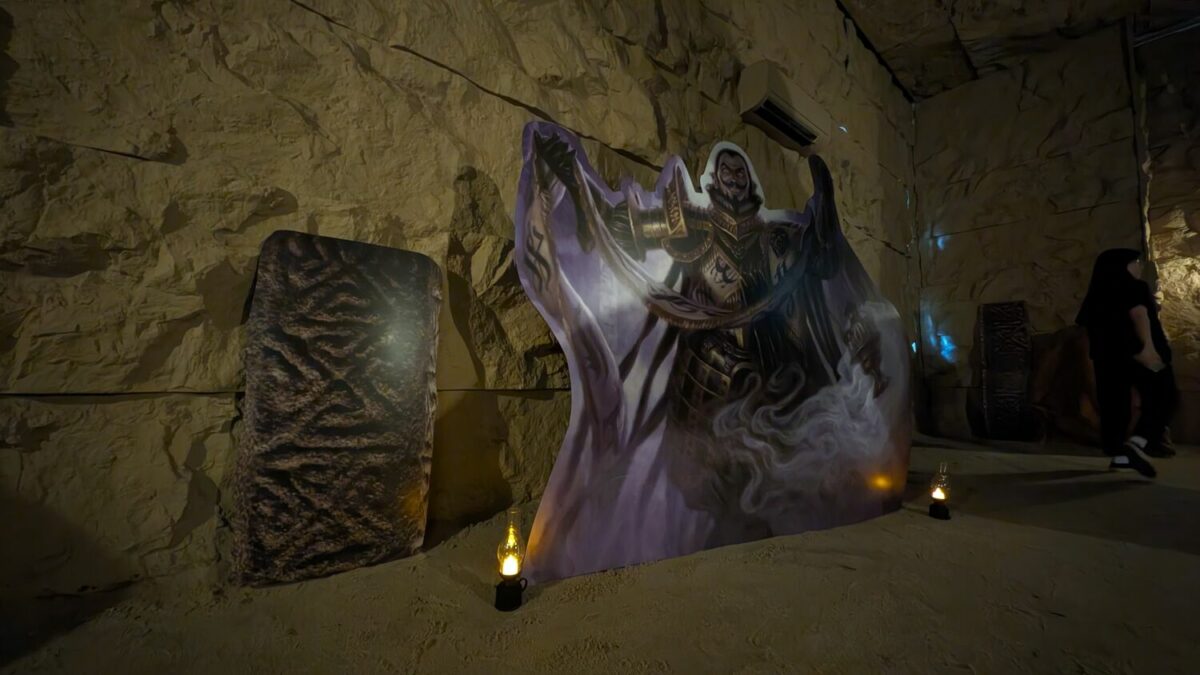 Fashioned after Spanish conquistadors, the vampires of Ixalan are the main protagonists in this current cycle and are featured in quite a few key story arcs. On the other hand, the pirates and merfolk tend to take more of a backseat when it comes to general impact on the storyline but with treasure featuring quite heavily in many cards, their impact can't be underestimated in the meta.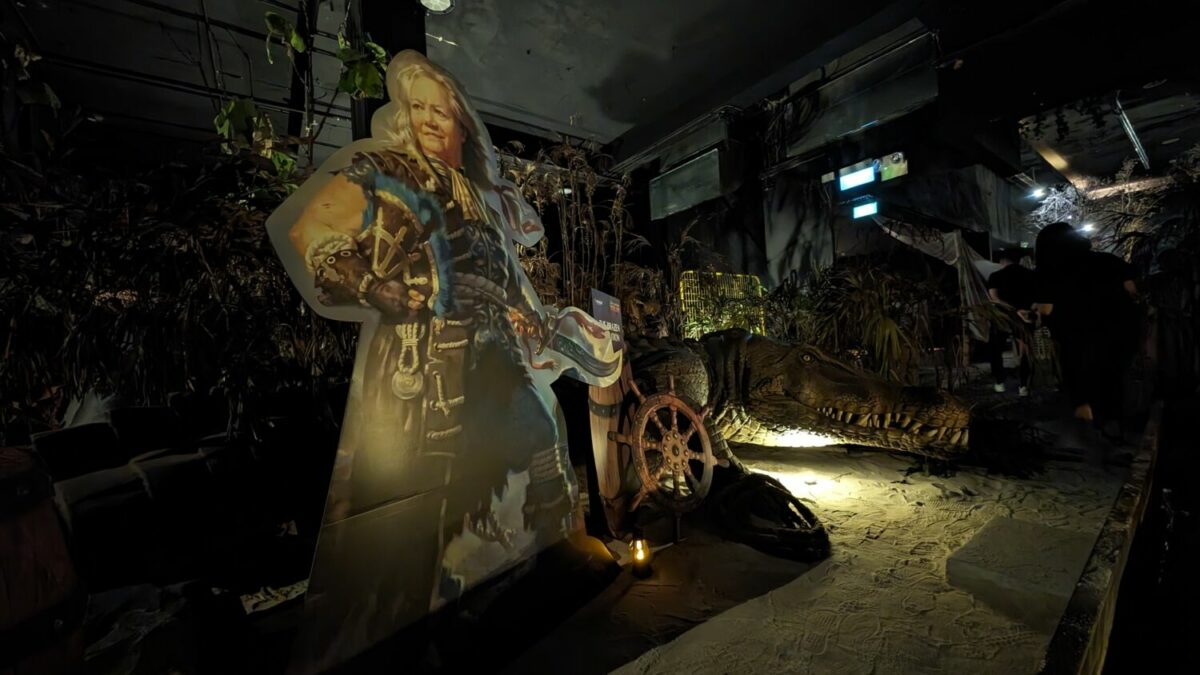 As we ventured through Dinoland, a treasure was awaiting us all for making it all the way to the very end. In true pirate fashion, we had to sift through dinosaur bones to get hold of tokens to redeem our loot.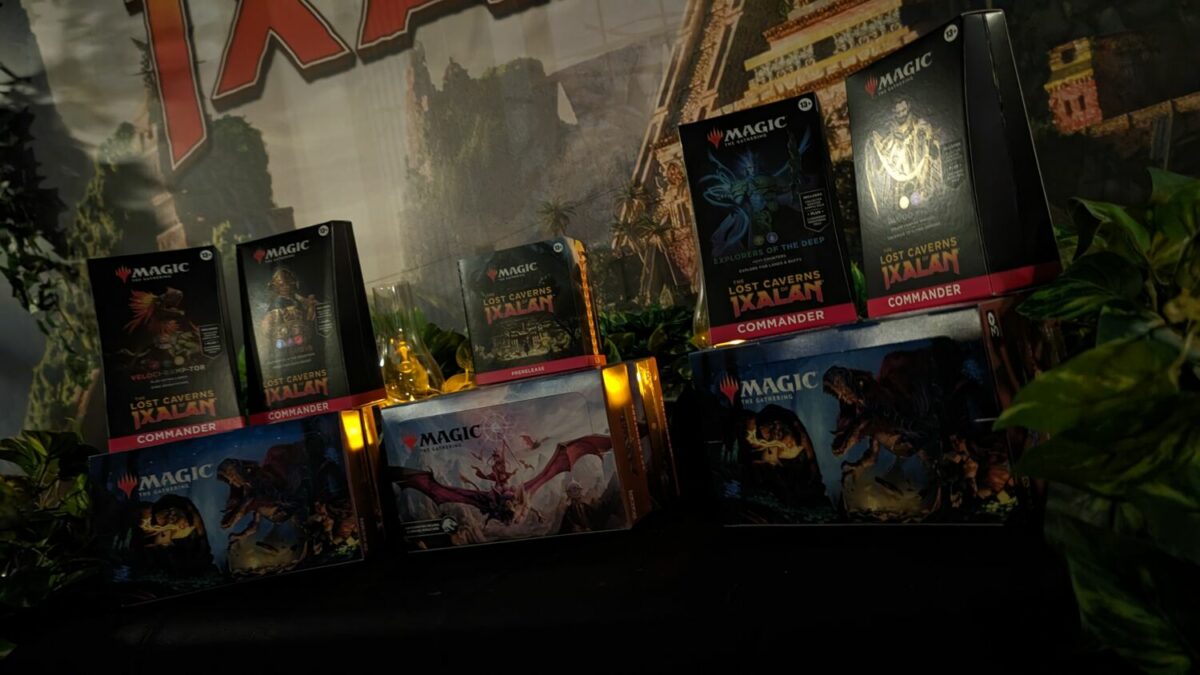 With The Lost Caverns of Ixalan featuring a full suite of products with four commander sets on top of the regular booster box releases, the variety of themes on offer in this set can be quite a lot of new players to handle especially if they were onboarded with the Lord of the Rings expansion. But, there's still more pop culture tie-ins to expect with the appearance of Jurassic Park-themed cards.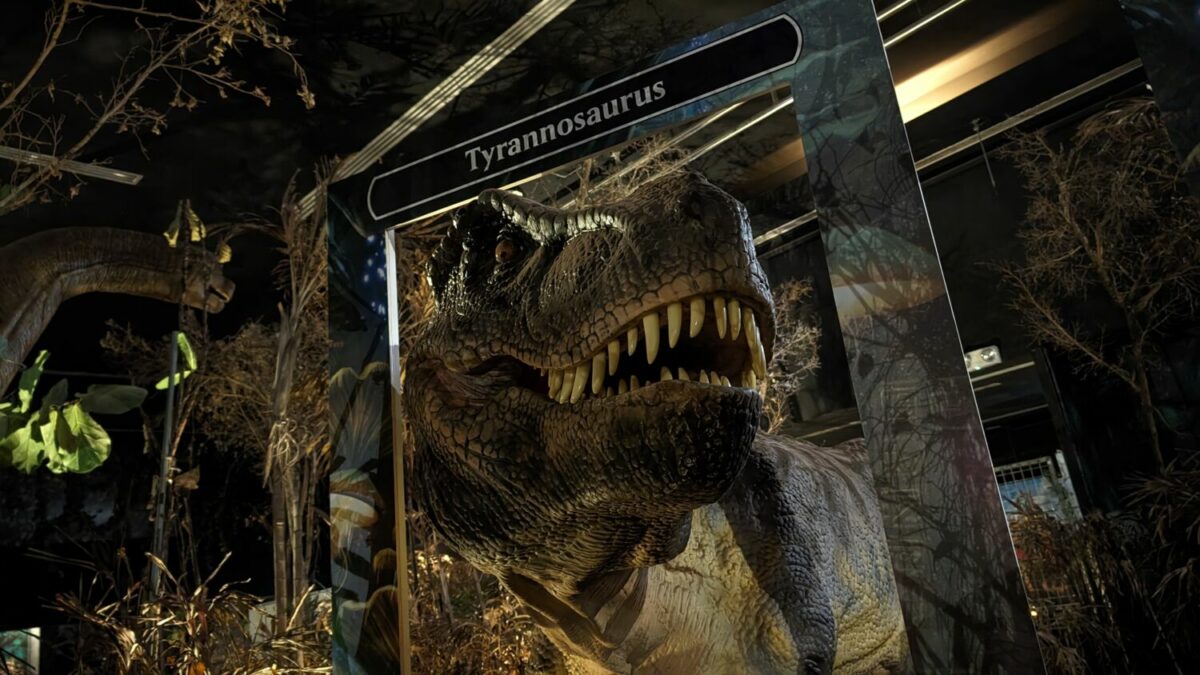 While we very much would have preferred to have received official Tyrannosaurus Rex tokens, seeing Dinoland animatronics framed as Magic: The Gathering token cards is a whole new level altogether.
The Lost Caverns of Ixalan releases officially on 17 November 2023, with pre-release events happening from 10 November onwards. Get your sets via Amazon or Shopee.
Gerald currently straddles between his love of video games and board gaming. There's nothing that interests him more than trying out the newest and fanciest gadget in town as well. He dreams of publishing a board game sometime in the future!