Following the opening of the Lego VR roller coaster in LEGOLAND Malaysia earlier this year, it seems other franchises are also jumping onto the bandwagon.
Starting January 19, 2018, Universal Studios Japan will see a new addition to its existing repertoire of rides. Introducing the Final Fantasy XR Ride, the attraction is part of USJ's yearly Cool Japan event, and brings visitors along the virtual reality world of Midgar. Simply put, it's essentially Space Fantasy The Ride, but repackaged with VR headsets.
With the overwhelming popularity of the Final Fantasy series, it'd certainly come as no surprise if the ride turns out to attract a large crowd, especially since appearances from hot favourites Cloud and Sephiroth are announced.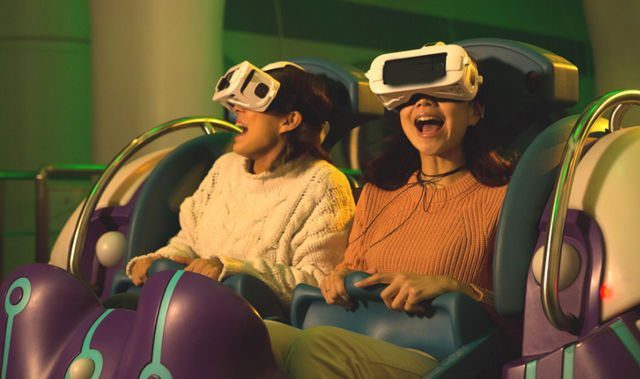 The Final Fantasy XR Ride is available for a limited time only, which means interested parties have up till June 24 to experience the feeling of riding along chocobos, and the battle thrills of the famous Sephiroth-Cloud face-off.
But wait, there's even more Final Fantasy goodness coming up! Visitors can fill their empty stomachs with specially-themed food choices, or expand their collection with new merchandise. More details can be found on the official website, and while an English version is not available yet, Google Translate does enough to bring across the general meaning.
USJ, take my money, why don't you?