When it comes to gaming, gamers know there shouldn't be any compromise when it comes to hardware, and since the screen is the one thing that gamers will spend the most time looking at, a good monitor will make for a significantly better gaming experience.
South Korean electronics juggernaut LG offers a range of high-quality monitors, and one of the best models in their line-up is the UltraGear™ 34" 34GN850 QHD Nano IPS Gaming Monitor with NVIDIA G-SYNC Compatible, a curved display aimed at offering the best display that any game developer throws at it.
First, some numbers to get out of the way – the 34-inch curved NANO IPS display offers a resolution of 3440 x 1440 and a 21:9 aspect ratio, along with a 144Hz refresh rate and an overclock of 160Hz that caters to top-notch immersion. The way the screen wraps around your peripheral vision is about as close as you can get to virtual reality without actually being in VR. The IPS screen offers a 178-degree viewing angle along with popping colours, and intricate details mean that users will not miss out on a single pixel of importance on the screen. Power this up and you will see everything, be it games or movies, the way the creators and developers intended them to be seen.
Of course, sharp and crisp visuals mean nothing without an equally impressive response time to match it, and the UltraGear boasts a 1ms gray-to-gray response time, which is blazing fast. This minimises afterimages showing on screen, and will help gamers who play games with fast-paced action, and also demand lightning-quick twitch reflexes, to react instantaneously. Coupled with the Dynamic Action Sync, which minimises input lag, the screen allows gamers to visually feast on every single action-packed moment in real-time.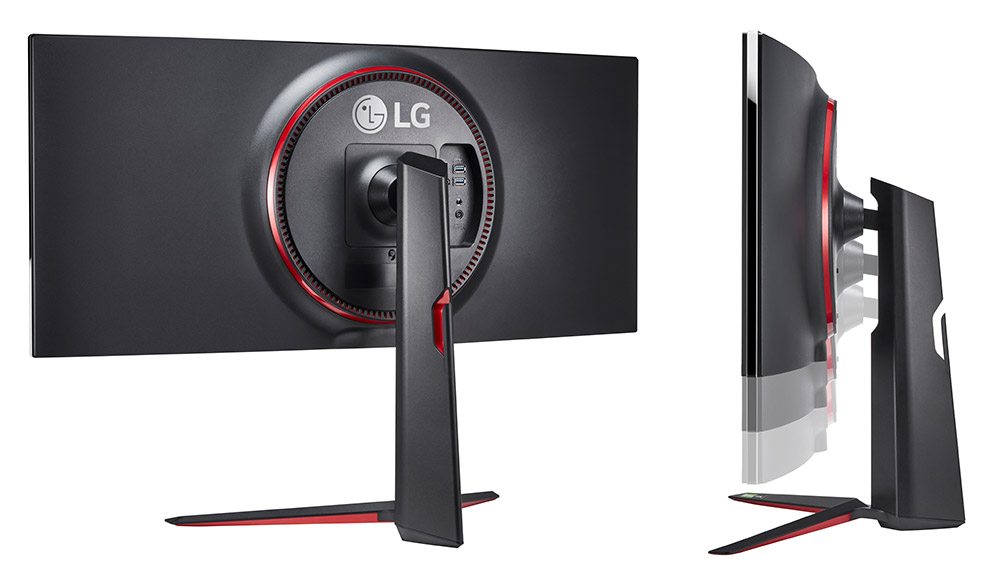 And that's not all as the monitor is verified NVIDIA® G-SYNC® Compatible and features AMD FreeSync™ Premium, which means there will be no screen tearing, otherwise known as the graphical glitch that immediately breaks the immersion as the visual game world exposes itself as fictional. There will also be minimal stuttering, which again takes gamers out of whatever game they are playing as the player characters lag behind the gamers' intended movements. Gaming on the UltraGear™ is defined by smoothness – so smooth that the existence of the monitor itself is effaced, as if there is no interface or divide between gamer and game.
This enveloping effect of the UltraGear™ extends to its physical design as well. Its sleek, slightly understated design makes it fit easily into most setups seamlessly. More crucially, the almost bezel-free display adds to the feeling of whatever being shown on-screen bleeding into reality. The tilt afforded by the display is between -5 degrees and 15 degrees, with the height being adjustable by up to 110mm. This adds to the monitor's flexibility in finding a place for it in a variety of setups.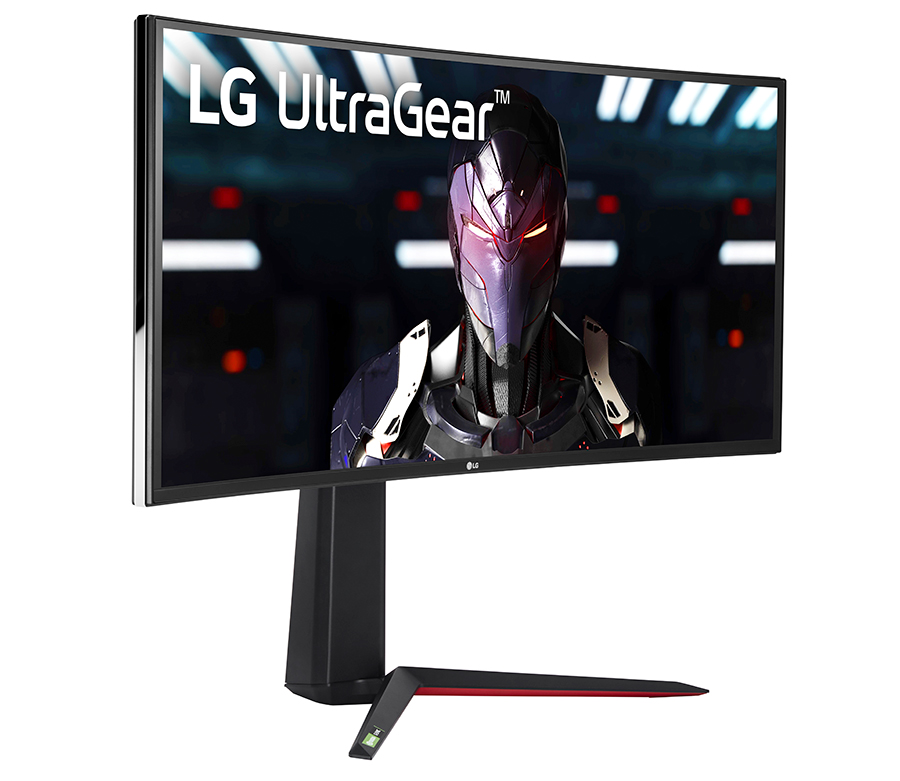 Ports-wise, the UltraGear™ follows the "If it ain't broke, don't fix it" philosophy. There are two HDMI 2.0 ports, one DisplayPort 1.4, two USB 3.0 down-stream, one USB 3.0 up-stream, and one headphone output.
At 819.2mm x 464.1-574.1mm x 312.2mm and 7.6kg, the LG UltraGear™ 34″ 34GN850 QHD Nano IPS Gaming Monitor with NVIDIA® G-SYNC® Compatible is really more than what most gamers can ask for in a gaming monitor, especially for those looking for a curved gaming monitor, and is a beaut.
It is available in LG's Shopee and Lazada store as well as authorised retailers COURTS, Best Denki, Harvey Norman and Gain City.