Earlier in 2019, LEGO released their Lunar New Year themed sets, which promptly got sold out in most retail shops the moment it launched. Fast forward to now and LEGO will be releasing another new Asian themed LEGO set with the LEGO Dragon Boat Race set.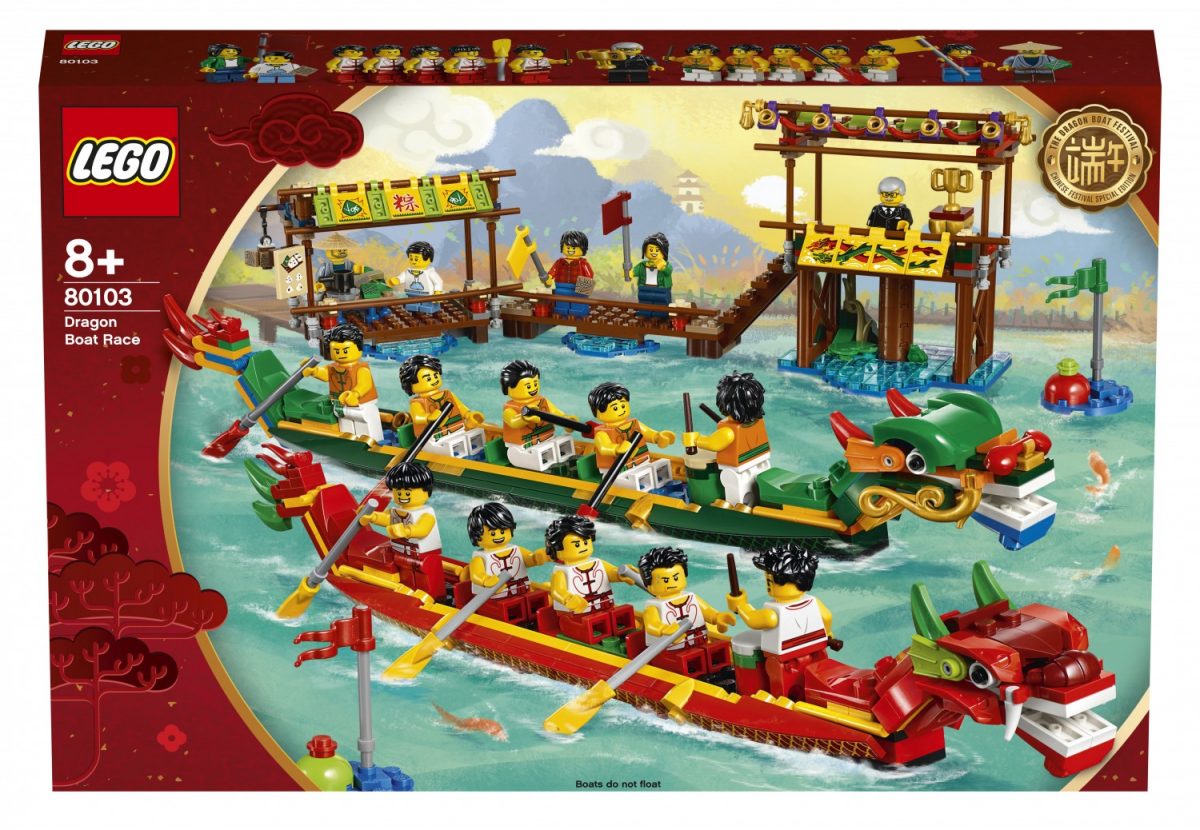 The Dragon Boat Festival, or Duanwu Festival as it is more popularly known among those that celebrate the festival, originates from China and is commonly held around the summer solstice (Typically around the end of May to mid-June). It is held annually to commemorate the life and death of the famed ancient Chinese scholar Qu Yuan.

Legend has it that when Qu Yuan immersed himself in the Miluo River of China to commit suicide, distressed villagers would carry dumplings and row their boats out into the middle of the river to try and save him, but they were too late. Also, to ward off fishes and evil spirits, those on the boats would beat their drums and splash water with their paddles.

Centuries later, the act of racing on a river in search of Qu Yuan's body became the cultural tradition known as dragon boat racing. Though a tradition that originated from China, it is still observed by Chinese communities in Malaysia, Singapore, Taiwan, and Hong Kong.

The LEGO Dragon Boat Race set will feature two impressive dragon boats, one in green and another in red. Each boat will have a dragon head at the front, a poseable tail at the rear, and three minifig seats for paddlers. The boats will also have enough space for the helmsman and drummer to stand, plus it will also come with small wheels underneath for you to race the dragon boats with.

The set will come with a dock which features a food stall with various elements including a pot, rice bucket, a food sign, and six cooked rice dumplings, and two uncooked ones. The consumption of rice dumplings is another popular activity that takes place during festival celebrations.

The dock will come with a viewing area for spectators and the judges to stand in, complete with decorative elements and a trophy for the winner.

Aside from all that, the set also comes with 15 minifigs, which includes two dragon boat helmsman, six paddlers, two drummers, two spectators, a judge, a young boy, and a stall keeper. The helmsman and paddler minifis are two new addition to the LEGO minifig family.

The LEGO Dragon Boat Race set will be available from May 1, 2019, and will be priced at S$84.90. More information on the set can be found on LEGO Singapore's, Bricksworld's, and The Brick Shop's website.

---

Drop a Facebook comment below!