It's one thing to have a hobby, but it's a whole different story to be a hobbyist. The LEGO community would know this best, especially those who are well-entrenched in custom My Own Creation (MOC) builds, where fans use the iconic bricks to develop and make their own unique creations.
Just ask Kelvin Low. More commonly known by his online handle @Chubbybots, he has been building custom LEGOs for the better part of seven years and today, he has more than just Instagram, Facebook and Flickr pages, but also his own YouTube channel where he shows off tutorials for his MOC builds.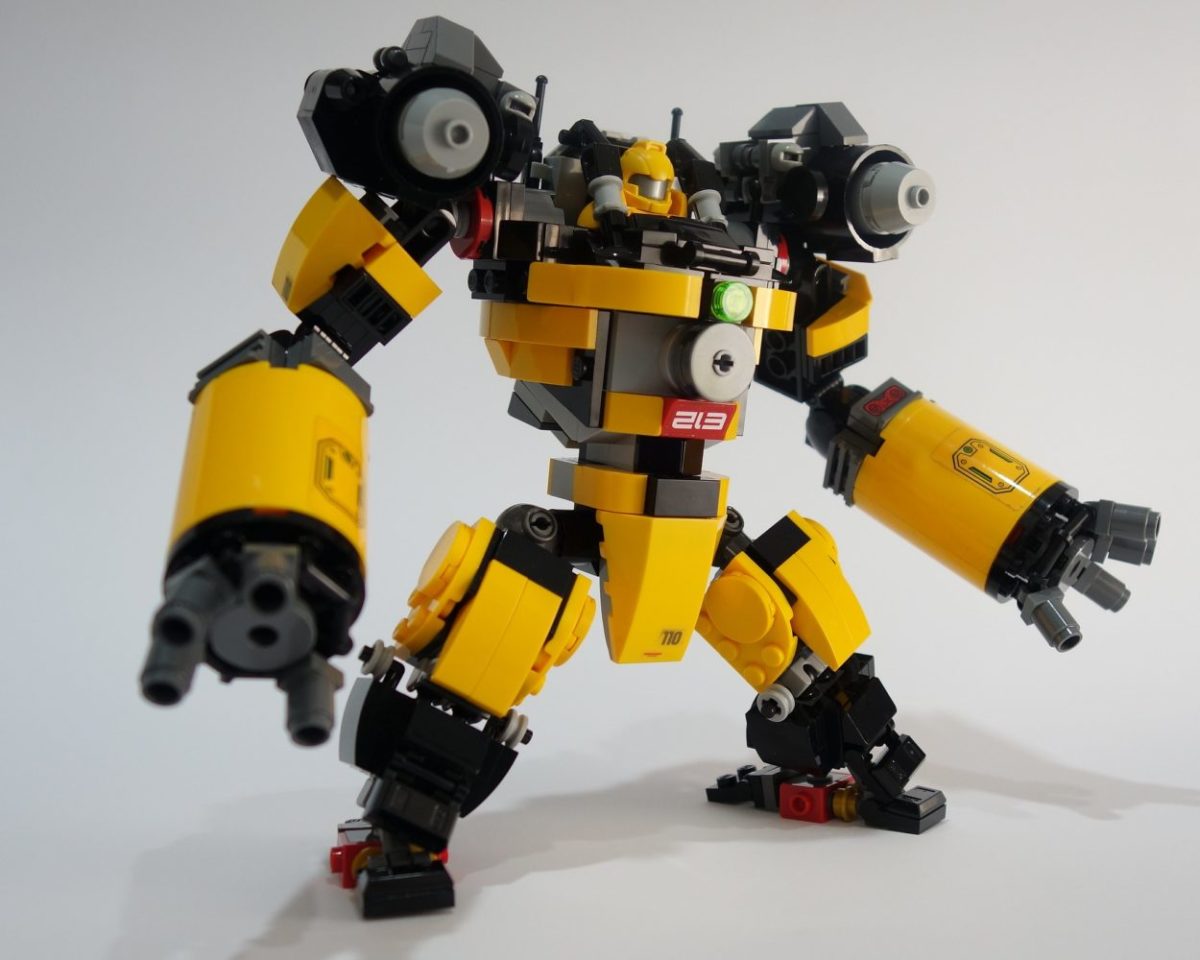 And it's not just any builds, but one circling another very popular aspect of pop culture: giant mechs. It's safe to say that even before LEGO, Chubbybots has been a fan of the mecha genre. In his earlier years, he spent a lot of time on Gundam model kits, which involved a great deal of painting as well. However, as time became more of the essence, he has since moved over to the less time-consuming (but still awesome) LEGO MOCs.
"When my first son was born, I could no longer afford the time and space to [do model kits]," said the 38-year-old Singaporean. "In looking for an alternative, I saw a LEGO Ninjago mech. I bought it and was blown away by how much articulation can be achieved with the newer parts. Since then, I have been making LEGO mechs non-stop!"
While Chubbybots' work mainly comprises massive mechs, he also does MOCs of various pop culture characters from video games, TV series and movies. Let's see if you can recognise some of them here:
His self-declared magnum opus is the Space Marine Dreadnought of Warhammer 40K fame , which he built in 2017. It holds a special place in his heart because it was the first of his pieces to be showcased on The Brothers Brick, a blog that features the most amazing LEGO MOCs around.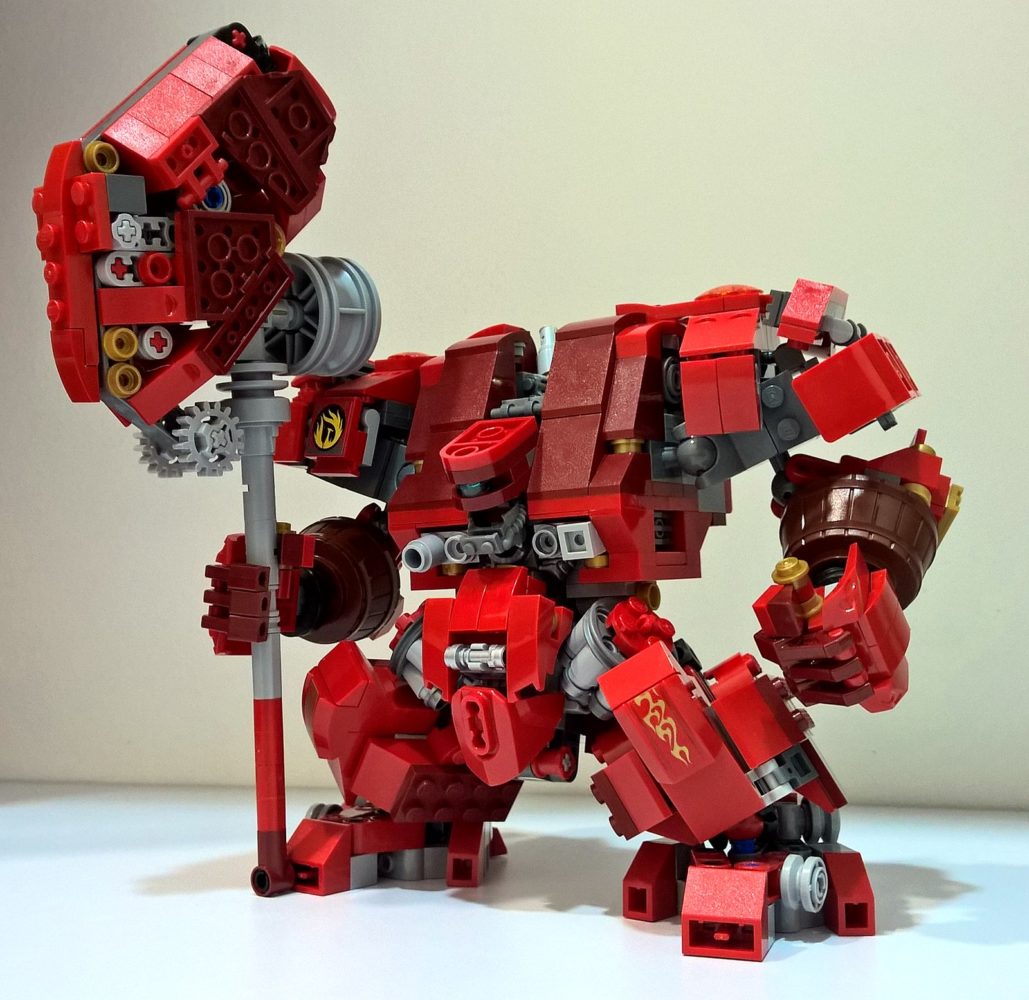 Inspired by the LEGO Nexo Knights series and the Warhammer 40K tabletop wargame, Chubbybots' custom build definitely shows his intimate knowledge of the parts at his disposal, as well as the proportions needed to replicate something as chunky and menacing as a Space Marine. Definitely a piece of work, if we say so ourselves.
One of his favourite pieces of advice to give to up-and-coming MOC creators is to consider all things LEGO in their creations, even the lesser use LEGO DUPLO blocks, which can be really good alternatives, especially if there are any stray pieces left around lying by the kids. Afterall, just take a look at his Unikitty Godzilla, which he says is the piece he'd gladly take with him, should a fire raze his place (touch wood, of course).
Chubbybots' passion for his creations has definitely bled over to his very own loyal fanbase, with whom he connects regularly on his social media. Aside from using concept art as a source of inspiration, he also has MOC creators that he looks up to and references for his build style. He names Japanese MOC creators Moko and LEGO7 respectively as two of his main inspirations, due to their imaginative designs and efficient part usage. Clearly, their influences have rubbed off on Chubbybots' work, sporting really clean yet detailed builds.
Despite the recent Circuit Breaker enforced by the government at the time of writing, Chubbybots didn't let the quarantine period shackle him from his hobby. In fact, he says, it has actually enabled him to build even more MOCs and, in turn, do more content for his YouTube and social media.
"[I'm] enjoying the Work From Home (WFH) [period], where I can sneak in some MOC time in between emails," said Chubbybots cheekily.
And we imagine even after the Circuit Breaker has lifted in Singapore, he'll still continue firing on all cylinders as one of the Little Red Dot's most recognised MOC creators.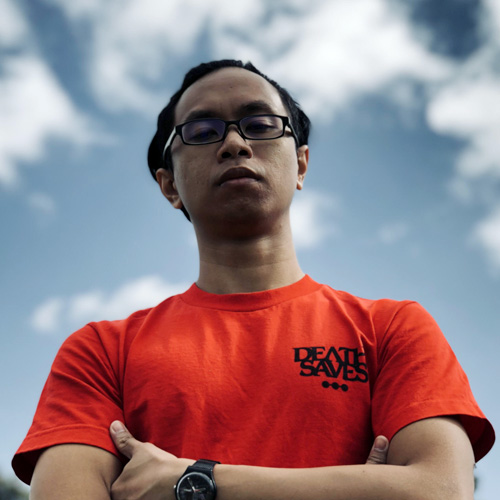 Marion has a serious RPG addiction. Sometimes it bleeds into real life; he forgets to sleep because he thinks he has a Witcher's body clock. Forgive him in advance if he suddenly blurts out terms such as "Mind Flayer" and "Magic Missile", because never once does he stop thinking about his next Dungeons & Dragons game.