Looks like we are zooming nicely into 2022 with the upcoming LEGO IDEAS 21331 Sonic The Hedgehog Set!
Spotted via Mexican online marketplace MercdoLibre, we have a good glimpse of the blue blur speeding through the iconic green hills stage.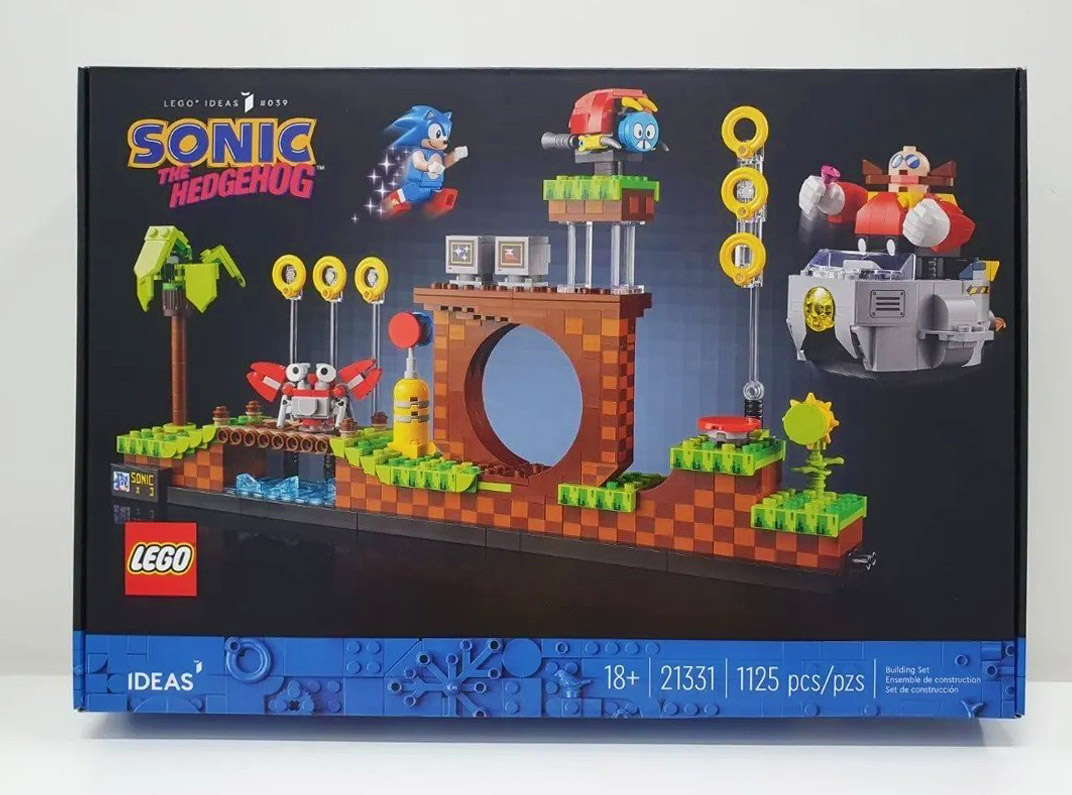 Joining Sonic would be the likes of Eggman Robotnik, Moto-bug, and Crabmeat. Our critter friends seem to have a shell around that which changes expression once they are freed from their prison very much like in the game!
Measuring in at 17cm tall and 36cm in length, this isn't the smallest set by far. There are even pins at the end of the set which can easily accommodate expansion as well.
This is the first time we are seeing Sega's licensed characters in LEGO form and there could be many more along the way. Keeping to minifig scale, the LEGO IDEAS 21331 Sonic The Hedgehog Set stands out from the existing Mario sets that LEGO has been rolling out.
Containing 1,125 pieces, this set is currently listed at Mex $2,699 which converts to about US$54 or S$73. If the price remains the same, it's actually not too big a blow on the wallet. Guess the Sega Sonic license has seen better times compared to the present.
Regardless, this is a big nostalgia play so if you'd like to get your hands on the set, you gotta go fast!
Gerald currently straddles between his love of video games and board gaming. There's nothing that interests him more than trying out the newest and fanciest gadget in town as well. He dreams of publishing a board game sometime in the future!