The winner of Lazada's 11.11 million-dollar condominium giveaway has been announced. It was the biggest ever 11.11 giveaway in Singapore, with a one-bedroom condominium unit at Normanton Park valued at S$1,000,000 on the line.
Co-sponsored by PropNex, the giveaway itself was part of Lazada's 11.11 'shoppertainment' festivities, where the online shopping experience itself is gamified. To increase one's chances for the giveaway, shoppers had to accumulate Golden Keys through completing a variety of tasks and missions.
Of course, like every giveaway, it ultimately depends on who Lady Luck decides to favour. The lucky winner is a retiree, Mr. Chow Meng Cheng, 70, who spent S$3.41 on Aloe Vera Gel and a digital voucher for Nasi Lemak.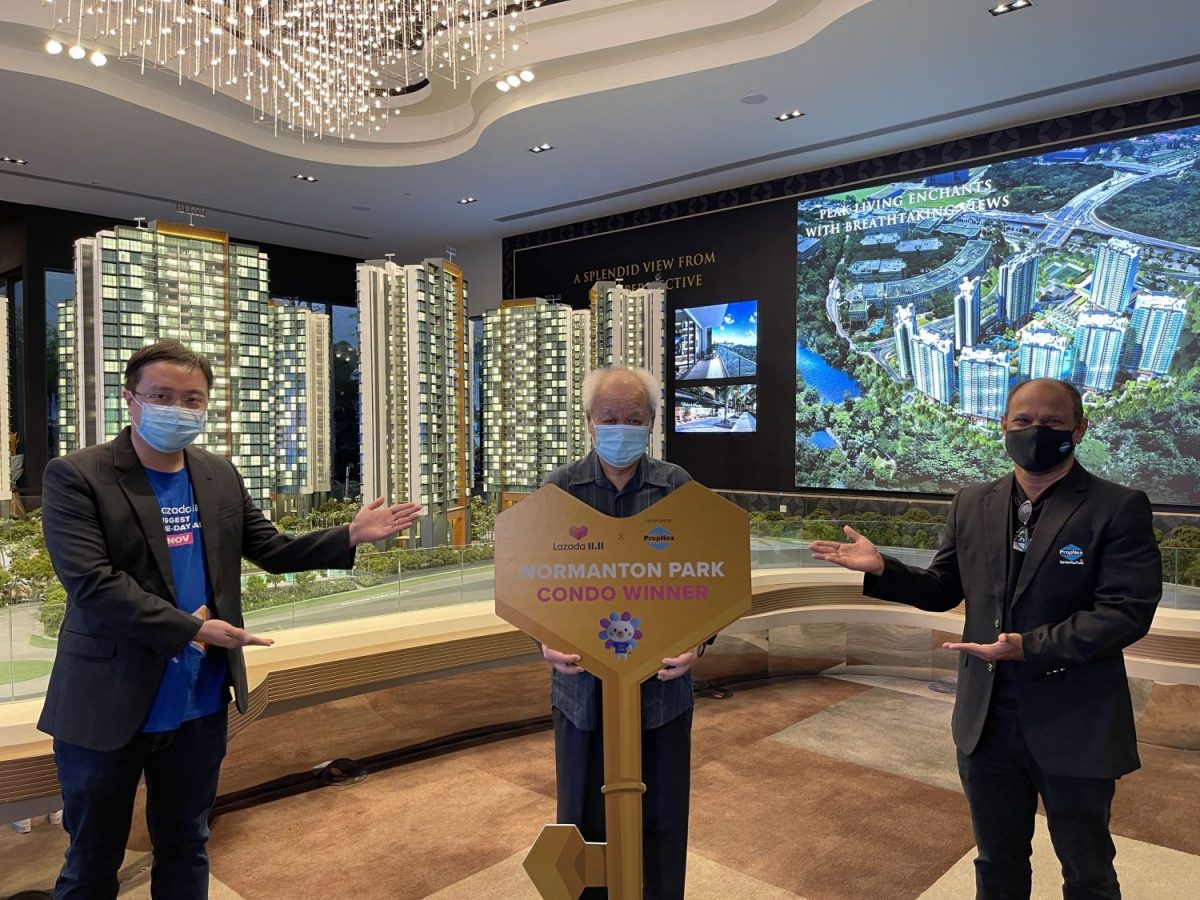 Mr. Chow was previously a hawker, selling fish noodles for over 30 years. Through the Lazzie Star game that was part of the Lazada 11.11 event, Mr. Chow obtained five Golden Keys out of a possible 34. He even thought that he received a scam message when Lazada first contacted him.
"The good news about winning has not fully sunk in yet! Originally, I thought it was a scam when the Lazada team surprised me with the news. I have never been this lucky in my life! I could only be sure I was really the winner after verifying everything with Lazada's customer service team."
After all, getting a condominium unit for just S$3.41 sounds like a complete pipe dream!