In case you didn't know, online store Lazada has quietly launched LazMall in Singapore.
But, what exactly is LazMall? According to the following post by Lazada Group's Head of Partner Support, Partiban Periannan, Lazmall is "an exclusive channel featuring items sold by leading international and local brands." It is set to replace Lazada's previous classification of "Official Store.
If you're a seasoned e-commerce consumer, you'd notice that the naming convention is similar that to Tmall, otherwise known as Taobao Mall. Along with that same line, it should not come as a surprise considering that Alibaba (which owns Tmall and Taobao) has owned Lazada since 2016. We gather than creative naming conventions probably isn't their strongest suit 🙂 .
Though LazMall has only launched recently in Singapore and Malaysia, the flagship store has been launched in other countries since June 2018, beginning in Thailand. The offshoot seems to be Lazada Thailand's answer to JD Central, a joint-venture between Thailand's largest retailer, Central Group, and JD.Com, one of China's largest e-commerce firm, launching its website in the country that same month.
At first glance, it looks and functions similarly to the previous Official Store. Well-known brands will have the LazMall stamp under its name and right next to its product names. With this, they give you the ease of buying online with the safety of knowing the authenticity of the products. Right now, only invited brands are on the LazMall flagship stores, but other brands can apply as well if they fulfill existing criteria.
LazMall also promises a few new features. Along with 100% authenticity, it promises a 15-day return policy and next day delivery. Browsing through Singapore's LazMall site, though it doesn't look like many of the items are available for next day delivery. Other LazMall sites like in Thailand and Indonesia already have the next day delivery feature in place for many of their items, with an added cost if you want same day delivery (for Indonesia). According to their Terms & Conditions, only certain items and conditions are applicable for next day delivery. It looks like Singapore will have to wait for more items to have this option.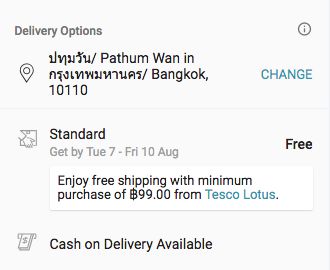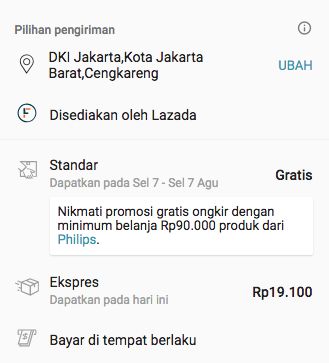 Here are just a few stores offered under the LazMall channel:
There are a lot of options and brands under LazMall, with potentially more on the way. It's quite possible to buy everything you will ever need, and never have to leave the house. (Take that greedy landlords!)
It especially comes in handy when buying big-ticket items. Most people aren't willing to spend thousands of dollars on an e-commerce site because they won't know if the items they bought is legitimate or if they just got scammed. With Lazada's previous Official Store, and now with LazMall, they are seeking to alleviate this problem and give consumers a peace of mind.
Their next day delivery is also a great feature. One of the pesky things about online shopping is the waiting period. With this, you only have to wait for the next day instead of weeks.
Will the promise of 100% authenticity and next day delivery convince you to shop at Lazada's site?
Dea wishes she could play the latest Tomb Raider or Uncharted, but she can't, so instead she reads and watches other people play. On her down time, you can probably find her re-reading Captain Marvel. The Carol Danvers one.