The LEGO Group is lighting up like it's dynamite with its latest set, a tribute to global icons BTS.
This ultimate Army's dream will feature the seven-piece band on the video set of their global smash hit 'Dynamite', which garnered over one billion views in just eight months, earning the boys their first number-one single in the United States.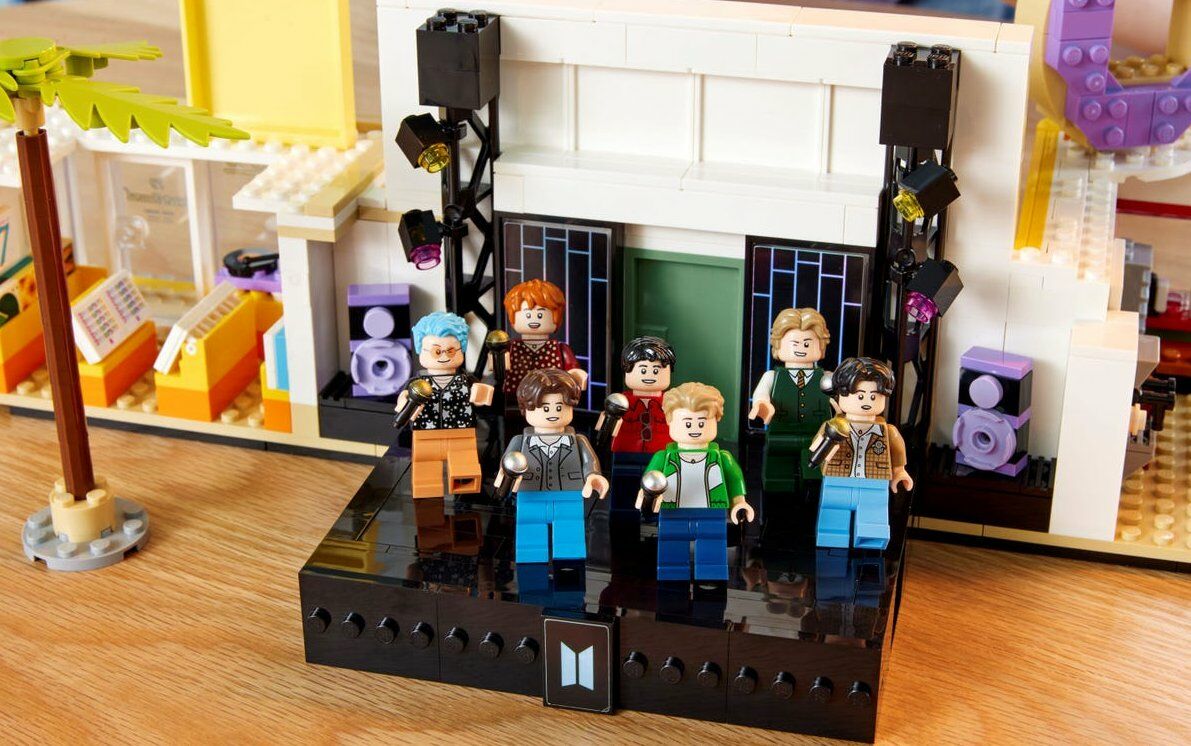 With great LEGO awesomeness comes great patience as Armys — a term used to describe fans of the boy band — have put together the 749-piece LEGO Ideas BTS Dynamite set, which uncovers authentically recreated details that mirror scenes from the iconic music video. So put it on in the background, and see whether you can spot similarities in the world of disco, donuts, and dynamic dance moves.
This gorgeous LEGO set was the brainchild of LEGO fans and friends Josh, 20, from Indiana, and Jacob, 21, from New York, who combined their love of BTS and passion for brick-building to submit a design to LEGO Ideas.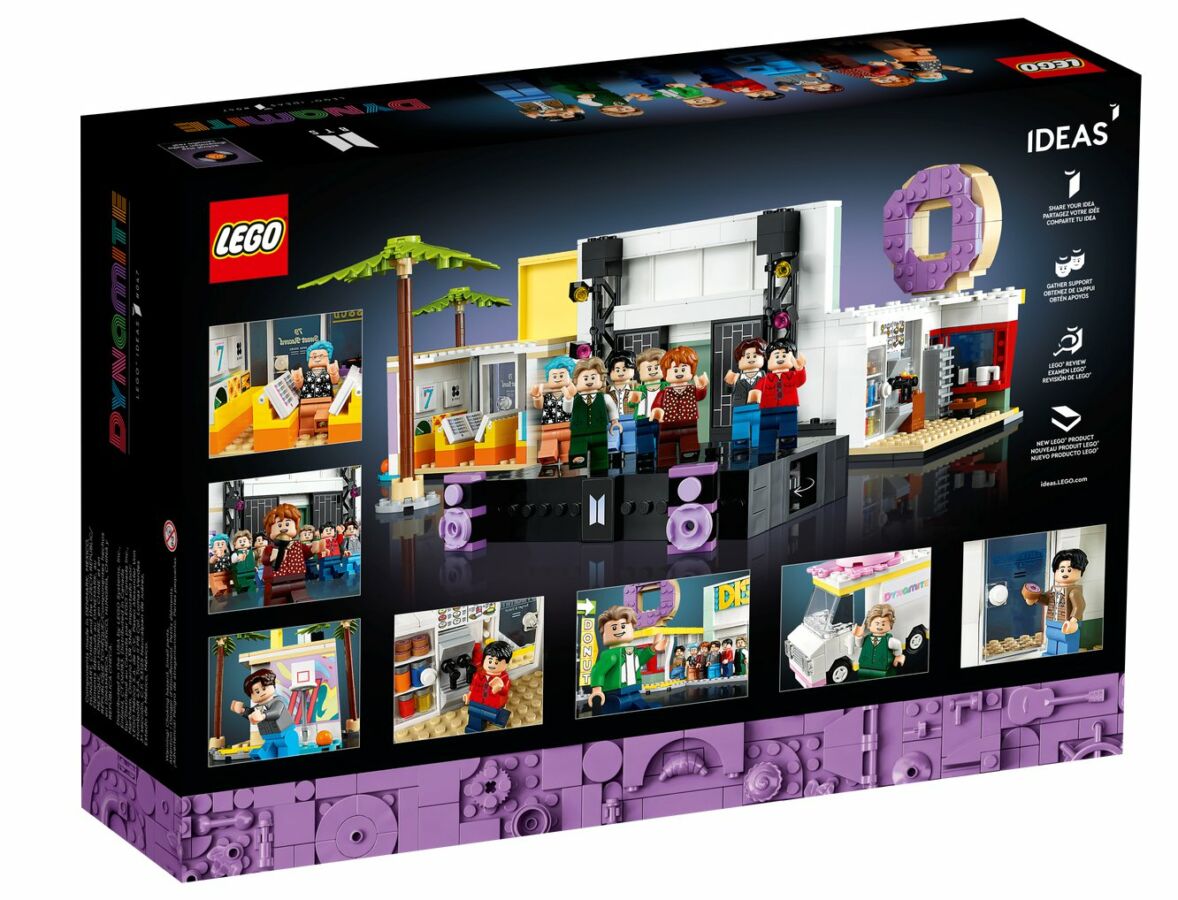 Talking about developing the set, Federico Begher, Head of LEGO Product Group, commented, "When we saw Josh and Jacob's colourful design we knew it would be a hit and this was proved by how quickly they reached 10,000 views in the LEGO Ideas voting. The BTS fans have already got behind the design and so it was important that we were as faithful to the original creation as possible. The set highlights creativity, passion and most importantly, fun! We can't wait to see the fans building and displaying it." 
LEGO Ideas is a website that allows users to submit ideas for Lego products to be turned into potential sets available commercially. The original creators will get one percent of the royalties (hint hint to fans of all fandoms).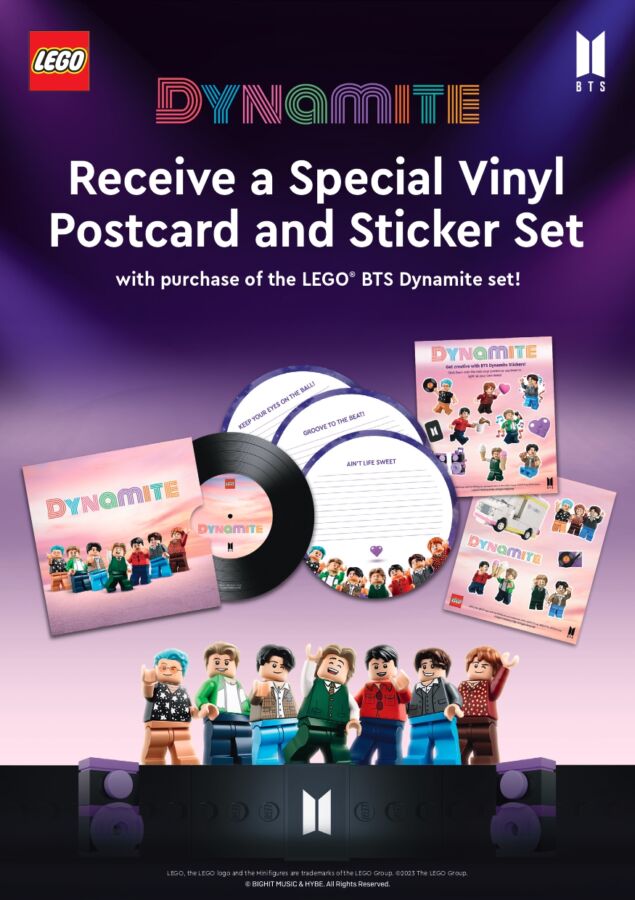 The LEGO Ideas BTS Dynamite set will be on sale from early March 2023 for S$159.90 at LEGO Certified Stores (LCS) like Bricksworld. For a limited time – and if they sell anything like BTS concert tickets, it will be flying off the shelves – lucky fans can also redeem a set of limited edition vinyl-packaged postcards and sticker sheets along with their purchase of the set.