In celebration of the Japanese company's 50th year in existence, Konami is set to release a collection of bundles titled Anniversary Collections. These bundles round up the company's classics, including Castlevania, Contra, and arcade titles in sets for gamers to relive the nostalgia.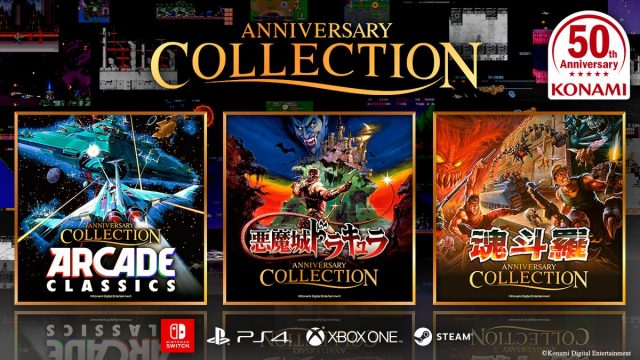 The first pack to be released is the Arcade Classics, which will launch April 18 for US$20, with games like Haunted Castle, Thunder Cross, Typhoon,and TwinBee included.
Early Summer will see the Castlevania Anniversary Collection, which packs in eight titles, with only four announced thus far. It will be a more substantial offering than the previous Castlevania Requiem: Symphony of the Night & Rondo of Blood.
Also in the works is the Contra Anniversary Collection, containing  Contra, Super Contra, Super C, and Contra III, with four unannounced entries.
These three Anniversary Collections will be available digitally on PS4, Xbox One, PC, and the Nintendo Switch.
---

Drop a Facebook comment below!