Actress Kate Winslet and director James Cameron know a little bit about the pressures of Hollywood, and what success can bring.
1997's Titanic, starring Winslet and directed by Cameron, was the first movie to cross the billion-dollar box office mark and went on to become the biggest movie of all time, only to be surpassed by 2009's Avatar. The romance drama earned Cameron numerous accolades and shot the young 20-year-old actress into superstardom.
The upcoming sequel, Avatar: The Way of Water, is not only highly anticipated, but it will also mark the first time that the duo will be working together again, and the 47-year-old franchise newcomer is ready to literally dive back into the water for her longtime friend.
"Well, I have to say, I mean with it being Jim, I expected the best of everything because it is precision, it is thought through, it is thorough, it is meticulous. Jim has always written for women, characters who are not just strong, but they are leaders, they lead with their heart, with integrity, they stand in their truth, they own their power, they have physical power, that is admirable and to be part of that, it was just so flattering," shared Winslet at a press conference that Geek Culture attended.
"Jim asked me because Jim does not suffer fools, and I knew that he was asking me because he knew I was too damn foolish. Not to say, 'You see that in me but guess what? I'm going to show you that I can do exactly that thing, and maybe that thing, and that thing!'. I was just thrilled to be asked!"
Their reunion after 20 years is certainly an eyebrow-raiser, especially after Winslet's past interviews condemning Cameron's temper on Titanic's set, but it seems like both parties have let bygones be bygones, with Cameron happy that Winslet has joined his talented cast and will likely be a part of future sequels as well.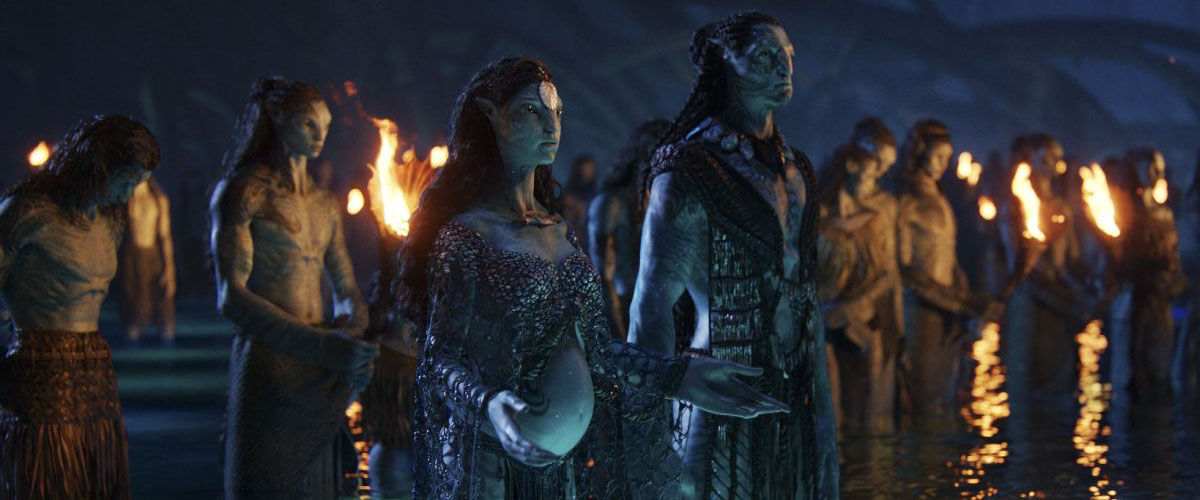 While expectations for Avatar: The Way of Water are off the charts, so would its pending box office, as Cameron has indicated that the movie would have to do as well as the first. If that happens, there are plans for more sequels above the next one, which has already been shot.
But a sequel was not always a sure thing, said the celebrated director.
"It seems obvious to everyone – 'Oh, he just made a bunch of money, do a sequel, right?'. Well, Steven Spielberg didn't do a sequel to E.T., the highest-grossing film of its time, right? It's not a no-brainer. Do you want to call down the lightning strike again in the same spot? It's a lot to live up to but you know, we have this amazing cast that returned and we also have this amazing family of artists and troop players," said Cameron at the same press conference.
"When you see a crowd scene in this movie of 100 people, it's the same 10 actors, just moved around so it's a small group and we kind of really get to love each other and enjoy the process, and Kate got to join that, and feel that vibe as well and that was a big incentive for me to come back and do this all again."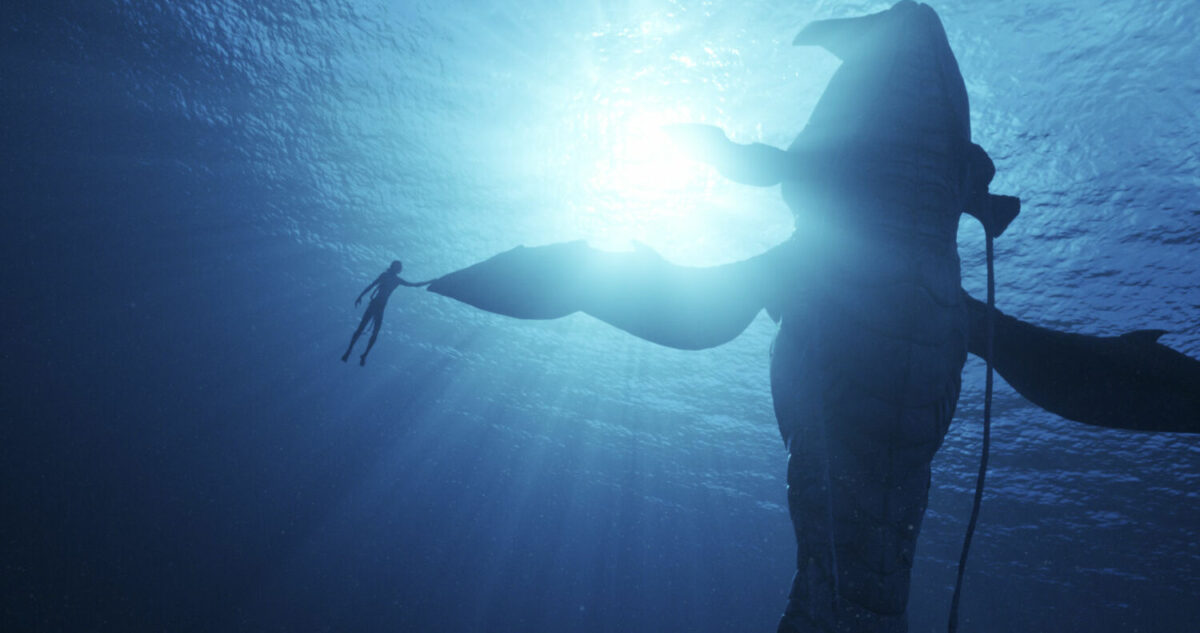 Winslet concurs that love is present within the Avatar cast, having received nothing less than a warm welcome from the franchise stars, including Sam Worthington and Zoe Saldaña, who play Jake Sully and Ney'tiri respectively.
"When I got there…welcomed into this world that was created by these guys and you know, Zoe and Sam, what they did the first time around was to create that heartbeat. It's one thing for Jim to write it, it's quite another to find it and to give it a life and a pulse and real blood in those veins, and it's really, really extraordinary to be around that," swooned Winslet.
"It's not a performance. It's not things they came up with on the day. It is a universe, it is a love. It is something that is palpable and you feel it! You step into that space – it's an empty space – but it is absolutely loaded with truths and dynamics and pulses that these guys built. They built that and they shared it and it's honestly very, very special to have been part of it."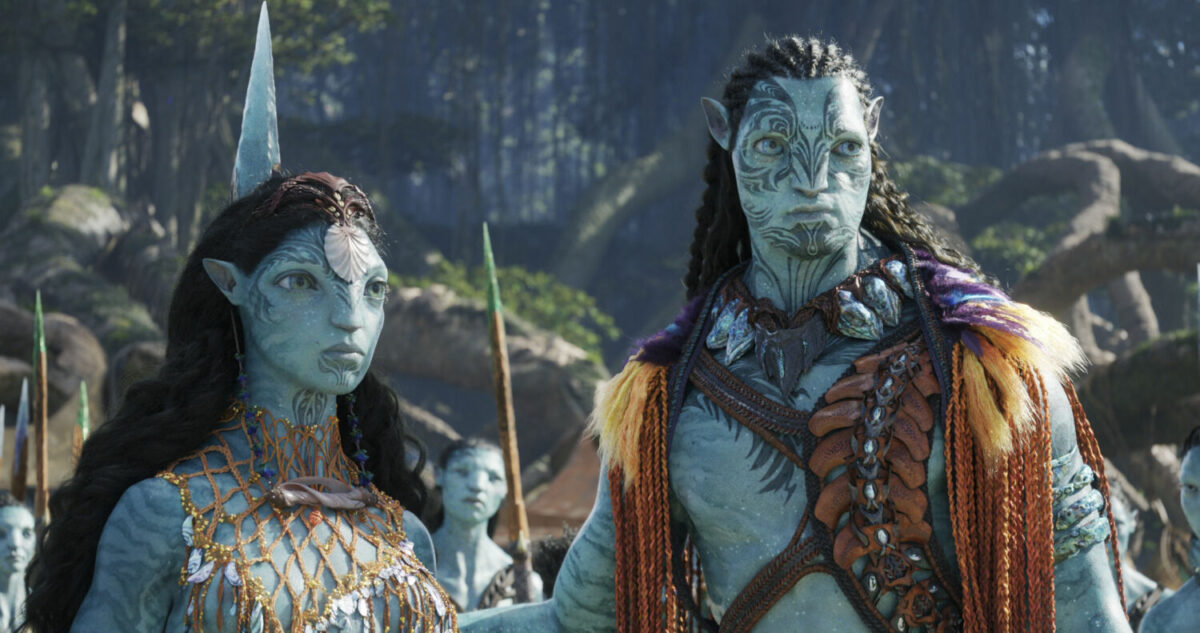 Winslet first joined Avatar: The Way of Water sometime in late 2020, where she takes on the role of Ronal, a free diver and matriarch of the oceanic Na'vi clan, Metkayina. While her role is small in relation to the three hour long film, her month-long time on set was meaningful as it marks her first time working with both performance and motion capture in a film.
During her time learning and performing freediving on set, the actress managed to smash Tom Cruise's record for holding a breath underwater. Winslet managed to hold hers for seven minutes and 15 seconds, whereas Cruise held it for six minutes during Mission: Impossible – Rogue Nation. 
"I actually have a video of when I surfaced from that breath hold, and the only reason I have it is because my husband snuck in. [Dive consultant] Kirk [Krack] had said to me, 'We're gonna go for another one today', and I said [to my husband], 'Please don't come because I just don't want you, like videoing and I'll just feel pressure,'" explained Winslet. 
"I have the video of me surfacing saying, 'Am I dead? Am I dead? Have I died?', and then go 'What was it?' straight away. I wanted to know my time, and I couldn't believe that it was 7:15," recalled the actress.
'But having been told at 7:15, you want to know what the next thing I say is? 'We need to radio set!' I wanted Jim to know right away, that was the first thing I wanted to do!" 
Catch Kate Winslet as Ronal in Avatar: The Way of Water when it premieres on 15 December 2022.