A movie without a post-credits scene seems incomplete at this point. John Wick: Chapter 4 has hopped on the bandwagon and surprised viewers with a short special scene once all the credits have rolled.
Warning: Spoilers for John Wick: Chapter 4 ahead. Read at your own risk.
The fourth movie to the John Wick franchise debuts Hong Kong action-star Donnie Yen as antagonist Caine. A blind man who is incredibly skilled at the art of killing, Caine has been tasked to track down John Wick (Keanu Reeves) and kill him for The High Table.
The problem is, they're old friends and in his attempts to end Wick, Caine had to kill another old friend, Koji (Hiroyuki Sanada) along the way. And in front of Koji's own daughter Akira (Rina Sawayama) too! Talk about ruthless.
Fuelled by anger and revenge, Akira asks Wick to kill Caine. Wick agrees, but as we learn by the end of the movie, Caine is still alive and well.

Oh, and Caine had every chance to also kill Akira, which he didn't and as she walked away from her father's body, he told her that he would be waiting. Which means he let her live, knowing that she would seek revenge some day.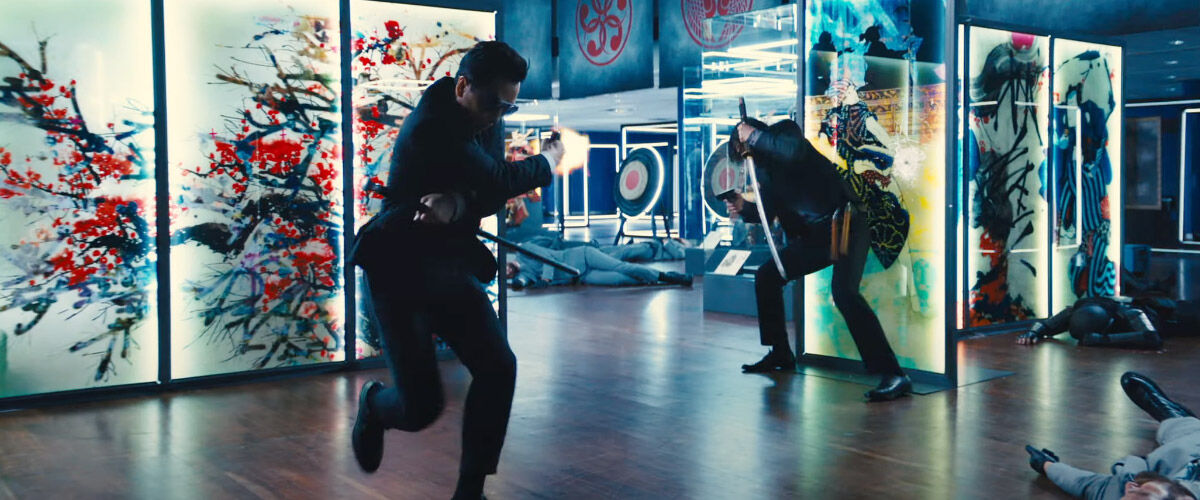 And that day takes place in the post-credits scene, as we see Caine with a skip in his step, blue hydrangeas in hand as he walks towards his daughter playing the violin at the steps of a museum. This is the reunion he's been waiting for, after being freed by the Table.
Not too far away amongst the crowd, a hooded stranger approaches him with a dagger in hand. Who is the hooded stranger you ask? Well, it's the revengeful Akira. The scene cuts before we find out if she succeeds in getting revenge, or if he manages to escape.
The movie ends and it looks like we'll have to wait for John Wick: Chapter Five to find out what happens next. Will there be a Chapter 5 now that director Chad Stahelski has said the franchise is taking a rest? Does Caine get his happily ever after? Does Akira become an antagonist? And how does Wick fit in the mix this time around after earning his freedom too?
We'll wait and see.
John Wick: Chapter 4 is now out in cinemas.