We're close to the new year and that means we're gonna be receiving a whole slew of new LEGO Star Wars 2017 sets to check out and buy!
Following on pretty strong releases in the past few waves, LEGO looks to be refreshing their Star Wars line-ups with sets that have appeared sometime ago. Take that hoarders and scalpers!
Guess it doesn't really pay off to hold on to any unopened boxes these days which should not be the case. LEGO should be built, played and displayed asap!
75183 – Darth Vader Transformation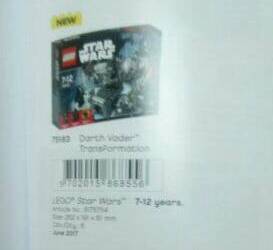 We've seen this before back when LEGO Star Wars releases had only four digit numbers. While the quality is potato, we can make out the set being more complex and likely similar to the carbonite freezing chamber we saw earlier this year. Probably the most affordable way to score a Vader, Damaged Anakin and Palpatine minifig.
75182 – Republic Fighter Tank / 75166 First Order Transport Speeder Battle Pack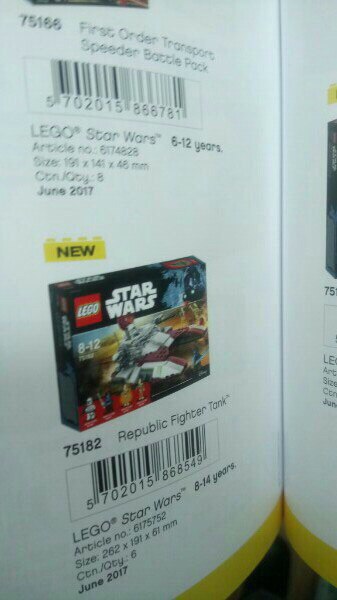 Don't think many folks might remember this vehicle much but the Republic Fighter tank featured heavily in the old Star Wars Battlefront games.
If you peek upwards, the next Battlepack would feature all the 'new' First Order Stormtroopers. Possibly a rehash of the existing Stormtrooper sets but with updated figs. We're on the fence for this.
75185 – Tracker I
The Freemaker series isn't really on the radar for most folks as it's targeted towards the kids but the Tracker I looks pretty sweet! If you're looking for a set close to a TIE Interceptor, this might be your best bet.
75186 – The Arrowhead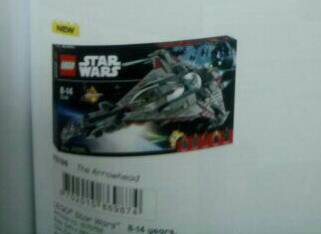 Another release from the Freemaker series and it looks to be rather big too! Seriously, the show is targeted towards kids and yet these releases are massive. Clearly, the real 'kids' here are their parents.
Gerald currently straddles between his love of video games and board gaming. There's nothing that interests him more than trying out the newest and fanciest gadget in town as well. He dreams of publishing a board game sometime in the future!
---

Drop a Facebook comment below!