Huawei isn't pulling any punches with its 2022 line-up, as the Chinese giant is finally bringing the Freebuds Pro 2 and MateBook X Pro, along with two other laptops, to Singapore, all of which come with refreshed and new features in tow. There's just one more player missing from the list, however, and that's the MatePad Pro 11 – arguably the biggest game-changer of the Huawei APAC Smart Office launch event, which was held at Bangkok, Thailand, on 27 July.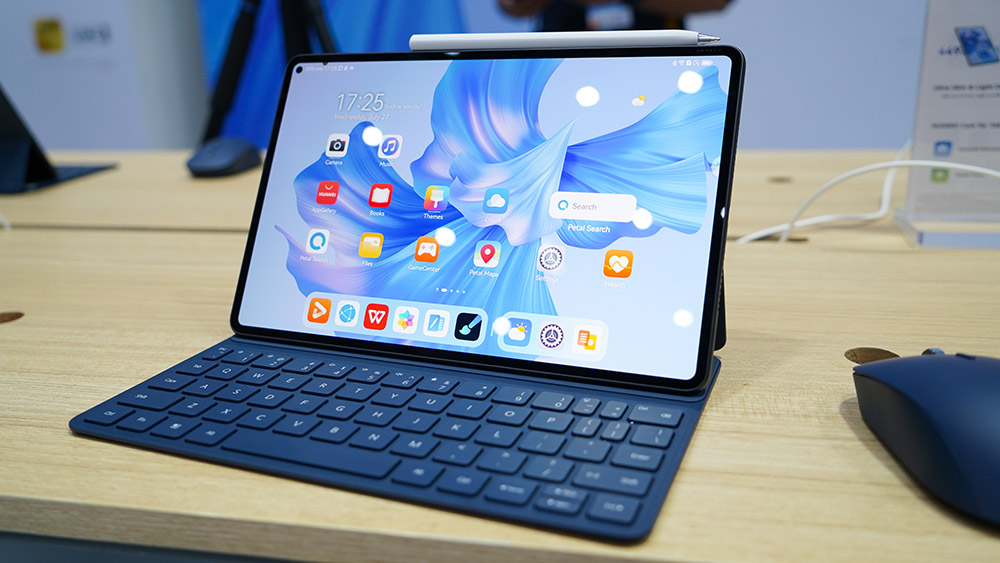 Built on the infrastructure of its predecessor, the 2022 iteration has been upgraded to offer a more user-friendly and efficient experience. From Super Device support to the all-new Smart Magnetic Keyboard, here are the five biggest improvements that users in Singapore can expect when it launches on 19 August.
---
1) Super Device Connectivity
Launched earlier this year, the Super Device feature acts as a housing ecosystem, allowing for easy data, document, and image transfer between different Huawei devices. The MatePad Pro 11 isn't the only one with this functionality (in fact, all the above newly-released models boast support for the technology), but it does simplify the multi-tasking workflow for tablet-loving individuals.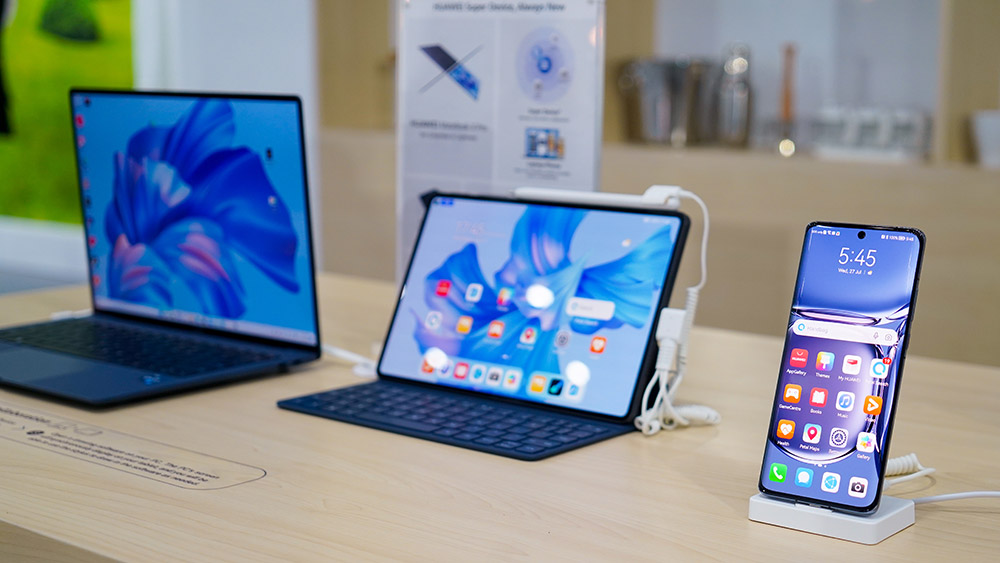 Here's how it works: access Super Device via the menu, enter the login details for Huawei ID, and establish a connection between the devices. From there, the selected content can be dragged and dropped to a bigger display (say, on the MateBook X Pro), which brings increased viewing pleasure and comfort to the table. For creative professionals, that means you'll be able to create illustrations and content on the tablet, then zoom in on the larger screen to refine the smaller details while smoothening out any rough spots or edges.
AI Search further stretches its functionality, allowing users to search for documents and files across all compatible devices. Say goodbye to minute-long search quests, and hello to snappy convenience.
---
2) Improved Visuals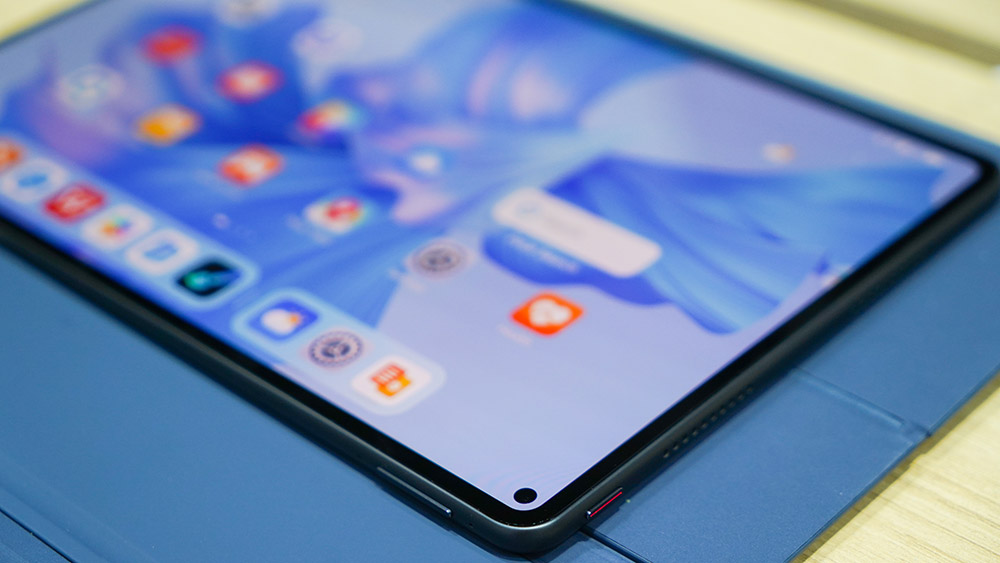 Hardware upgrades are part of the year-by-year refresh tradition, and the MateBook Pro 11 is no exception to the rule. The latest build has upped the ante for its display prowess, offering a 120Hz refresh rate, a screen-to-body ratio of 92 percent, and an OLED Real Colour FullView screen with a WQXGA resolution (2,560 x 1,600) – marking an overall improvement over its 2021 predecessor, which has an IPS LCD display with the same resolution, and a 86.5 percent screen-to-body ratio. Courtesy of this leap to OLED, the MatePad Pro is now more than well-equipped to deliver more vibrant, striking colours and greater contrast across a larger area of the screen.
---
3) Greater Stylus Accuracy and Functionality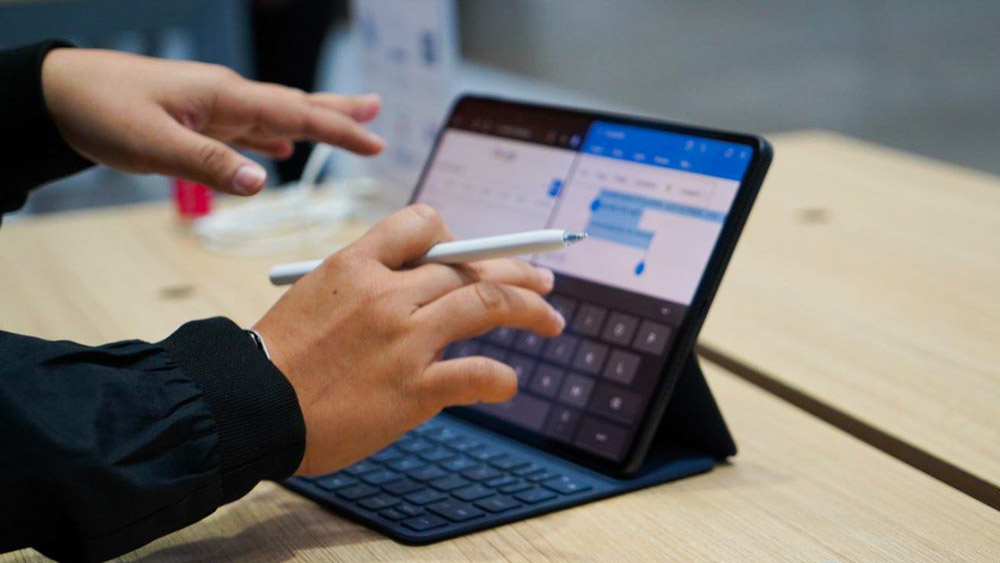 When it comes to taking notes or signing documents, a stylus can prove more efficient and natural than the touch or drag of a finger. The Huawei M-Pencil (2nd generation) has received a couple of improvements since its last outing, boasting an improved grip, greater accuracy and ultra-low latency.
The MatePad Pro 11 also seeks to bring ease one's workflow by simplifying certain processes. Copy and pasting, for instance, is made easy with gestures, as users can swipe to select text or an image, and then drag it to a new location. On the creative side of things, the stylus' flexible control means creative professionals are even able to use the tablet to design for 3D printing, animation, architecture, and gaming while on the move.
To maximise its potential, the M-Pencil should be used in tandem with the Notes App, which supports multiple formats for importing notes, and has a couple of nifty features under its belt. Handwriting, for instance, can be converted to text for quicker recording, while the lasso tool allows users to organise their layout by selecting images and texts, and moving them to somewhere else.
---
4) Detachable Smart Magnetic Keyboard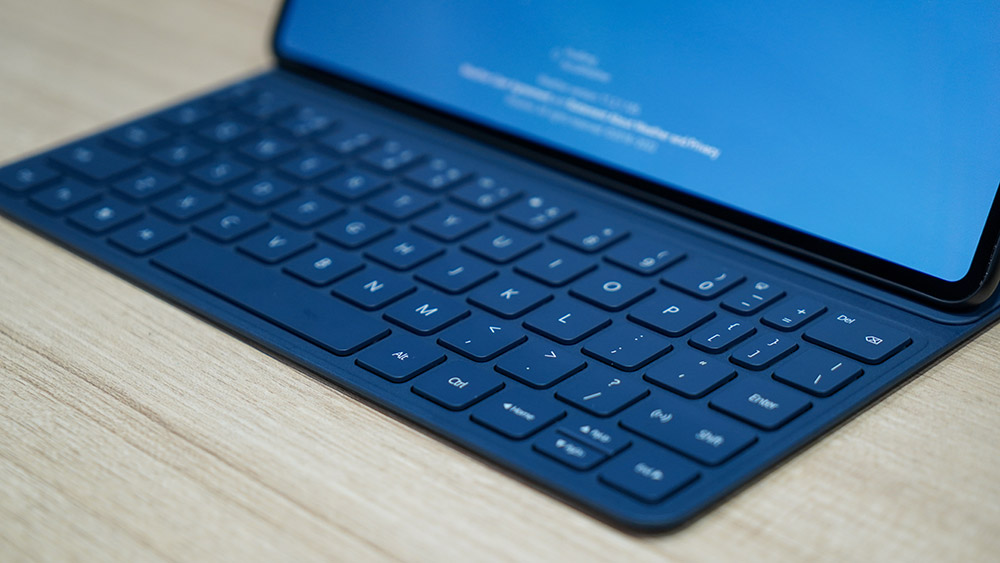 Accompanying the stylus experience is the all-new detachable Smart Magnetic Keyboard, which lends a physical typing functionality to the tablet. Individuals will be able to adjust it to any whim for a wide variety of viewing angles or open it all the way to 165 degrees for drawing and note-taking, making it a versatile pick for day-to-day tasks.
---
5) Feather-light Portability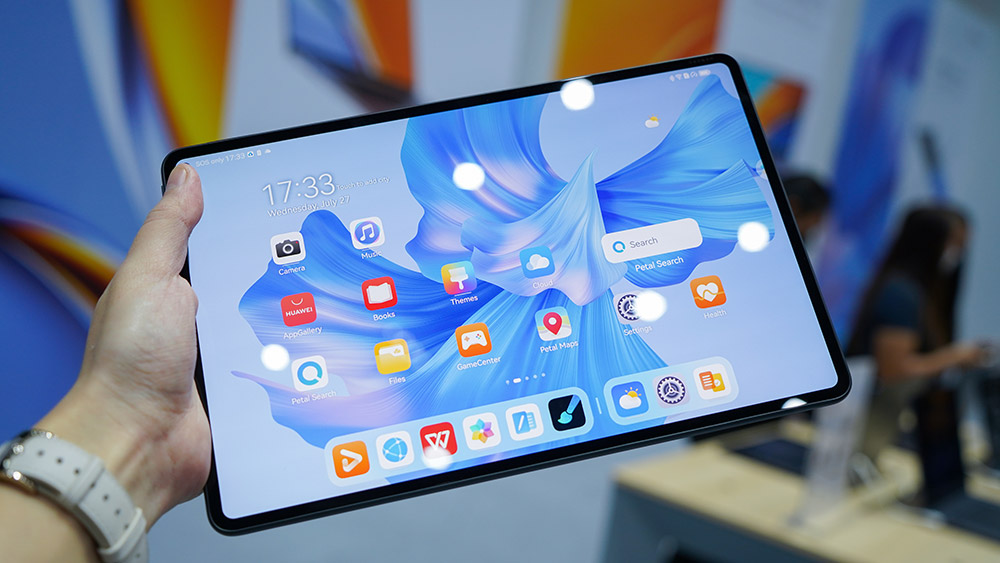 Weight is an important factor to take into consideration for tablets, but that won't even be a concern here. The MatePad Pro 11 is the world's lightest tablet to date, tipping the scales at 449 grams – slightly lesser than the 460-gram build of its predecessor – and reporting a 310-gram increase with the magnetic keyboard. Coupled with its slim 5.9mm frame, the tablet can easily be carried around, which should come in handy for users who commute often.
---
The MatePad Pro 11 (2022) is more than just a simple refresh, offering a host of new upgrades and dedicated creation tools in Huawei's continued pursuit for innovation and novel functionality. It'll be coming to Singapore on 19 August 2022, with no word on local pricing just yet.