As the audio market continues to evolve, Huawei is always looking for ways to bring something new to the fray. The FreeBuds Pro 2 is its latest venture in this mission to enhance the audio experience, and it seeks to do so with a suite of upgraded and fresh offerings, including a triple-mic ANC, Triple Adaptive EQ, and a dual-driver sound system.
Tapping into the brand's past expertise in the active noise cancelling (ANC) field, the Triple Mic ANC System is set to boost the average ANC depth of its predecessor, the Huawei FreeBuds Pro. It ships with Intelligent Dynamic 2.0, which can accurately identify external sound field environments and select a suitable mode to eliminate noise for increased listening comfort. Take, for instance, a flight scenario – the feature is able to block out the roaring engine noises, allowing users to enjoy a quiet, peaceful journey onboard the aircraft.
The microphones, meanwhile, have also been refined to pick up human voices more precisely while improving noise cancellation, which translates to clearer and quieter voice or video calls. Strong winds will no longer be an issue as well (on paper, at least), as the device's brand-new hidden wind-proof design is built specially to combat wind noise.
With Triple Adaptive EQ technology, Huawei has taken a leaf out of its competitors' books to deliver a listening experience customised to every ear. The FreeBuds Pro 2 automatically tunes audio according to ear canal structure, wearing posture, and volume level for personalised sound in real time, and pairs that with the high-resolution LDAC codec to offer ultra-high audio definition.
A dual-driver sound system has been included for a performance boost as well. By coordinating a planar diaphragm, which is usually found in high-end models, with a quad-magnet dynamic driver, the earbuds are able to make them work in perfect sync to produce bright, precise overtones and punchier bass.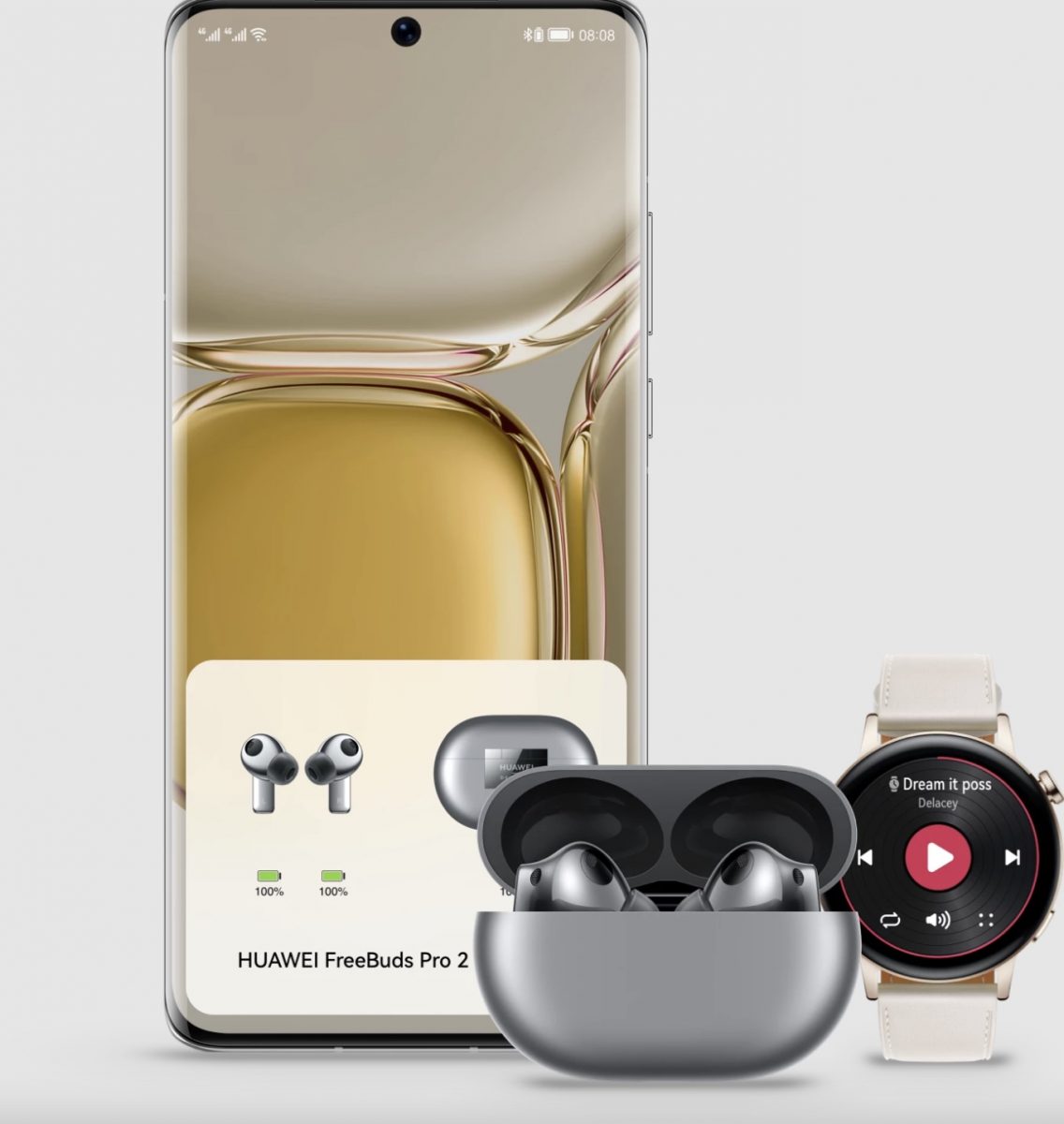 Other notable features of the FreeBuds Pro 2 include dual-device connectivity that works with all Huawei devices, support for reverse charging, and IP54 water splash resistance. Battery-wise, it can last up to four hours (or 18 hours in total with the case) when ANC is turned on, and 6.5 hours (or 30 hours in total with the case) without ANC.
The Huawei FreeBuds Pro 2 is available in three colourways – Silver Frost, Ceramic White, and Silver Blue – when it launches in Singapore on 1 September 2022. Local pricing details will come at a later date.