The adorably fearsome dragons from Burk are finally landing in Singapore, and they are bringing the highly sought after Toothless Popcorn Bucket with them!
Available exclusively at Shaw Theatres, this amazing collectible from How To Train Your Dragon: The Hidden World will be available for sale from January 22, at 12pm onwards.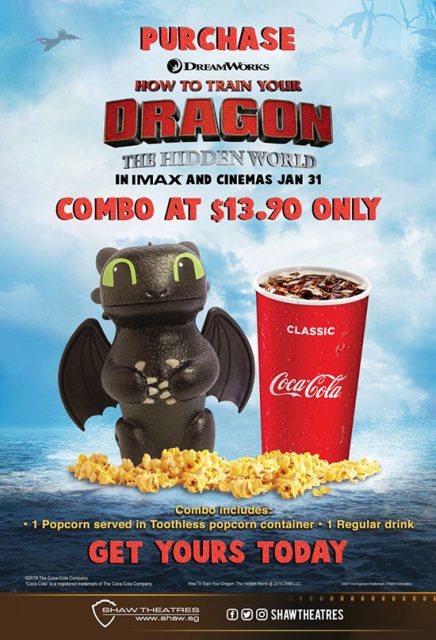 Here's the even more amazing bit – the Toothless Popcorn Combo set is priced at just S$13.90 so you can be sure of one thing – this will fly off the shelves in no time!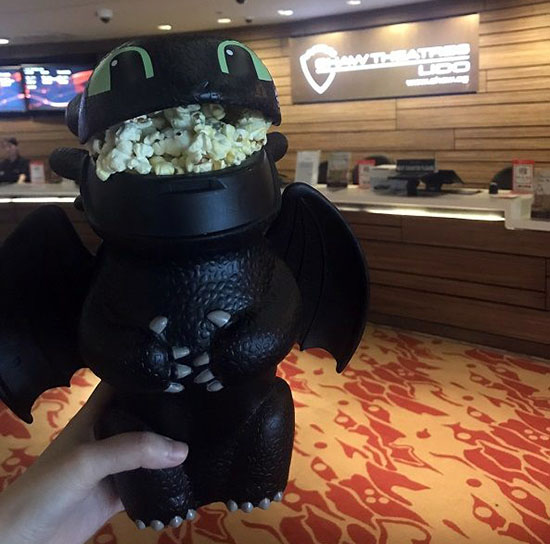 Here a comparison photo of the popcorn bucket, and the companion drink cup.
Given that some folks are selling the popcorn bucket and two bottles on Airfrov for NT$439, or about S$45, this exclusive deal at Shaw is pretty sweet.
Alas, if you want the Toothless and Light Fury bottles, those are exclusive to Golden Village.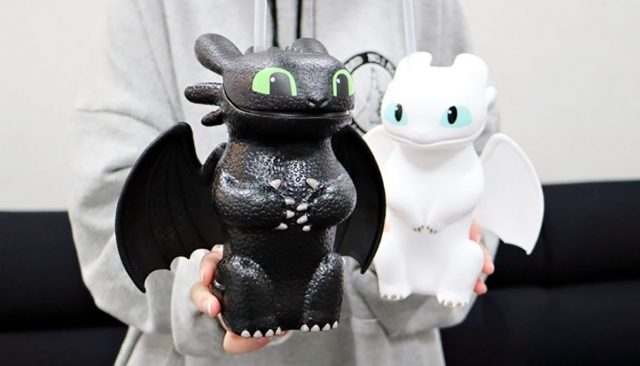 And this is how you train your audience to decide where they should catch the movie.