The life of a pro gamer is no easy feat – from training with their team to duking it out in esports tournaments, it's always a matter of making it to the next competition all ready to kick some virtual butt.
Arguably one of the best pieces of gear a pro gamer can have is a solid gaming laptop, of which there are only those few options, and one of them is the ASUS ROG Strix Scar III, which boasts some of the most impressive hardware money can buy.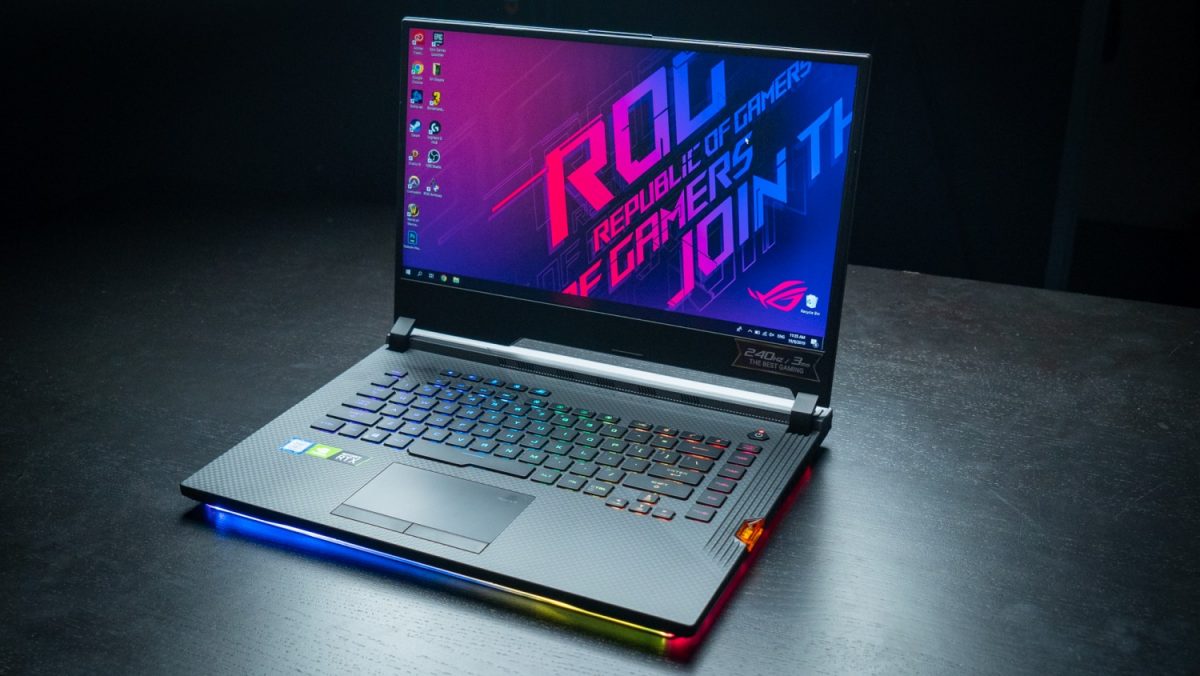 Armed with a powerful 9th-gen Intel 8-core i7 processor, NVIDIA GeForce RTX 2060/2070 GPUs, and a stunning 15.6-inch display that boasts a whopping 144/240Hz refresh rate and 3-millisecond panel, this beast of a gaming laptop is certainly up there with the best when it comes to delivering a seamless esports gaming experience, specifically in the realms of FPS.
If you're looking to compete in the likes of Overwatch and Apex Legends, this is a truly solid option to get your esports career started if you're willing to pay a premium. But the ASUS ROG Strix Scar III takes pro gaming one step further with two additional pieces of ammunition: the ASUS ROG Armoury Crate software, and the ASUS ROG Keystone.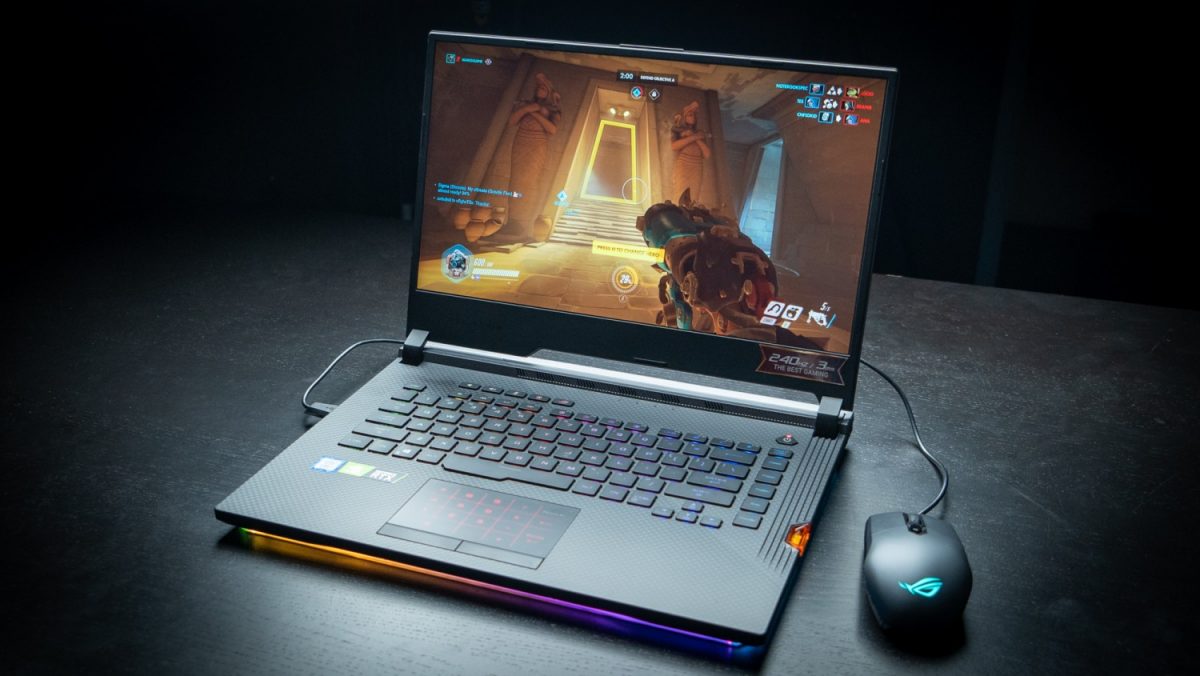 The ASUS ROG Armoury Crate is the built-in software in all ASUS ROG laptops, which allows you to customise the way you want your laptop to function. To a pro gamer, this could make the difference in victory or defeat, as it determines how much power you want your ROG laptop to output.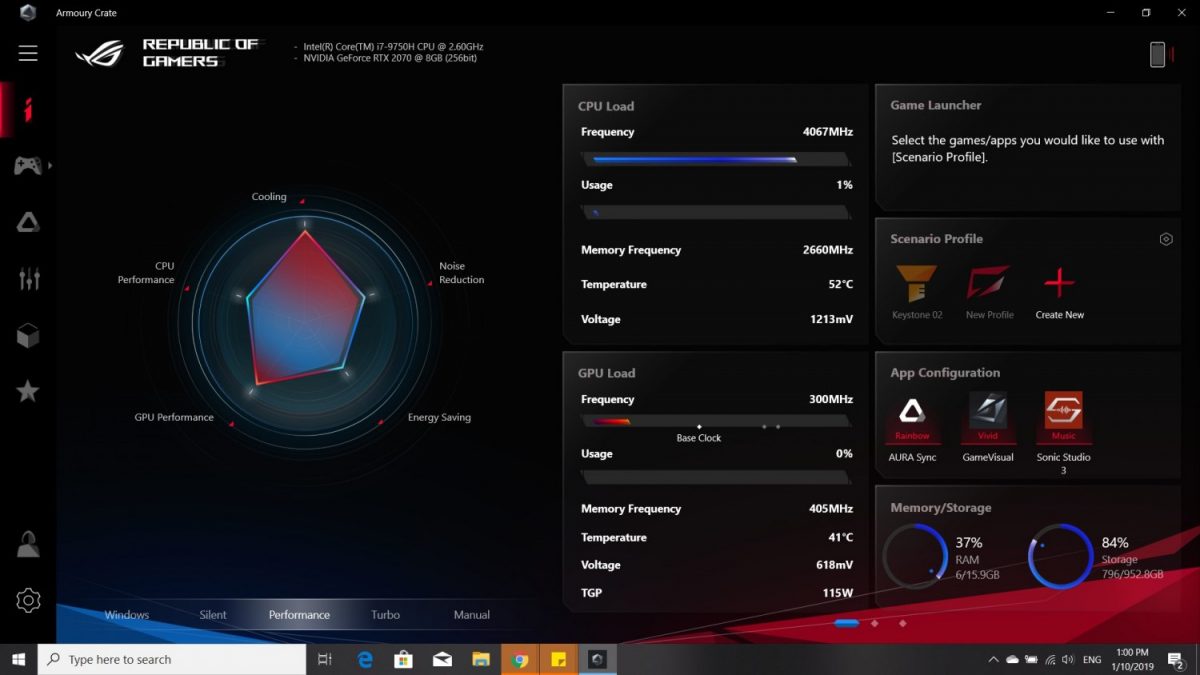 To access it, there is a dedicated button to launch Armoury Crate (or you access it normally on the system itself) on the keyboard itself. You can either pick from an array of pre-programmed profiles (Silent, Performance, Turbo) to adjust how powerful you want your laptop to be (within its hardware limits, of course), or manually adjust them.
You can also edit your lighting profiles using its intuitive per-key RGB customisation, as well as assign different lighting profiles to the kinds of games you play. This is great, especially if you're playing competitively on multiple games; Overwatch, for example, doesn't really use the number keys (unless you assign them manually), in favour of a more streamlined keyboard layout, as compared to, say, Apex Legends, where you'll be swapping weapons constantly.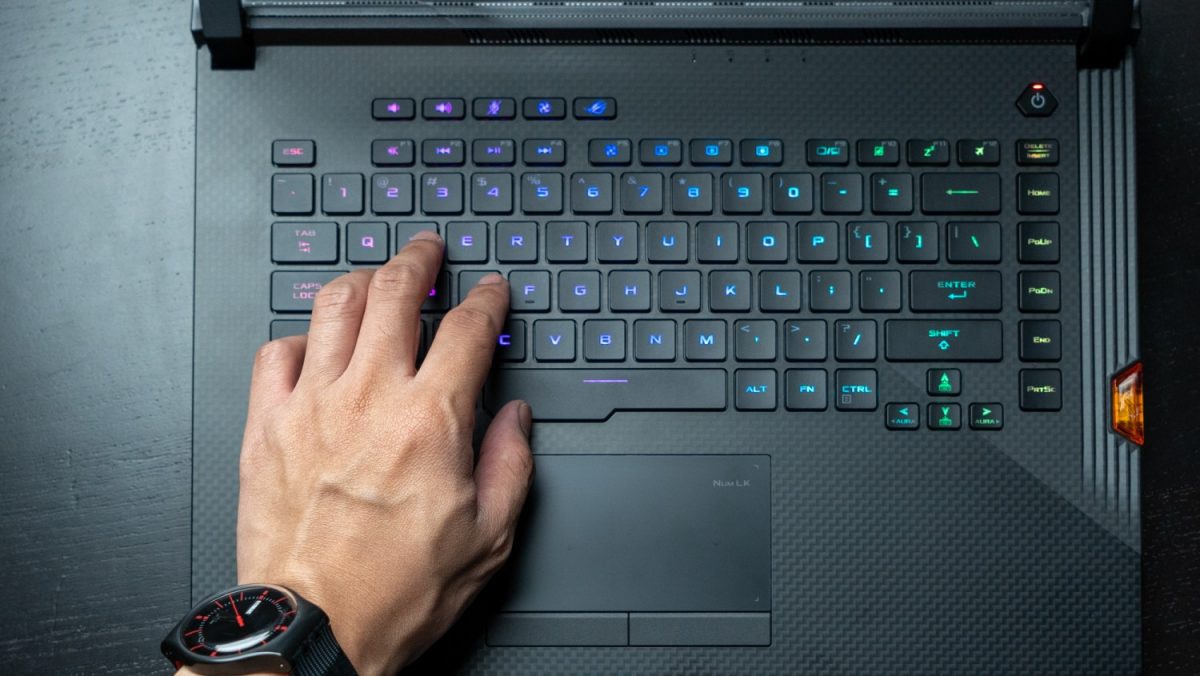 Many top esports tournaments utilise the likes of the ASUS ROG Strix Scar III as the main platform for duking it out on the virtual battlefield. What, then, do pro gamers do when they first sit in front of their ROG laptops? Set up their custom profiles, of course. This is where the ASUS ROG Keystone comes in, serving as a bridge to physically link your saved profiles to any ROG laptop you use, saving you minutes of time just fiddling with the Armoury Crate there.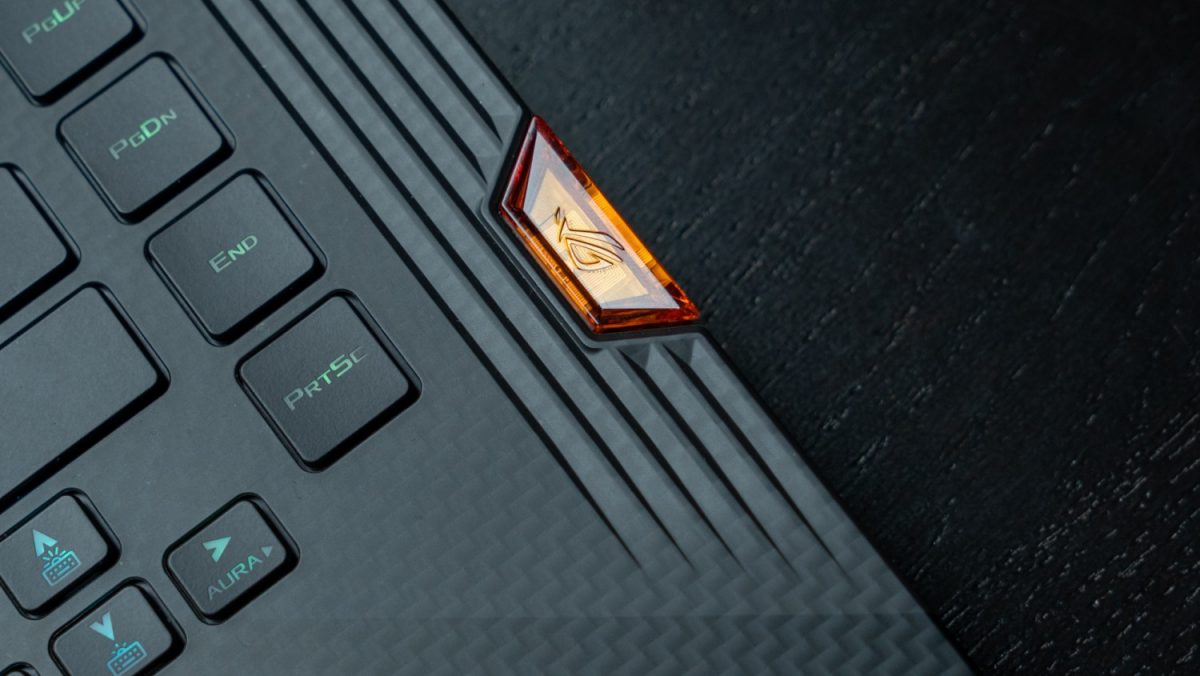 For the uninitiated, Keystone is an NFC-enabled key that you can dock onto any ROG laptop that supports it. When the Keystone is docked, you can access your custom gaming profiles on Armoury Crate, so you can immediately get started on your gaming session without having to worry too much about missing out on the finest details on your profiles.
In addition to accessing your profiles easily, Keystone also acts as a secondary defense to encrypt any files you really want to keep safe, such as your save game data. Docking a Keystone gives you access to a hidden shadow drive in the computer. Anything you store there is accessible only to you, which is great, especially if you're travelling quite a bit to various esports tournaments and the like. Never do you have to worry about having your data fall into the wrong hands again.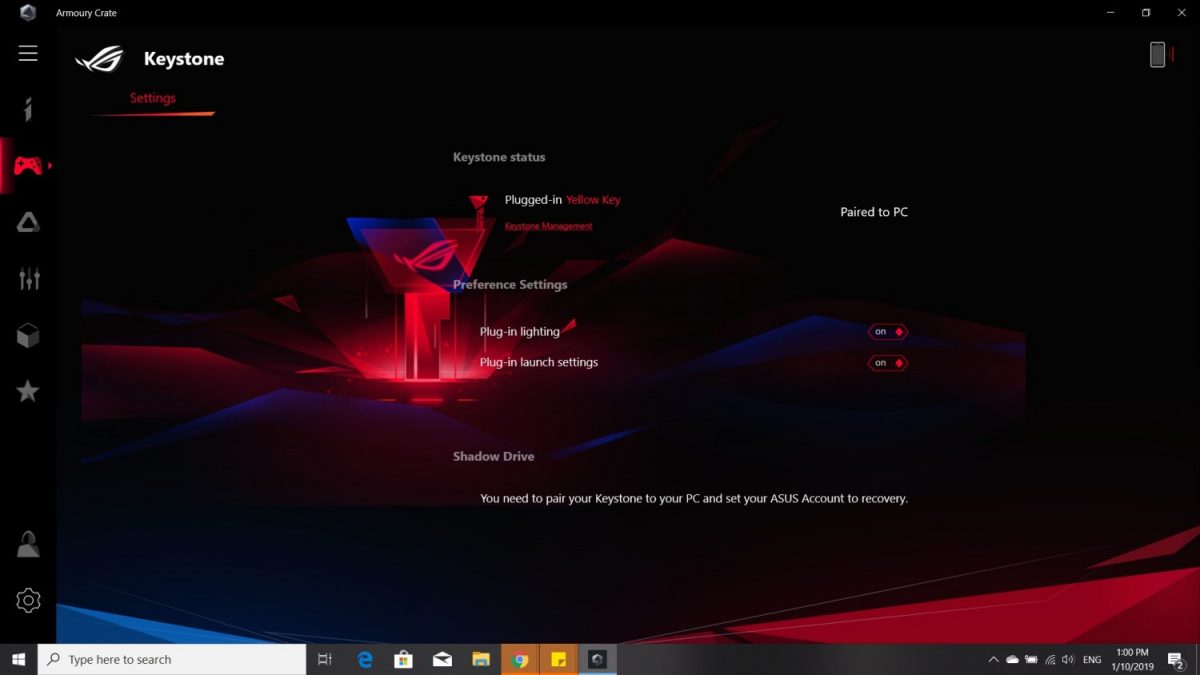 If you're looking to start your esports career, the ASUS ROG Armoury Crate and ASUS ROG Keystone are by far some of the more solid ways in which you can get on track with gaming competitively on a regular basis. The amount of utility they offer make them just as invaluable as the machines they come with.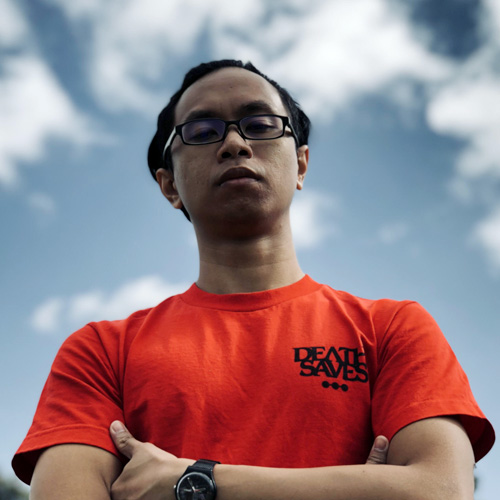 Marion has a serious RPG addiction. Sometimes it bleeds into real life; he forgets to sleep because he thinks he has a Witcher's body clock. Forgive him in advance if he suddenly blurts out terms such as "Mind Flayer" and "Magic Missile", because never once does he stop thinking about his next Dungeons & Dragons game.
---

Drop a Facebook comment below!