If LEGO's new Super Mario Adventure with Mario Starter Course isn't enough to satisfy your Super Mario cravings then you're in luck as Hasbro will be releasing new Mario-themed Jenga and Monopoly sets in celebration of Super Mario's 35th anniversary.
With Monopoly: Super Mario Edition, players will get to buy, sell, and trade Super Mario locations all the way from 1985's Super Mario Bros. to present-day games. Instead of houses and hotels, players will get to use toad houses and Princess Peach's castle, in keeping with the Super Mario theme of the Monopoly set. There is also an added element of fun with an electronic question block which, according to Hasbro, "can change a player's luck".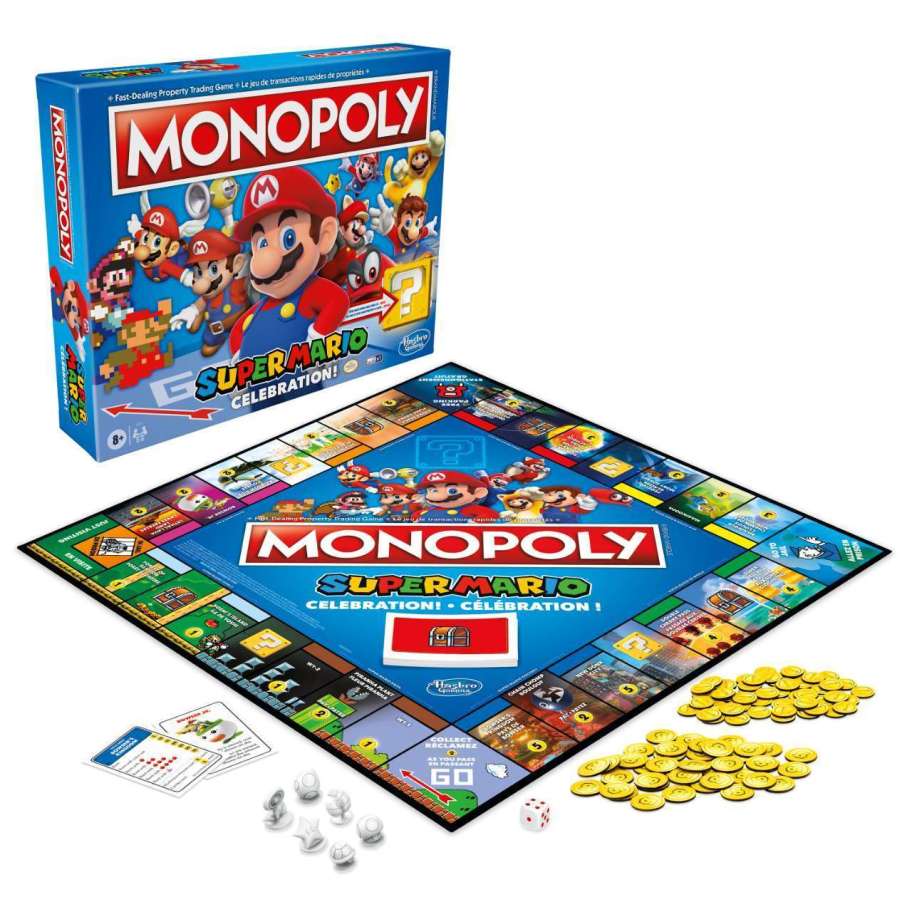 Next up is the Jenga: Super Mario Edition where players race to the top as either Mario, Luigi, Peach, or Toad to defeat the villainous Bowser.
Here is the official description of the Super Mario Jenga:
Spin the spinner to find out the next move: How many layers to climb, how many blocks to remove and stack, whether to collect coins, or whether the game will reverse directions. It's a battle to the top as players move their own pegs up and their opponents' pegs down, all while trying not to make the tower crash.
As you can see, it is no normal game of Jenga. Players can also rack up points by collecting coins on their way to the top.
The Monopoly: Super Mario Edition and Jenga: Super Mario Edition will retail for US$30 and US$20 respectively. The Super Mario Monopoly will release on 1 August and is already available for order on Amazon.