Singapore may be a small country, but there are many new experiences to be had for those willing to explore the island, and trust us – there are many nooks and crannies with hidden gems that can be so easily missed. So in collaboration with Singapore Tourism Board, we have curated a selection of lesser-known places that will bring out your inner geeks, whether it be alone, with a partner, friends, or family.
Get ready to rediscover the geeky side of Singapore!
---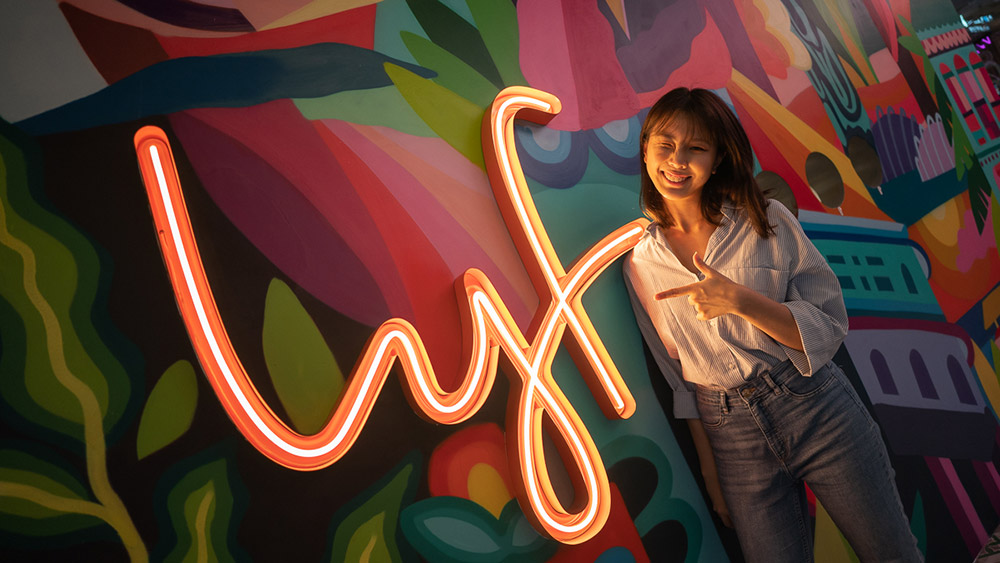 67 Hill Street, #04-01, Singapore 179370
Check-in from 3pm
Check-out before 12pm
For a dawn-to-dusk gaming experience, take a staycation at lyf Funan Singapore! Their gaming-themed studio is cosy, and fitted with a PlayStation 4 (bring your own games!) and board games. With high-speed Wi-Fi, a double bed, and an ensuite bathroom, this is a great place to hole yourself up to spend some time away from the rest of the world or jio your friends for an uninterrupted game night together.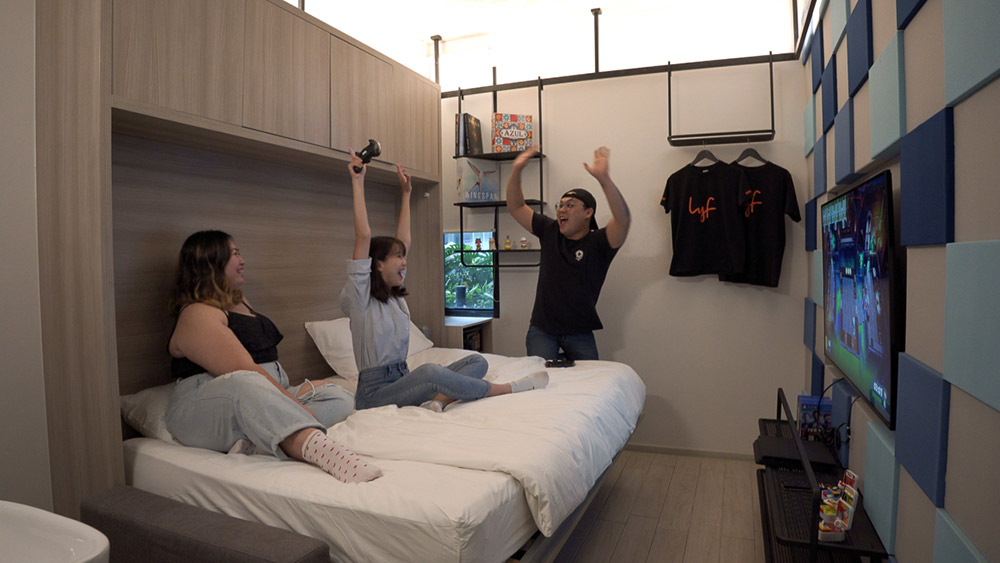 Each room is priced from about S$150 per night (depending on when you're booking the room) and is an ideal option for geeks looking for staycation ideas right in the heart of the city.
---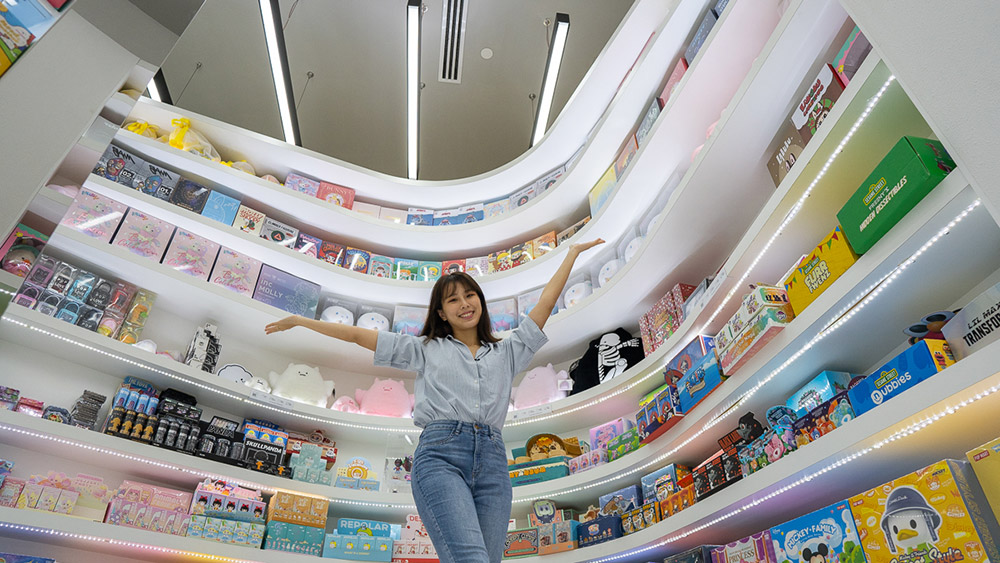 Funan #01-02, 107 North Bridge Road, Singapore 179105
11am – 9.30pm (daily)
Next, there is POP MART, which offers collectible figures from a variety of franchises by various artists. Did you know, the flagship store in Funan is also POP MART's first store in Southeast Asia? Their figures are well-designed, coming in blind boxes for that added element of surprise. There is also an undeniable nostalgia that accompanies the designs of their figures. For example, the Bunny Playfulness Series places the character, Bunny, in situations one would find themselves in during the halcyon days of childhood.
The figures range from S$13.90 to S$199.90 depending on the design and rarity of the figures.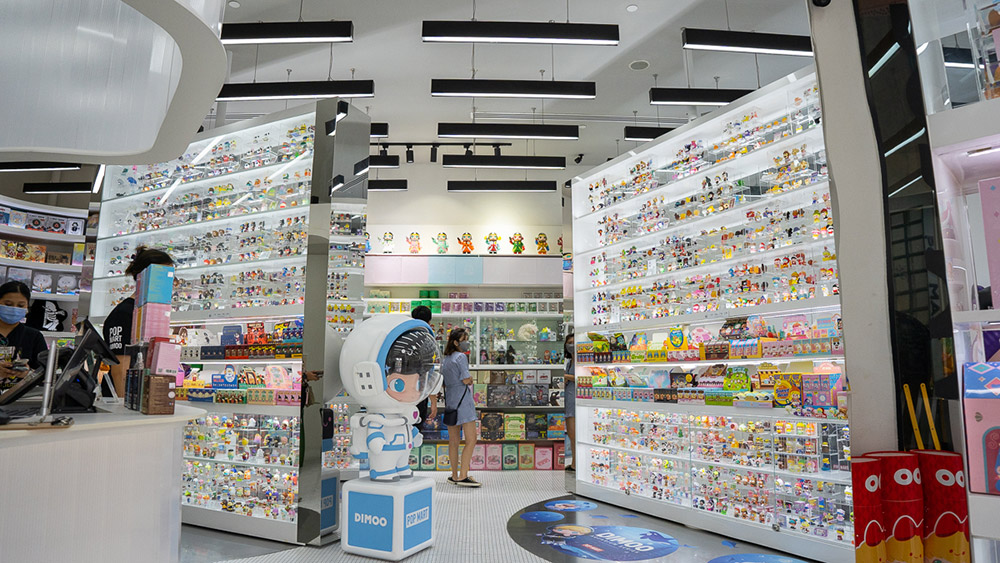 From now till 24 April 2022, POP MART will also be organising an event featuring Bunny at Waterway Point. It features a thematic exhibition with a slew of activities. There will also be exclusive Bunny PU leather trays and Bunny Ballet Girl figures up for grabs, while stocks last.
Aside from fun activities, this is a charity event where Waterway Point and POP MART will be matching donations made to the KKH Health Fund, which supports and helps to instill confidence into children with cleft-lip. Super fitting as Bunny's design is inspired by a girl with cleft-lip. When you can do good while having fun, what's not to like?
There will also be many giveaways that you won't want to miss out on. Just follow POP MART's Instagram, Facebook, and TikTok for details on how you can win mystery gifts and hampers worth up to S$150.
---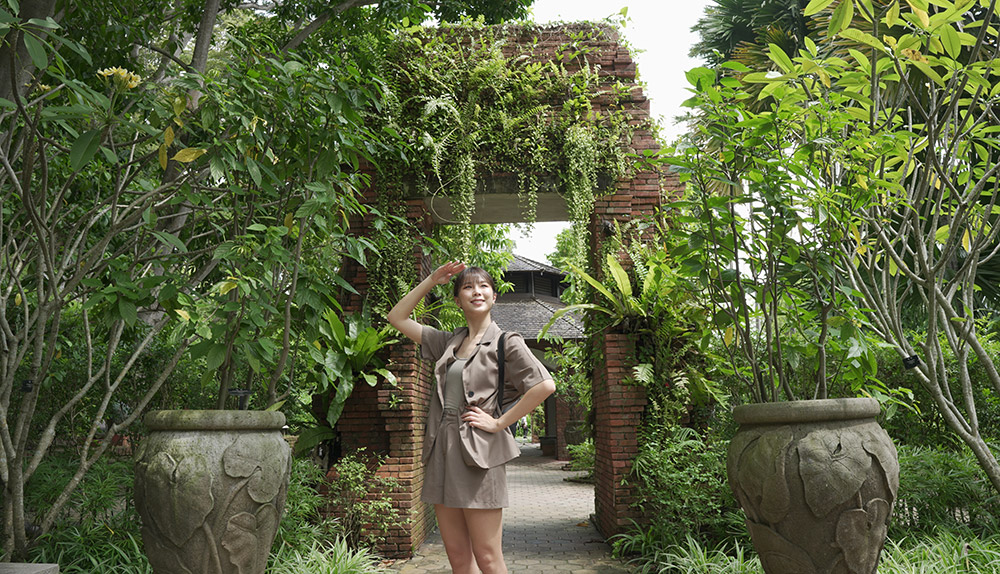 71 Ayer Rajah Crescent, #04-01, Singapore 139951
Imagine the fun puzzle design of escape rooms paired with the great outdoors – this is the unique experience brought to you by Monster Day Tours. The tours are designed to be like open-world RPGs. They make for a fun way to learn about history and culture in a way that's hands-on and highly interactive. For locals, this is bound to instill a fresh perspective on familiar sights.
Monster Day Tours offers a wide variety of puzzle hunts! Ransack @ Fort Canning (S$30 per person, 2pm on Saturdays and Sundays) is one that we highly recommend, with its military-themed adventure that reveals secrets of Singapore's army. The clues are scattered around Fort Canning Park, and participants take on the role of soldiers on a mission. Take in the greenery and sights while testing your wits in this unique tour.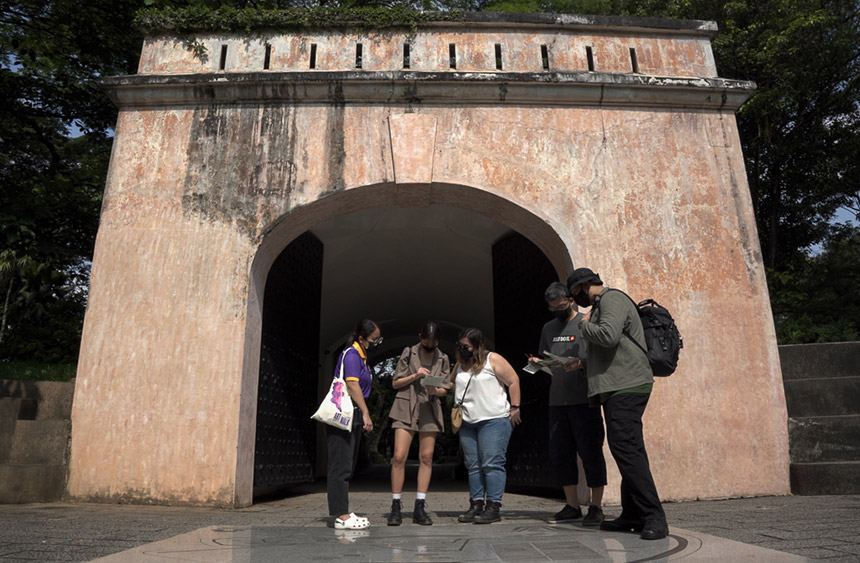 For those who want more, fret not. Monster Day Tours has other puzzle hunts, such as Ransack @ Chinatown (S$30 per person, 10am on Saturdays and Sundays) and Ransack @ Little India (S$30 per person, 10am on Sundays) for those who just can't get enough. Each tour lasts about 2.5 hours, and requires a minimum of two participants.
---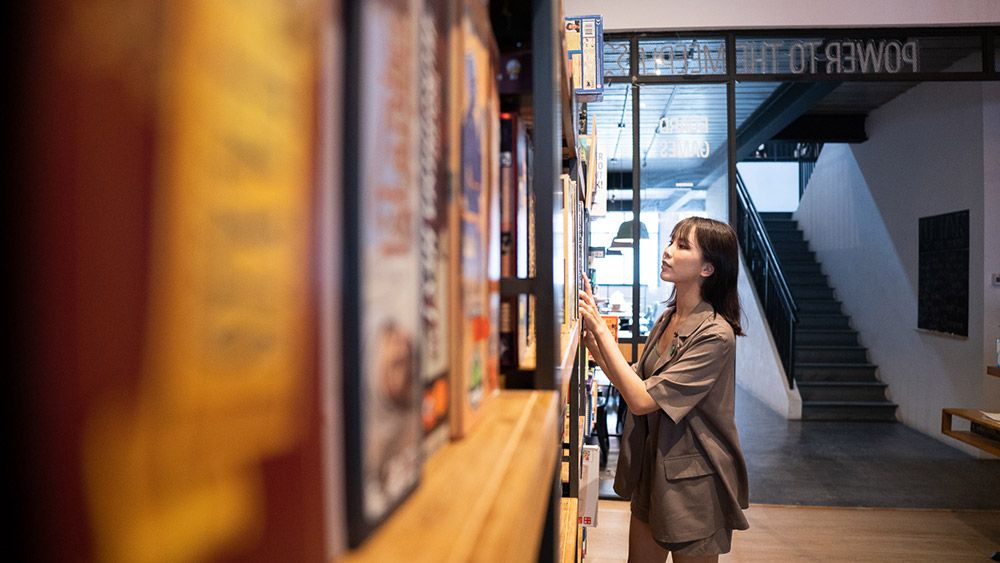 24 Purvis Street, Level 2, Singapore 188601
Tuesday to Thursday: 5.30pm – 11.30pm
Friday: 5.30pm – 1.30am
Saturday: 11am – 1.30am
Sunday: 11am – 10pm
King and the Pawn is a board game cafe and bar that offers more than 300 games for groups of any size (just make sure you adhere to the prevailing safe management measures!) and game preference. Not only that, it removes the biggest pain point of organising game nights – having to spend time learning and explaining the rules of the board game to guests. The staff will take on that role, and explain the rules to your entire group, so there's no need for someone to shoulder the burden of spending hours before meeting to pore through the rulebooks. There are Klask, Menara, Santorini, Calico, and many, many more.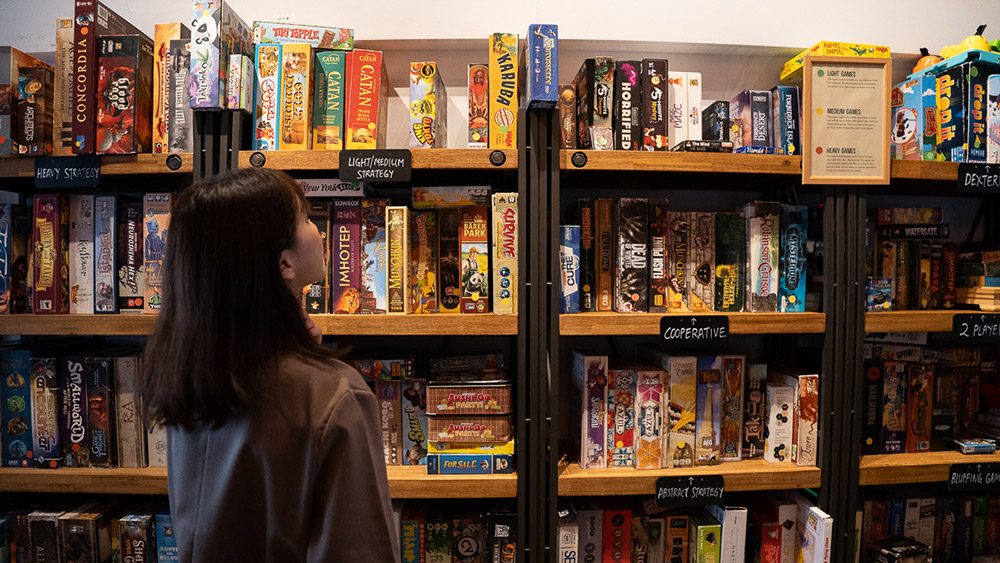 Of course, when it comes to game nights, food and drinks are of utmost importance. King and the Pawn delivers a straight-up tantalising menu. With dishes such as Camembert Brulee (S$24), Honey Lime Sriracha Wings (S$12.50), Creamy Duck Confit Pasta (S$21), Smoky BBQ Bacon Burger (S$19.80), King's Nachos (S$23) and more, this is a great spot for comfort food and indulgent meals even when you don't plan on playing any board games.
From Tuesdays to Thursdays, the board game fee will cost S$9 per person with no time limit, while from Fridays to Sundays, including public holidays and eves of public holidays, it'll be S$13 per person with no time limit. Children aged 7 and below get to play for free, while children aged between 8 to 12 get a 50% discount on the board game fee. The board game fee will be waived if the spending on food and drinks exceeds S$50 per person for the whole group.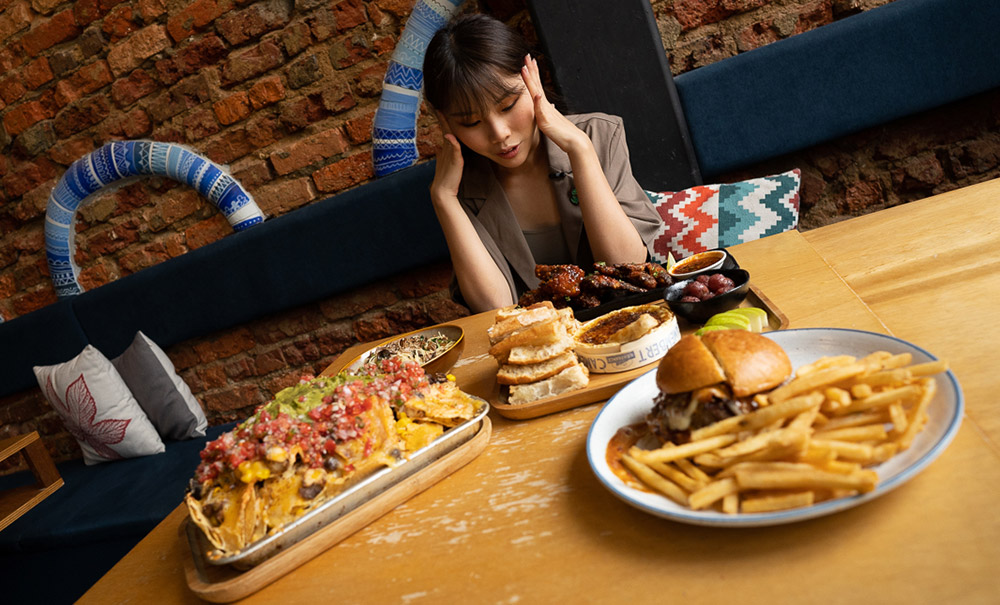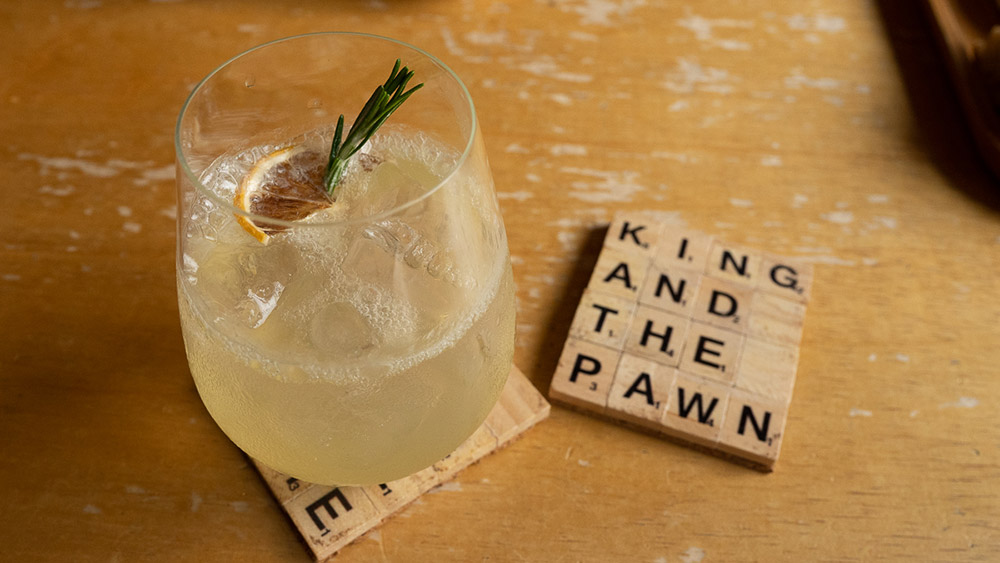 If you'd like a drink or two, Happy Hour is from Tuesdays to Fridays between 5.30pm to 8pm, draft beer costs S$20 for two pints, wine S$9 per glass, and cocktails at two for S$24 – a good deal in our opinion!
---
This is but a small sampling of hidden gems on our sunny island for all geeks at heart! We hope that you're introduced to a fresh, geeky side of the island. Now, head out and rediscover Singapore! Remember to explore safely and responsibly! For more experiences to rediscover your passions, visit visitsingapore.com/singaporediscovers.
All the photos above were taken in accordance with safe distancing measures.
---
This article is brought to you together with Singapore Tourism Board.
---

Drop a Facebook comment below!