Stay long enough in the anime fandom, and we are sure you will have heard of the term 'Yaoi'. Those familiar with the term will simply give knowing looks and nods, while those not in the know will be left incredibly lost.
Well, this is what this guide here is for. In it, we will be exploring what exactly is Yaoi, some common terminology you should know to impress your yaoi-reading friends, as well as some recommendations for you to get started should you be interested.
What is 'Yaoi'
The word 'Yaoi', pronounced as ya-o-ee, otherwise known as Boy's Love or BL for short, is taken from the numbers 801 which in turn is an acronym of 「ヤマなし、オチなし、イミなし」(Yama nashi, Ochi nashi, Imi nashi) which translates to "no climax, no punch line, no sense."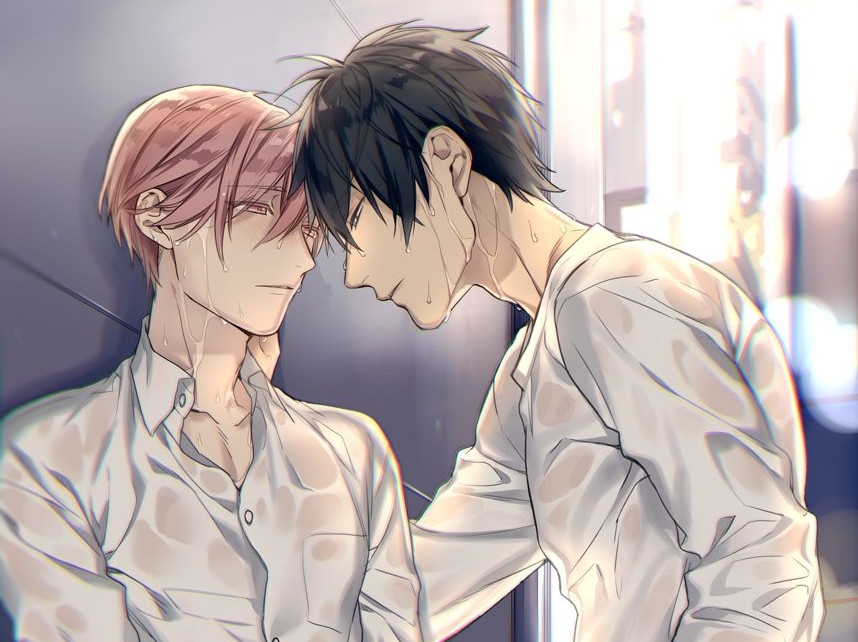 Of course, constantly reading that long line out is not the way to go, and so came the word 'Yaoi'.
Yaoi is a sub-branch of the shoujo manga genre which means it is geared towards a female demographic, despite its focus on male homosexual relationships. That's right, unlike typical shoujo manga storylines which focuses on a male-female heterosexual relationship, yaoi storylines typically focus on boys seeking relationships with each other and depending on the setting of the manga, can explore various themes such as homophobia, infidelity, and domestic abuse.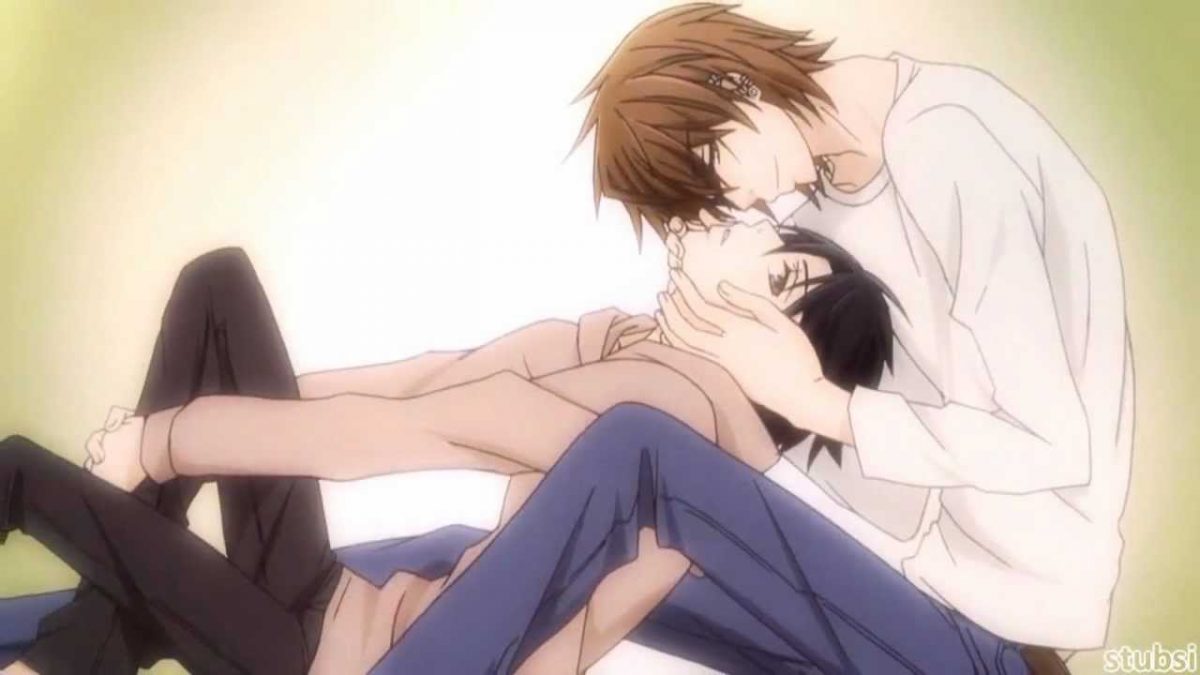 Yaoi first stepped into the scene in 1970 where female fans will create doujinshi (fan-made stories or comics) of popular shounen series, with the male characters in the series recast as gay lovers. The doujinshi was said to have caused a lot of controversies when it first appeared as the manga industry at the time was a traditionally male-dominated one.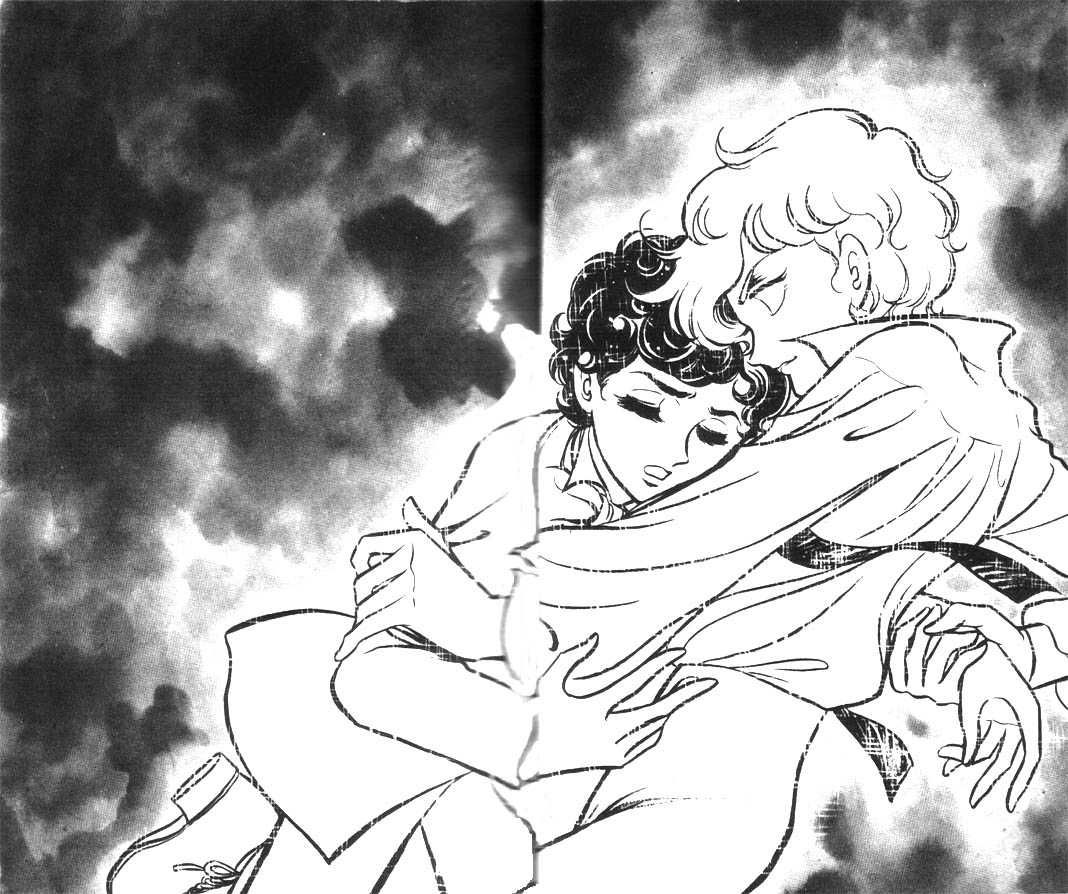 Manga artist Keiko Takemiya helped grow the Yaoi genre even more with her manga Kaze to Ki no Uta (The Poem of Wind and Trees), which is widely recognised as the first manga ever published to feature "openly sexual relationships" between men. Though many would regard Keiko's work as more shounen-ai instead of yaoi, with the latter typically used to refer to titles that feature sexually explicit themes and sex scenes, whereas the former focused more on the romance aspect and less on the sexual content.
Why is it so popular
There are a number of reasons why the Yaoi genre resonates so well with the female demographic. One reason is that it gives women a safe space to explore their sexuality. With the stars in Yaoi manga being men, taboo themes like rape, having sex for the first time, and violence can be explored without harm to the female reader. They can also use the various stories to explore their own sexual interests, without having to worry about societal norms and not having to engage in any sexual activities with men themselves.
In her book On Yaoi Novels, Senshu University graduate researcher Yoko Nagakubo states that women could also be drawn to yaoi as it oftentimes depicts homosexual relationships that mimic heterosexual relationships, in what is called a 'heterosexual code' that is reduced to its minimum. Nagakubo is a graduate researcher of Senshu University with the focus of her research being yaoi in Japanese literature. In a typical yaoi manga, you will have your seme (see below), who takes on the role of the dominant top or the role of the male, and the uke (see below), who is the submissive bottom taking on the role of the female in the relationship. 
Though of course there are yaoi works who feature dynamics that are different from the typical seme and uke one such as Scarlet Beriko's Yondaime Ooyamato Tatsuyuki which had the manlier looking member of the Yakuza Tatsuyuki take on the role of the bottom in his relationship with the pretty-looking Nozomi.
Plus it also helps that almost every yaoi features incredibly handsome and cool looking male characters for female readers to enjoy. 
Speaking of seme and uke, let's move on to some terms that are commonly used among readers of yaoi, otherwise referred to as fujoshi or fudanshi (literally 'rotten women' and 'rotten men')
Common Terms Used in Yaoi
Seme (攻め): When one refers to a character in a yaoi novel as the seme, they are usually referring to the dominant one in the relationship. The term comes from the Japanese verb 'semeru' which means 'to attack'. It is pretty on the nose if we do say so ourselves but it does get the point across. They are typically men in positions of power (Asami Ryuichi from You're My Loveprize in Viewfinder), and are often better built than their partner.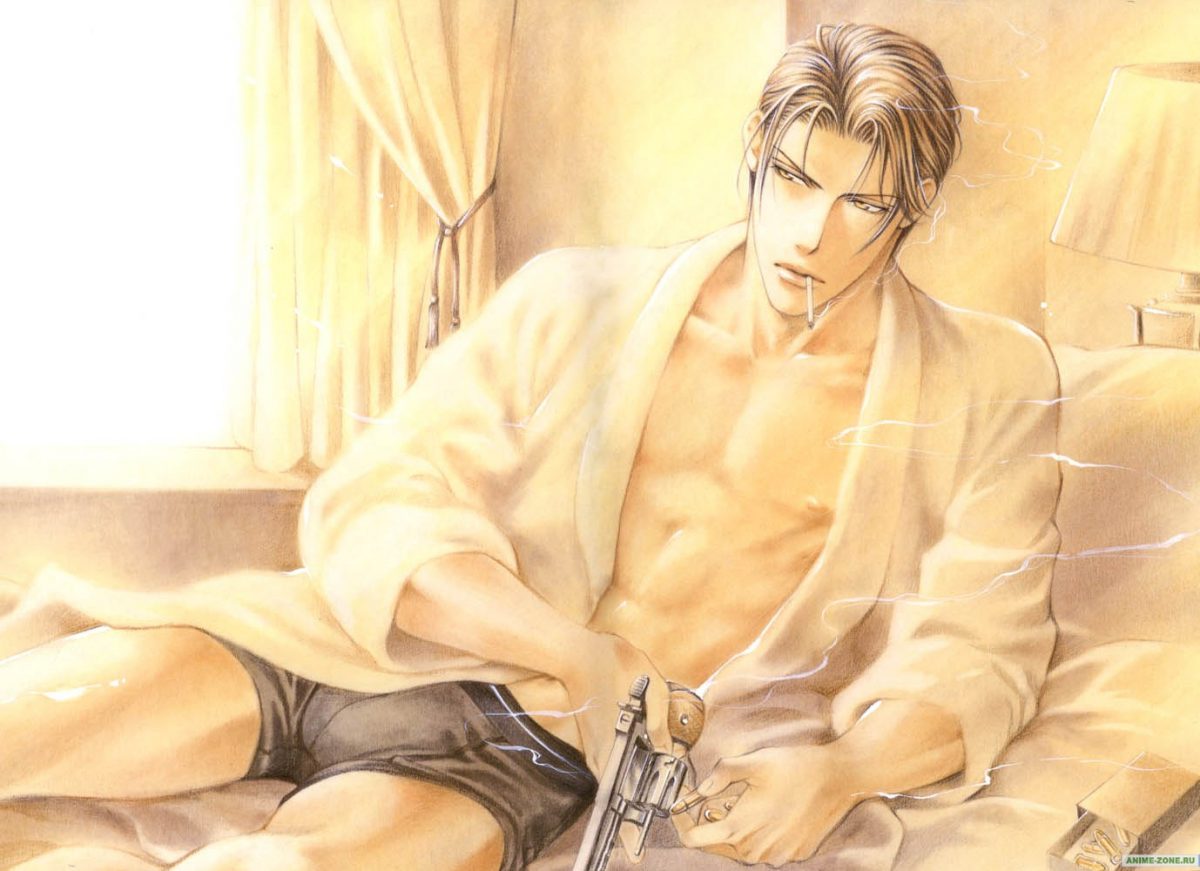 Uke (受け): The uke in a relationship is the submissive one, and much like the word seme, is derived from the Japanese verb 'ukeru', which means 'to receive'. They are also sometimes referred to as 'neko', which translates to 'cat'.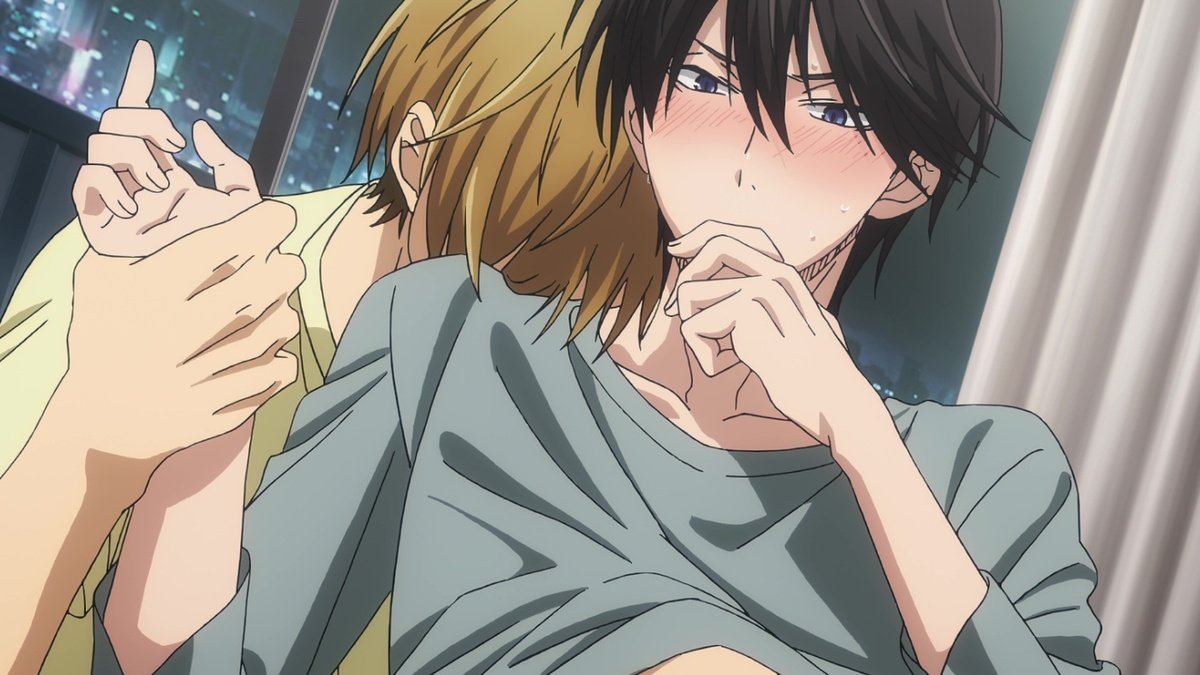 Seke (セケ): A combination of both seme and uke, a seke is someone who is willing to be either depending on the partner they are with, or even with the same partner.
Reverse: This term is often used to describe couples in yaoi manga who are fine with exchanging their roles in a relationship, being both the seme and the uke.
Fujoshi & Fudanshi: A general term used to refer to women and men who read and love yaoi, with fujoshi (腐女子) referring to female fans and fudanshi (腐男子) referring to male fans. The term literally translates to 'rotten women' and 'rotten men'. The term was created as a form of self-depreciation, as liking yaoi was seen as a 'rotten' thing, hence the use of the word 'rotten' to refer to fans of yaoi. While it used to be a derogatory term, fans have since reclaimed the term and use it to identify themselves. Non-binary fans of yaoi can choose to refer to themselves by the gender-neutral term 'Fujin' (腐人) which translates to 'rotten person'.
Coupling: Also commonly referred to as 'shipping' or 'pairing'. The ships are commonly referred to as 'A x B' with the one that is first mentioned taking on the role of the seme which the one at the back is the uke of the ship. Fans of the ship will also come up with portmanteaus of the ship's name. Popular ships in the West are Marvel's Thor x Loki, or ThorKi, or Steve Rogers x Bucky Barnes, aka Stucky. Whereas popular anime ships in Japan includes Naruto's Sasuke x Naruto, or SasuNaru, and Yuuri on Ice's Victor x Yuuri, otherwise known amongst fans as Victuuri.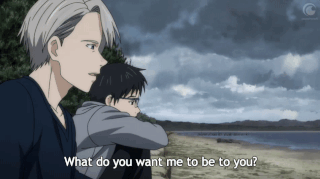 Omegaverse: An alternate universe where there are more than simply two gender. Instead of the simple male and female, now there are alpha, beta, and omegas. One can be a female alpha, a male beta, or a male omega. In the Omegaverse, alphas are typically depicted to be at the top of the social pyramids, they are more or less the rich and successful, ruling the world with their great intellect and charisma. Whereas betas are the typical everyday worker, they are not so different from the normal male and female. While omegas are usually portrayed as the lowest of the social pyramid, sometimes nothing more as a broodmare because of their strong ability to get pregnant, they are often seen as inferior beings in society. Not so different from how some society views their women.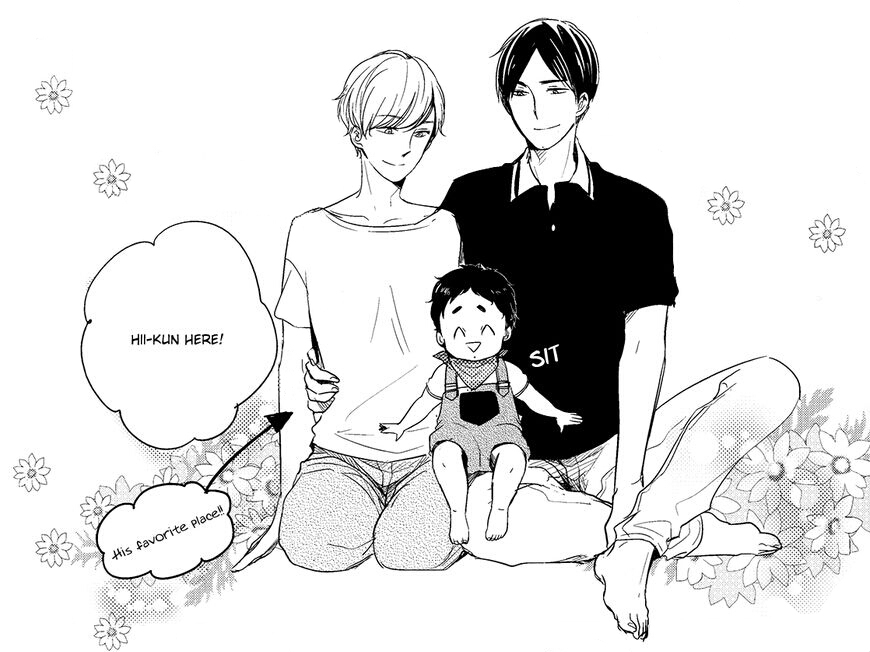 MPreg: A short-form of 'male pregnancy', usually appears in Omegaverse yaoi where a male is equipped with the necessary biological features to get pregnant and carry the foetus to term.
Drama CD: An audio performance of a yaoi manga where voice actors (usually famous ones in the anime industry, including Tomoaki Maeno (Naruto, Death Parade) and Yuki Kaji (My Hero Academia, Attack on Titans)) will be hired to voice out the characters in the yaoi manga.
Doujinshi: Doujinshis are self-published works often sold in anime conventions such as Japan's bi-annual Comic Market aka Comike. Doujinshi usually are made for a particular 'ship' in a series, such as the aforementioned SasuNaru or Victuuri.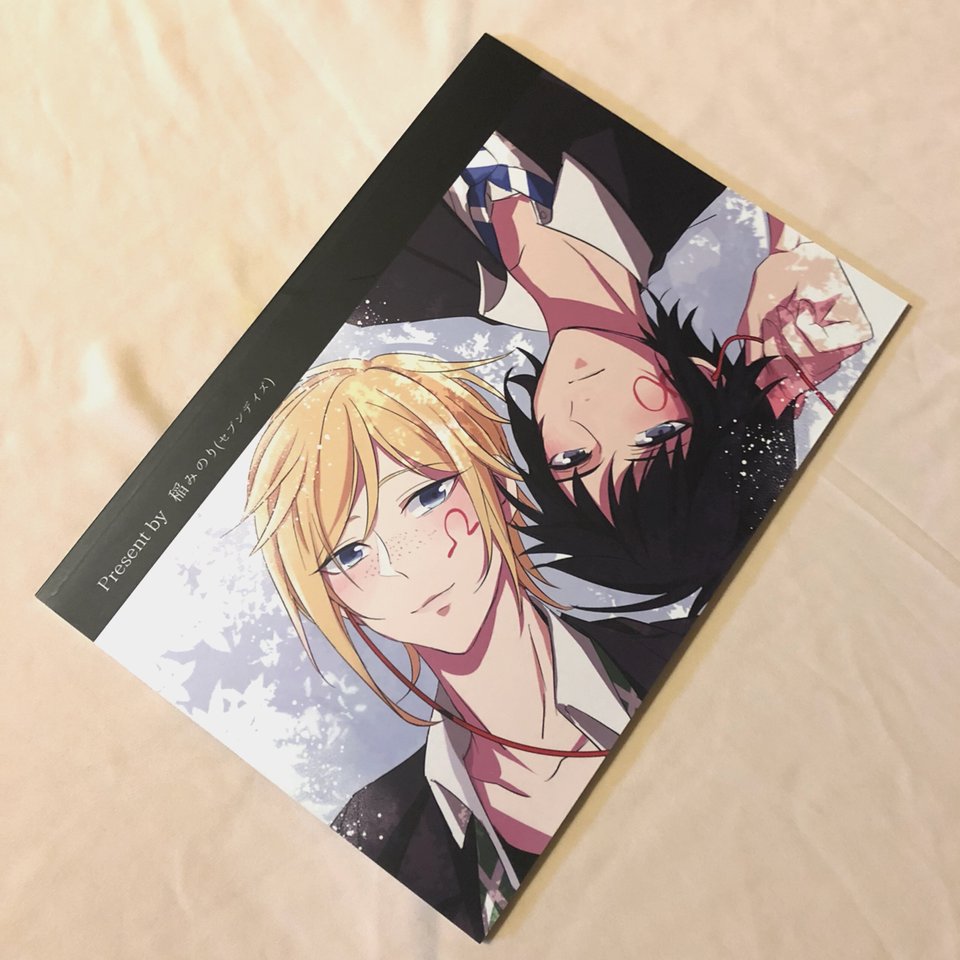 Hentai Yaoi: Yaoi stories which feature very graphic sex or intense violence, BDSM, or fetishes.
Bara: Where yaoi is geared towards the female demographic with the themes it explores as well as its typical art style filled with handsome and pretty men, Bara is aimed towards more of the homosexual male demographic. It features men who are incredibly muscular and 'manly', which is very different from the more feminine aesthetic in yaoi manga.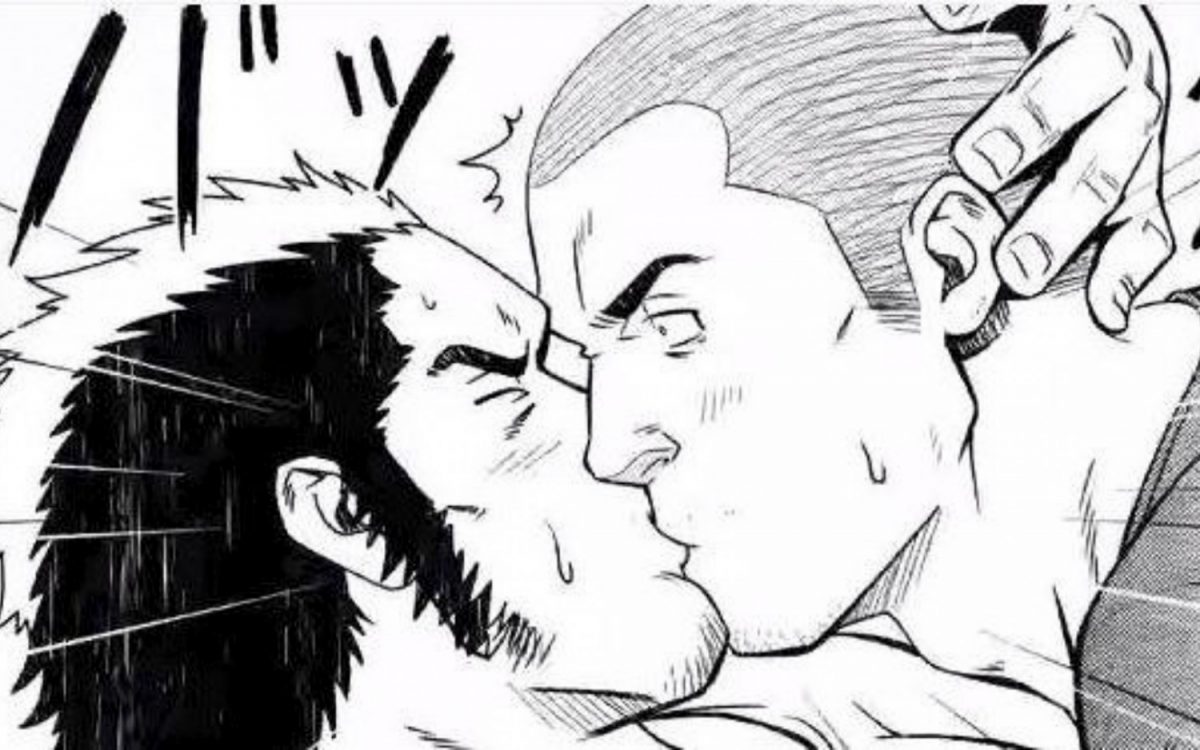 Yaoi Recommendations
With all that said and done, here are some recommendations for those looking for Yaoi series to start on. We'll be sectioning the different yaoi manga on well… how spicy it is. Enjoy!
---
Mild Spicy
Yuzuru Shino, a bored and disillusioned high school youth, hears a rumour that the popular Touji Seryou will date anyone who asks him out for seven days. He decides to ask Touji out as a half-hearted joke but to his surprise, Touji accepts his offer.
Reporter Onoe Satoshi gets a new stakeout partner in photographer Motoharu Kaburagi but he's anything but thrilled by it because of Kaburagi's questionable reporting methods and bad attitude. Yet, the more they work together, the closer they seem to get.
Neighbourhood cop Ueda Tomoharu runs into yakuza member Gotouda Aki while chasing an underwear thief. They both end up dating each other after Aki confesses to Ueda the very next day and Ueda's quiet and normal life is never the same after that.
Given by Kizu Natsuki
Given focuses on a group of four students in an amateur rock band and the relationships that form between them. We have the relationship between taciturn vocalist Mafuyu and guitarist Uenoyama who is incredibly passionate about music, and the one between bassist Haruki Nakayama and drummer Akihiko Kaji.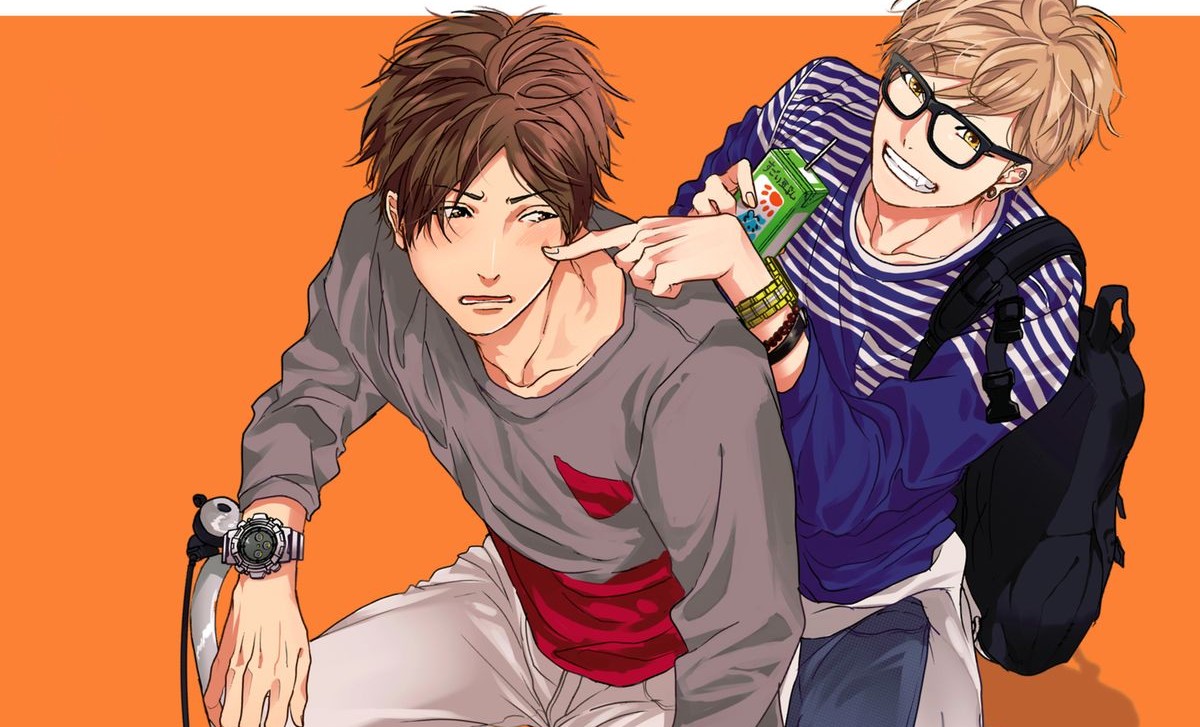 Naoto and Taichi's first try at a relationship when they were both in high school, unfortunately, crashes and burn. To their surprise, the two of them find themselves reunited years later in college and they both take steps towards a second try at love.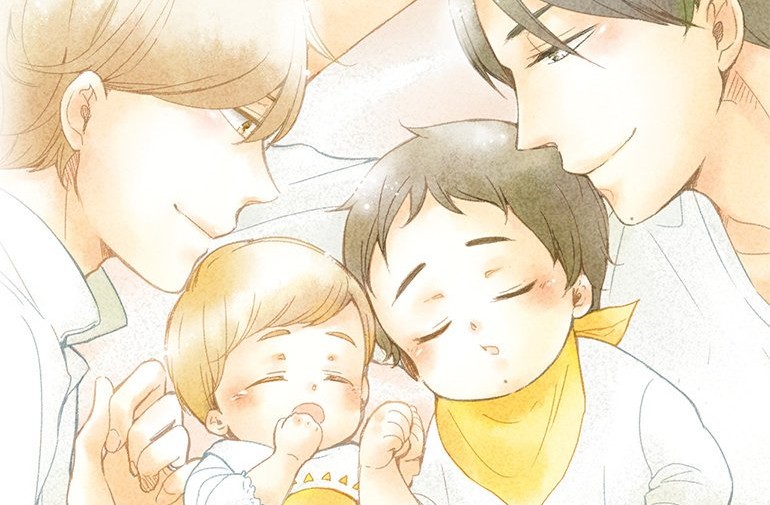 A slice-of-life omegaverse series that centres around omega Masaki, his alpha mate Hiromu and their family.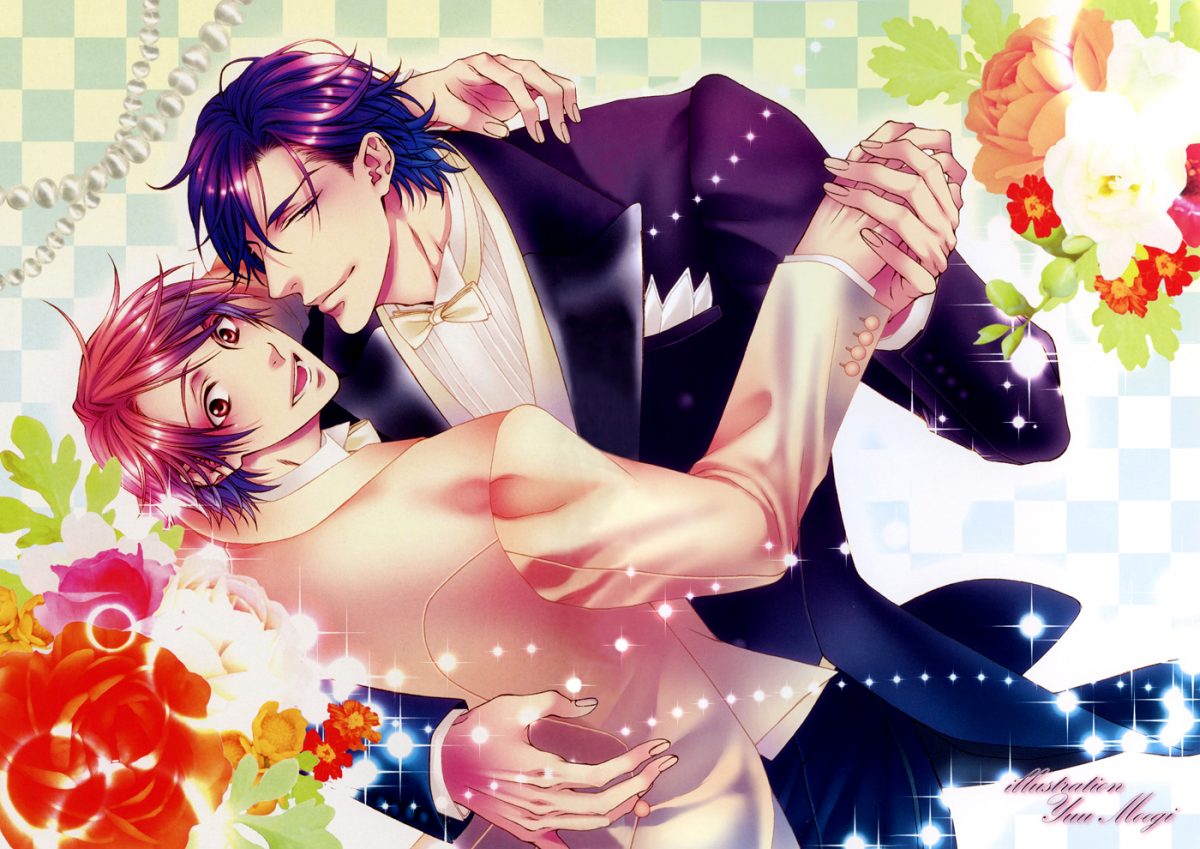 Rintarou finds himself troubled by how the throbbing of his heart whenever his tutor Kaede is near. He soon realises that he is in love with Kaede but without knowing how Kaede feels, he is hesitant to take action.
Love Stage by Zaou Taishi & Eiki Eiki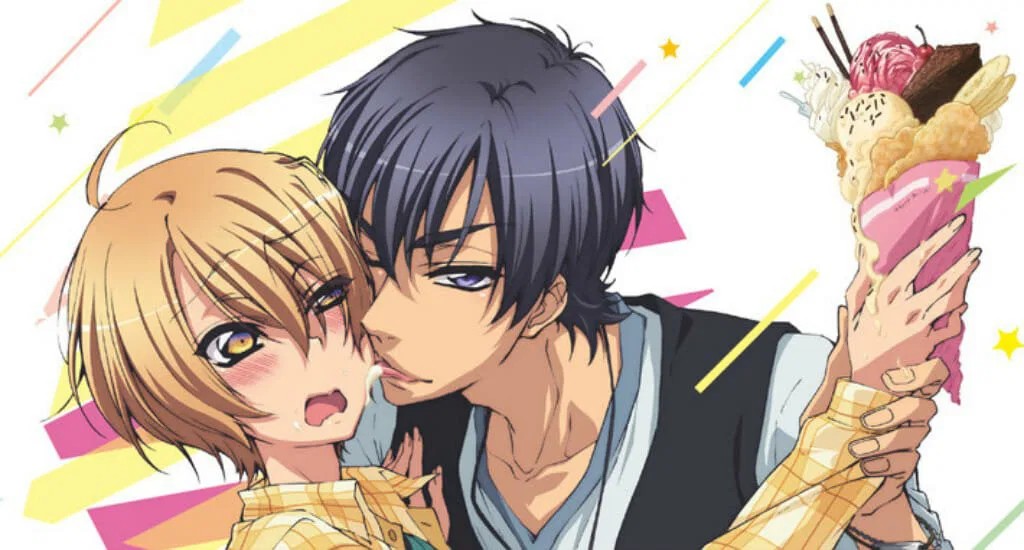 Izumi is an aspiring manga artist who couldn't be more different from his family which consist of his world-famous actress mother, singer father, and boy band heartthrob brother. Unfortunately, he finds himself drawn back into the spotlight to do a follow-up commercial to one he did when he was a child. There he meets Ryouma, the boy who acted alongside him all those years back.
Onodera Ritsu applies for the position of editor at Marukawa Publishing in order to move away from his father's shadows and jealous coworkers claiming he's simply riding on his father's coattails. There he meets his new boss Masamune Takano, Onodera's ex. As it turns out Takano still has feelings for Onodera and claims that he'll get Onodera to fall back in love with him again.
---
Medium Spicy
Ze by Shimizu Yuki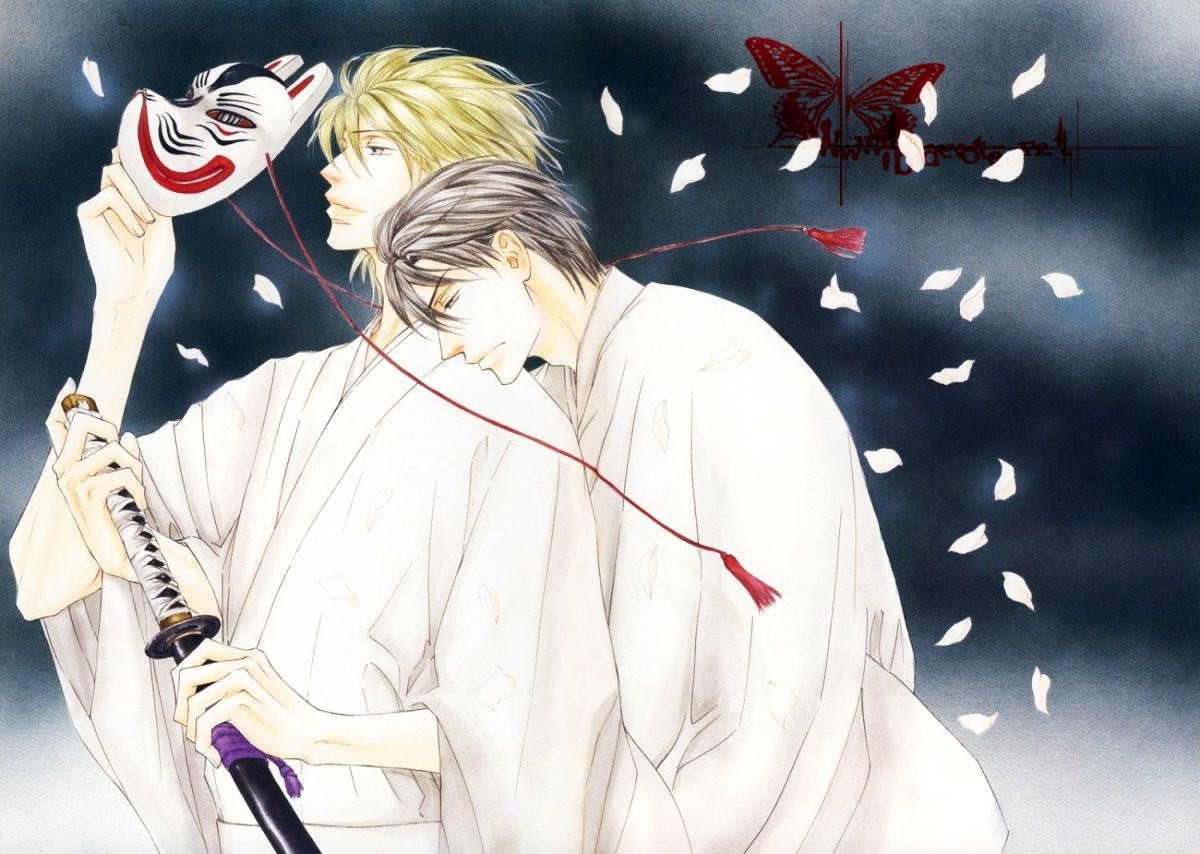 After the passing of his grandmother, Shinakawa Raizou moves in with the mysterious Mitou family as a housekeeper and soon discovers their family secret – the members of the family each command great power with their words but the usage of their power brings harm onto their body which they counteract with human-like paper dolls, transferring wounds sustained during fights to these dolls using bodily fluids.

This omegaverse series follows young master Aoi who is forced to leave his home following a dispute between him and his stepmother. After living all his life being waited on by servants, he finds his position reversed when he starts working as a butler for the Saionji family, a leader in the automobile industry. It is especially difficult since Aoi has been living with an unrequited crush on Jirou, the heir to the Saionji family.
The sequel, Kashikomarimashita Destiny, Answer follows Aoi and Jirou's butlers Miyauchi and Kudou. Being a beta, Miyauchi believes that he will never come to obtain true happiness while head butler Kudou, who is head over heels in love with Miyauchi, is determined to show him otherwise.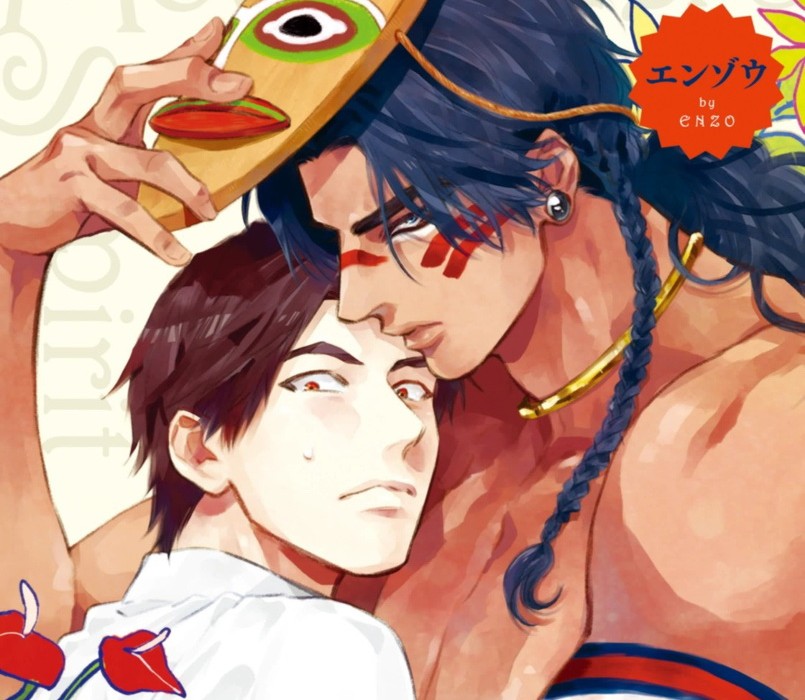 University employee Ryouichirou is ordered by the chairman to look after an exchange student. Only, the exchange student turns out to be Qaltaqa, a native from a developing country who doesn't understand Japanese and is foreign to most modern technology.
Minato is offended when Shizuma, who was recently dumped by his girlfriend, wakes up next to him claiming not to remember anything. He vows to seduce and then dump the guy only his plan for revenge goes awry when Minato finds himself falling for Shizuma.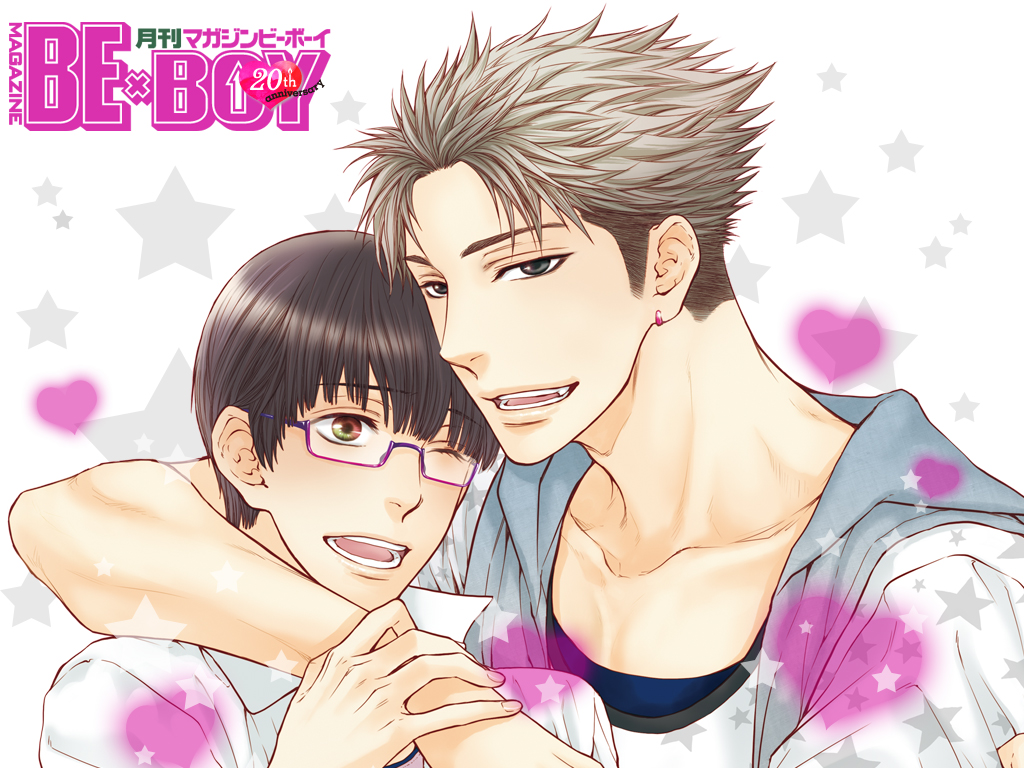 Pressured to stay among the top 5 students in the upcoming exam to keep his scholarship, high schooler Nemugasa resorts to cheating. Only he is found out by the popular Maya who promises to keep it a secret as long as Nemugasa gives himself to Maya.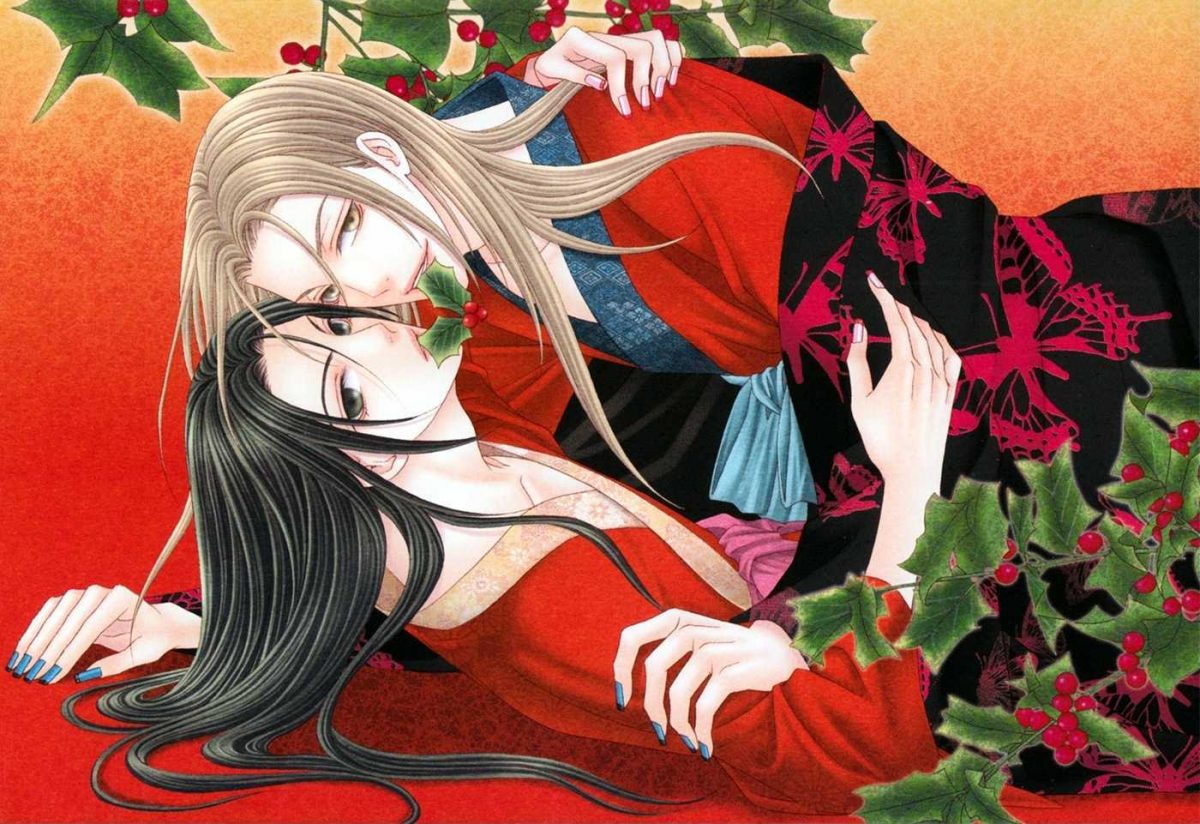 Set in Japan's Edo period (1603 – 1868), the laws against prostitution were abolished and brothels made a return. This series follows Kichou and Kagerou, two of the best courtesans of the brothel Hanafurirou.
---
Extremely Spicy
Young freelance photographer Takaba Akihito is always on the lookout for the next major scoop. After taking photographs of the shady business dealings done by crime lord Asami Ryuichi, Takaba gets kidnapped and raped by Asami. There begins a relationship between the pair who continuously find themselves drawn to one another.
Set in a fictional U.S. prison that is built entirely underground, the story follows Owari Sen who was sent to the prison for first-degree murder. There he meets Swordfish, the leader of the prison and gets his protection, in return for giving up his body.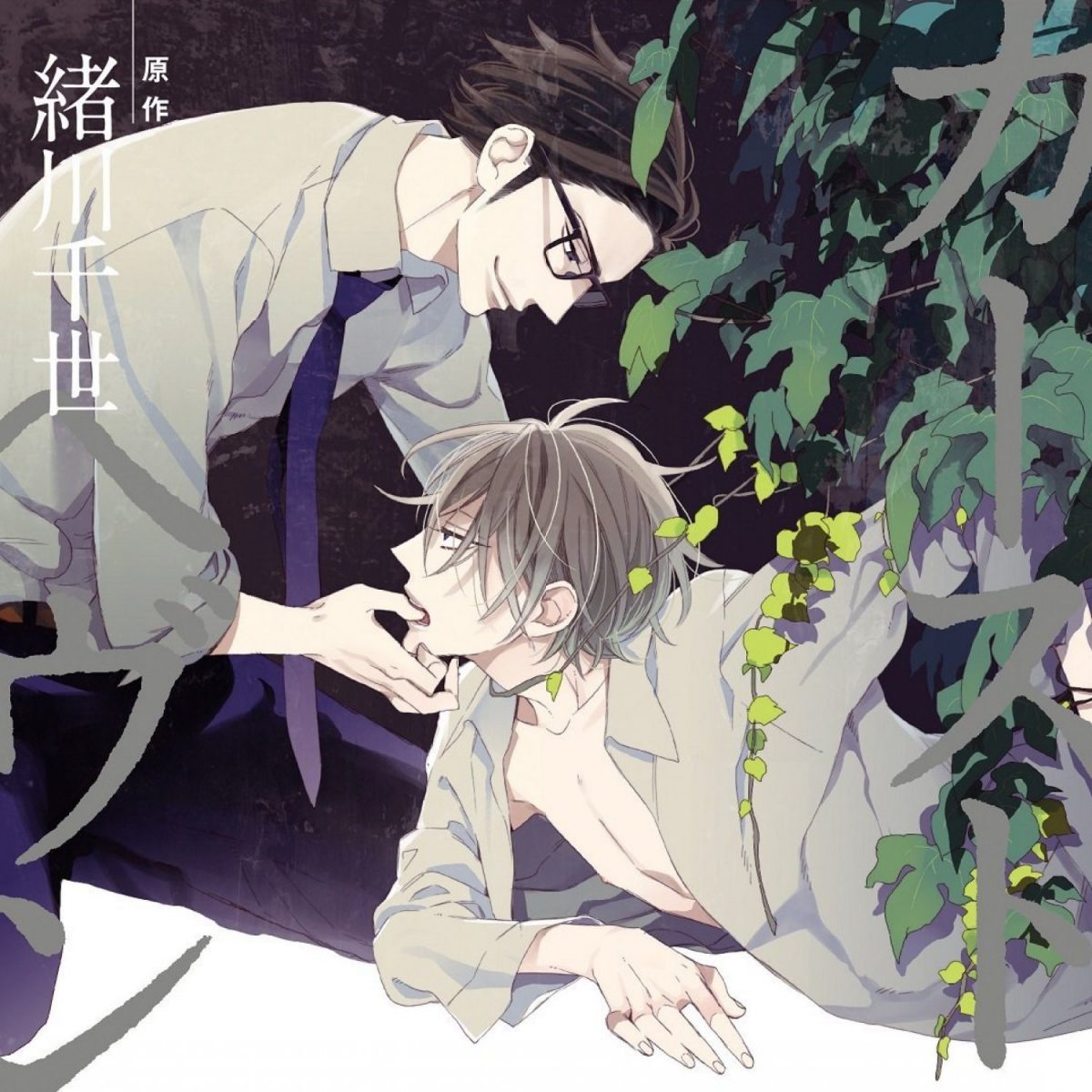 The high school in Caste Heaven is ruled by a cruel ranking system that determines every students' rank in the school by the poker card one finds. The ones who hold the king card is given the best treatment possible while the ones with the joker card become the 'target' of the entire class. Azusa was the king of his class for the longest time possible but finds himself betrayed by Karino who he always thought was loyal to him.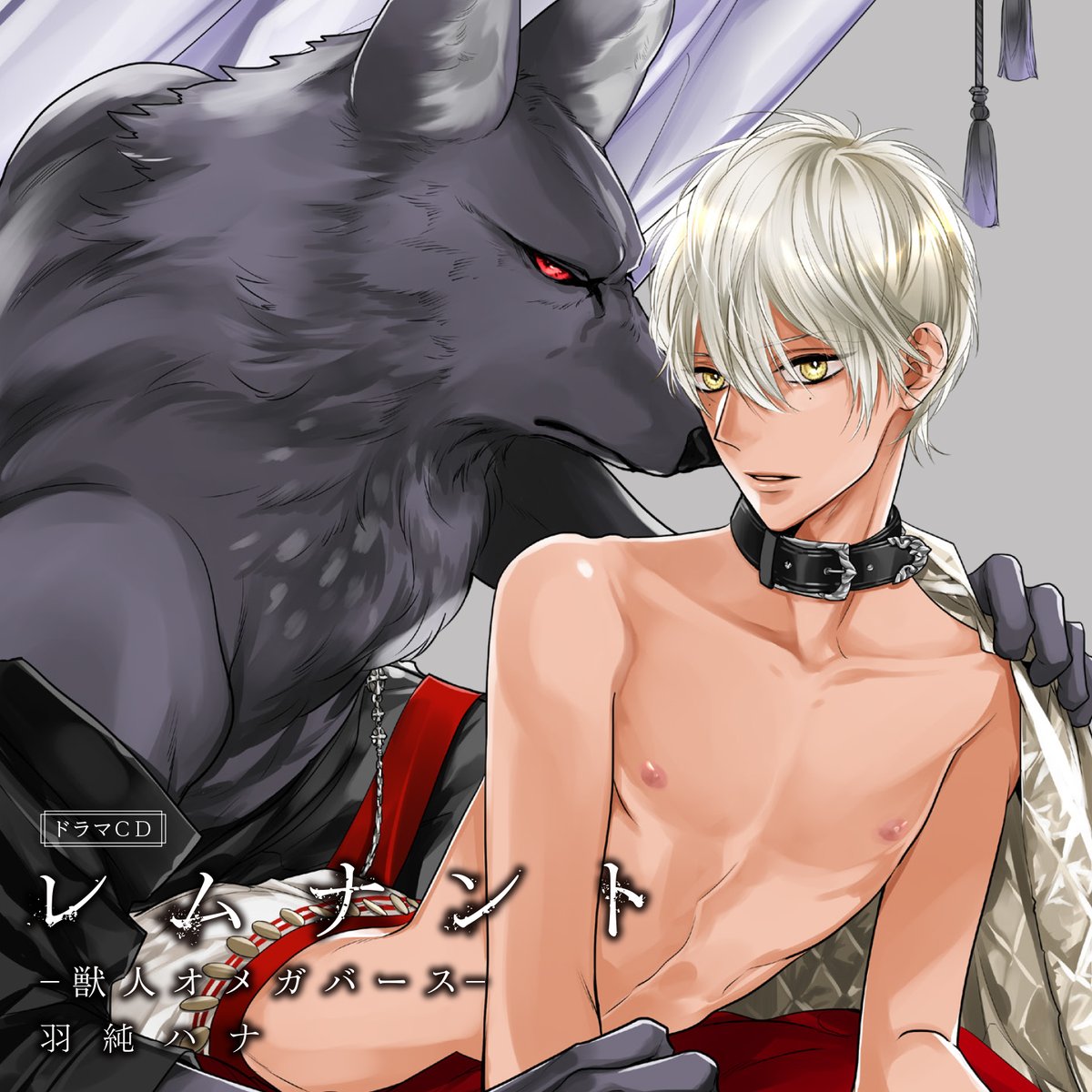 An omegaverse series that follows orphan omega Daath who sells his body to betas and alphas for money to take care of his sister. Due to a misunderstanding, he goes into heat when he meets Juda Siegfried, who turns out to be his soulmate.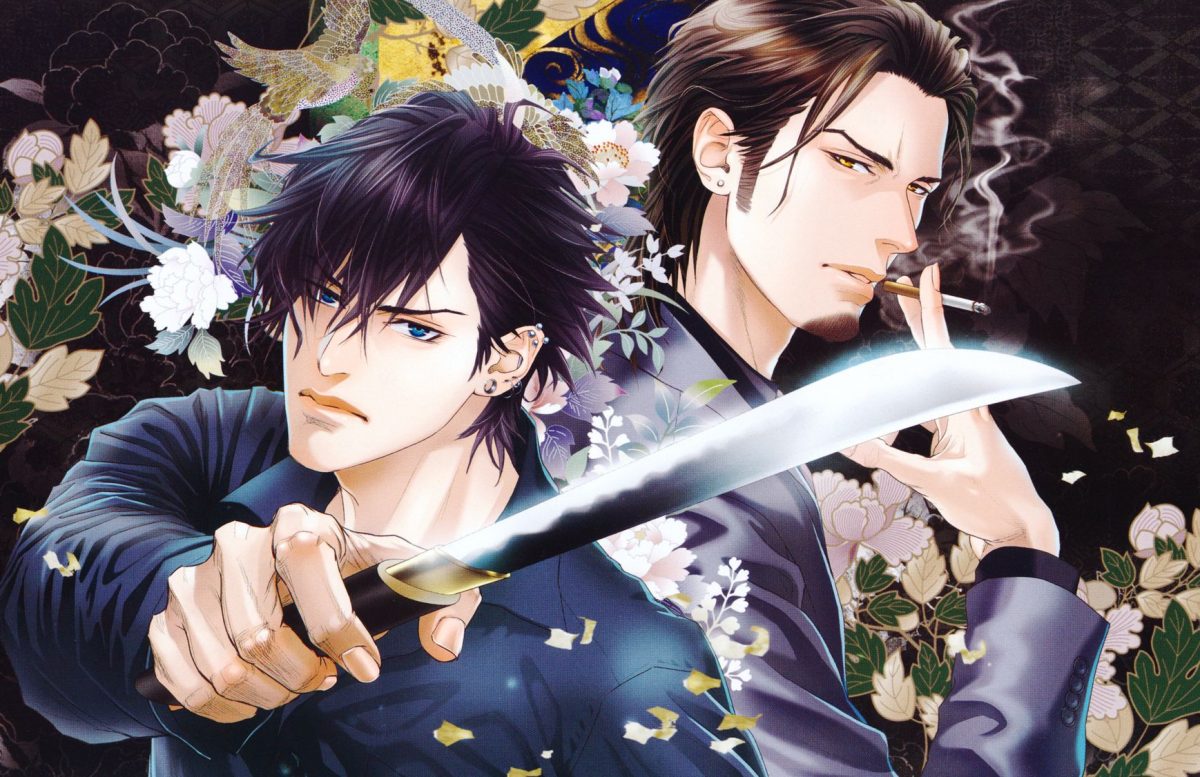 Heir to his yakuza clan, Nariaki Kabu comes across a young delinquent by the name of Nirasawa You who managed to fool his men but ended up getting caught and tortured. Interested in his uncanny skills for drug-dealing and smuggling, Kabu rescues Nirasawa, grooming him to become his personal butler. It doesn't take long for their relationship to turn intimate as Nirasawa becomes devoted to the man who saves him and Kabu finds himself strangely attracted to his young underling.
---

Drop a Facebook comment below!