Chinese brand Vivo, the sister brand of the more popular OPPO, and sought-after OnePlus, is back at it again, with their latest model, the V11. Phones from Vivo tend to fall in the mid-range tier, offering an affordable Android smartphone with mid-range hardware specifications, and the V11 looks to be more of the same.
The V11 sports a sleek 15.7cm x 7.5cm body that's just 7.9mm thick, with a rounded back that makes it fit quite snugly into your hand, and in your pocket. It's topped off with an eye-catching "Starry Night" finish (the other available finish is the deep purple "Nebula"), which is quite alluring to look at.
The 6.41-inch Full HD screen ensures that you'll be watching your shows, reading your news and playing your games without having to strain your eyes too much, although the flat, angular edges on one side and the rounded edges on the other may feel weird to look at. That said, the 19.5:9 aspect ratio, ultra-thin 1.76mm-wide side bezels give it an impressive 91.27% screen-to-body ratio, which really makes your screen-viewing experience quite immersive.
The volume and lock buttons are all flushed to the right side of the V11's body, and a 3.5mm headphone jack is present at the bottom, where the speakers and charging port are.
Another feature that may divide opinion will be the micro USB charging port, which is still (bizarrely) a mainstay with Vivo. At this point, you'd expect Vivo to at least make the transition into the USB-C era, which is considered the norm in smartphones these days, but it seems as though we'll have to wait a while longer for that on Vivo phones.
Vivo has also made itself known for having an on-screen fingerprint sensor (located near the bottom of the screen) and at first glance, it looks really snazzy, with the graphic blossoming out when you place your finger on the screen's sensor.
However, it doesn't perform as well as it looks, with the sensor not registering quickly, which slows down your use of the device. Honestly, you're better off with using the facial recognition, which by far is the superior method of unlocking the V11.
The 3,400mAh battery is a decent enough workhorse that will last you the better part of a full day, gaming and videos included. The new Dual-Engine Fast Charging gets it from 0% to 100% in just under 100 minutes, which is a boon for most power users.
A Vivo trademark that is retained in here is the AI selfie camera. The frontal camera is bezel-less and packs 25 megapixels. Numbers rarely matter though, as the 6 or 7MP on high-end models from Samsung and Apple show that it's the hardware that determines quality photos. The highlight here? The overused AI Face Beauty function, which smoothens the creases and removes most (if not all) the visible blackheads on your face, and so on.
There are multiple ways in which to edit your face before you snap that selfie, but like its previous iterations, the intensity of each setting can be adjusted, but not in specific areas that you want to target.
Despite the attention given to the frontal camera, it is the rear camera has made a marked improvement over its predecessors. Like its peers, it is using a 12-megapixel lens but what makes it stand out is the Dual Pixel sensors that contain 24 million photosensitive units that facilitate a higher light sensitivity, allowing the camera to function well even in low-light settings. The autofocus is pretty nifty, being able to lock focus in just 0.03 seconds.
The difference between using the HDR mode and normal mode is pretty stark, so you'd best keep it on for the best results. However, at times the Dual Pixel sensors may seem a little hypersensitive, especially on Auto mode in a brightly-lit setting, changing shutter speed and aperture like the wind, which can result in a sometimes unwanted range of photos with different settings.
Fortunately, there is the Professional camera mode that allows you to control those settings, although not by much.
One thing V11 didn't nail was the integration of the still and video camera to third-party apps, such as Instagram or even VSCO. The quality of the camera is quite grainy, and the only way around this is to shoot via the native camera, then port it over to said third-party apps.
The V11 houses the Qualcomm Snapdragon 660, a mid-range processor that featured in its predecessor, the X21. It runs on the latest version of Funtouch OS (4.5), a skin placed over Android 8.1. With the Snapdragon 660 AIE, the phone runs smoothly, even with some of the more graphically-demanding games on the Google Play Store.
However, the limits of the Snapdragon 660 become apparent and you'll quickly see that the performance tapers off quite noticeably when you load too many apps consecutively. At some point, the lag time for opening apps can take as long as three seconds, which means that you need need to constantly clear your phone's cache, to keep things running normally.
For a contractless price of S$599, the Vivo V11 sits on the high end of mid-tier phones, and for some might seem a tad pricey despite being billed as such. Regardless, it still functions pretty smoothly and performs decently when it needs to. Ultimately, however, we'd advise you to probably wait for a sale on this one.
GEEK REVIEW SCORE
Summary
Vivo has certainly improved their smartphone formula with the V11, although there is definitely more that should be ironed before they can truly stand toe-to-toe with their contemporaries.
Aesthetics -

8/10

Build Quality -

7/10

Performance -

7/10

Value -

6/10

Geek Satisfaction -

7/10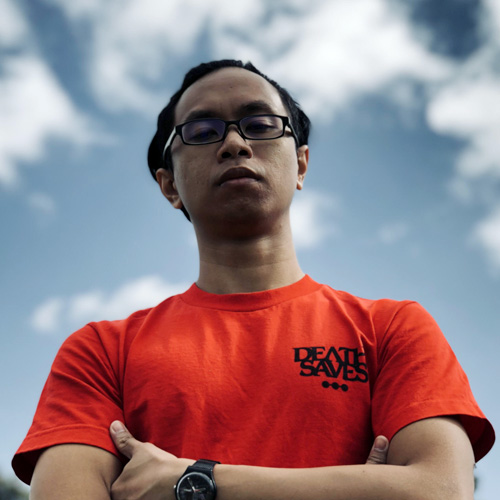 Marion has a serious RPG addiction. Sometimes it bleeds into real life; he forgets to sleep because he thinks he has a Witcher's body clock. Forgive him in advance if he suddenly blurts out terms such as "Mind Flayer" and "Magic Missile", because never once does he stop thinking about his next Dungeons & Dragons game.
---

Drop a Facebook comment below!

---