With the Internet-of-Things ecosystem now prevalent in most households, we easily find that the one-device-per-person is no longer a standard but a rarity. Multiple home products are connected to the Internet, for a variety of reasons and this in turn, calls for a need for better network coverage and larger bandwidths to combat dead spots and data congestion.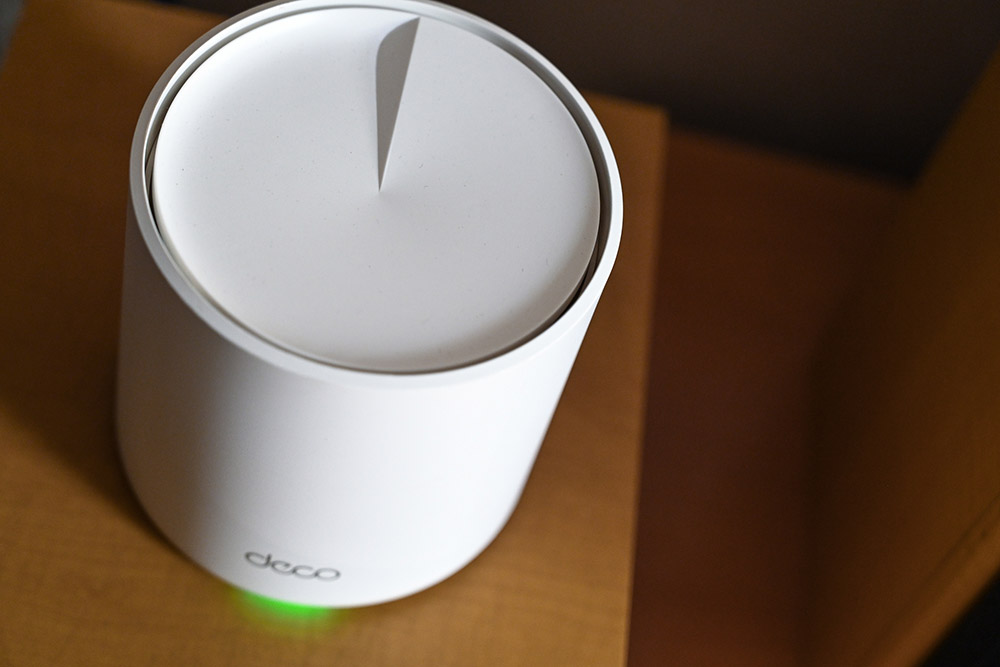 A mesh Wi-Fi network, through the use of multiple mesh units linked to form a bigger coverage field, increases network coverage more evenly throughout the home, ensuring that Internet connectivity is as strong in the living room where the primary router sits, as it is in the bathroom at the corner of the apartment.
The TP-Link Deco X50 is a no-frills and easy to set up mesh wifi system that's designed with the latest Wi-Fi 6 standards, and is a dual-band mesh router that can wirelessly power up your home with the correct placement of nodes in the home.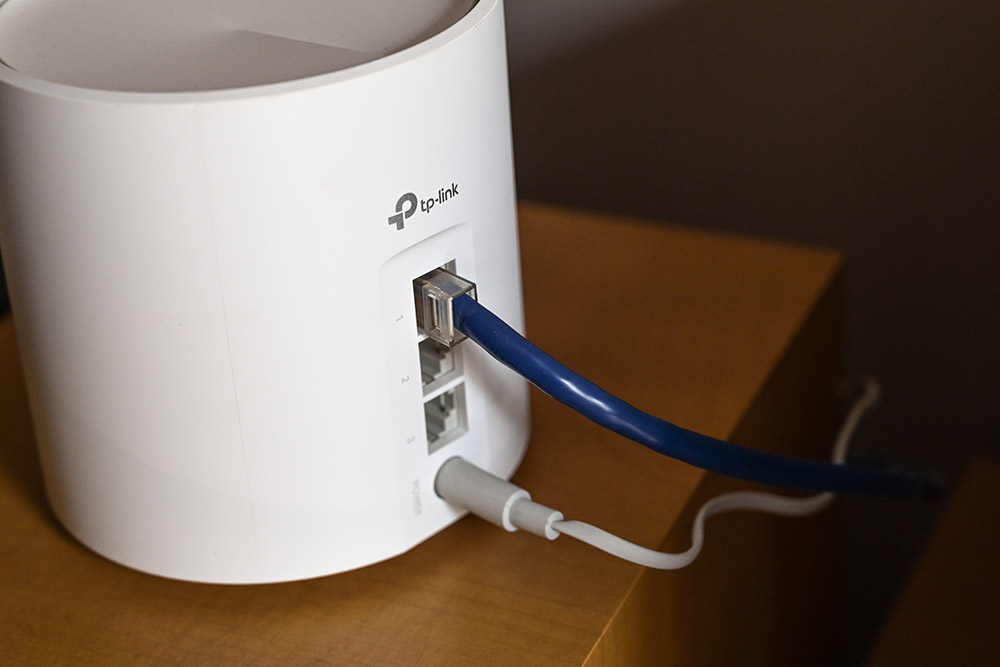 Design-wise, the X50 looks identical to the older Deco X60 — it's white, compact, and pleasant-looking. Users will be able to determine if the device is working properly with the status LED on the front, and on the back there are 3X Gigabit LAN ports and a reset button on the bottom.
Setting up the Deco device requires you to download the Deco app from your respective app stores and from there, it is a step-by-step guided process.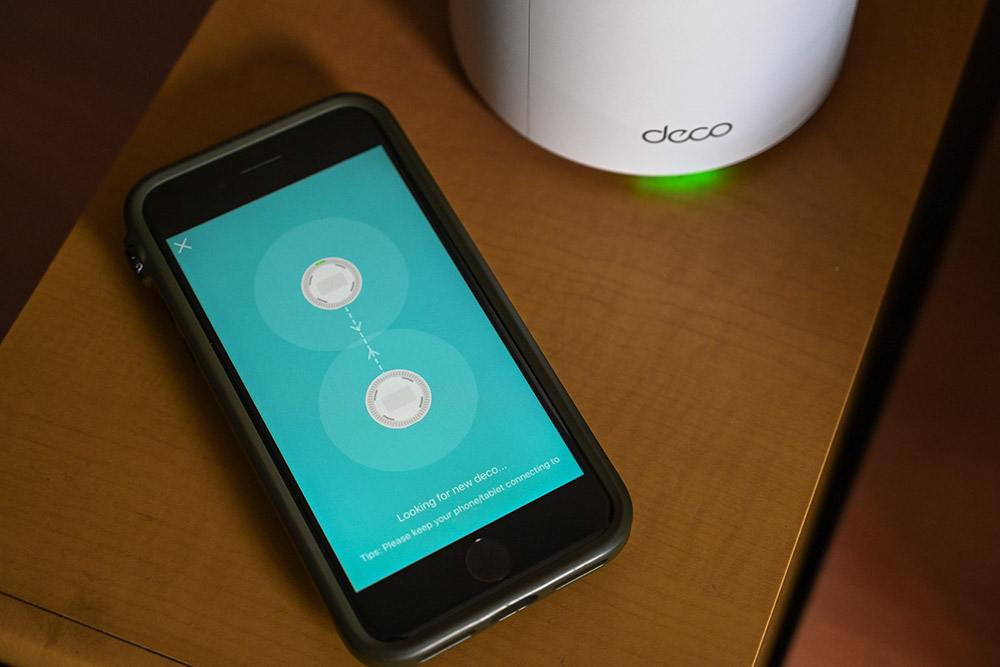 You fire up the app, and pair your first Deco device with the aid of the status LED on the front of the module. Once you have set up the main node that's connected to your modem, just power up any additional units and they will automatically join the network. The entire process should take less than 15 minutes.
You can then choose to name each one, say, the one in the Living Room, Master Bedroom or Study Room etc. or even a custom name.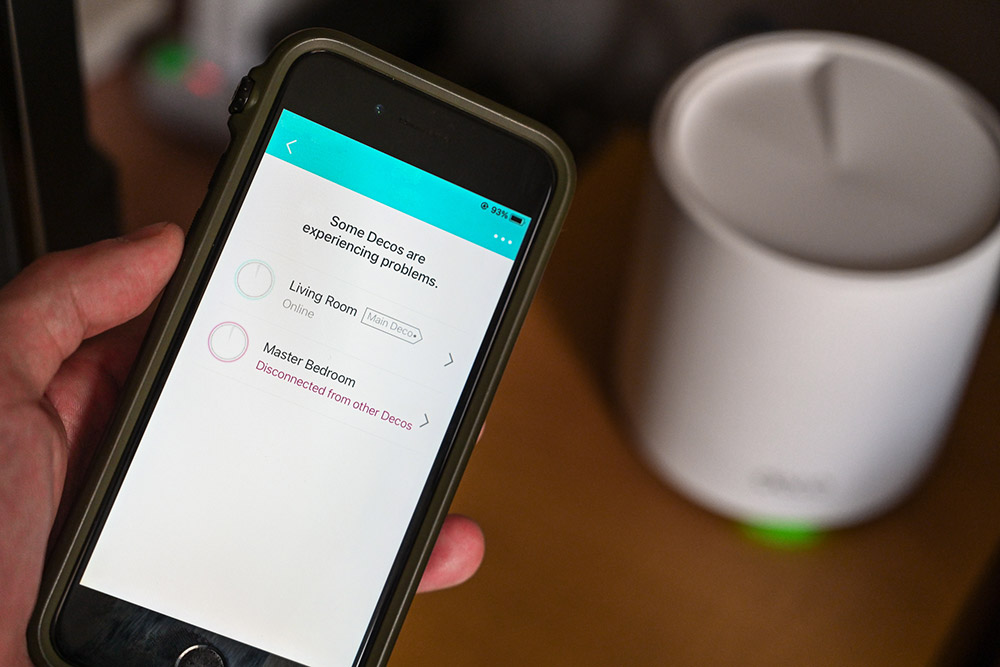 The Deco app is where you would control and monitor all of the functions of the X50. However, it has rather basic functionality that advanced users would be disappointed in. For the everyday user, it is perfect for a set-it-and-forget-it home internet network. The Deco app would notify you whenever new users are connected, and also generate a weekly report notifying you of usage and activity.
Its two internal antennas offer Wi-Fi speeds of up to 2400Mbps over 5GHz and up to 574Mbps over 2.4GHz. The system will automatically distribute connected devices to either band to optimise connectivity and performance. In a real-world speedtest, the routers do a good job of optimising and allocating bandwidth to all connected devices. On the home network with 5 connected devices, it still hits respectable download speeds of an average of 500 to 600 Mbps.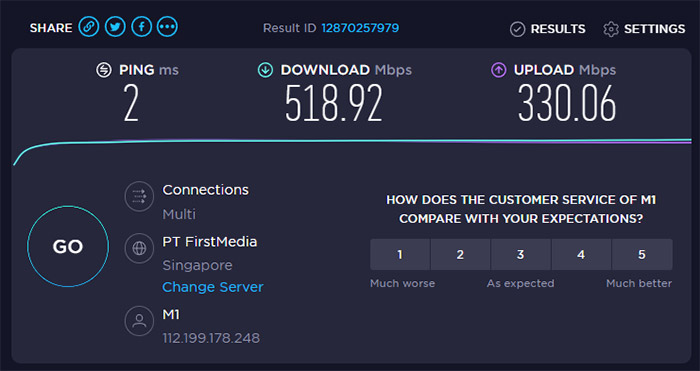 The X50 has an advertised coverage range of 6,500 sqft with all 3 mesh nodes installed, which is a massive area. In real-life use, one mesh node seems to be sufficient to cover the floor area of a 4-bedroom apartment, however with a more complicated home layout, two nodes are recommended for optimal coverage.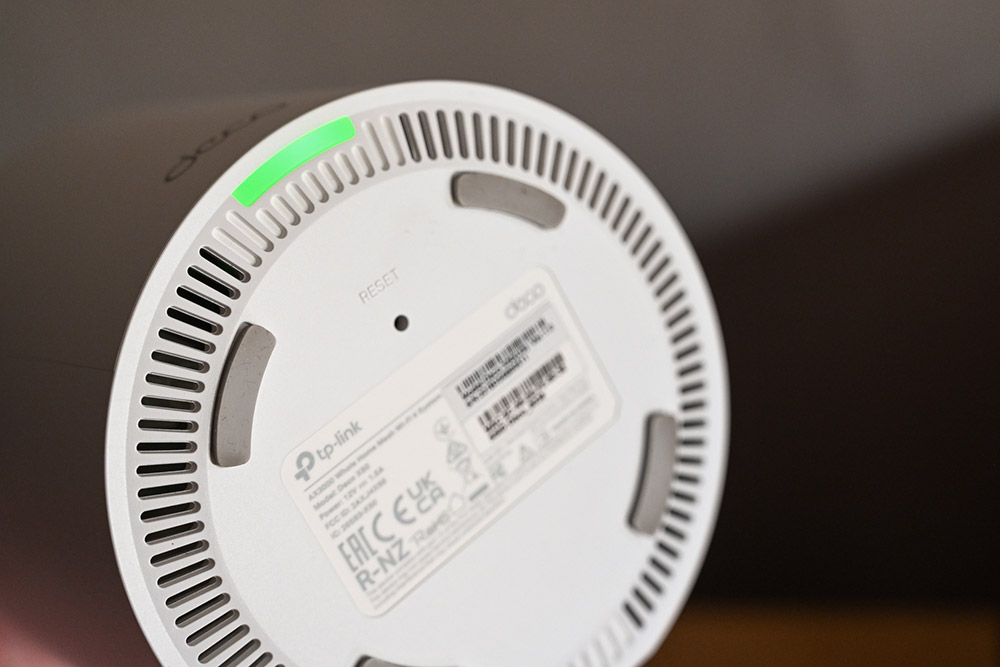 The Deco X50 is also backward compatible with all the devices in TP-Link's Deco range, so it could be added into an existing mesh wifi network if needed.
TP-Link makes some of the more affordable Wi-Fi mesh routers around. Its latest Deco X50 costs S$449 for a three-pack, which is competitively priced for a Wi-Fi 6 mesh system. It also places it slightly more affordable than the older X60 which it is replacing.
The Deco X50 is available on Amazon, Lazada and Shopee.
GEEK REVIEW SCORE
Aesthetics -

8.5/10

Build Quality -

8/10

Performance -

8/10

Value -

8/10

Geek Satisfaction -

7/10
---

Drop a Facebook comment below!