Available on: Web, App Store & Google PlayStore
Price: Free
Has your life been a mess? Has working from homemade you unproductive? We get it, life can be stressful and packed and that you don't have the time to jot everything down in your planner. Or maybe you're thinking of starting a new habit this 2022 but have been finding difficulties holding yourself accountable whether it's gymming everyday or simply drinking 8 litres of water. For all the messy folks, or people who love being organised, then you might like our Geek Culture app of the month: Notion.
Notion is a productivity app that isn't just a productivity tool – it's an incredibly flexible all-in-one solution tool that can be made into anything you want. It can be a writing repository, a task management software, a workout calendar, a database, a habit tracker, your monthly financial reports, your grocery list – and so much more.
Whilst there are plenty of productivity apps out there that can help keep you organised – Google Keep, Monday, Trello, Evernote or maybe even good old Google Docs – none of which can provide you the flexibility like Notion can. To put it simply, Notion is like a notebook.
You can write anything in a notebook – there are no restrictions on how you want to write in it, or what to write in it. Notion does just that, you can add text, videos, images and links, as easy as you would write in your notebook. Notion can even provide you with highly customisable layouts too if you need some structure or nudging towards the right direction. Layouts that are available range from budget trackers, to creating a weekly task list, or a workspace to help you organise your projects and more. It's also easy to build upon said layouts. All you have to do is click on the '+' sign (let's call it a block for easy understanding) and it suggests you different features – whether it be creating a list, highlighting a word, or creating a nested subpage.
There's a bit of a learning curve when you first start, but once you're familiar with the grooves and what the blocks and layouts can offer you, you'll be able to manipulate the app into whatever you want.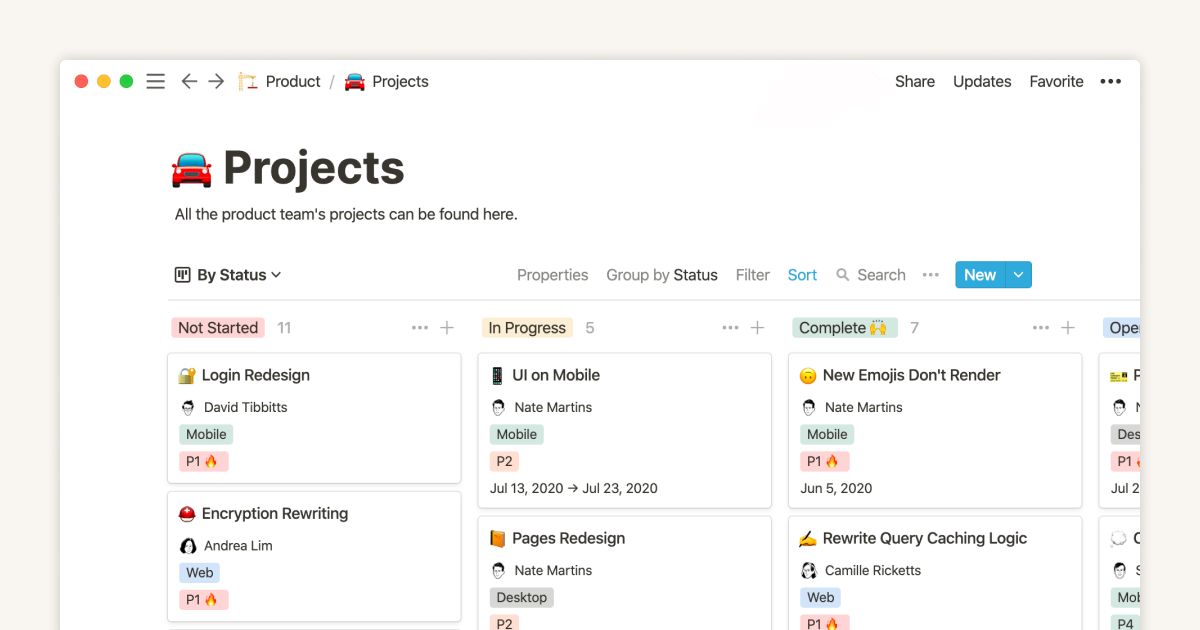 Notion also has a beautiful interface that makes it the perfect tool for task management and an online workspace. It's pretty much like a Kanban Board or a to-do list, but it focuses on details and provides you with different means and ways to lay out your tasks and data. You can make a table, a list, upload progress and images, and even create a calendar all on one page, or on separate individual pages if that's your style. If you're managing multiple projects, you can easily switch between them via the toolbar on the left of the screen.
Perhaps you want more than an app that note takes, or you've already got a set structure to managing your tasks that works just fine – then consider Notion as a space to organise your digital life. Maybe even digitalise your personal life and interests too.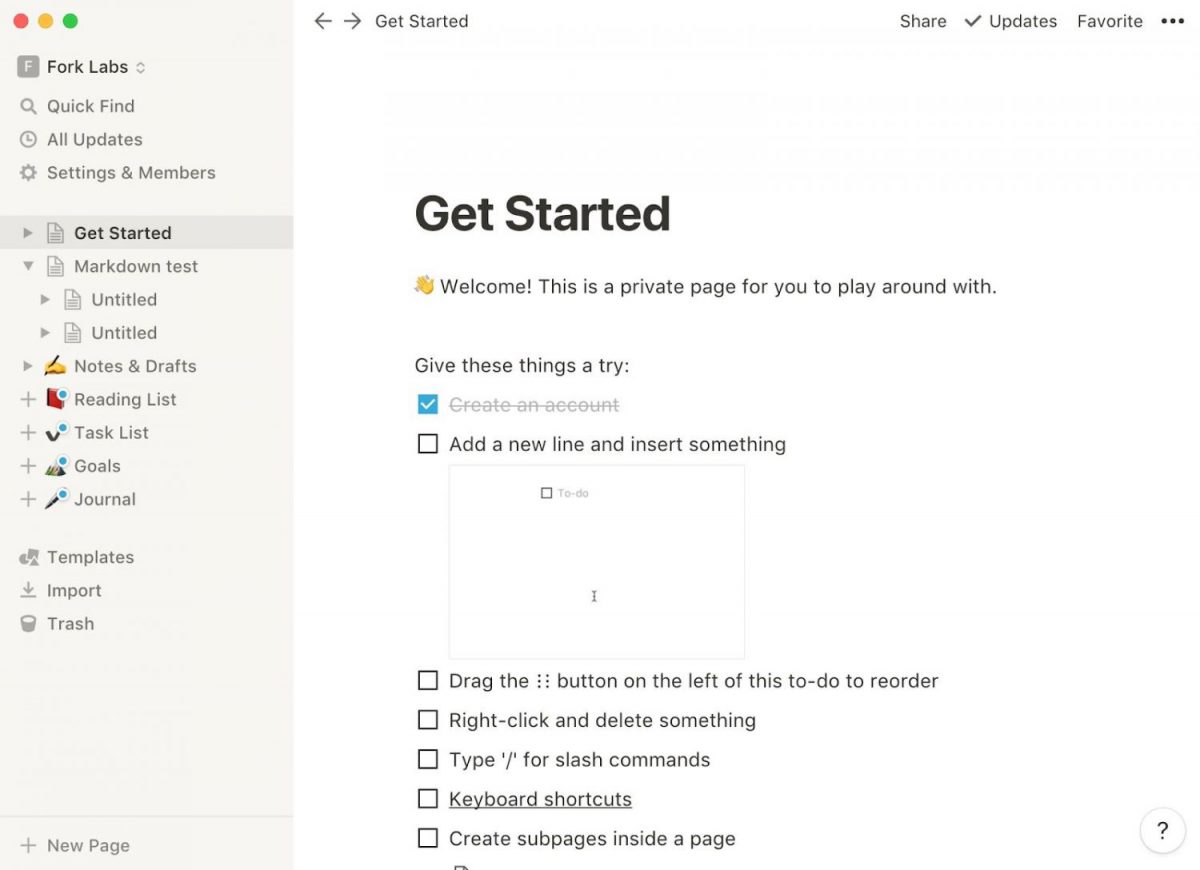 Notion can store files and notes in one place. It works as a flexible database where PDFs, images and other files can be embedded into it too. The Notion web clipper fan also saves any web pages to your space. These files can later be organised according to various 'folders' and you can easily add people to your workspace if they need to access the data too. There's also the option to publish it to the web for anyone with the link to access the database.
Lastly, there's no reason to not digitalise your personal life – especially if you're always on your devices. With the flexibility of Notion and its layout, you can easily have a one-stop platform to keep you on top of your personal interests and endeavours – whether it's a space for you to keep track of your 2022 reading list and review the books you've read, a place to help you manage all the jobs you've applied for, or even as a space for you to write in your daily reflections or takeaways from therapy.
Best part is, Notion is free for personal use. Yes, there is a premium plan you can pay for too if you'd like but the free plan is more than enough. It also doesn't have ads and doesn't push you to purchase a premium plan either. To use perks like unlimited file uploads, access version history, and a few more, one must opt for the paid plan but as mentioned, it's more than enough for the average user.
Notion is a clean and highly intuitive productivity app that one can make the most out of once you've played around with it. If you need help or inspiration, there are plenty of tutorials on YouTube to show you just how expansive Notion can be.
Even for being an all-in-one workspace, it is surprisingly clutter-free. Rearranging the blocks is the ultimate feature of Notion with its simple drag and drop and the layouts can be manipulated in multiple ways. This is an app that fans of organisation and productivity have praised highly for its accessibility, ease of use and structure. For beginners, Notion may seem daunting at first but again, there's nothing an easy tutorial on the app itself or from fellow users on YouTube can't do. Notion gives unmatched flexibility and can be accessed from anywhere be it a desktop app, web app, or mobile app.
Notion is available for free on its website, Apple AppStore and Google PlayStore.