Espionage action? Check. Beautiful locations and actors? Check. Humour? Surprising? Check! The Spy Who Dumped Me features Mila Kunis (That 70's Show, Jupiter Ascending) and Kate McKinnon (Saturday Night Live, Ghostbusters) as two best friends who surprisingly find themselves embroiled in a chaotic chase around Europe, as they try to prevent a catastrophe capable of ending the world as we know it.
Audrey (Kunis), finds herself the victim to a break-up by boyfriend Drew, played by Justin Theroux (Mulholland Drive, Inland Empire). The movie starts off with Audrey celebrating her birthday with Morgan (McKinnon), as she tries to get over her recent break-up with Drew (via text, the audacity!). What Audrey doesn't know is that Drew is actually a Central Intelligence Agency (CIA) agent, and while her birthday celebrations are happening, he's simultaneously engaged in a no-holds-barred shootout in Vilnius, Lithuania.
In a drunken whirlwind of less than 24 hours later, Audrey and Morgan find themselves attempting to burn Drew's belongings while getting involved in Drew's gunfight that has followed him home to the States. Thrust into a world completely foreign to Audrey and Morgan, the two best friends find themselves having to fulfill a commitment beyond their understanding.
The key standout star in the movie has to be Kate McKinnon's portrayal of Morgan, an aloof yet extremely loyal personality. She brings the movie to another level with her witty quips, feministic empowerment monologues and overall humorous repertoire.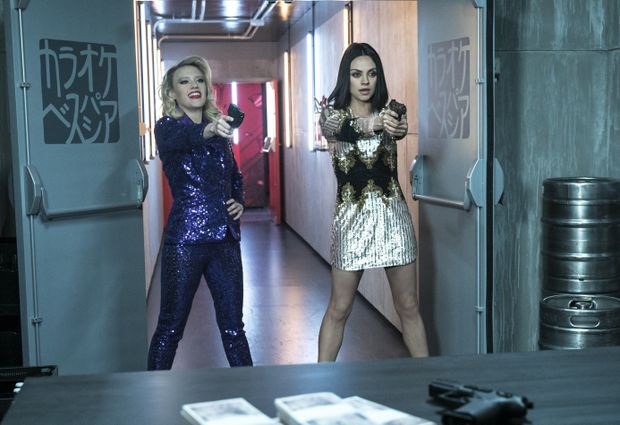 The entire setup offers amazing comic relief between Kunis and McKinnon, with their chemistry easily eclipsing any aspect of the movie. But fret not action buffs, the movie is not without it's more than ample share of action-packed sequences. From incredible gunfight scenes in Vienna that John Wick would be proud of to dealing with a deranged and disgraced Russian gymnast-turned-assassin, the pair of besties battle to stay alive as they aim to transport an important flash drive to, well, they have no idea to whom they have to transport it to as well.
While the movie presents rather predictable plot devices in terms of an espionage blockbuster, it also provides the amazing premise of Audrey and Morgan's unyielding friendship. In a spy world where trust is something unheard of, the two friends showcase their faith in another is usually hilarious, albeit sometimes gory, situations.
Going further, the flick doesn't insult the viewers' intelligence as well, with enough twists within the plot to keep you wondering until the end. K surprises popping up at almost every turn to try and stymie the pair's effort to complete their mission.
While the movie might pale in terms of action sequences when compared to blockbusters like James Bond and the Mission: Impossible series, The Spy Who Dumped Me offers viewers an alternative take on the genre, showing you what it means to be thrust into the world of secrecy and lies as a civilian, along with hilariously entertaining exchanges, cameos and the strength of girl power!
GEEK REVIEW SCORE
Summary
The formidable pairing of Mila Kunis and Kate McKinnon is a force to be reckoned with. If anything, the duo has certainly done well in translating their presence from the small screen to big screen with little difficulty.
Story -

7/10

Direction -

7/10

Characterisation -

8/10

Geek Satisfaction -

7/10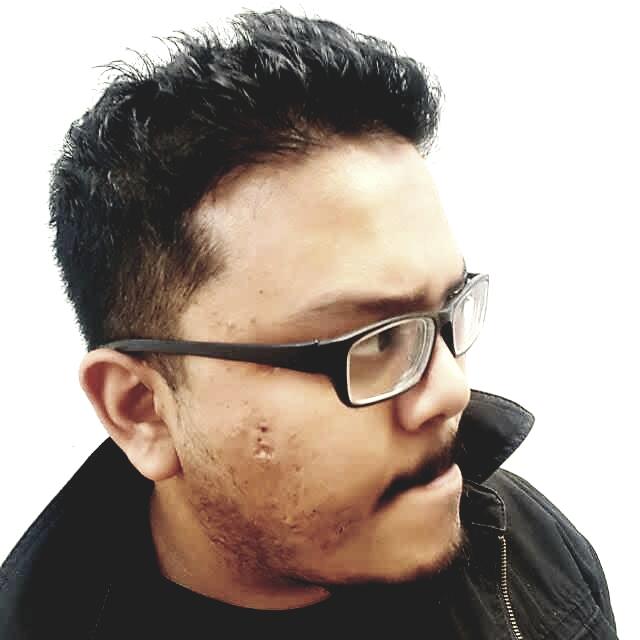 Brandon has been an avid Warcraft player since he could remember, first playing the Warcraft II game that reinvented Real-Time Strategy games. As a massive Blizzard fan, he has obviously delved into their other offerings, such as Starcraft, Diablo and Overwatch, but the true geek in him remains loyal to the lore and gameplay offered by the World of Warcraft. His other loves include movies, reading and technology, with an emphasis on the fantasy and epic genres.
---

Drop a Facebook comment below!
---