You're a mean one, Mr Grinch. The last time we saw you on the big screen in Ron Howard's How The Grinch Stole Christmas (2000), you were portrayed by Jim Carrey with an amazing amount of creepiness. The comedian sent uncomfortable shivers down our spines with an almost unrecognisable getup that earned the movie a Best Makeup Oscar at the 73rd Academy Awards.
It seemed almost too much for a Christmas movie, when we later learned that the make-up artist checked into therapy while working on the film.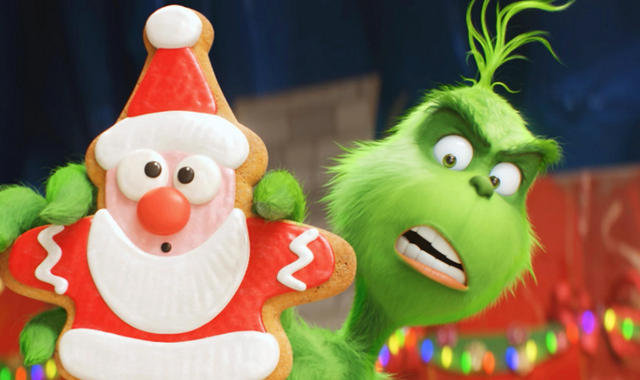 In this third big screen adaptation of the seminal 1957 Dr. Seuss book, How the Grinch Stole Christmas!, we were hoping to see more of the funnily cranky side of you. After all, you are now voiced by the charming Benedict Cumberbatch, who is also known for his dry British humour.
However, it seems like this animated production helmed by Scott Mosier and Yarrow Cheney is targeting the lowest common denominator – kids.
You are still the protagonist of the story, and you don't like the citizens of Whoville, who happen to be your neighbours staying in a town situated at the foot of the miserable mountain you call home. Together with your rather adorable dog, you come up with gadgets that allow you to live in isolation. With Christmas round the corner, you aren't pleased to hear that it will be three times more festive than before. You then plan to steal all the gifts with your grumpy and inventive mind. Yup, you are indeed a mean one, Mr Grinch.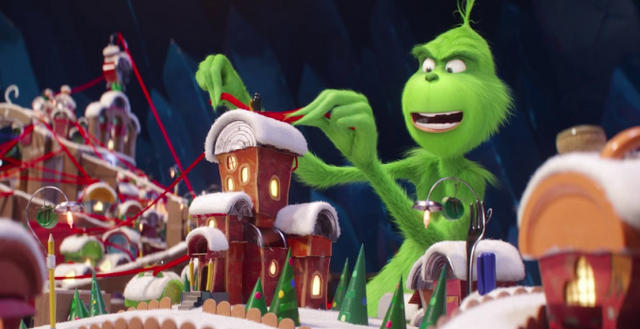 Since your latest outing is produced by the folks who gave the world those annoyingly cute Minions, we should have known better than to expect a sharp and edgy commentary about the unabashed commercialism behind Christmas, or anything even remotely close. Those colourful presents, unhealthy candies and wasteful feasts – surely you won't approve of them?
In the 86-minute movie, we see you grouching and sulking, while lamenting about the festive joy that is approaching Whoville. Your inventions are an eye-opener, but they don't really bring much destruction to the townsfolk. They may shed a tear or two, but that's about it.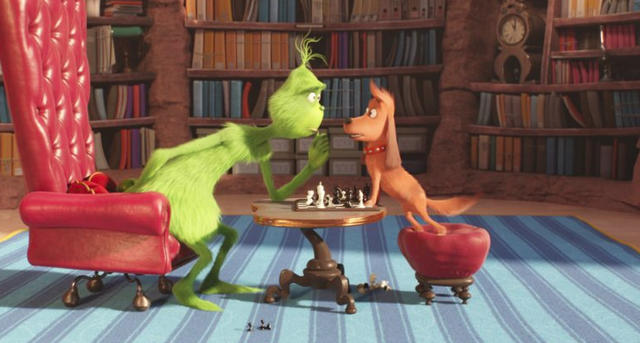 But we understand why this movie is so low on the meanness level. Howard's live action treatment of the story might have been a commercial hit that made more than $345 million worldwide (it was the sixth-highest grossing film of 2000 and the second highest-grossing holiday film of all time), but the critics had some issues with its eerie weirdness. So there's every reason to make a jolly, bright and cute movie about a grinch, to cater to the entire family.
Not that this is a bad thing though, because the young ones will truly enjoy the wholesome flick. The Whos are colourfully animated, the snowy landscapes make you want to go on a winter holiday and the jokes are chuckle-worthy. Heck, even you are cute enough to make kids want to own a plush toy to cuddle to sleep!
This is one safe family outing that will bring joy to everyone. Adults can be still be charmed by Cumberbatch's lovely voice and kids can be entertained by the cutesy antics.
GEEK REVIEW SCORE
Summary
Maybe you're not so mean after all, Mr Grinch.
Story -

7/10

Direction -

6.5/10

Characterisation -

6.5/10

Geek Satisfaction -

6.5/10