No matter what some people say, having to eat healthily can sound like an absolute chore. The word vegetable usually conjures up images of bland salads that one will douse in sauces, just to give it more flavour.
That's where The Garden Club comes in. A rooftop restaurant that operates on the belief that conscious and healthy eating should not be an occasional affair, but an everyday one, The Rooftop Garden has options from meat, to plant-based alternatives, and vegetables, all to paint a menu that is both colourful and healthy. 
Here are some of the more interesting menu options.
---
Cauliflower Bouquet Roast (S$10)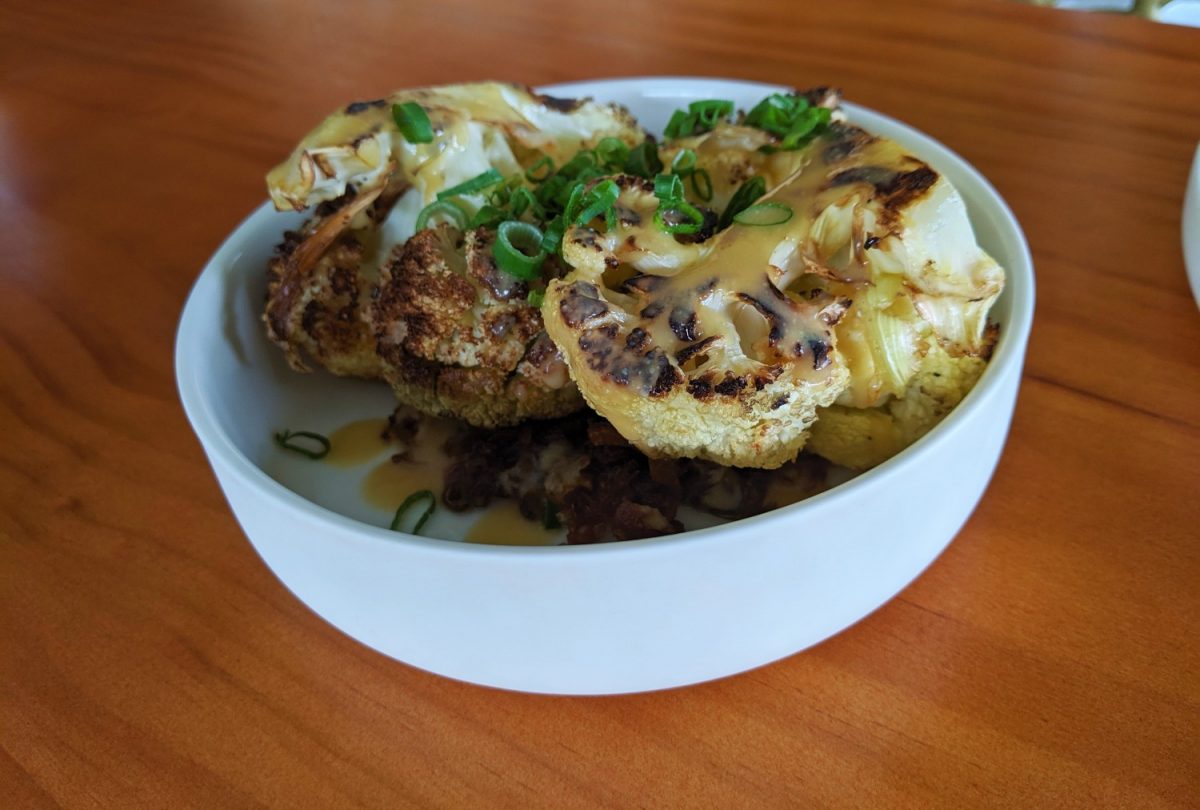 Cauliflower is the new kale, which was the new couscous, which was the… you get the picture. The Cauliflower Bouquet Rose is basically a whole roasted cauliflower seasoned with The Garden Club's special Garlic Miso sauce and topped with diced confit leek. We have to say that cauliflower was extremely well seasoned, and had a nice balance between tasting sweet and savoury, with the slight char on the cauliflower helping to accentuate the sweetness of both the sauce and the cauliflower. 
Simple, effective, and full of flavour – we highly recommend this as an appetiser to start your meal off!
Garden Ragu Fettucine (S$15)
The Garden Ragu Fettucine is great for vegetarians as instead of actual meat, The Garden Club has developed a house-made Beyond Meat ragu sauce. Personally, it might be because we were aware that it is not actual meat that we were eating, which was why we could tell that we were eating a plant-based meat alternative. But for vegetarians, the ragu sauce should be right up their alley.
Eggplant Pesto Grill (S$12)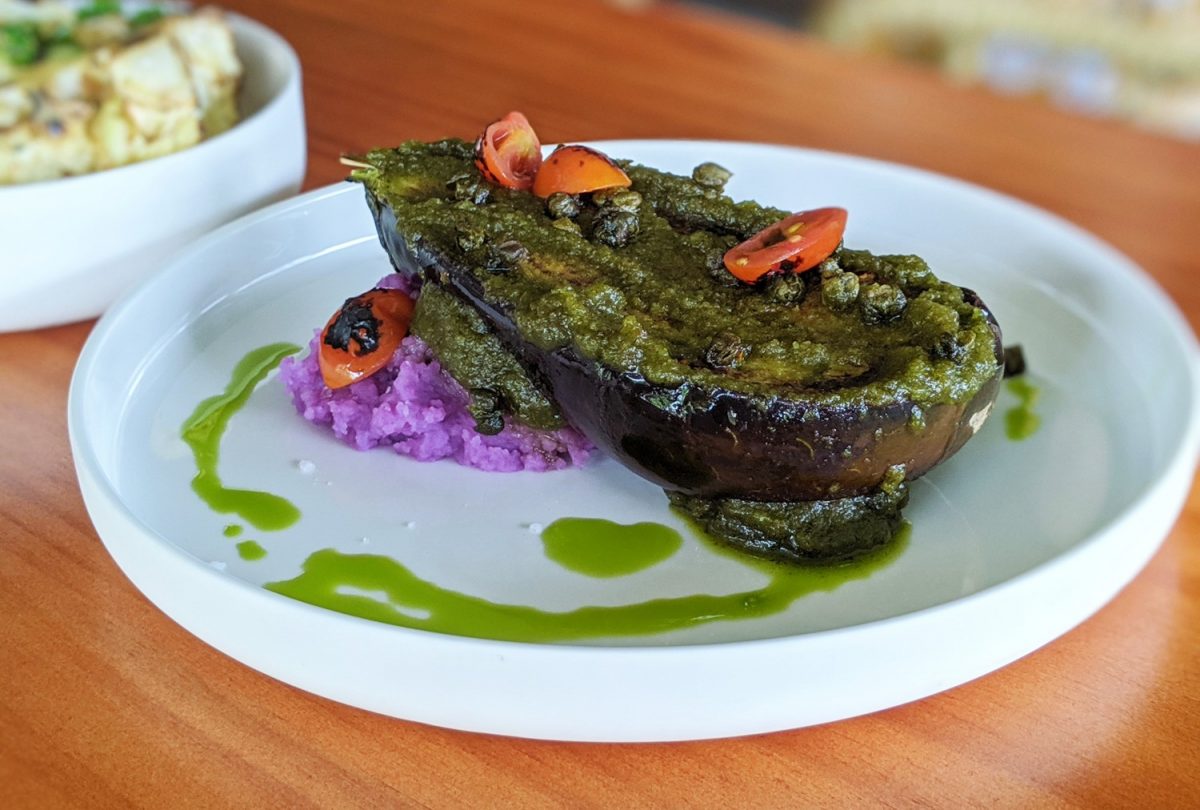 This dish features a whole grilled eggplant topped with house special pesto, fried capers, confit cherry tomatoes and Japanese purple sweet potato mash. The grilled eggplants are well-cooked, tender and soft, and goes well with the house special pesto that has been drizzled on top of it, as well as the mashed potato. It is worth noting as well that the pesto is made from ingredients harvested from the restaurant's very own garden, so you know for sure that it is 100 per cent fresh. Pesto outside of pasta seems weird but this is a great match.
Grilled Barramundi (S$20)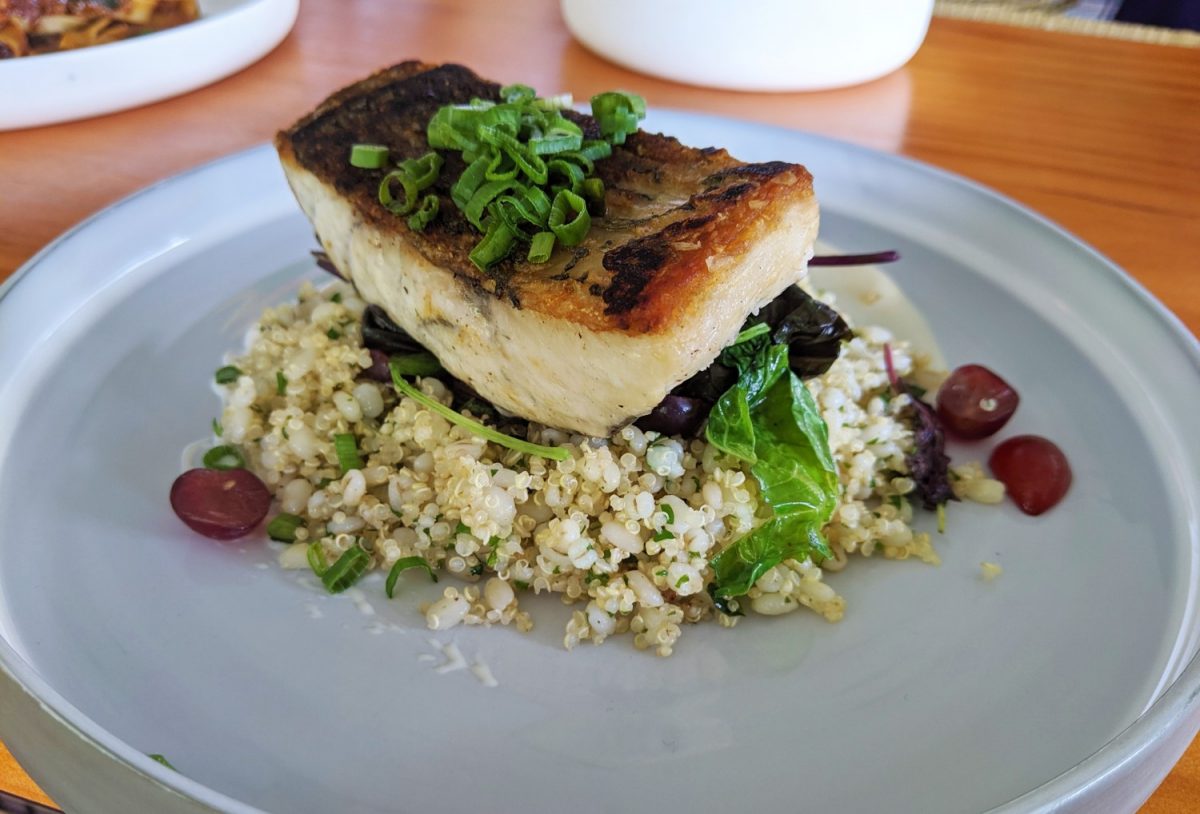 The Grilled Barramundi comes served with tabbouleh, which is a mix of quinoa and barley, making it a nice healthy substitute for the usual white rice. The Barramundi is also neatly grilled, with its crispy skin providing a nice crunchy texture in your mouth. Aside from its taste, we also really like how it was presented, with a diner beside us commenting that the dish looks like it'll fit right in with fine dining. The Grilled Barramundi is easily our favourite dish from the media tasting and we found ourselves wanting to go back for more. 
Apple Rosette Tart (S$8)
Diners who are all about the aesthetics of their dessert will definitely want to try out the Apple Rosette Tart, which as its name suggests has slices of apples rolled up to resemble roses, and baked with apple gel and a homemade cookie shell. We tasted notes of cinnamon, and it provided a nice balance against the apple gel, preventing the dessert from becoming a little too sweet. The Apple Rosette Tart will definitely be a great way to end of your meal. 
Coconut Chocolate Tart (S$6)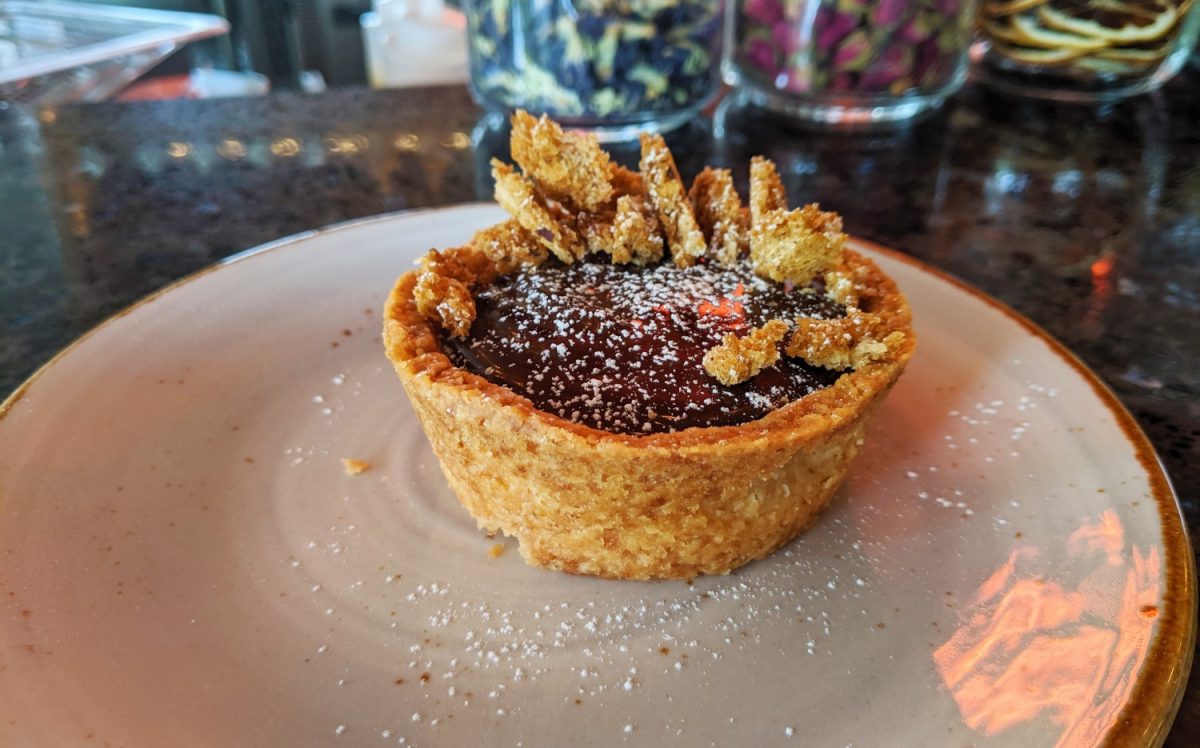 Those who want to end their meal with a sweet note can try out the Coconut Chocolate Tart, which features a crumbly cookie shell filled with rich, decadent chocolate and dehydrated coconut flakes. The chocolate melts right in your mouth and will leave you wanting to go back for more. 
---
For those who wish to visit The Garden Club, it is located on the fifth floor of OUE Downtown Gallery, and is only open from Monday to Friday, from 9am to 12 midnight.