With an oversaturated keyboard market, there's certainly no shortage of models and types available for different users. The challenge, then, is for brands to find their own identity and selling point(s), with homegrown company Tempest set on offering attractively-priced premium quality to Singaporeans.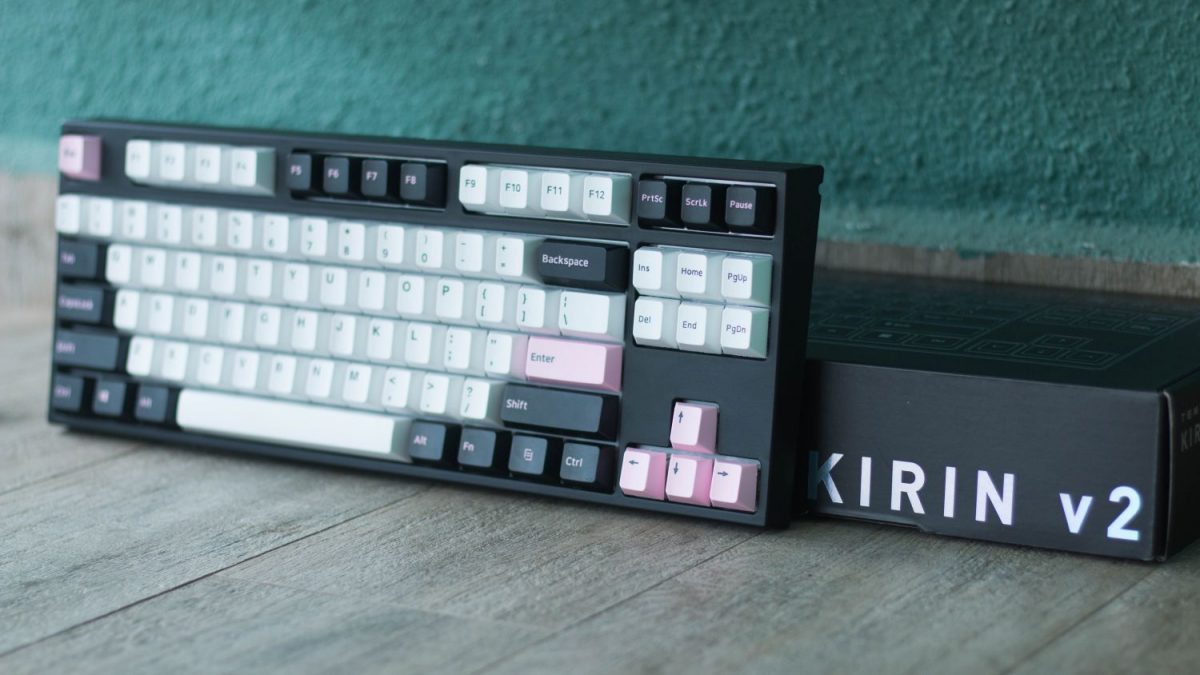 Its very first product, the Tempest Kirin Mechanical Keyboard, more than impressed with a S$149 price tag, and its successor, the Tempest Kirin V2, continues to up the ante – not just in terms of performance, but also price-wise as well. Quality comes at a price, right?
At a starting price of S$229, the latest member of the family isn't what one would exactly call affordable, especially with a wide selection of similarly-priced mechanical keyboards out there that puts up an equal or better performance. For what it's worth, though, the upgraded Kirin ships with several handy improvements, giving it a decent edge over its predecessor.
The most notable feature of the product is a hot-swappable printed circuit board (PCB) that allows users to swap key switches. Courtesy of this new addition, the Kirin V2 now offers compatibility with both plate and PCB switches, which adds a welcome touch of versatility. Instead of the standard Cherry MX picks found in the original, the keyboard will carry Gateron Yellow (version tested), Kailh Box White, and NovelKeys Box Royal key switches, with each designed to be linear, clicky, and tactile respectively. Using the Cherry MX family as a means of comparison sees the first corresponding to MX Red, the second to MX Blue, and the last to MX Brown. Expect some differences in touch experience, of course.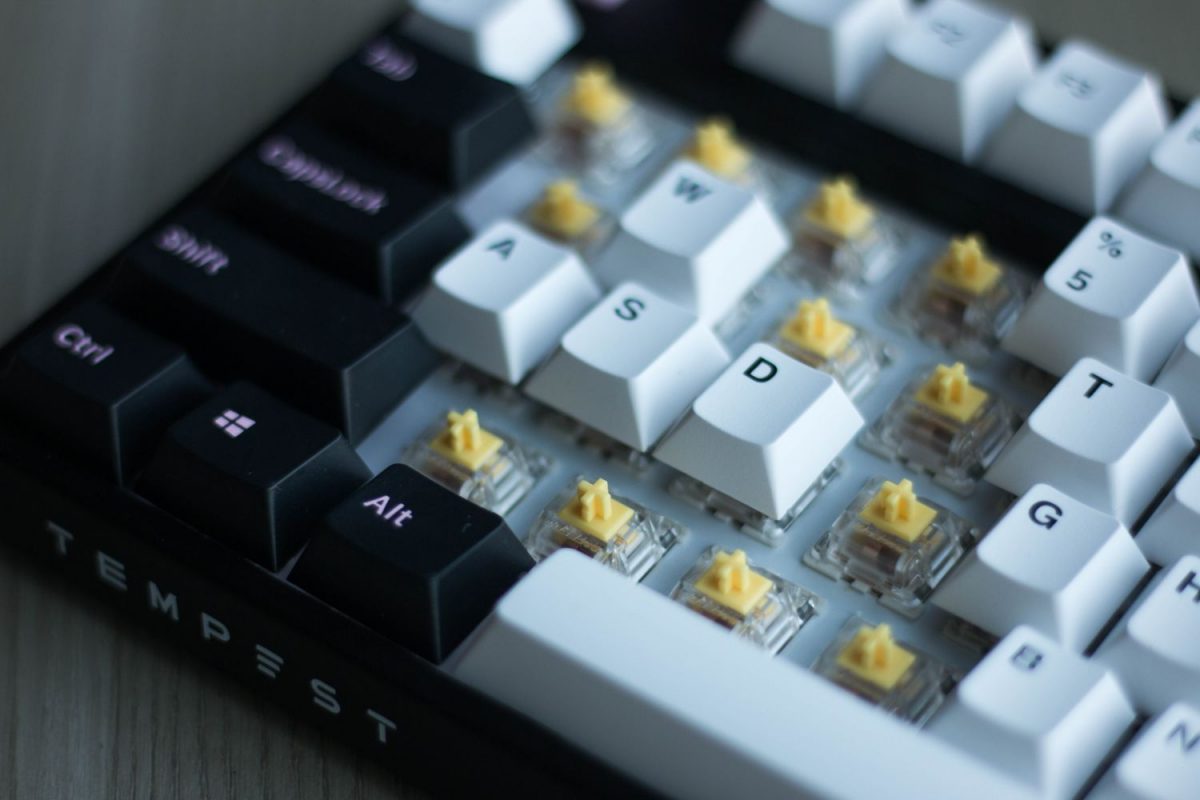 Depending on one's preferences, the switch (pun not intended) to a non-Cherry MX build will take anywhere between a few hours to days to adjust. In this case, Gateron Yellows are notably springy and smooth, with none of the scratchiness that follows Cherry Reds. They are also lighter and require less actuation force, but ultimately don't differ much from the latter, offering a pleasant typing and gaming experience. If all three default switches aren't your cup of tea, there's always the option to swap back to the Cherry MX lifestyle – another perk of the PCB upgrade.

Accompanying the PCB installation is the enhanced key feel brought on by lubricated Cherry stabilisers. A step-up from the original's OEM stabiliser, they give more solid and stable support with no wobble to boot. The all-too-familiar clack of the keyboard has also been reduced, resulting in quieter, muffled thumps.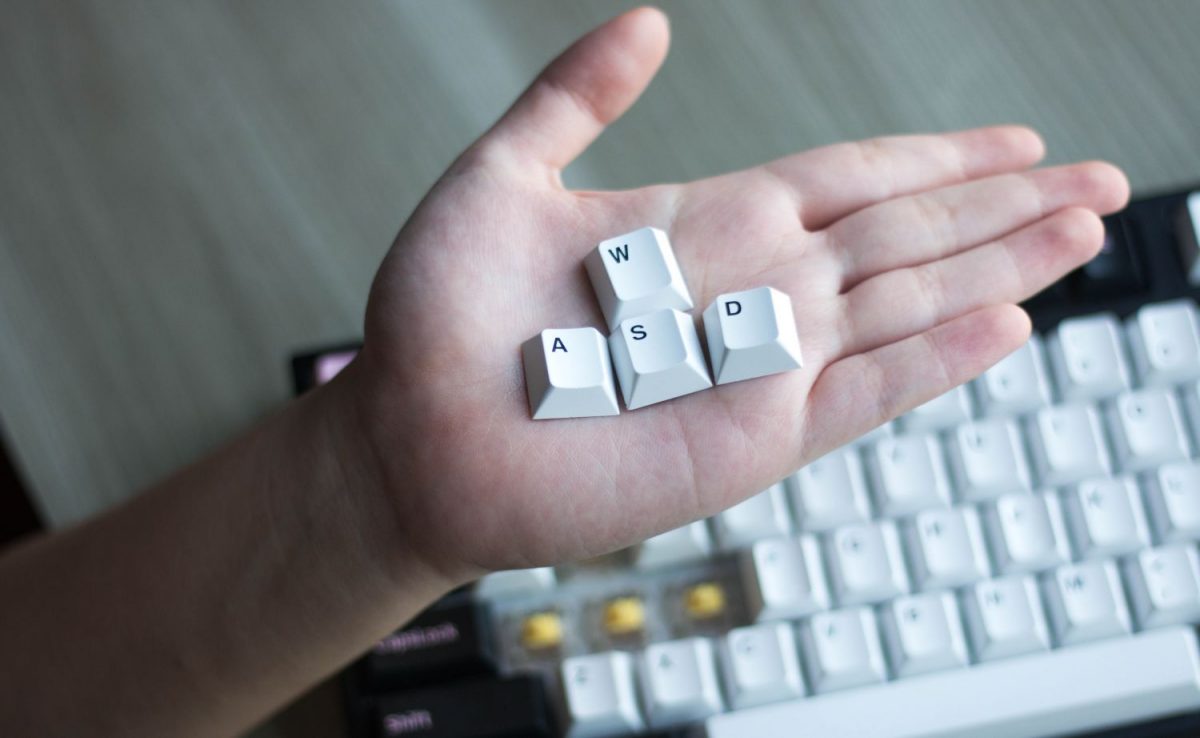 The keycaps, while remaining largely the same as the original, have been upgraded to a higher quality. Like before, they are made out of doubleshot PBT material, which is the hardier, more wear-resistant cousin of the usual ABS pick. What's different this time is the change in texture and backlight settings – the first-generation keycaps feel rough and grainy to the touch, and can be extremely susceptible to backlight bleed. In contrast, the keys on the Kirin V2 are smooth, with their thicker build preventing any light from seeping through.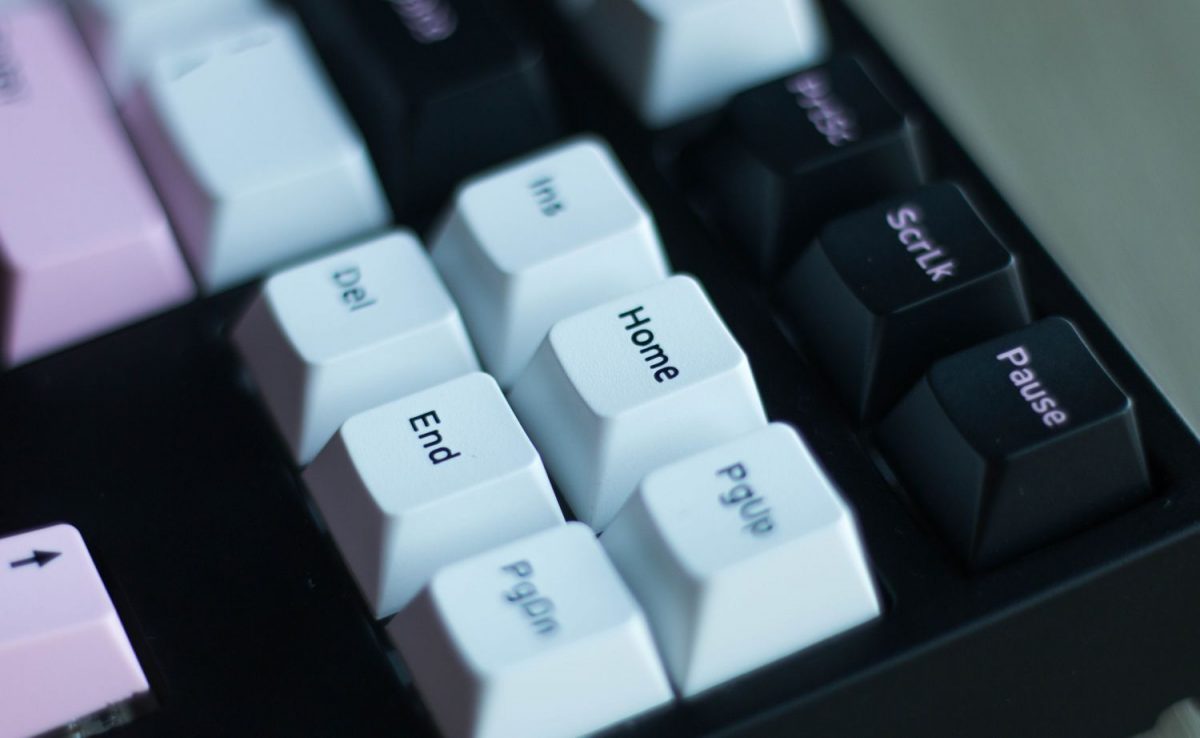 An issue encountered with the previous Kirin does persist here, however. Despite the improved quality of the legends, some inconsistencies in the lettering were still spotted. For instance, the 'N' key sports thinner strokes, while the 'Home' legend has 'o' and 'e' in a thicker print. The discrepancy is more of an observation than a true inconvenience, though, and won't get in the way of functionality.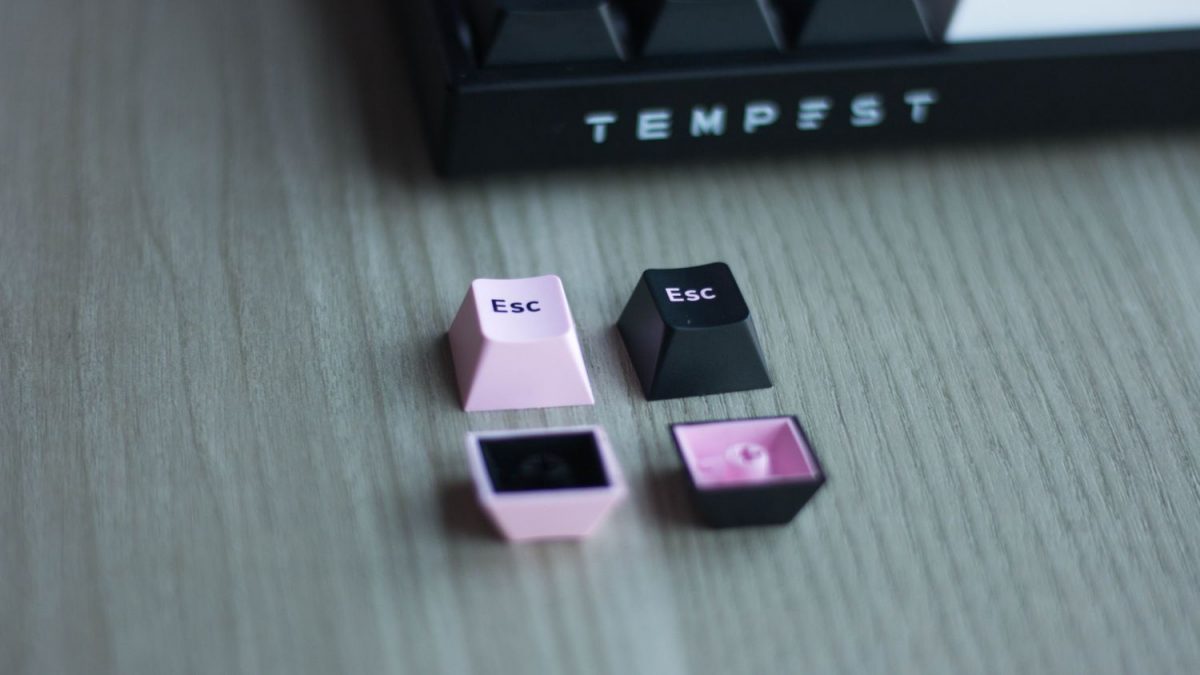 Where its predecessor offered users two colour options, the Monarch and Crayon, the Kirin v2 sticks to one striking aesthetic scheme. Ushering in hues of pink, black, and white, the keyboard exudes a vibrant, distinct personality that sets it apart from the other black- and white-coated builds on the market.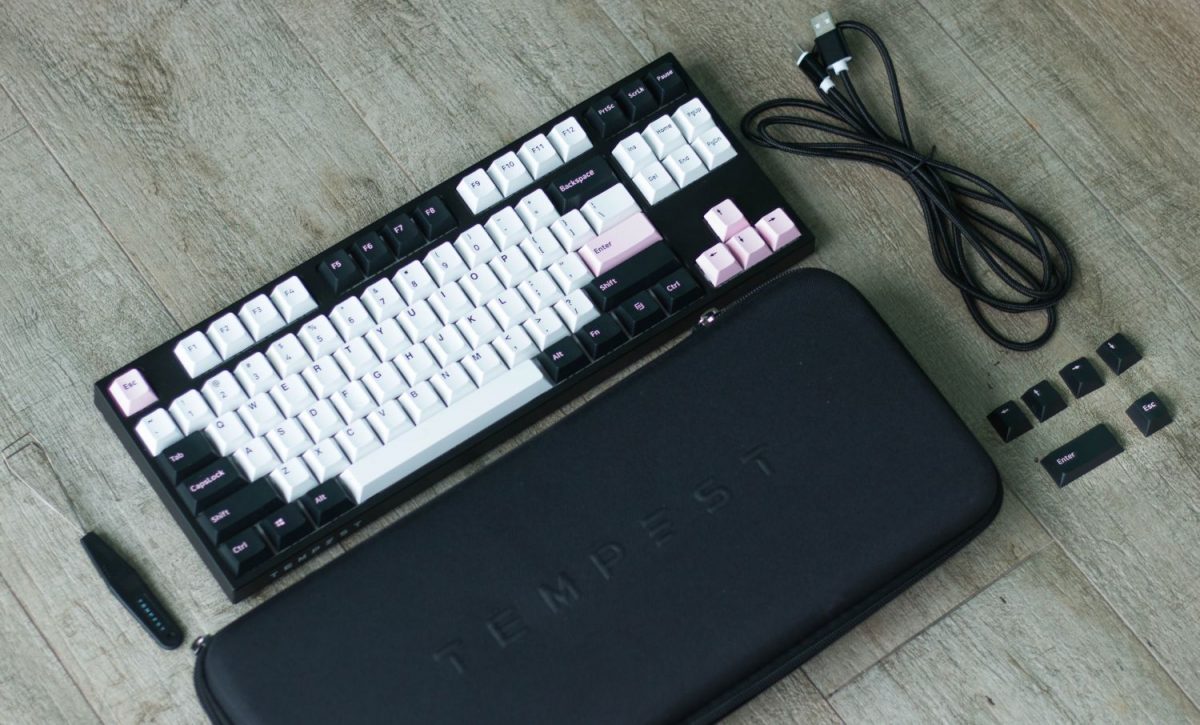 A handful of design cues from the original have been carried over, such as a USB-C charging port, a polished plastic chassis, and a slightly-angled profile for greater typing comfort. New additions to that list now include a routing channel with left, right, and centre exits, and an additional alloy backplate that brings to the table a slight increase in heft. Fortunately for users, the team has packed in a complimentary hard-carrying case, which makes it more convenient to store any accompanying peripheral or lug the product around.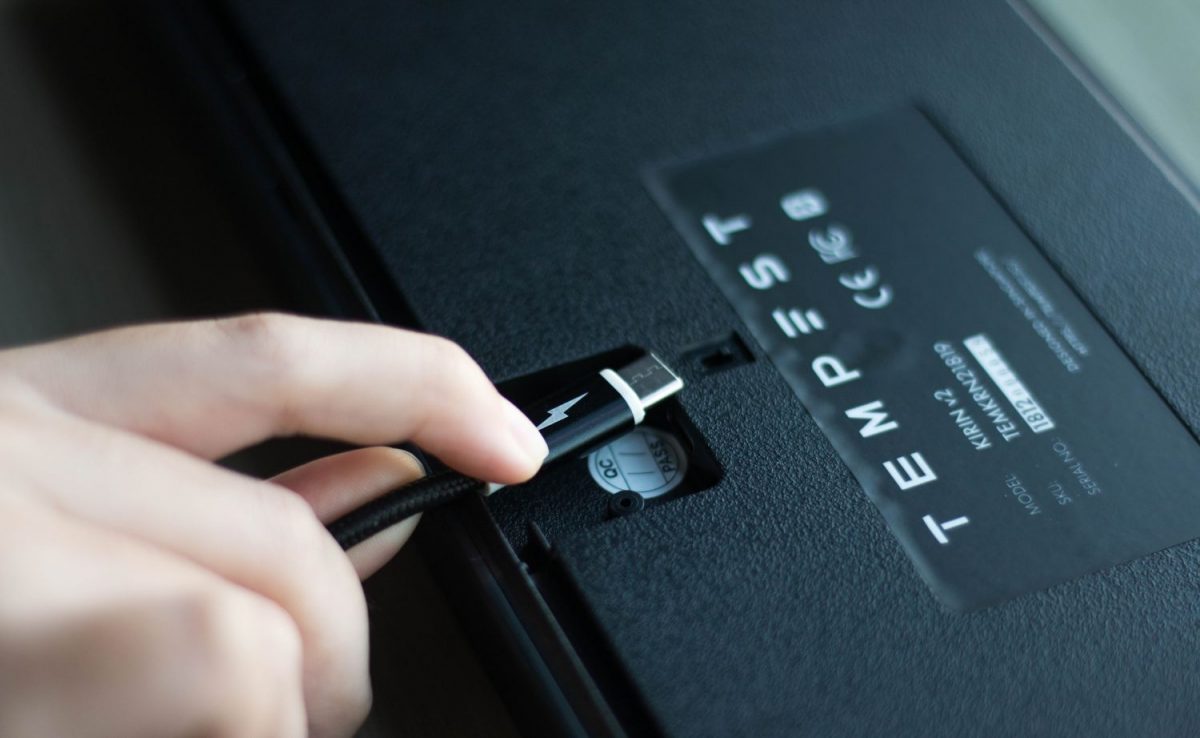 Tempest's newest TKL build welcomes a suite of technological improvements as well. Bluetooth support has been upgraded to Bluetooth 5.1 from Bluetooth 3.0, with pairing extended up to three devices at any one time. Battery life is bumped up from 1,850mAh to 2,700mAh, allowing for 17 to 108 hours of use depending on lighting effects. A total of 19 presets, including common ones like ripple and sine wave, are programmed into the keyboard, but the customisation options are rather limited: game-specific colour profiles, per-key customisation, and personalised themes are all missing from the line-up.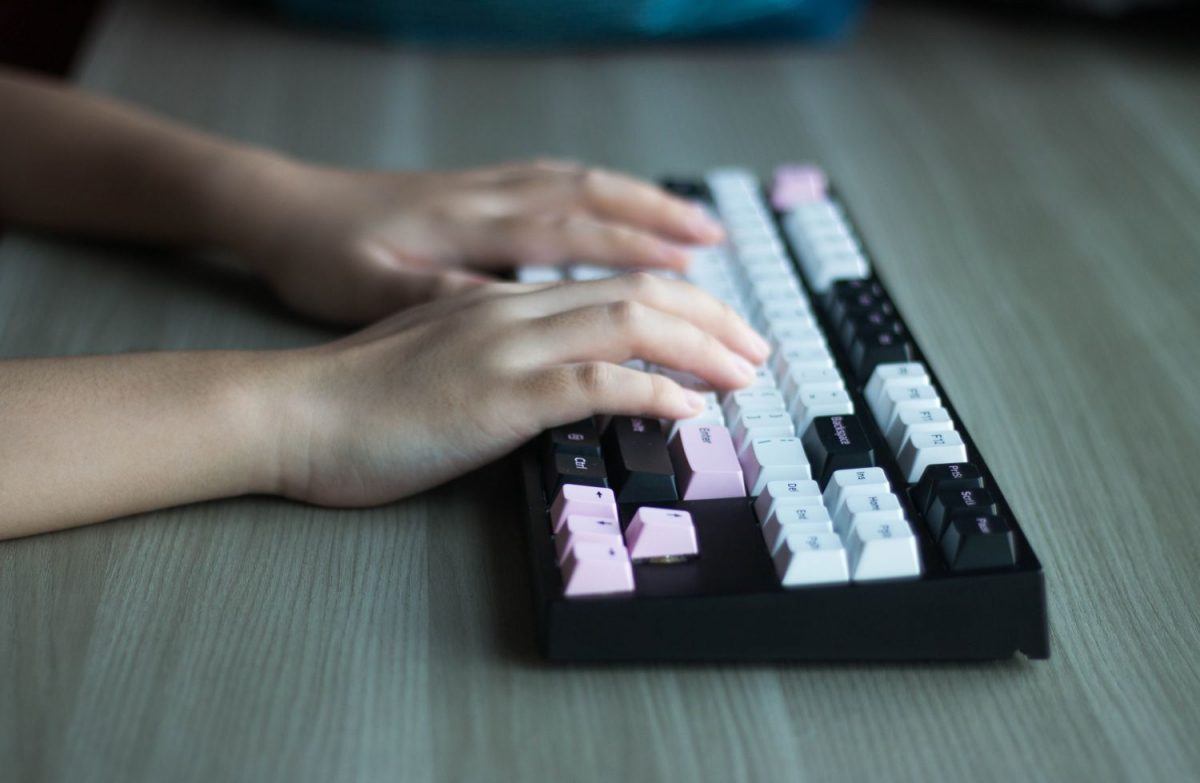 When put to the test, the Kirin V2 experienced no drop or lag in Bluetooth connectivity, and performed equally well in both wired and wireless mode. The set-up process remains as simple and efficient as the first time – switch to Bluetooth mode (Fn+P), save the preset (Fn+Q, Fn+W or Fn+E), and hold the 'Fn' and 'P' keys for three seconds to pair the device. There's also the convenient option to swap between the Windows (Fn+A) and Mac layout (Fn+S), which certainly helps to make things easier for both camps.
With the lack of dedicated software and battery indicator, it's difficult to give an accurate estimation of battery performance There's very little to worry about, however, as the keyboard is able to power through eight-hour sessions for one and a half week or so with normal settings. Turn down the brightness, and it should be able to last another three to four days.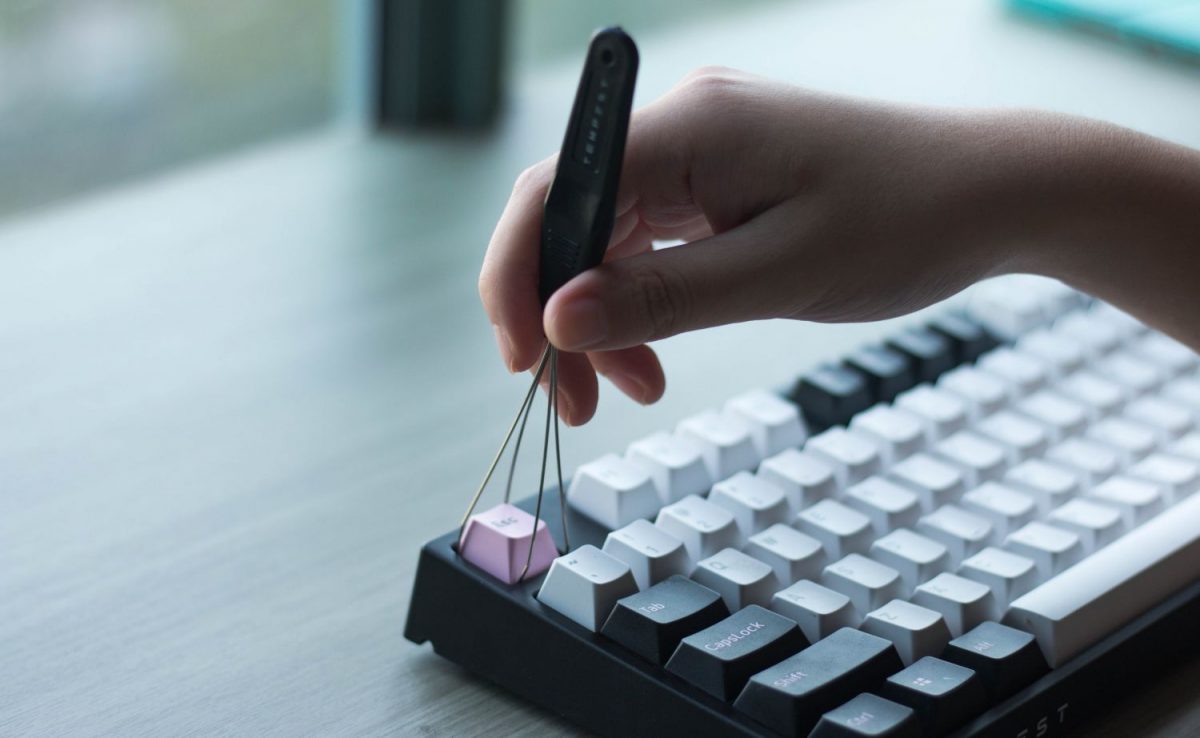 It's a little disappointing to see the Kirin v2 being shipped without a battery level indicator just like its predecessor, especially in light of its increased price. While it does go into power-saving mode after five minutes of inactivity and turns the 'Fn' key red when running on less than 10 percent battery, having an actual gauge with statistical labels would be really nice. Having your keyboard die in the middle of heated sessions in Overwatch and Valorant is an extremely stressful and panic-inducing affair, so the less frequent the occurrence, the better. The RGB effect isn't exactly helping, either, with the colourful illumination easily drowning out the warning hues of red.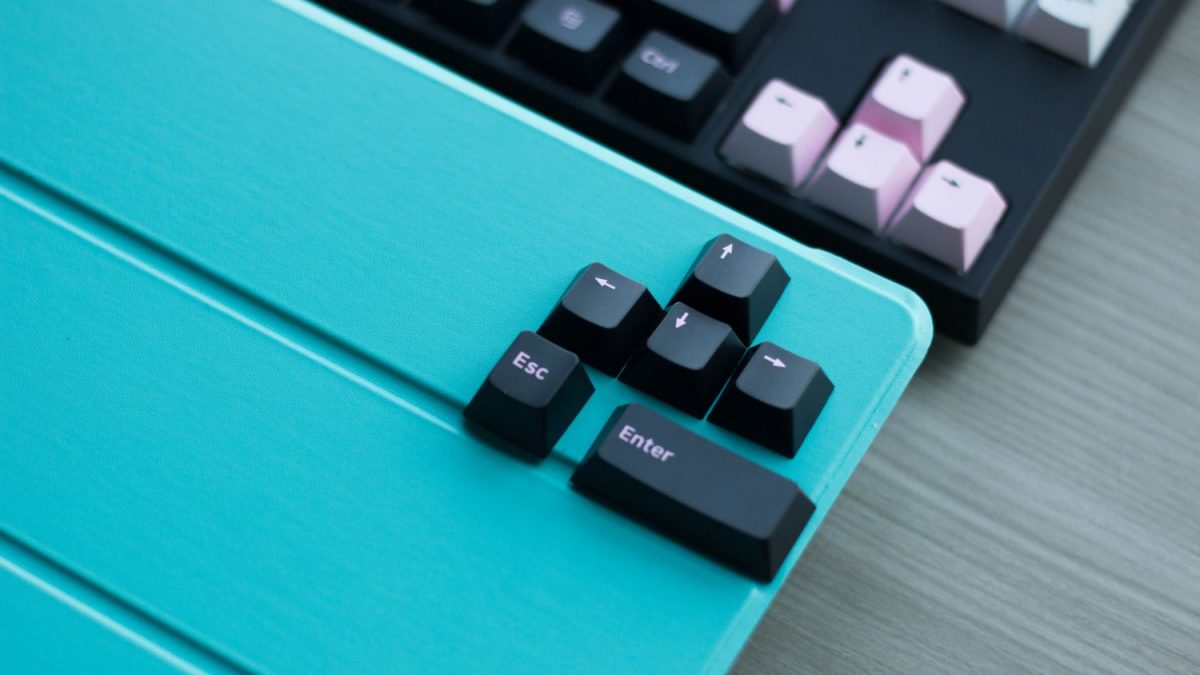 There's little doubt that the Kirin v2 Mechanical Keyboard has made everything that was good about the original even better. The hot-swappable key switches, doubleshot PBT keycaps, and improved technology are all welcome features that help to justify the leap in pricing, with users being able to enjoy great performance and the increased touch of convenience. But this upgraded package also means there's no shortage of similarly-priced competitors on the market, which dulls the appeal of a brand that has built and prides itself on offering high-quality products at an affordable price.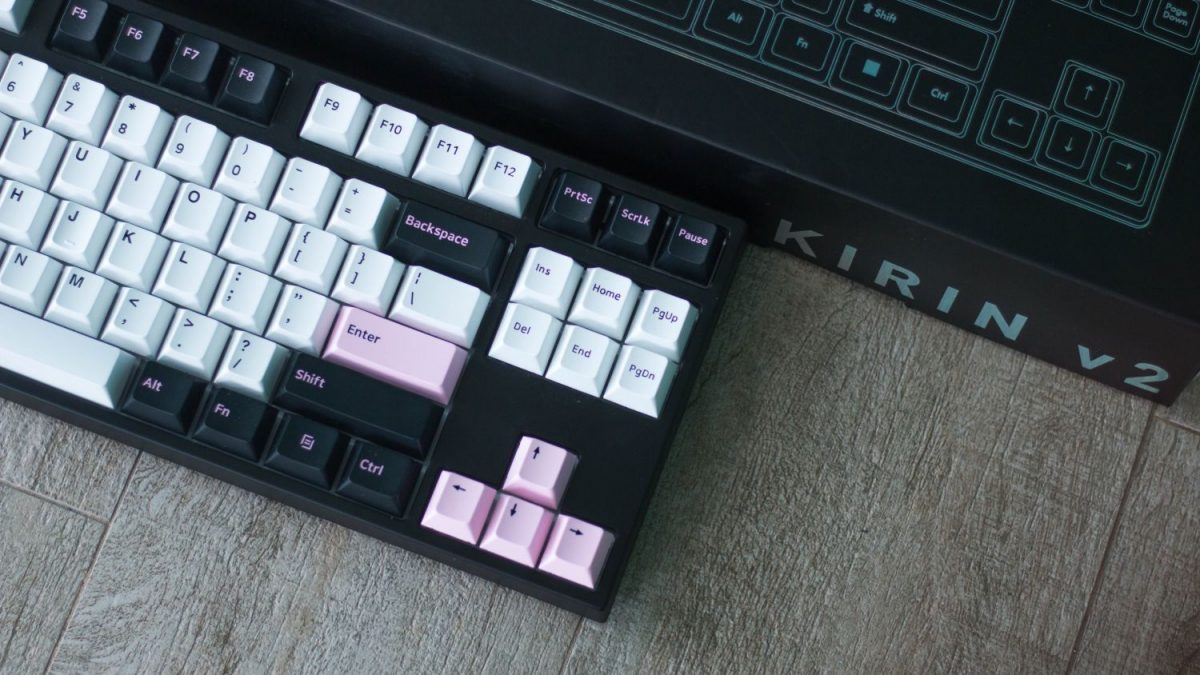 Still, the keyboard is a good investment for those who don't mind forking over the extra bucks. With plenty of functionality to look forward to and very little to complain about, it will make for a desirable addition to workspaces and home – more so for the discerning enthusiasts who know that hot-swappable key switches and wireless don't often go hand-in-hand.
GEEK REVIEW SCORE
Summary
A successful follow-up to the original Kirin, the Kirin v2 is an improved culmination of familiarity, convenience, performance, and user gratification, with the trade-off being a big jump in price.
Aesthetics -

8.5/10

Build Quality -

8/10

Performance -

8.5/10

Value -

7.5/10

Geek Satisfaction -

8.5/10