Cable boxes are going the way of the dinosaurs. With services like Netflix, Hooq, YouTube, and other on-demand streaming services available on phones, tablets and computers, users can now just pick and choose whatever they want to watch at the tip of their fingers, instead of having to surf endlessly through hundreds of channels.
So what's a cable company to do to keep up with the market? In order to keep up with advances in technology as well as to follow the market, StarHub recently released a new version of the cable box, known as the StarHub Go Streaming Box.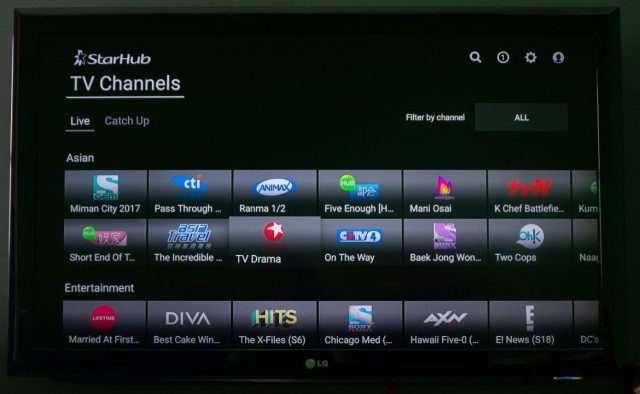 In a nutshell, the Streaming Box works almost like a cable box. Plug the box into your TV, plug an ethernet cable instead of a coaxial cable, power the whole thing on and you've got television service! The StarHub Go Streaming Box is a dressed up Android TV box, and the short version is that the StarHub Go Streaming Box comes with a subscription to live channels and a few on-demand services.
Inside the package of the StarHub Go Streaming Box, there are the Streaming Box itself, a Bluetooth remote control, an HDMI cable, an ethernet cable, a power adapter, and a quick starter guide. The box is made of a sturdy black plastic material. It measures 125.5mm x 125.55mm x 25.25mm, making it small and slim enough to fit almost anywhere.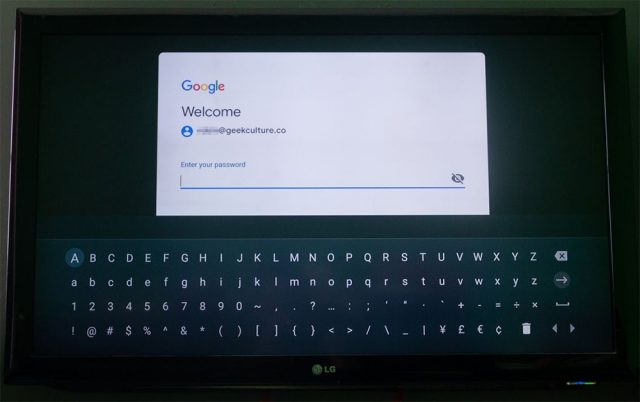 The box was pretty easy to set up, since it is pretty much plug-and-play, that is, until we needed to log in. Do you know how difficult it is to type using the remote that comes with the box? It's not an issue unique to StarHub, as most of these entertainment boxes are using software designed for a touch interface, but forced to work with a traditional controller. Every single character needs to be picked out one by one using the arrows on the remote, so I hope your password isn't super long and complicated!
That said, not everything can be easily explained as an industry norm/standard, thereby forcing consumers to accept it. When we went in to try and watch an on-demand series, each episode has the exact same thumbnail from the series. And if the title is too long, we had to wait for the title to scroll by slowly, until we could read it fully. By comparison, episode listings on Netflix use a different thumbnail, making each episode easily distinguishable from the one before and after.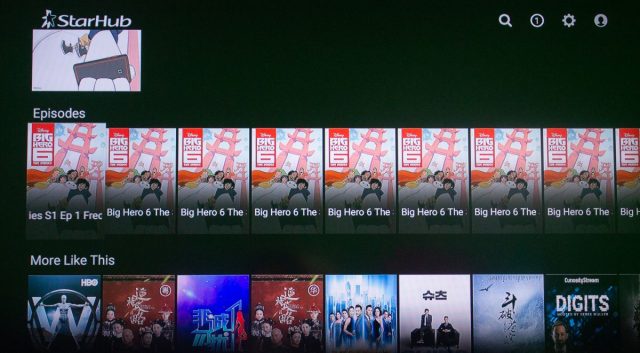 Speaking of Netflix, the app is mysteriously absent from the Play Store. Other on-demand services like Hooq, Twitch, and Crunchyroll are available. Netflix is very picky about what device can play their content in full HD or 4k. As of now, StarHub is still working to get the proper certification to allow Netflix to play on their streaming box. Once all that is settled, users can Netflix and chill at their own leisure.
Other than that, there are plenty of options available, depending on which StarHub packages have been purchased. Prices range from $4.90 per month for the Go Disney package to $19.90 per month for the HBO Go package, and there are even some old shows not available to stream on other services. For instance, the Go Disney package has old shows like The Replacements cartoon series that last aired in 2009, or the HBO Go package that has Sex and the City, last aired in 2004. It's not just old shows on offer, the packages also provide access to newer titles, like HBO's The Handmaid's Tale or Marvel's Guardians of the Galaxy series.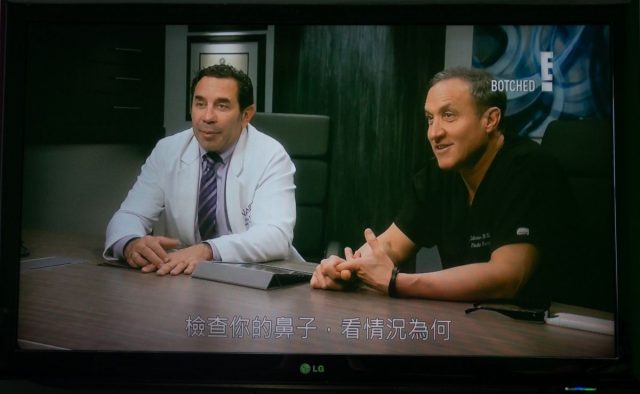 A little detail that might not matter too much to some is the lack of Closed Caption on any of the shows or movies we tried to watch. Some shows have Chinese or English subtitles burned into the video itself, but we weren't able to find any that had any Closed Caption as an option in any languages. It's a shame that people who are hard of hearing or have trouble understanding the language of the show won't be able to enjoy the shows as much as they could have.
The Streaming Box has a lot of other features that other Android TV boxes may have as well. A lot of apps are available to download onto the box from the Play Store as long as the app is compatible. The box also has Chromecast built into it, making it easy to stream YouTube videos from a mobile device to the television.
The StarHub Go Streaming Box is a little clunky and difficult to use, but still manageable. There are a lot of viewing options available with many series and films from all over the world, but of course, this is dependant on the packages purchased. The biggest selling point of this box is the availability to stream live channels right to your TV. If watching certain things live is a necessity, like sports, then definitely get the StarHub Go Streaming Box along with the appropriate packages.
If not, then another Android TV box might be the better option.
Here are the packages offered by StarHub:
| Package | Price per month | What you get |
| --- | --- | --- |
| Go Family | S$14.90 | 50 live TV and catch up channels |
| Go Select | S$9.90 | Access to thousands of TV shows including Korean and Chinese titles |
| Go Sports | S$9.90 | Live stream of the biggest sporting events from La Liga, 2-18 Ryder Cup to WWE Raw Smackdown |
| Catchplay Unlimited | S$12.90 | Hundreds of on-demand movies |
| Go Disney | S$4.90 | Brand new episodes and full series from Disney Channel, Disney XD and Disney Junior |
| HBO GO | S$19.90 | Blockbuster movies and HBO originals |
GEEK REVIEW SCORE
Summary
The StarHub Go Streaming Box works like a traditional cable box, but with a lot more options. It's worth it if you want to watch sports live with the Go Sports package or you want to watch a lot of HBO shows with the HBO Go package.
Aesthetics -

7/10

Build Quality -

8/10

Performance -

7/10

Value -

7/10

Geek Satisfaction -

7/10
Dea wishes she could play the latest Tomb Raider or Uncharted, but she can't, so instead she reads and watches other people play. On her down time, you can probably find her re-reading Captain Marvel. The Carol Danvers one.
---

Drop a Facebook comment below!