When Sony first broke out the Cyber-Shot DSC-RX100 in 2012, it established itself as one of the dominant forces in the compact camera market, with impressive hardware and a myriad of features.
The fifth and latest incarnation of the camera, the RX100 V, is not a groundbreaking product. Instead, it cements the camera's placement at the top of the compact camera leaderboard, with a series of incremental improvements.
Like its predecessors, the RX100 V comes with specs to rival a DSLR. It wields a large 1-inch type Exmor CMOS sensor (13.2 x 8.8mm, 3:2 aspect ratio) that spits out clear, vibrant images drenched in bokeh. It is also equipped with high-end features, such as 1,000 fps (frames per second) video recording.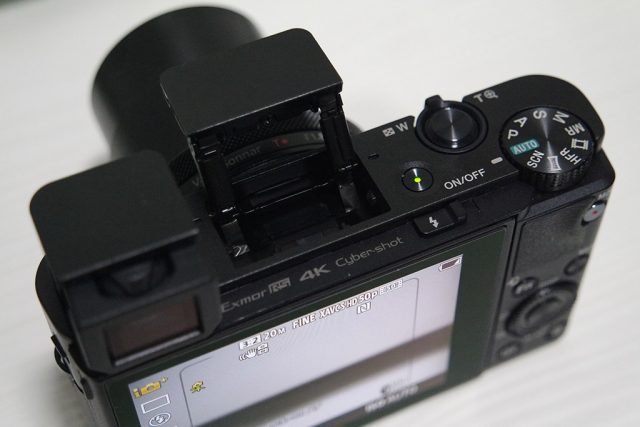 Compared to last generation's model, the RX100 V has received a handful of performance and speed upgrades.
Autofocus is now faster and more intelligent, and Sony has included a new AF mode – Autofocus-Auto – that can seamlessly switch between single and continuous AD. The camera's burst shooting capabilities have also been buffed, from 16 fps in a burst of 45, to 24 fps in a burst of 150.
While the camera's outstanding handling issues have carried over from previous models, all this performance comes at a high cost – a hefty price tag of S$1,499.
So is the upgrade worth it? Let's take a look.
Body and Handling
Sony's motto here seems to be: If it ain't broke, don't fix it.
The RX100 V looks nearly identical to its predecessors, with a slippery, angular black chassis that isn't the most comfortable in the hand. The only nod to ergonomics is a small rubber grip where the thumb rests.
This RX100 V weighs in at 299g, a negligible 4g more than the RX100 IV. While this may be heavier than a run-of-the-mill point and shoot, it's on par with other cameras in its class, such as Canon's GX7 II (319g) and Panasonic's LX10 (310g).
Packed into the body is a flash and an electronic viewfinder. Like previous RX100s, the EVF has to be popped out and pulled backward in order to focus, which is a bit of a hassle.
The RX100 V's 3-inch LCD screen can be tilted downward for above-the-crowd shots, or flipped 180 degrees upward for selfies. Unfortunately – and unforgivably – the screen is still not touch-enabled, which is a pity because the capabilities of this camera is sometimes lost in its clunky controls.
Selecting an autofocus point is a laborious process, and navigating the menus can be a patience-trying task. There is also a noticeable lag when using the lens control ring to focus manually. What this means is that most of the time, I'm using the camera in point-and-shoot mode, so as not to miss the moment.
Performance and Image Quality
According to Sony, the autofocus time has been reduced from 0.09s on the RX100 IV, to 0.05s on the RX100 V. In practice, the RX100 IV was already lightning quick, such that the 0.04 seconds shaved off here didn't make a big difference. When I brought the RX100 V out, the autofocus was near-instantaneous in bright light. While it proved to register a tad slower in low light conditions, it is still very impressive.
Image quality for the RX100 V is excellent, with great dynamic range and an intense depth of field which gives it a leg up over its other mid-range brethren. Colour saturation is also good, and on strolls around Botanic Gardens, I managed to capture true to life tones with little to no chromatic aberration.
While the camera's manual controls are powerful, they can also be frustrating to toggle between because of the lack of a touch screen, as well as with the RX100 V's convoluted menu. If that's too much of a hassle, you can go with one of the trusty pre-set scene modes, which are easy to switch between thanks to the lens control ring.
My most-frequented mode was Pet mode, which is good for anyone with a hyperactive cat or dog. It's supposed to track your pet to reduce blur and sharpen the subject, which worked very well for me.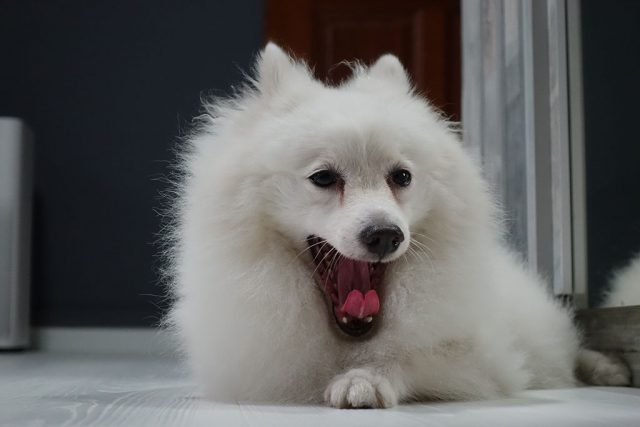 There's also the mouth-watering food mode, which brightens colours for the most appetizing of images. I found that without tweaking the white balance, the images appeared a little too orange under fluorescent light though.
If you turn the dial to Panorama, you can capture sweeping vistas. As the images process very quickly, I found that I was able to move the camera quite fast along, without registering any artefacts or noticeable breaks in the stitching.

Under low light conditions, I used the camera's Superior Auto mode for the best results. While Intelligent Auto only takes a single image, Superior Auto shoots multiples images and creates a composite from them. However, Superior Auto doesn't work well with moving objects, so do only use it when your scene is a still one.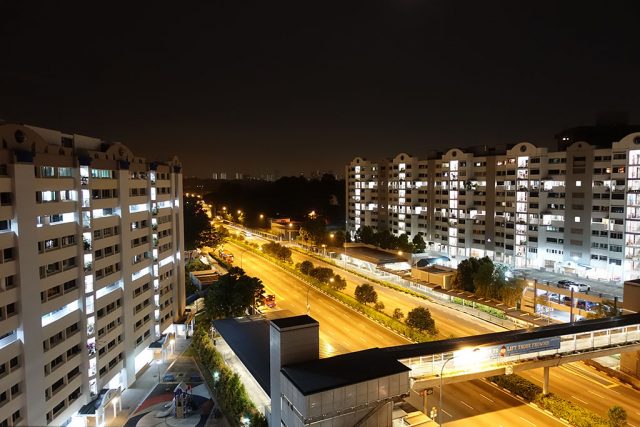 However, because of all the performance improvements, battery life on the RX100 V has taken a hit. While Sony promised up to 280 images on a single charge with the RX100 IV, this has dropped to 220 for the RX100 V. When I tested it out, battery charge dropped by a third after I shot about 50 images. This was probably due to the fact that I also spent quite a bit of time reviewing the pictures and scrolling through the menu. If you are planning to bring the compact out for the whole day, be sure to pack an extra battery.
Verdict
The RX100 V is an incremental upgrade to an already excellent series that keeps Sony at the top of the compact camera game. But it is nothing groundbreaking and its price is not great. If you are looking to pick up one of the RX100 models, it may be worth looking at a previous generation RX100.
---

Drop a Facebook comment below!