Grishas, small science, magic, war, heists, gangs and romance – all the elements needed for a rousing young adult series, and the perfect elements for a Netflix series.
Leigh Bardugo's Grishaverse book series is dark, gritty and ever-so-popular among young adults and fantasy lovers and with over 11 books, the first, Shadow and Bone, caught Netflix's attention and translated into a live-action adaptation. This might mean something, but this is the same streamer that has been tossing money at adaptations, and gave us the rather terrible fate: The Winx Saga, or are we being unfair?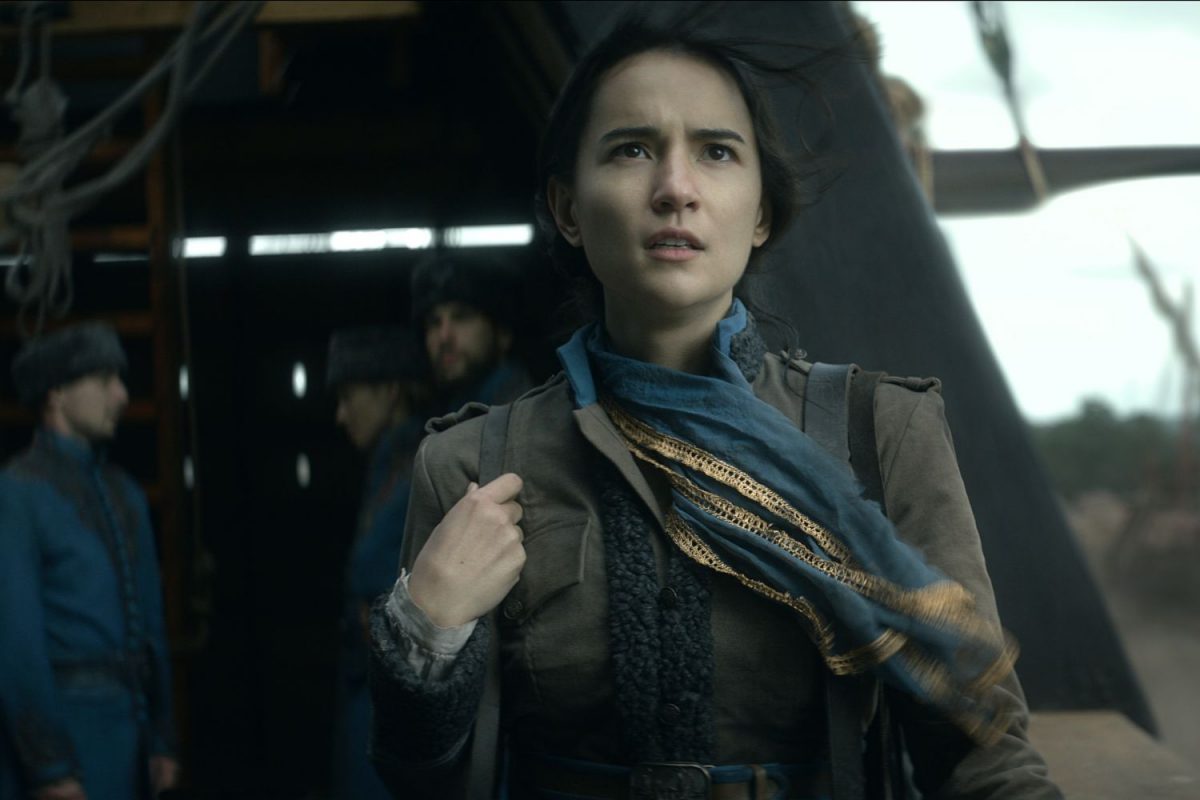 For starters, Shadow and Bone follows the story of a young lonely orphan, Alina Starkov (newcomer Jessie Mei Li) in the once-great nation of Ravka. Torn apart by 'The Fold', a swathe of impenetrable darkness crawling with monsters called volcras that feast on human flesh, Alina and her best friend Malyen Oretsev (Archie Renaux) join the Ravkan Army, and are sent across the fold for a dangerous mission.
Like many fantasy series with a lead protagonist, it's pretty darn obvious that the lead is special so when their army ship is attacked by volcras, Alina discovers a unique power within her and reveals that she may be the key to saving their war-ravaged nation. Soon, Alina is whisked away and is thrust into the lavish world of the kingdom's magical elite – the Grisha.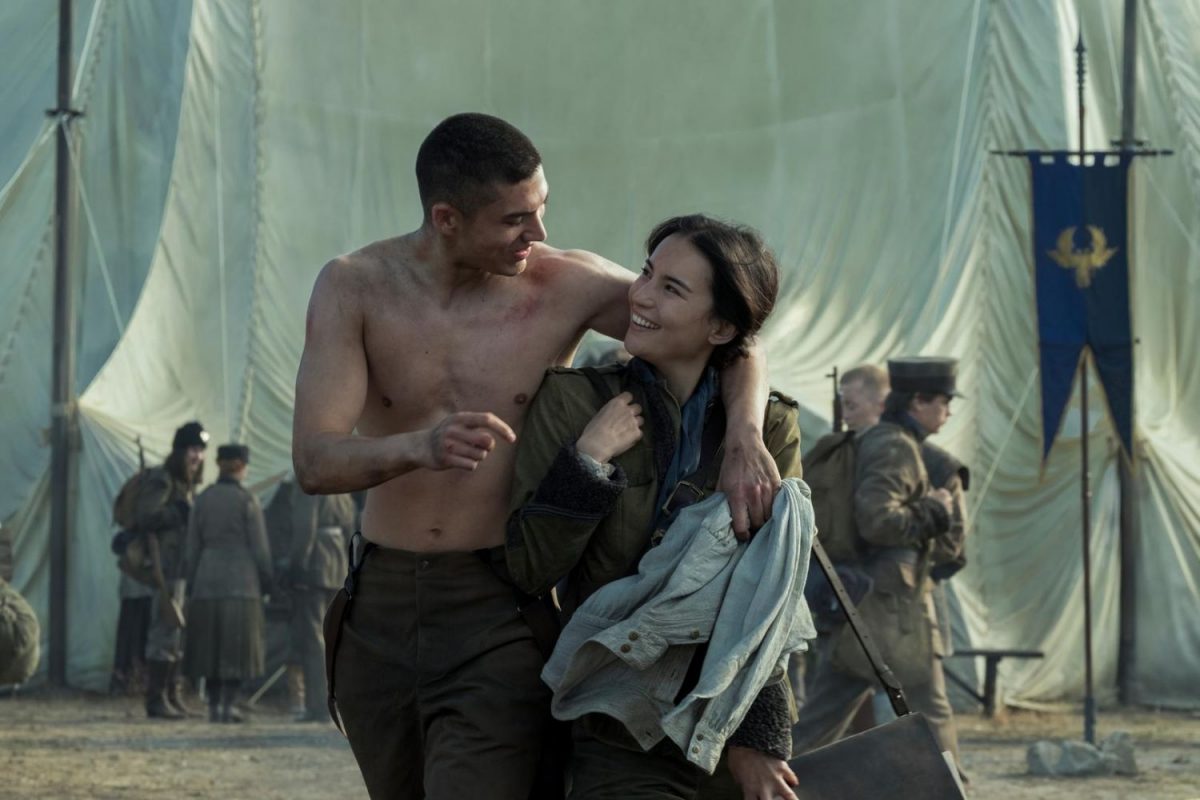 Who are Grishas again? Magic users that are housed nicely into sects based on their powers and abilities. There are the Corporalki whose powers focus on the human body, the Etherealki (or summoners) whose power lies in the manipulation of different natural elements, and the Materialki aka Fabrikators, whose power focuses on composite materials such as metal, glass, textiles, and chemicals. The Grisha order has many layers and its own internal complex politics, and are all led and protected by General Kirigan (Ben Barnes).
Without giving too much away, Alina struggles to find her place in the Grisha order and goes on a journey to hone her powers. Being half-Shu (Shadow and Bone's version of being half-Asian), Alina too attempts to navigate a world that sees her as 'the enemy'.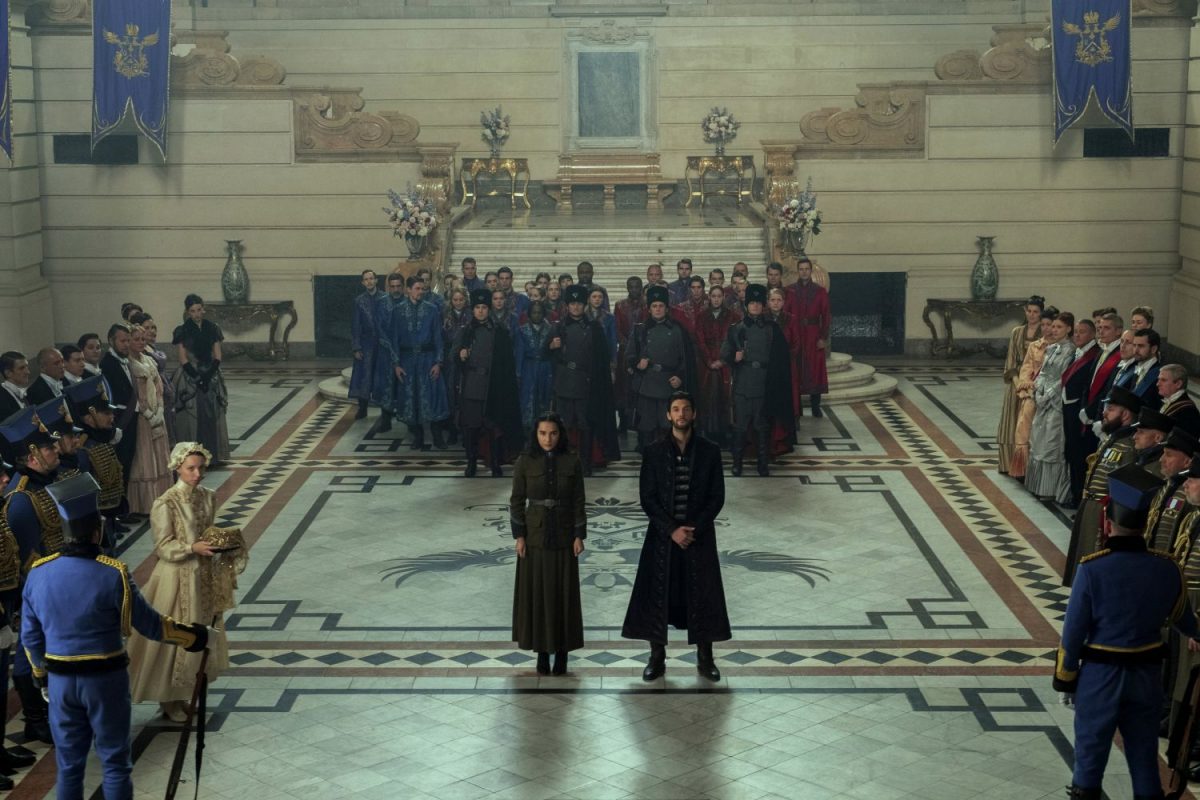 As Alina's power grows, she learns more about it and suspects that someone may be using her as a pawn for their own ends. Carrying the burden of being the country's great hope while navigating the pitfalls of royal intrigue and betrayal, Alina also fights her attraction towards her mentor General Kirigan and is constantly worried about her best friend Mal and how he fares on the front lines.
On the other part of the country, The Crows – a gang of thieves made up of mastermind Kaz Brekker (Freddy Carter), assassin Inej Ghafa (Amita Suman) and gunslinger Jesper Fahey (Kit Young) – are trying to make ends meet and they set out across the Fold in search of an opportunity that can rake in the gold.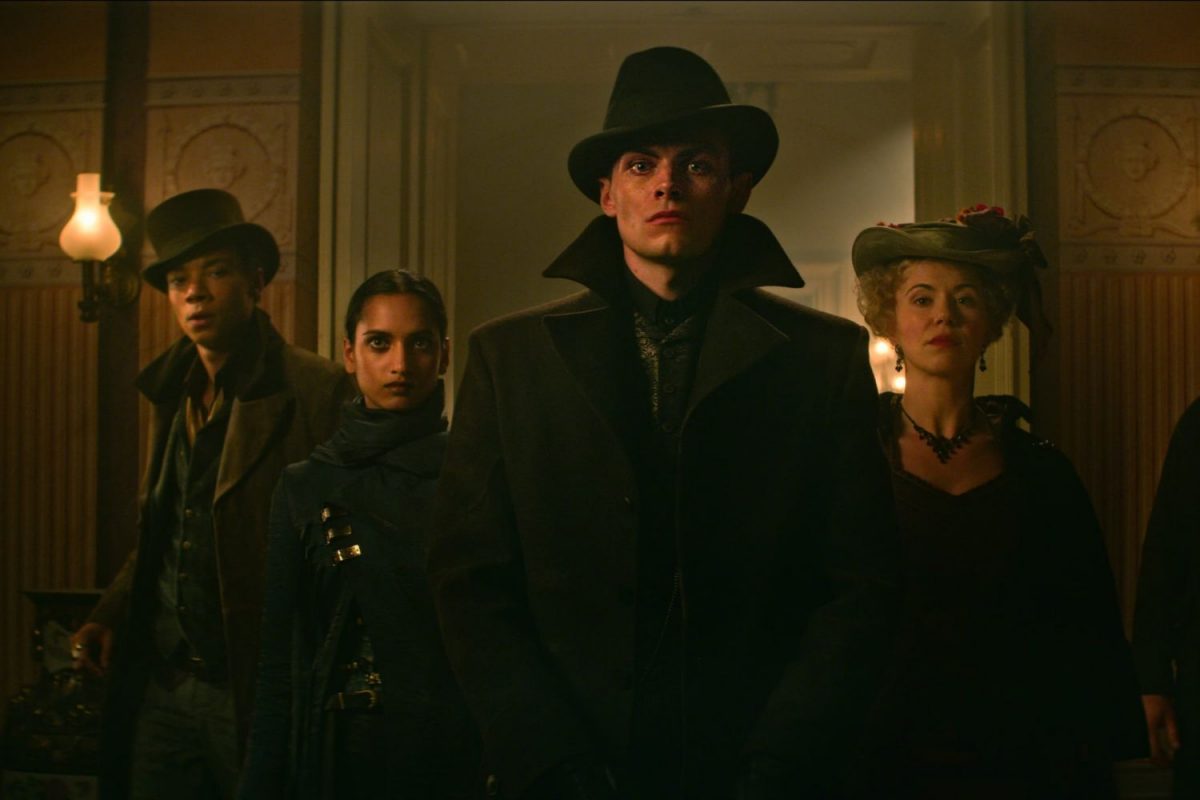 When we say that this series and the world of Shadow and Bone is vast and wide, we're not exaggerating so you're welcome on the rundown, because Netflix doesn't care if you've read the books or not.
For fans of the book, watching the series is like waiting for an exhilarating ride at Disney that you've been in line for a hellish 5 hours. So when it's your turn to get on the ride, you hop in, buckle up and have the time of your life.
On the flipside, viewers who are new to the series and Bardugo's intricate Grishaverse will be thrown into the world with minimal explanation. Netflix gives you no chance to sit down, understand and process all the new terminologies and what they mean and while some people may find joy in being thrown into the unknown, audiences who can't grasp the concept and context of the series from the get-go may be put off. Lest they have the patience to rewatch the first episode twice, thrice viewers may find the need to Google the book for some foundational understanding before jumping back into the series.
This is a shame because as a fantasy series, Shadow and Bone is unique and fascinating, housing elements that are familiar enough with mainstream franchises, including Harry Potter and Game of Thrones, to make things enjoyable, but yet capable of existing in its own world that takes pride in its uniqueness. The story is largely driven by its own mythology, religions, beliefs and values, in addition to being influenced by issues close to society today – abuse of power, racism and misogyny – that wasn't as fleshed out or apparent in the young adult books.
Since the book was written in first person, the series allows readers and viewers both to explore experiences that aren't from Alina's perspective. This means characters brought from book to screen are multidimensional with their own sense of being, backstories and motivations explored in greater depth as compared to their book counterparts.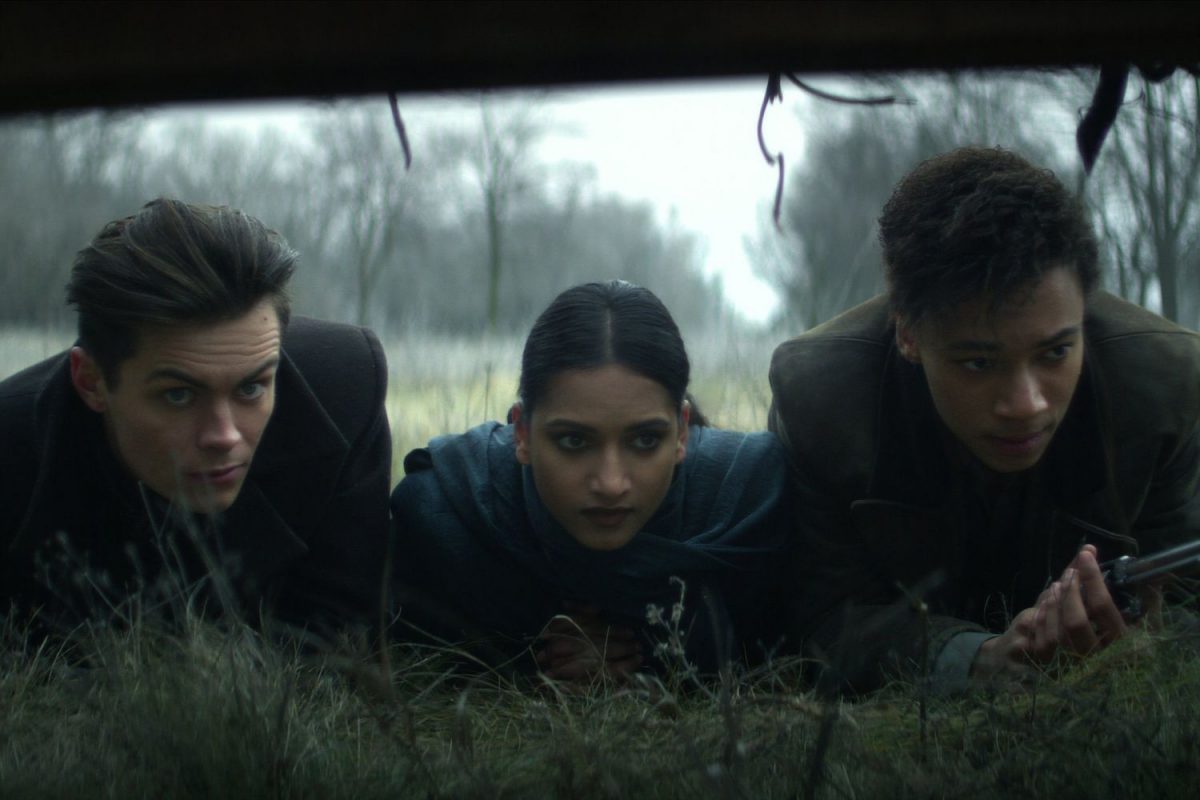 That said, the casting in the series is phenomenal. Actors Freddy Carter in his portrayal of Kaz Brekker, Amita Suman as Inej Ghafa, Kit Young as Jesper Fahey, and Danielle Galligan as Nina Zenik, are standouts of the series.
Meanwhile, Ben Barnes as General Kirigan, Jessie Mei Li as Alina Starkov, and Archie Renaux as Mal Oretsev, take the runner-up spot due to certain romantic scenes coming off a little bit forced and unnatural. Other beloved characters, such as David Kostyk, played by Luke Pasqualino, and Genya Safin, played by Daisy Head, don't play big roles in the series as they did in the books, so here's to hoping they get more of the spotlight if Netflix orders a second season.
In addition to the great casting and engrossing storylines, Shadow and Bone manages to establish world-building of a magical world that feels different from the world we live in, largely thanks to the costumes and aesthetics. The costume selection in this series is equal parts beautiful, logical and detailed. Since Ravka is inspired by Tsarist Russia in the early 1800s, along with Mongolia, the series makes use of textiles and silhouettes that were common in both these cultures and incorporate elements into the Grishas' keftas and the Army uniforms.
And with the characters spread across different cities, on their own adventures before converging into one grand narrative, time has also been spent designing each one, making them stand out with elements that are unique to each city. It's the little things that make the journey across the various cities and eventually, across The Fold, very believable.
Netflix's Shadow and Bone series isn't an exact replica of the book. Whilst Alina's storyline and her love interests remained intact, the series also introduces characters from Bardugo's Six of Crows. The storyline around The Crows in the series acts as a prequel to the adventures that they do go on in the books, so if the series does take off, we'd love Netflix to do a series or a season focused on The Crows.
Shadow and Bone ends somewhat satisfyingly with viewers bound to feel happy and content with where each of the characters end up, whilst still leaving room for a future season should Netflix make one. All in all, It's one of those series that will make you want to get the books if you haven't read them already and will leave you craving for more, more and more.
GEEK REVIEW SCORE
Summary
Engrossing storylines filled with war, magic and romance, as well as an incredible cast and attention to book details, Shadow and Bone is yet another successful adaptation by Netflix that gives fantasy lovers a new world to explore, and have them craving more.
Story -

8/10

Direction -

8.5/10

Characterisation -

8/10

Geek Satisfaction -

9/10