Work-life balance is a privilege these days, with plenty of folks around the world working from home. With the time often assigned to work and leisure slowly blending together day in and out, Apple TV+'s latest sci-fi series, Severance, presents the premise that maybe you can keep both lives separated and balanced, with a little help from a procedure called 'severance'.
Starring Parks and Recreation's Adam Scott as the lead role of Mark Scout, the series follow four employees at Lumon who undergo the severance procedure. It's not clear what they do, but they proudly wear the title of 'Refiners' and spend the entire day in the office staring at floating numbers on an old computer screen. 
The series starts out pretty straightforward, first explaining how the procedure works. Viewers soon catch on that despite the characters being one entire individual, the version of them inside the workplace, and outside in the 'real world' are different. 'Innies' and 'Outies' as they describe themselves. For example, Innie Mark is a compassionate department leader, but Outie Mark is depressed and grieving the loss of his wife.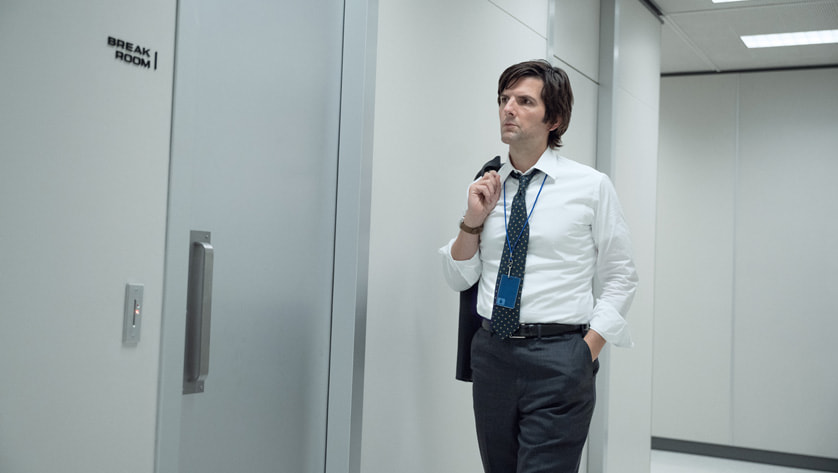 A sci-fi workplace comedy/thriller, Severance isn't the kind of series that makes you laugh out loud, despite starring Scott, and directed by funnyman Ben Stiller. There are tiny moments that will make you chuckle, and there are definitely scenes that will warm your heart, but the slow-paced series can put off some folks who aren't patient enough.
10 episodes long, the story sees how each Innie tries to find meaning in the mundane office life. Innies either revel in little joys like a snack from a vending machine or harm themselves, begging to be let go. Each character is unique in traits and characteristics, they're an odd bunch, but as the episodes progress, they learn to trust and look out for each other.
Britt Lower, Zach Cherry, John Turturro, Christopher Walken, Patricia Arquette, Tramell Tillman, Jen Tullock and Dichen Lachman star alongside Scott. Lower, Cherry and Turturro play Helly, Dylan and Irving respectively, employees at Lumon who work in the same department as Mark.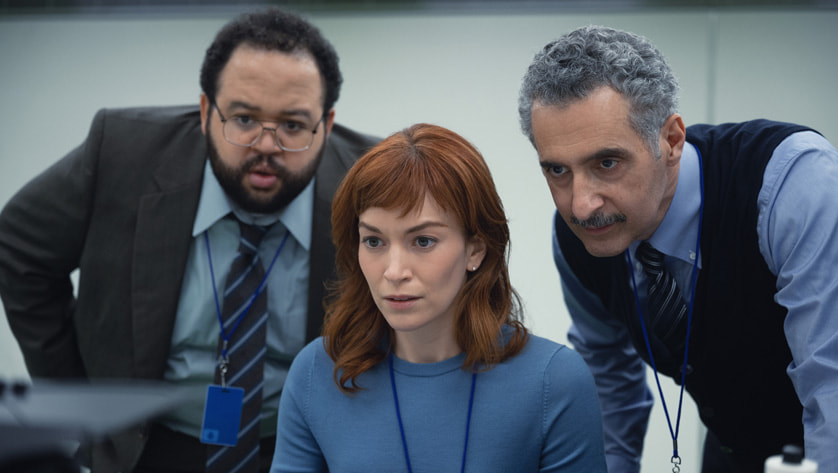 Scott carries the entire series, as the show's premise does center around Mark and his personal life, but Lower puts up a strong performance as Helly. A dedicated, smart and hard-headed woman, Helly tends to take the lead when it matters most.
To enjoy Severance, one has to be incredibly focused. Severance's aesthetic is incredibly sterile. Large white spaces and bright lights, it is futuristic meets hospital. Imagine that for an hour each episode.
Whilst things do progress with each episode, it's done so at a very slow pace. In fact, the action and excitement only pick up in the series' finale. It's likely that Severance will get a second season – and probably a much more thrilling season too – but that's something viewers who didn't drop off halfway will find out.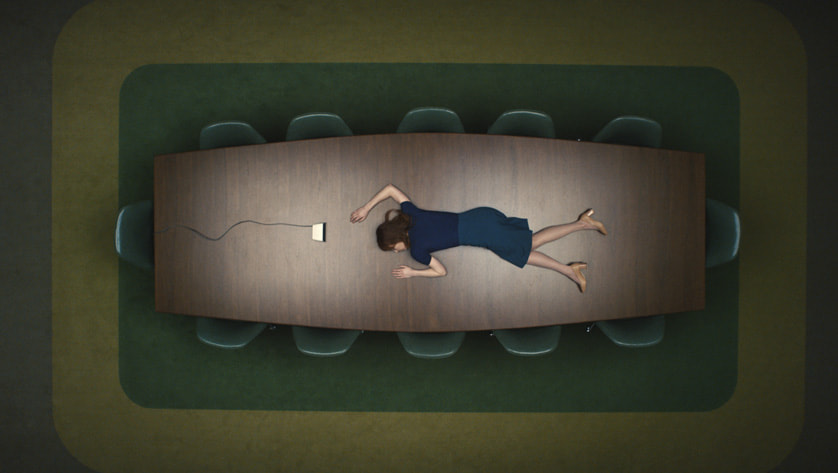 The entire series can be akin to one episode of Black Mirror. It's thought-provoking, confusing and thrilling all at once, but endurance is necessary – something fans of slow-burn movies and series will take no issue with. If Black Mirror isn't your cup of tea, then it's likely Severance won't be either.
A great addition to Apple TV+'s lineup of sci-fi content, we wish we didn't need to wait for a season two to enjoy or love a series.
GEEK REVIEW SCORE
Summary
Severance is an extremely extended Black Mirror episode. Thought-provoking and thrilling, fans of slow-burns and sci-fi will likely enjoy this series.
Story -

7/10

Direction -

7/10

Characterisation -

8/10

Geek Satisfaction -

7/10