I remember the first time I watched Orange Is The New Black. It was during a school camp three years ago. My friend and I spent most of our time huddled in a corner, watching episodes from the show's first season on his laptop.
Hah. Gotcha. You thought it was going to be some girl on girl thing didn't you?
To be honest, not much has changed… for the show. It's been 3 years, 5 seasons, and I'm still huddling over my electronic device, watching each episode intently – minus the awkward silence that happened between my friend and I whenever any girl-on-girl action pops up onto the screen.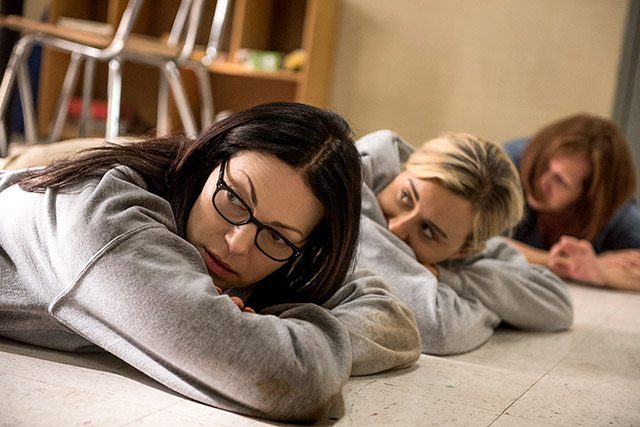 No, unlike most people I know, I didn't give Orange Is The New Black a shot for its kinky lesbian sex scenes. The initial plot, as marketed in season one, follows goody-two-shoe Piper Elizabeth Chapman (Taylor Schilling), who has been placed in the same prison as her drug dealer ex-girlfriend Alex Vause (Laura Prepon), was appealing to me.
Why, you ask? Ask any girl and she'll tell you that the girl world is vicious. So if you put two ex-lovers, a bunch of other female criminals and a low-security prison together, you'll get a drama feast. And I am always down for that.
However, as the show progressed, new characters and new plots that are both funny and heart-wrenching got introduced.
The first two seasons were light, funny and sexy and it focused a lot on lesbianism and Piper's troubled love life. But the next three seasons that followed were quite the opposite.
The later seasons raised awareness on issues such as the lack of transgender rights, and on sexual harassment. With the ending of season four set heavily around the Black Lives Matter social movement, it made sense for season five to continue with the topic, which thankfully, they did.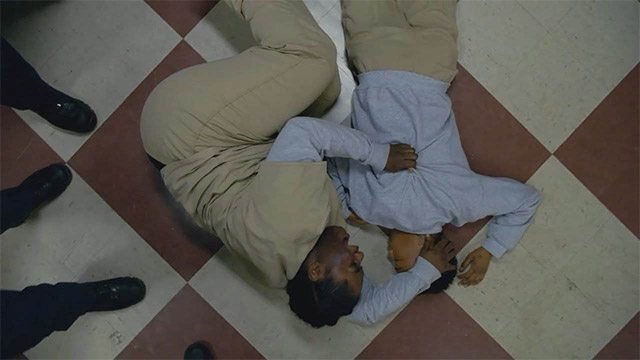 In this season, the whole Piper and Alex love story takes a back seat. Thank god. This means overlooked characters such as Alison Abdullah and Frieda Berlin are being pushed into the limelight, which is refreshing because truth be told, I'm sick of 4 seasons of Piper and Alex's on-and-off romance.
Other than learning more about the inmates and their back stories, season five of OITNB has also became a close reflection of society. It sheds new light on deep-seeded racism, as well as the injustice within a justice system where often times, people of colour receive the shorter end of the stick. Everything that unravels in this season stems from the aftermath of Poussey Washington's (Samira Wiley) murder back in Season Four. A major effect we see is the previously segregated inmates of various ethnicities come together to fight for one common thing – their rights.
Their rights for better healthcare, better education and better treatment regardless of skin colour and financial status. Remember Judy King's (Blair Brown) special treatment throughout season four? Yeah, it had white privilege written all over it.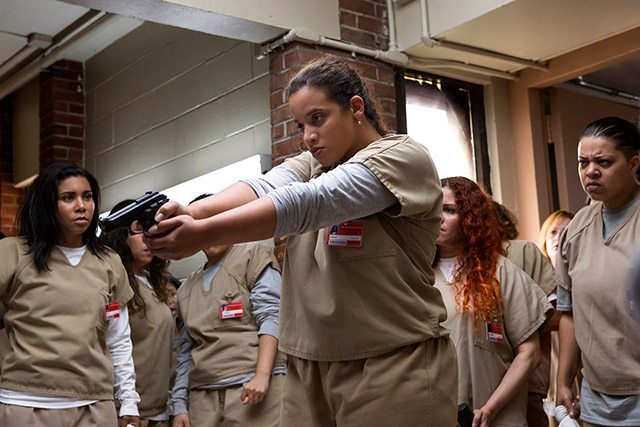 Although things in the first few episodes of this season were messy, confusing and in short, a total hell hole, things start to shape up from episode four onwards. We see Taystee (Danielle Brooks) taking up the role of negotiator and spokesperson, while Daya (Dascha Polanco) learns the true meaning of consequences and responsibility, and dear Nicky (Natasha Lyone) is off crack for good.
The major growth we see in the characters are astounding. It reminds us that these characters are human beings, and are much more complex than what they were shown to be in the earlier seasons. This, I feel, could not have been done without the improved writing and acting.
Given the fact that Orange Is The New Black is labeled as a comedy-drama, the shift into politics was something I did not expect. I was bracing myself for a horrible script and weak acting but I am left incredibly impressed. The lines were powerful and political points were delivered intensely. The cast were very personal with their acting, to an extent where you can literally feel their hurt and pain.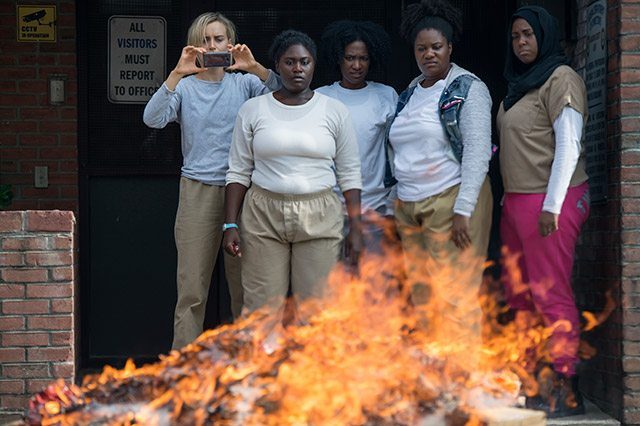 As a person of colour myself, I could understand Taystee's feelings pertaining inequality. As a hijab-wearing Muslim, I felt the jabs in my heart when Alison became the butt of terrorism jokes. And lastly, as a female, I could feel the rage boiling up in me when I see the characters being disrespected and abused.
I applaud season five of Orange In The New Black for not only being able to balance both comedy and politics, but for also giving a voice to the voiceless and unveiling the harsh reality we live in that the media often ignore.
Season five is possibly the best season of Orange Is The New Black so far.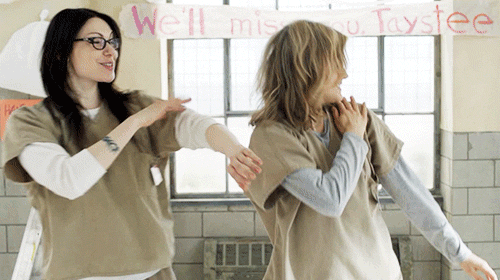 GEEK REVIEW SCORE
Summary
Season 5 is so binge-worthy, it's criminal.
Story -

8/10

Direction -

7/10

Characterisation -

9/10

Geek Satisfaction -

8/10