NieR Replicant ver.1.22474487139… (as if the new name isn't perplexing enough ) is an old game with a rather complex background. The action-adventure role-playing game (RPG) is essentially a remake of the original 2010 NieR Replicant that was released in Japan, which you might have missed, even if you've played all the games in the franchise.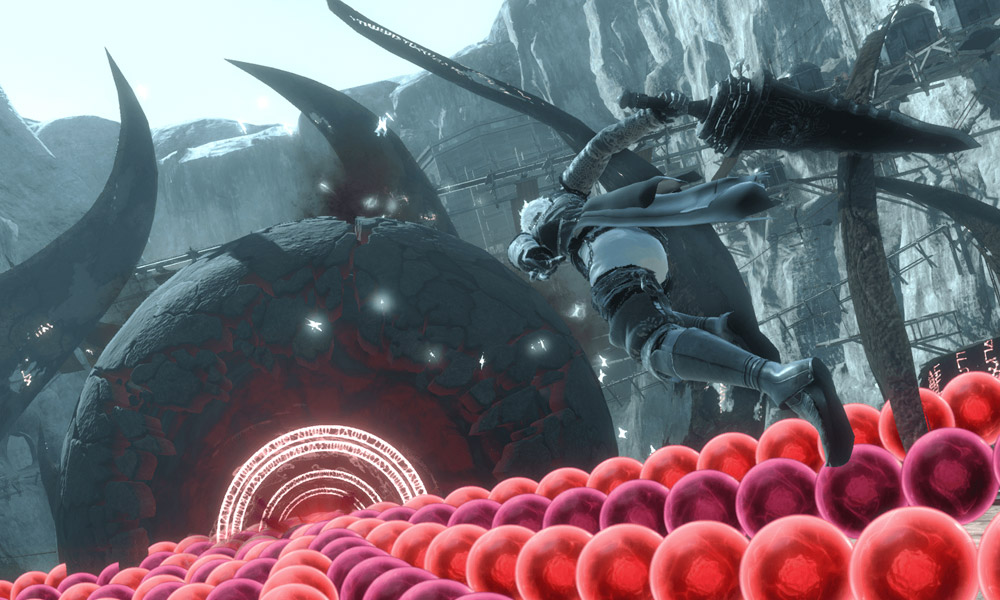 That's because while NieR Replicant was released in Japan on the PlayStation 3, another alternative version, NieR Gestalt was also released for the Xbox 360, and that featured an older protagonist, made due to the pressure from the American branch of Square Enix, to cater to the international audience. NieR Gestalt then became the game's final released version outside of Japan as NieR for both platforms.
Are we clear so far? Good. 
Most fans would know of the original game's indirect but highly-acclaimed sequel, NieR: Automata, which was released back in 2017. Oh, and the entire NieR franchise is basically a spin-off from the iconic Drakengard series, and follows an alternate ending of its first game.
Now that you have a near history of NieR Replicant, NieR Gestalt, or NieR…let's talk about the remake, NieR Replicant ver.1.22474487139…, which for all of our sakes, we'll use Replicant Remake from here on.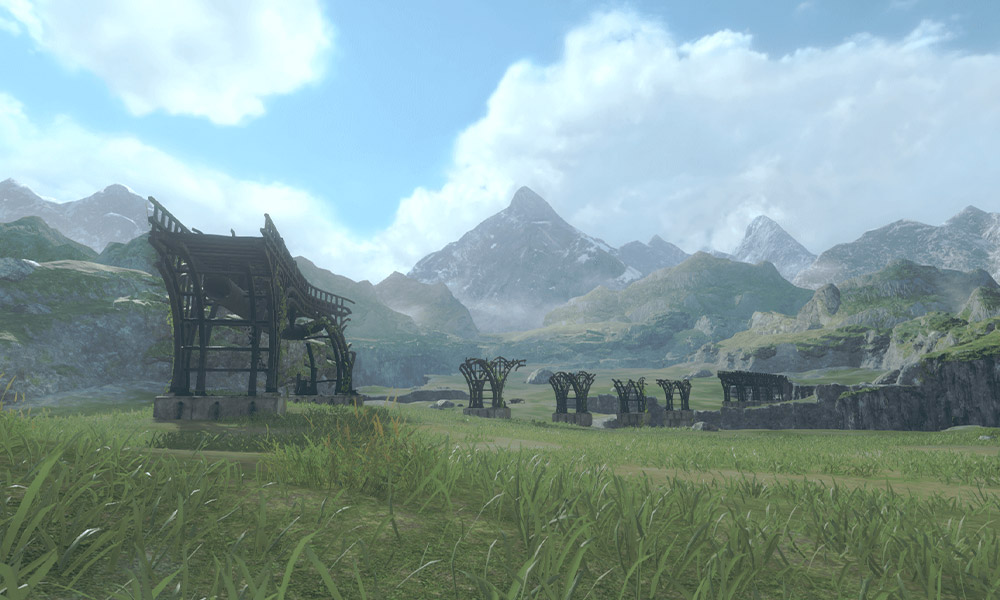 Replicant Remake puts the player in an unusually serene post-apocalyptic world where there are little to no modern buildings left, and where ethereal monsters called Shades roam and antagonize the people left. While you can make out remnants of train tracks and machinery throughout the game, the world is basically rid of any modern technology and everyone's back using medieval tools.
The universe in this game is hauntingly beautiful and looks identical to the original game, except it's fully enhanced with modern-day graphics. While the entire map isn't exceptionally vast, the world is a charming landscape that reminds us of the classic Shadow Of The Colossus.
In Replicant Remake, you play as a teenage boy (whom you name), who needs to save his sister Yonah from a terminal virus known as the Black Scrawl. The game's main objective follows this entire story and slowly unravels as you progress to look for a cure for your sister.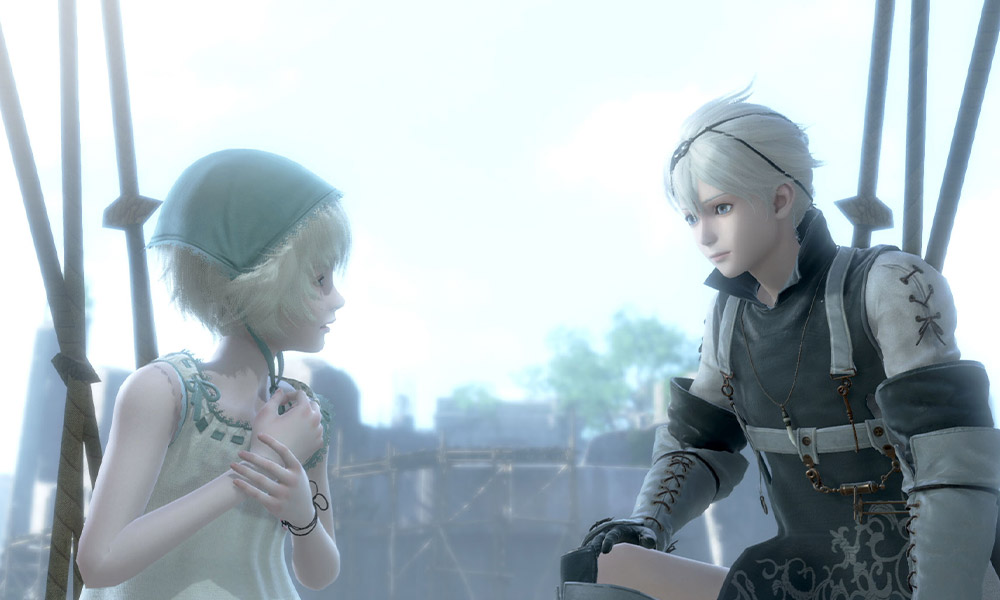 Besides the main story, the game also includes plenty of side quests where you can complete to collect more gold which you can spend on consumable items (for health and temporary stat boosts) and weapons. These side quests include moving around places, collecting items and killing Shades.
Unfortunately, some of the main quests in this game at the start feel slightly pointless and repetitive, as they are mainly fetching quests where you're required to run between locations that don't necessarily progress the main narrative. However, the tempo picks up and becomes more enthralling once you're through the early stages.
Along the way, you'll meet a few characters that play a prominent role in the game's storytelling, and one such figure is Grimoire Weiss, except he's an ancient floating book that possesses not only extraordinary magic powers, but also a peculiar and quirky personality. The relationship explored between you and Grimoire Weiss is a huge part of the immersive narrative that you'll be able to witness as they go through different stages of bicker, care and concern.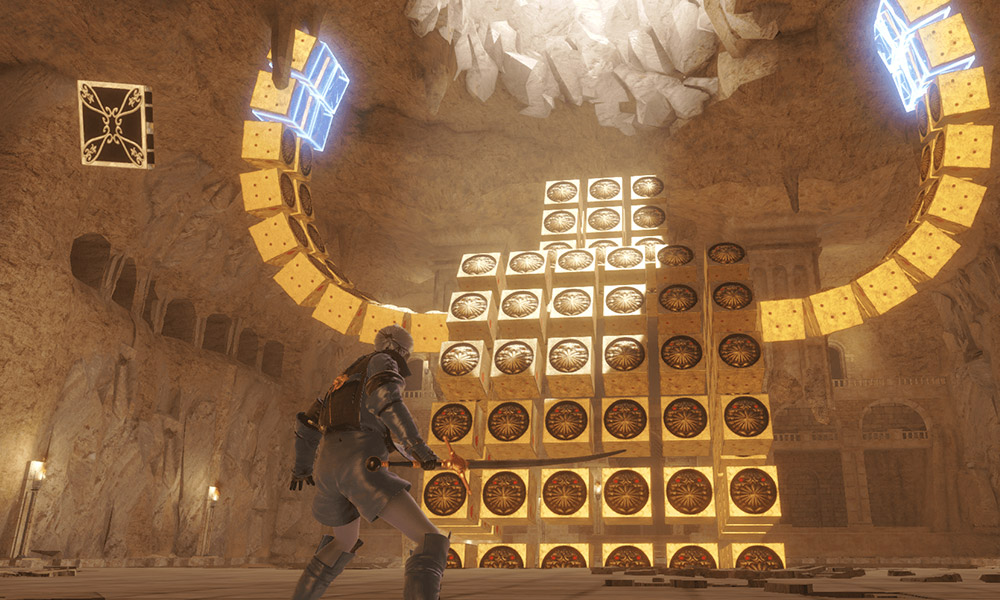 Of course, other than Grimoire Weiss, there'll be several other characters such as Kaine and Emil who have their own part to play in your crusade to save your sister. Throughout the game, these distinctive characters offer really intriguing interactions (especially for Kaine) which are a joy to watch.
Even if you've played the original Gestalt game, the refreshing character exploration and development of the game stands out with its impassioned characters and their personalities.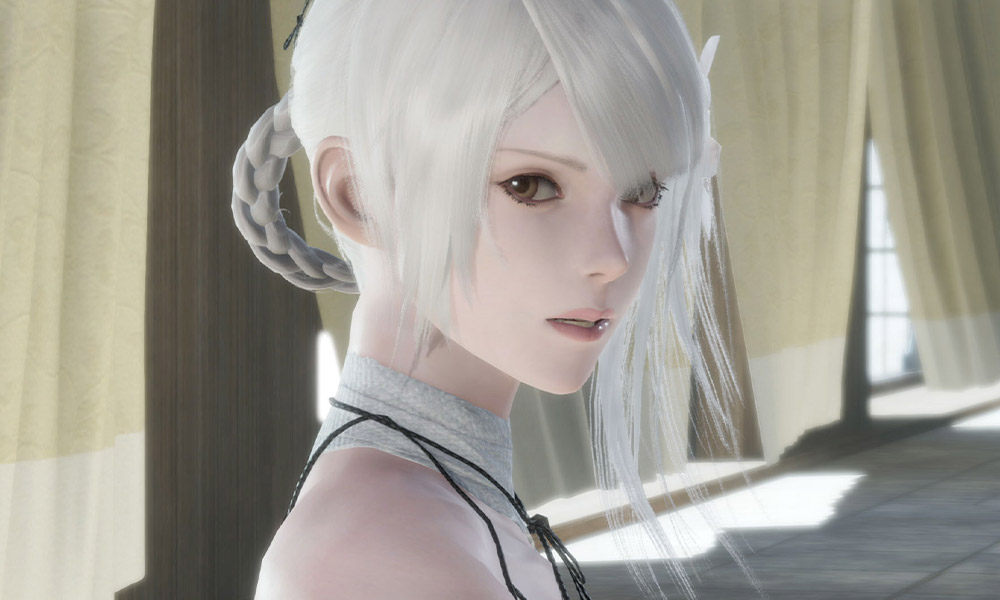 What's also special about Replicant, even in the original, is the way it mixes its gameplay presentation as you progress throughout the game. While the majority of the game is played in third person, you'll find your perspective change into a side-scrolling or overhead view whenever you're exploring other areas of the game.
The game combines the essence of an open-world concept and roguelike vibes together to offer a mixed and unique experience of puzzle-solving, dungeon crawling and hack-and-slash, unlike other action RPGs which usually revolve around the same gameplay.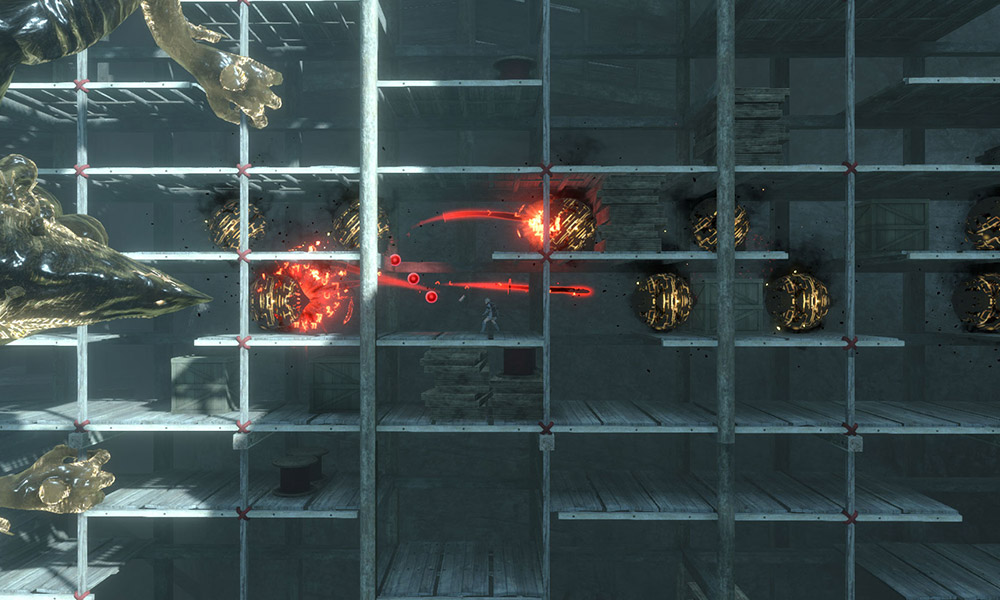 Although a given since it has been 11 years since it was released, the combat in the remake has vastly improved in smoothness, and gets remarkably fun. With Grimoire Weiss, you find and collect "Sealed Verses" that are spells you use to defeat your enemies, and they range from attacking to defensive spells which you can equip. Other than spells, you're typically dodging and combo-hack-and-slashing your way through your enemies.
Along with the game's environment and characters, the combat shines spectacularly well because of modern enhancements to the graphics and the entire remaster really augments the entire gameplay of the original game. Whether it's exploring your village or the grasslands, the world comes alive with its details and improved visual effects.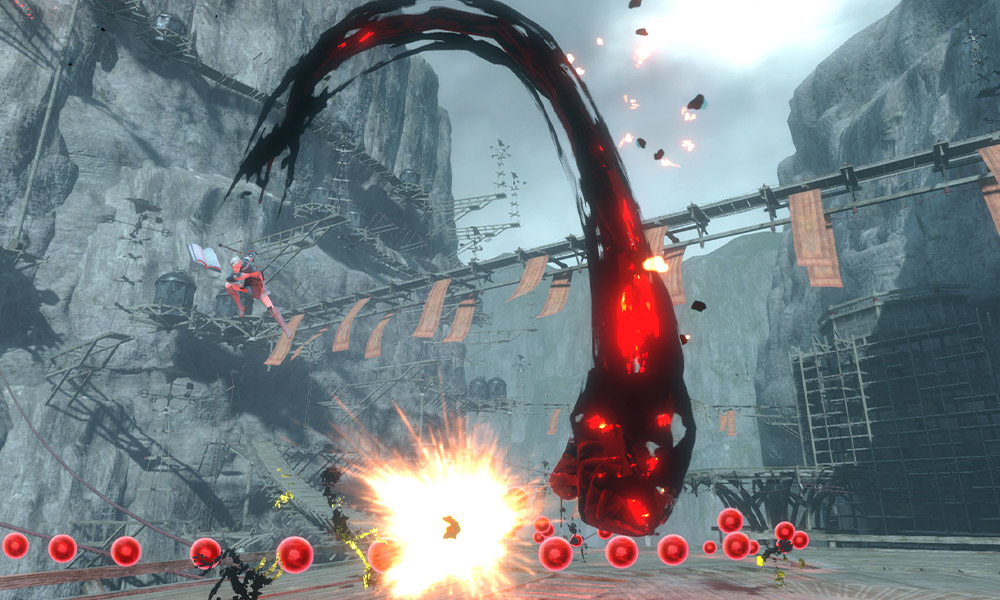 And one of the key standouts, if not the best part of the game, is its music score, much like its indirect sequel NieR Automata. Replicant Remake features rearranged music from the original composer Keiichi Okabe, which perfectly captures its poignant narrative and manages to put us through an immersive experience, regardless if you're in an intense battle, solving puzzles or at home – the game has the right tunes for every moment.
For fans, NieR Replicant is a great remake of the old game but it also offers a captivating narrative and entertaining gameplay for new players who want to give the franchise a shot at its slightly convoluted history.
So what if you want the original Gestalt version that you played with instead? This game is set to receive the 15 Nightmares DLC that'll offer fans the opportunity to play the Gestalt version of NieR, challenge dungeons and even pick new costumes from the NieR: Automata sequel.
NieR Replicant ver.1.22474487139… will be available for PC via Steam, PlayStation 4, Xbox One on 23 April.
GEEK REVIEW SCORE
Summary
Nier Replicant offers a riveting storyline filled with amazing music, characters and gameplay that's easy to pick up for fans of action RPGs.
Gameplay -

9/10

Story -

9/10

Presentation -

8/10

Value -

8/10