There's no escaping that behind every amazing Apple product… is a huge library of accessories that help power the device, from keyboards, docking stations, cables and more. Some, like laptop and phone casings, serve to merely protect the device, and nothing more, while others, such as the Magfit iPad Pro & MacBook Magnetic Docking Station, help to unlock additional features of Apple devices, providing you with greater ease in which to use your device.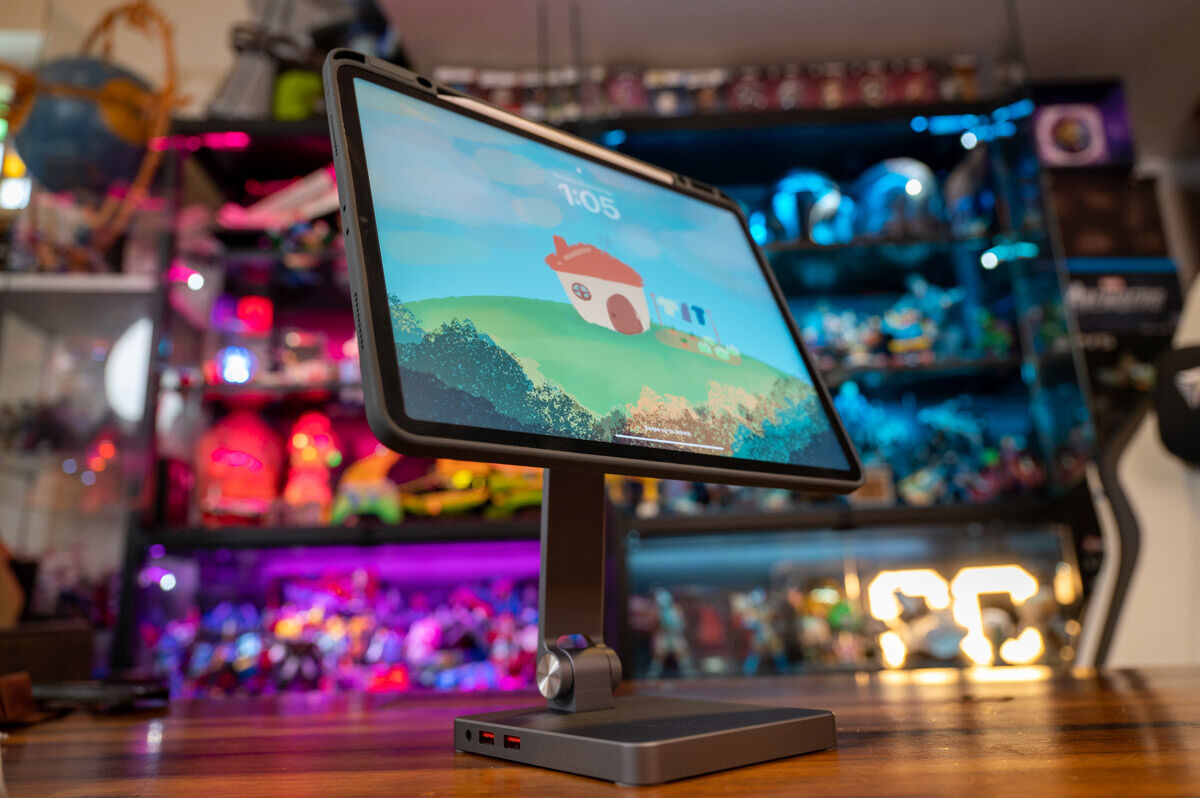 While the product name says MacBook, the docking stand is primarily an iPad accessory that allows you to dock your Apple tablet, effectively turning the combination into a mini iMac. The L-Shape stand comes with a top panel that your tablet can sit on, and it's adjustable, allowing you to title your iPad into any orientation that best fits your use scenario, much like an iMac.
When selecting your device, you can also opt to select the iPad option that you own, to ensure that the size of the frame that holds your tablet is a good fit. The company has also added two brackets at the bottom of the frame, for when you put it on landscape more. The funny thing is that the frame itself can be rotated, so you can orientate your iPad to your preference, but the brackets only fit one way. There is also an option to select a magnetic case for your tablet, so that it attaches to the docking station's frame more securely. This rubber case even has a slot for storing your Apple Pen, so you don't need to find another storage solution for it.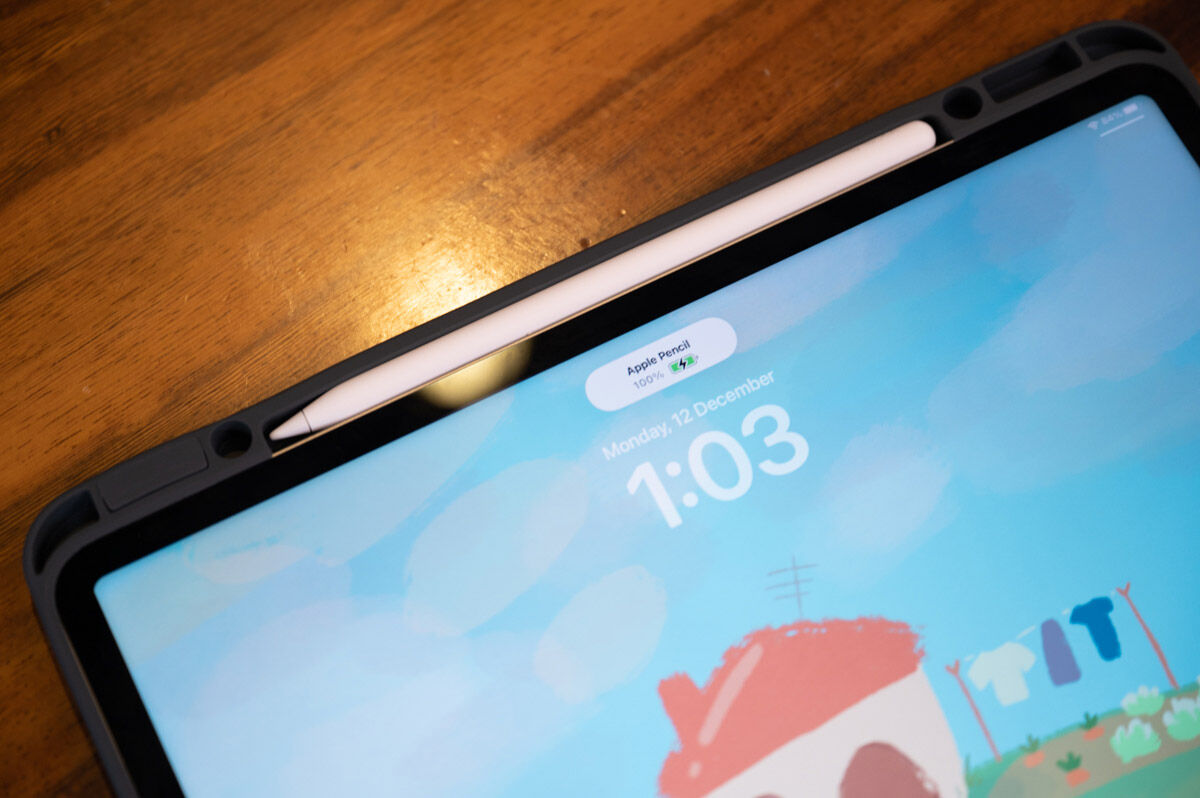 The base of the unit is a stand with several ports. On the rear is a HDMI port that offers up to 4K resolution at 60Hz, USB 2.0 with 5V power support, a RJ45 Ethernet port and a USB-C PD (Power Delivery) charging port. On the right hand side is a SD and TF card slot, as well as a USB-C PD and display port, while the left sits 2 X USB 3.1 A ports and a 3.5mm earphone jack.
Simply connect a HDMI cable to any screen, and the docking station, and connect the provided UDB-C to USB-C cable to the iPad and to the USB-C port on the right hand side, and your iPad will automatically recognise the display and allow you to either mirror the contents of the iPad, or offer it up as a second screen. To charge the whole set up, connect your iPad charger to the USB-C PD port on the rear of the device. If you swap the cables and connect them to the wrong USB-C port, the configuration won't trigger the auto display detection on the iPad, and the screen will remain dark.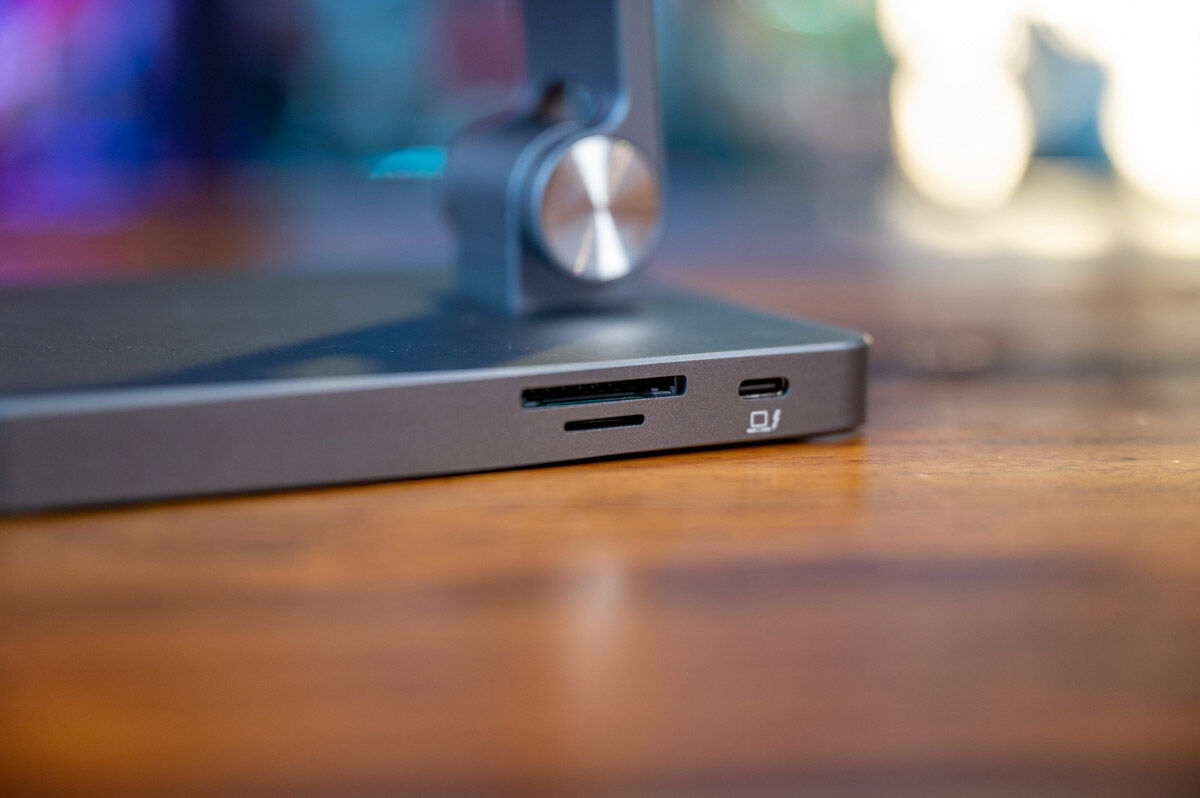 By doing a split screen option, you can fire up multiple apps on your tablet, and say, work on productivity apps on the second screen, while having a browser or e-mail app opened on the iPad. You can also play music on Apple Music or Spotify, but triggering the multi-display disables the audio on your iPad, so you can connect a speaker or earphones via the 3.5mm audio jack, or via Bluetooth if you want to listen to music.
With the USB-A ports, you can connect a wired keyboard, or a wireless mouse via Bluetooth, and you effectively have a mini iMac. The docking station itself weighs slightly less than 1kg, and since both hinges can be rotated, you can effectively flatten the whole thing down, and insert it into a pouch for easy transport.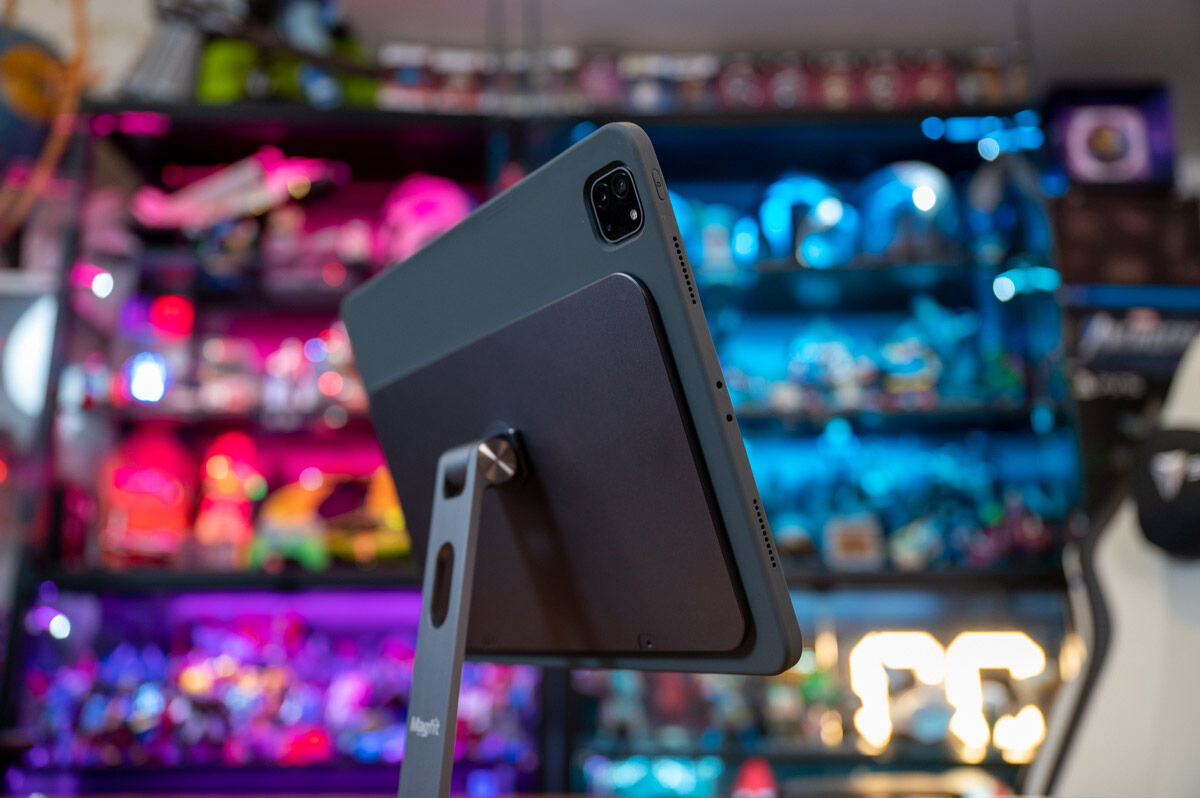 So where does the MacBook portion come in? Well, with this docking station, you can use your iPad as a second screen and while Sidecar offers it as a wireless feature, this configuration provides you with a stand, and a means to also charge your MacBook and iPad via the docking station. You can also use it to charge your iPhone while you're at it, as the abundance of ports on this makes it a powerful tool to have. By connecting your laptop to the docking station, you can also easily transfer files between machines.
Is this docking station a must-have? At US$219, it's not cheap, but if you've used Apple's Magic Keyboard, you know that the keyboard takes some getting used to, and it's still easier to type on a full size keyboard with support from a mouse. This dock allows you to use your existing accessories, such as a speaker, keyboard and mouse, while still making the best use of your iPad.
GEEK REVIEW SCORE
Summary
Getting the iPad is just the start of your journey, and obtaining the needed accessories is a continuation of that and if the official Apple ones don't quite cut it, the Magfit docking station offers the convenience not found elsewhere.
Aesthetics -

8/10

Build Quality -

9/10

Performance -

8.5/10

Value -

7/10

Geek Satisfaction -

8/10