My iPad has seen an increase in use over the past few months and with that I needed a keyboard. Using the touchscreen keyboard is ok but is very troublesome at times. In that time I having been using a cheap non brand keyboard that also is the cover and stand for the iPad. That's the plus point. The all in one solution. However, the keyboard input lags badly and you spend a large portion of your time checking for missing characters and other mistakes due to the lag. When the Logitech Keys-To-Go keyboard was available for a test, I was eager to give it a spin.
Packaging
First things first. Keys-To-Go is packaged very nicely. A hard cardboard box that holds the keyboard is covered with a slip on/off plastic cover. It looks very striking. Inside the box you of course get the keyboard along with a USB charging cable. The only other thing inside is a a one page setup guide on how to connect via bluetooth and also how to charge the keyboard.
First Impressions
The keyboard is very light and thin to a point where you can easily hold it in one hand and type with the other. It's 9 by 5 inches and 6mm tall according to the box. The keys feel very responsive and have a satisfying 'pop' feeling when you press them. The keyboard layout is a standard QWERTY setup with various shortcuts mapped to certain keys. As an example cut, copy and paste are assigned to the keys X, C and V. My biggest disappointment is that its a standalone keyboard. There is no trench at the top of the keyboard to slot your iPad in. This means you need a stand for your iPad.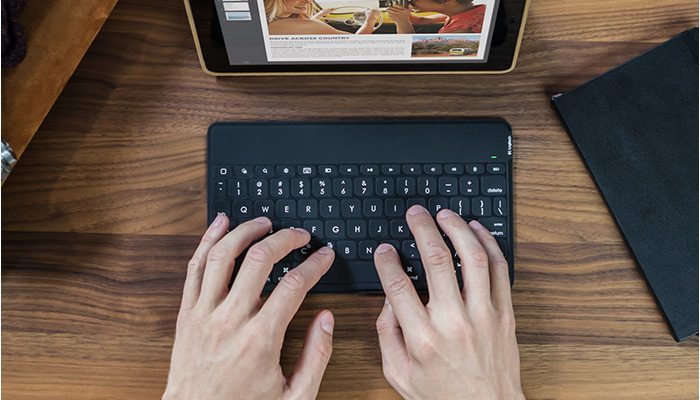 Performance
Connecting the keyboard to the iPad is simple. Simply turn on the bluetooth and press the bluetooth button on the keyboard and you should be connected. Immediately I could tell the difference between Keys-To-Go and my other keyboard. No input lag. I could type as fast as I wanted with no worries of lag induced mistakes. The keyboard is also very quiet. Super quiet. It's perfect for late night working when your other half is trying to sleep.
So it's all good then? There are a couple of issues that you will come across. One is more of a personal annoyance than anything else. There is no lock screen button. Yes it sounds silly. The iPad is so close to you but I found the lock button on the keyboard I was using before to be a great shortcut. Just press the button and walk away. It's sadly missed here. Also, if you are using the keyboard on a glass or smooth surface prepare for some movement. It is very annoying to a point it can put you off your typing. When used on cloth or your lap the problem vanishes. So if you do use it on a smooth surface I suggest putting a small cloth underneath or something else to lock it in place.
Overall
For users of any iPad model, the Keys-To-Go is a good choice. It's lightweight, super portable, quiet, and gives a true typing experience. The couple of issues mentioned are not enough to sour the experience and I will definitely replace my old keyboard with this. I just need to go find an iPad stand now…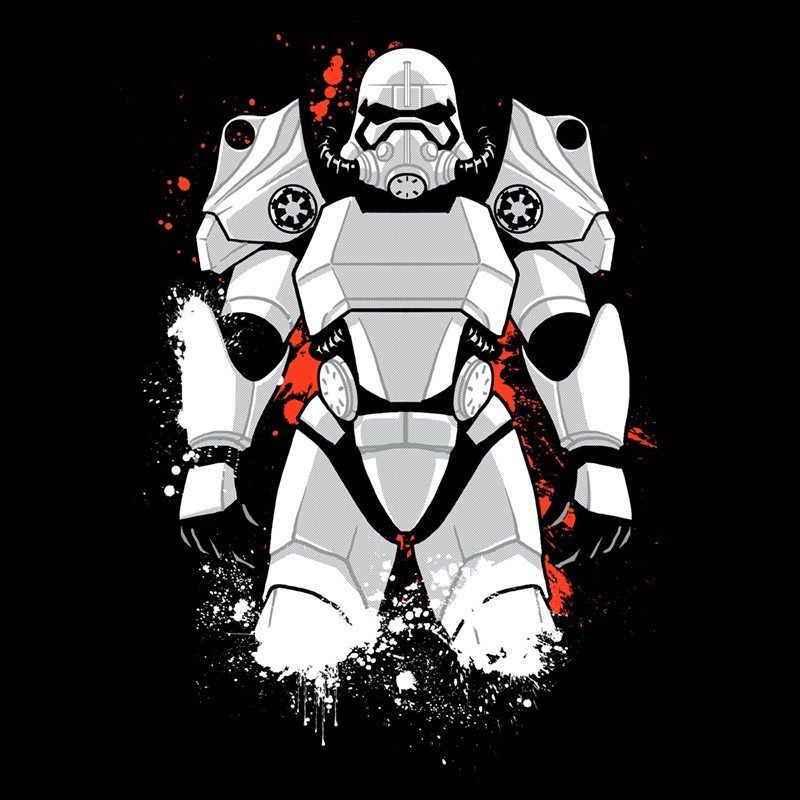 Dirty8 can usually be found watching Criterion Collection blu-ray's at most points of the day or playing Battlefield 1. Sometimes both at the same time. He has a psychotic love for first person shooters, alcohol and cats. Meow! The only RPG's he likes are the ones in Battlefield. He won't admit it, but he's an trophy whore and secretly wanted to be a member of the Beastie Boys.