Wi-Fi extenders and relays have become a thing of the past, now that wireless mesh networks have become a popular option for providing Wi-Fi Internet access throughout homes, especially if your place is huge, has many rooms and is filled with brick walls that can block network signals. Such networked devices, which rely on using nodes wirelessly linked to a primary one to extend the coverage of a network also offers easy scalability, to add one or more nodes in other rooms to help rebroadcast the wireless signal from the parent node, thereby providing wider coverage even for taller homes across multiple floors.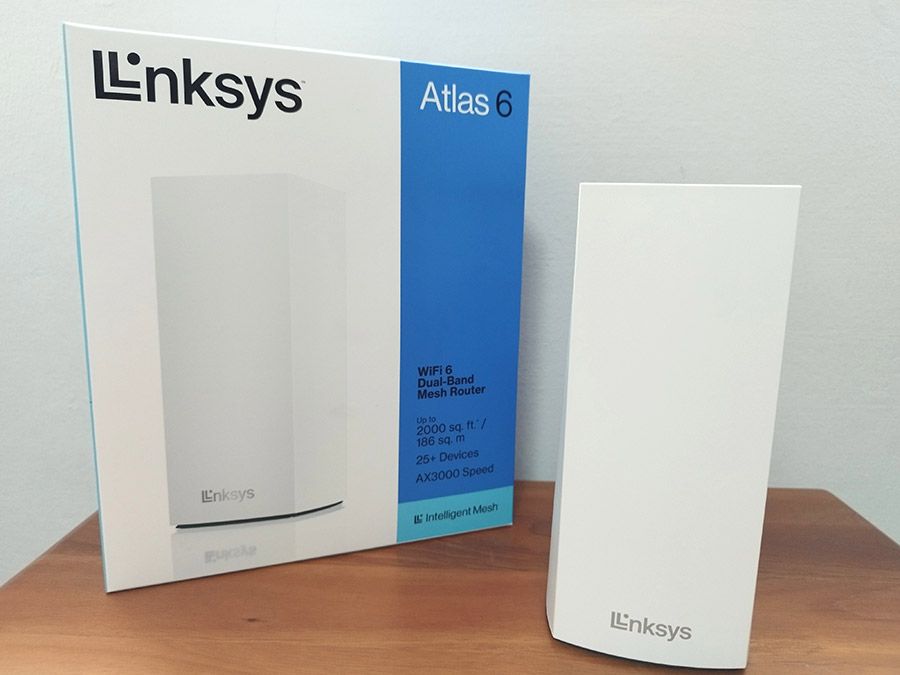 In July, we reviewed the Linksys Atlas Pro 6 dual-band mesh Wi-Fi 6 system and in this review, we take a closer look at its younger sibling, the Atlas 6. Designed as an entry-level dual-band Wi-Fi 6 mesh system, the Linksys Atlas 6 touts the ability to offer the speed and performance homeowners need, be it for work, online gaming or high definition video streaming across multiple devices. Each node boasts coverage of up to 186 square meters, supports 25 to 50 connected devices, and incorporates the latest Wi-Fi 6 standard that can provide faster speeds, enhanced security and improved connectivity to devices on the network.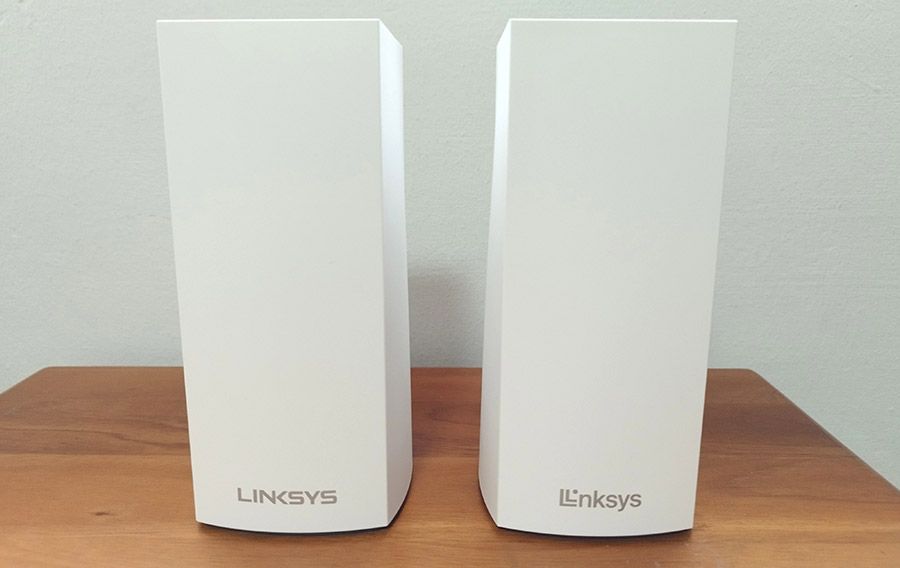 The Atlas 6 looks identical to the Atlas Pro 6, sporting the same white exterior shell, measuring 184mm x 84mm x 84mm. One notable difference is that the Atlas 6 has adopted the new Linksys logo design with the double 'L' alphabet. At the rear are the familiar Gigabit WAN along with three Gigabit LAN Ethernet ports and the power connector, while the base holds a Reset button, WPS button, a power switch, as well as the unit's Wi-Fi name, password, recovery key, serial number and MAC address information.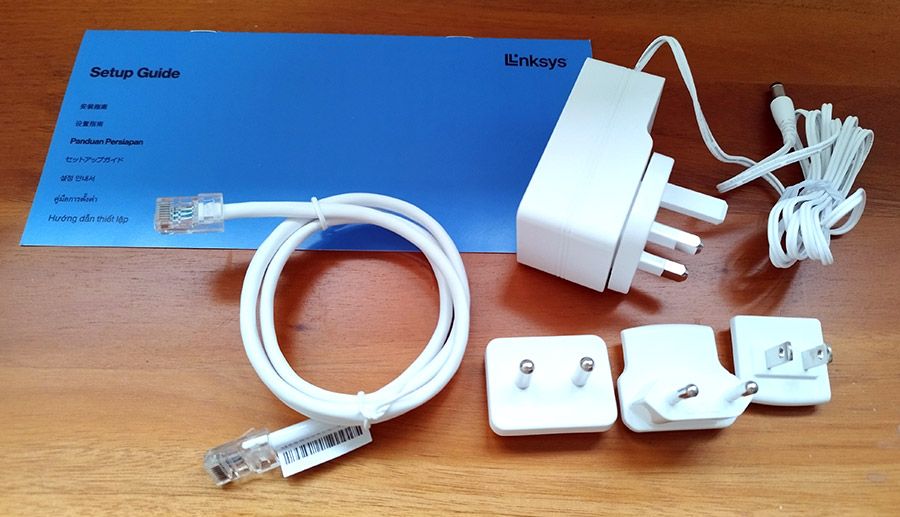 So what sets the Atlas 6 apart from the earlier Pro 6? It's the hardware inside as the main difference between the two is that the Atlas 6 incorporates three built-in antennas and Qualcomm Immersive Home 214 platform that supports up to four spatial streams, while the Atlas Pro 6 has five internal antennas and uses Qualcomm Immersive Home 216 platform that supports up to six spatial streams. A spatial stream is the wireless connection between the router and the device it is connected to, and the higher the number of connections translates to higher data rates and performance. Both Atlas 6 and Atlas Pro 6 feature 160MHz channel support that boasts over 1Gbps speeds to devices that support that 160MHz bandwidth.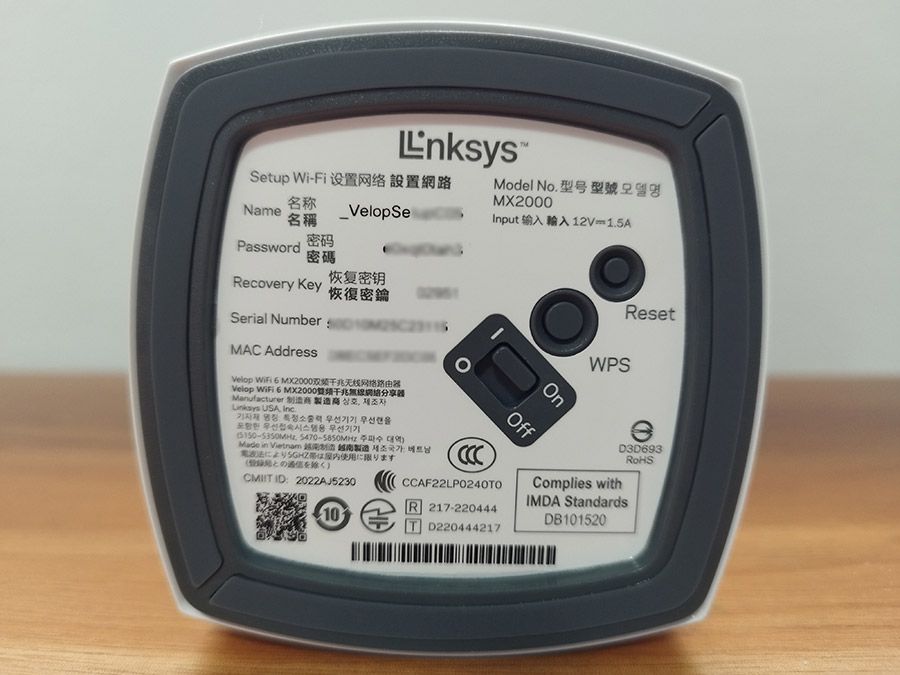 Our review unit comes in a standard retail box, bundled with a setup guide which directs you to use the Linksys mobile app, available on Android or iOS, an Ethernet cable and power adapter with different country compatible plug types. Setting up the Atlas 6 via the mobile app is a straightforward process – take note of the Wi-Fi name and password stated at the base as the mobile app will require you to key them in and connect your mobile phone to the wireless SSID. After that, it will prompt you to change the name of the wireless network, so make sure to make one that is entirely your own, enter your personalized password, and you're done. You will want to turn on your mobile phone's Location and Bluetooth settings before you begin, as the mobile app requires them through the setup. Otherwise, you may encounter the mobile app freezing and becoming non-responsive when it prompts for Location and Bluetooth to be turned on. In case that happens, simply close and restart the app and setup process.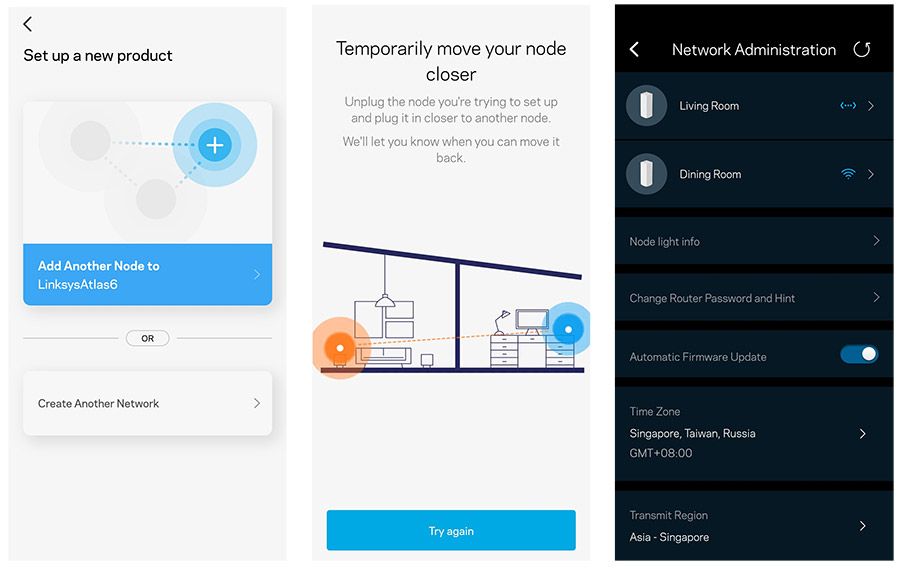 Adding a second node with the mobile app is a breeze after the first node, though you may want to take note of its placement as we did encounter the issues of failure to detect the second node as it may be too far away. On the Linksys mobile app, you can easily access various settings such as Parental Lock, to block your child's devices, blocks on specific websites, channel finder, configure SPI firewall and VPN Passthrough settings, toggle dynamic frequency selection, as well as enable WPA3 Personal/WPA2 Personal/Mixed Mode security.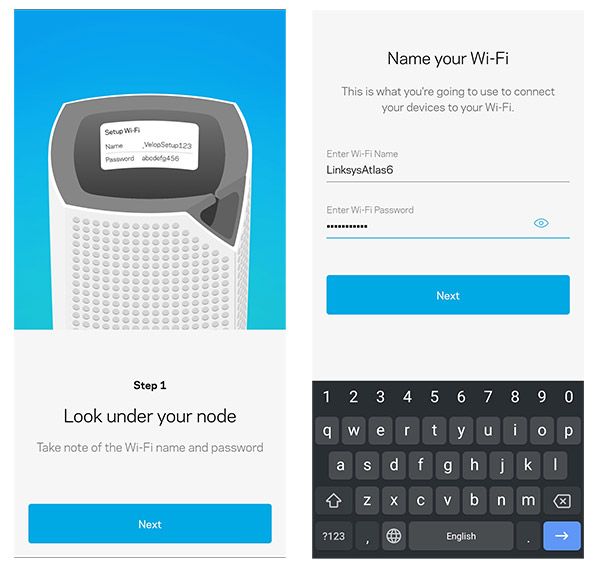 To test the router's wireless performance, we set up a Windows desktop PC via an Ethernet connection to the Atlas 6 in the living room. Subsequently, a laptop PC is placed in another room 9 meters away, separated by two walls and connected wirelessly to the router, to download a 4.3GB video file directly from the desktop computer. The video file transfer took 14 minutes 17 seconds at 5MB/sec. A second mesh node was installed in the dining hall that is about halfway between the parent mesh node and the notebook PC in the room and this time, using the same download parameters, the video transfer was a lot faster, at 5 minutes and 28 seconds, at 13.1MB/sec.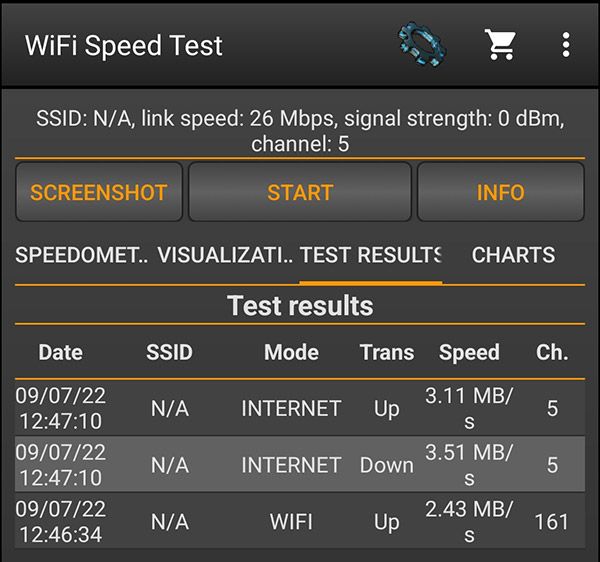 We also installed Wi-Fi Speed Test Android app on our mobile phone to measure local network throughput between our mobile device and the mesh router, as well as to test Internet speeds. With a single node, in the room 9 meters away, the Wi-Fi throughput registered 2.43MB/sec, with Internet download speeds at 3.51MB/sec, and Internet upload speeds at 3.11MB/sec.
With the secondary mesh node turned on, the Wi-Fi throughput was faster at 26.49MB/sec, with the Internet download speed shooting up to 25.76MB/sec, and Internet upload speeds improved to 21.33MB/sec. As shown in our tests, having an additional mesh node at the dining hall helped in improving the wireless coverage to devices that are further away from the primary node.
As for performance between this and the Atlas Pro 6, you can compare them here but overall, the performance variance is almost similar, making this a great option for most homes.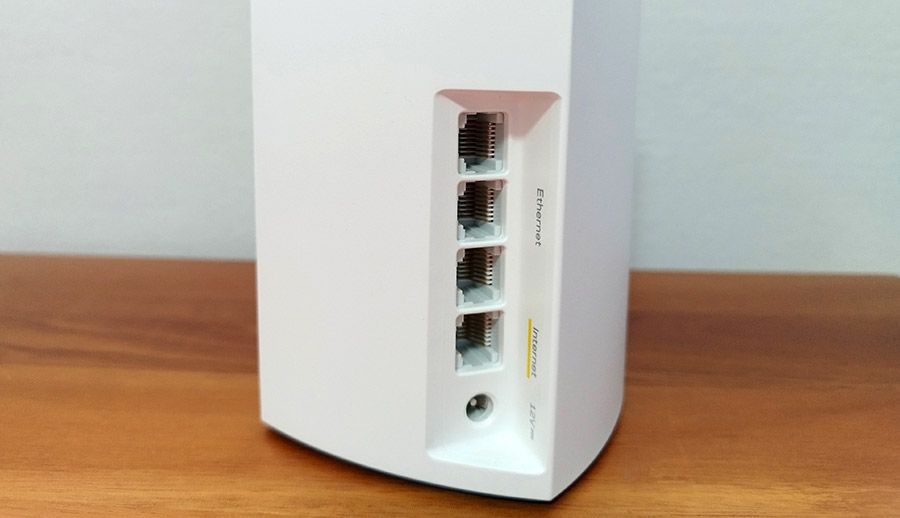 Like the Atlas Pro 6, the Linksys Atlas 6 proves itself to be a reliable wireless mesh router with sufficient features and performance you need. Currently, the 1-pack version is exclusively available to StarHub customers from 18 August till February 2023, and if you are a new customer, a two-year 1Gbps Broadband plan allows you to add on each unit of the Atlas 6 (Smart WiFi MX2) router at S$8 monthly. The 2-pack and 3-pack will be available separately in retail stores from Q4 this year.
GEEK REVIEW SCORE
Summary
The Linksys Atlas 6 has good wireless performance that is comparable to its Atlas Pro 6 sibling and can be easily fitted for most homes.
Aesthetics -

7/10

Build Quality -

9/10

Performance -

8.5/10

Value -

8.5/10

Geek Satisfaction -

8/10