This would be my first time reviewing the seasonal sets of 2016. This year saw the departure of the seasonal vignettes and TLG is continuing it's animal seasonal sets. There was a run of these animals in 2014 so perhaps they might revert to the vignettes come 2017.
Build Experience
This comes in 2 unnumbered bags and took me roughly 15 minutes to complete. Not a very complex or difficult build but it does have some solid basic techniques that any Lego novice could learn from.
Playability
There is some playability with the Easter Chick as both the head and feet swivel and the wings are attached by hinges. There are some points of articulation but that is just about it.
Value
The local recommended retail price (RRP) is $18.90SGD and consists of 111 pcs which brings each piece to 17 cents (15cents with the membership discount). The parts are quite decent with the yellow plates and curve bricks that are good for builders.
Design
The 'chibi' look works for this Easter Chick. It is quite adorable to look at and I love how they designed the split between the upper and lower beak.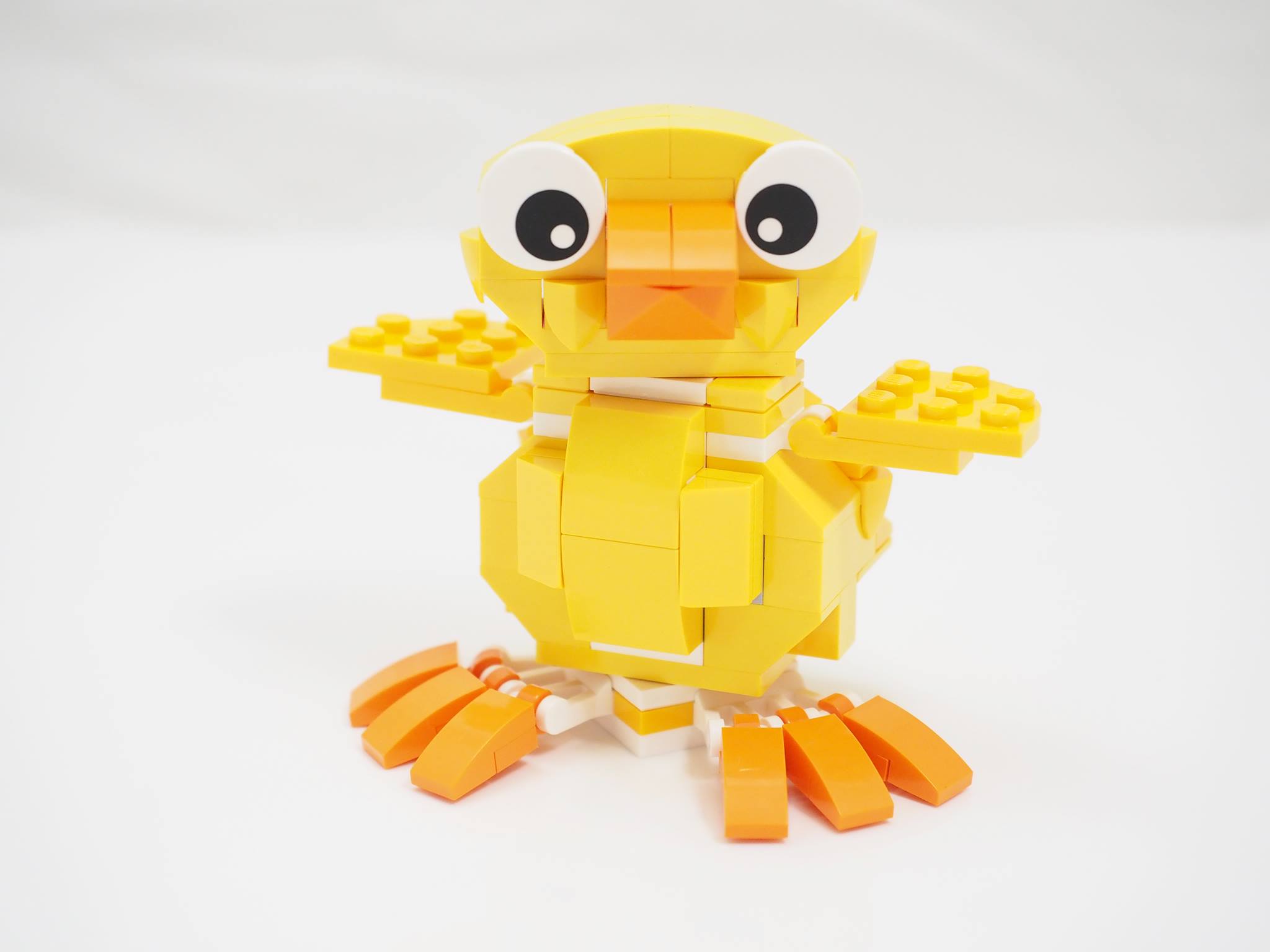 This set works on a few levels, it is great for LEGO beginners trying their hand at a small set and it also works for builders as the parts are quite good to keep for a rainy day MOC. If this ever goes on sale, it would be a good to pick up a few boxes.
Brickfinder provides the latest and greatest news on LEGO in Singapore and around the world! We also find good homes for needy bricks! Join the growing Facebook community below!
---

Drop a Facebook comment below!
---