When reminiscing about misspent youth, and schooling years as carefree students, most will either sigh with nostalgia or cringe at the silly mistakes made back then. But everyone essentially moves on to their next phase in life after straddling the line between childhood and adulthood. And, there will undoubtedly be a few encounters that, when recontextualised and looked back upon, seem like over-dramatised issues which could have been easily resolved.
As many Japanese movies are wont to do, the focus in Last Letter is on the anecdotes of bygone high school days; if only to reflect the regret at the missed opportunities of the protagonists. The film is framed as a shamelessly melodramatic corny tear-jerking romance and delicately phrased euphemisms do little to change that. But, at the film's heart, it's a poignant story about learning to move on from your regrets.
For a medium that takes advantage of modern technology to its fullest, the film delivers its story through a traditional form of communication, the beauty of the written word. Via the exchange of letters, the characters pen bittersweet stories filled with echoes of ghosts from their pasts. The celebration of the written form is further cemented by the fact that the director, Shunji Iwai, also happens to be the original novelist of this tale.
The synopsis is deceptively uncomplicated, a married librarian, Yuri Kishibeno, gets entangled in a case of mistaken identity when she pretends to be her deceased elder sister, Misaki Tono, at a high school reunion. Yuri has always lived in the shadow of her higher achieving sibling and through a comedy of errors, Yuri meets her first love, Kyoshiro Otosaka, who mistakenly believes she is Misaki at the reunion, and a quirky correspondence ensues.
Kyoshiro, who once found success as a novelist due to his book about Misaki (it's essentially a love letter to her), is left adrift after she leaves him for Ato. He starts receiving letters from Yuri who writes to him under the guise of Misaki. The use of letter writing leads to some hilariously endearing misunderstandings. His ill-fated attempts to write back end up with his letter being posted to the sisters' old home, where the daughters of the two sisters reside.
The two cousins were brought together when their family gathers for Misaki's funeral, hence the reason for them living in the sisters' old home. In a fit of boredom and curiosity, the young girls decide to write back, thus causing a discrepancy in "Misaki's" narratives due to the dual set of letters he receives.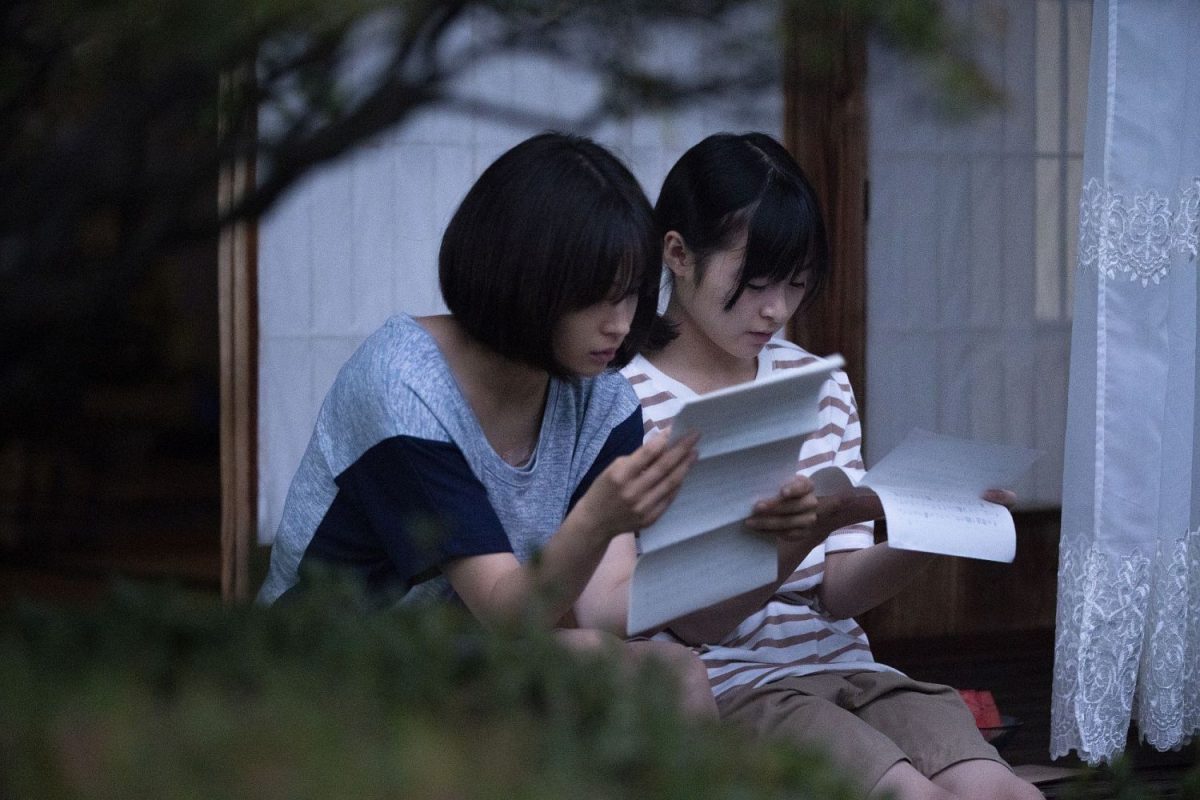 However, look past the melodrama and Iwai gifts us with a profound story of realistic characters who, with age, learn to reconcile with ghosts from their pasts; and have their experiences contrasted with that of two current high schoolers, the daughters of the now grown-up sisters Soyoka Kishibeno (Yuri's daughter) and Ayumi Tono (Misaki's daughter).
Last Letter's casting itself does hold a few surprises for us with Neon Genesis Evangelion creator, Hideaki Anno, making a cameo as Sojiro Kishibeno, Yuri's prickly animator husband. His brilliantly comedic performance even includes him dunking his wife's phone into the bathtub at one point (and it's no wonder she chooses to write letters in secret to her "guy friend" from school). Some could say that Anno's guest appearance may even be a sly nod to when Iwai played a director in Anno's film, Shiki-Jitsu.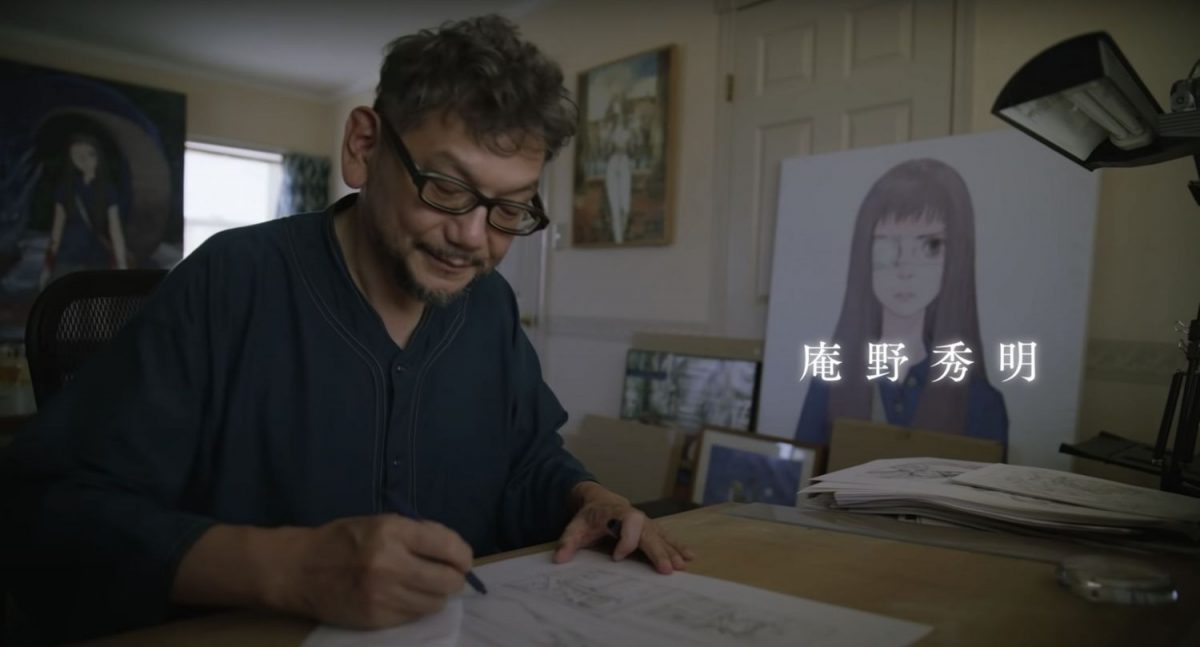 Other than Anno, the film rolls out an A-list cast with the ever-popular Masaharu Fukuyama (Galileo, Everyone's Demoted, Like Father, Like Son.) as the once successful novelist, Kyoshiro; beloved actress Takako Matsu (Hero, Love Generation) as Yuri; and melodrama veteran Etsushi Toyokawa (10 Promises To My Dog) who plays Ato and even worked with Iwai on his previous film Love Letter (1995).
We also get to see Suzu Hirose who plays Ayumi/Young Misaki and Ryunosuke Kamiki who plays the young Kyoshiro reunite again after their stint as the leading couple in Gakkou no Kaidan. The up and coming Nana Mori (Weathering with You(voice), Hell Girl, LiarxLiar) plays Soyoka/Young Yuri and even sang the theme song Kaeru no Uta for the movie. And in a weird twist, Matsu and Hirose also starred as a mother-daughter pair in the animation Fireworks, Should We See It from the Side or The Bottom?
The characters' fates are intertwined through Misaki, whose presence is distinctively absent from the film due to her death. Yuri, who became estranged from her sister after high school, is forced to face her sister's daughter, Ayumi who bears a striking resemblance to her mother. This fact stands out starkly in the film as the actress, Hirose, also doubles as Misaki's younger incarnation. The same goes for Mori who plays both Yuri's daughter Soyoka and the younger incarnation of Yuri.
The two daughters of the estranged sisters have a shared sisterhood that wistfully echoes that of their mothers', and further tugs at our hearts with the what-ifs and what-could-have-beens had the relationship between their mothers remained as sure and warm as theirs.
Unfortunately, the fate of their mothers was never headed for a happy end due to the rivalry, albeit one-sided, over their love interest, Kyoshiro. What makes the film interesting is the lack of a central protagonist. Everyone here has a role to play, very much like the message the film is trying to teach us about life. A whole person's life cannot be recorded down in a book, everyone may be the lead in their own stories but the world does not revolve around them.
Most people remember what it's like to be at the cusp of adulthood, but rarely do we see this portrayed through the eyes of someone older and wiser. This subtlety gives the film a distinctive voice as childhood is now cast in melancholic yet saccharine light. Their various timelines from childhood to adulthood are masterfully weaved into one another, creating, not the space-time action of Tenet, but a beautiful web that strings their lives together.
In penning letters to her first love as her sister, Yuri embodies a spectre from the past, thus allowing her to find a way to reconcile with her estranged sister. In writing to Yuri after Misaki's death, Kyoshiro unknowingly pens letters to a ghostly illusion of the past. Perhaps all their letter-writing adventures are also a last attempt to keep Misaki alive after her tale ended so abruptly with her mysterious death. It opens up avenues of her life that her sister, daughter and once lover may not have uncovered alone, a trend that greatly informs the film.
Building up characters with relationships that we care to cry over in such a short amount of time is a huge feat that the movie accomplishes. It's a charming tale on the paradoxes of life, exploring the joys and sorrows of sibling relationships and heart wrenching yet nostalgic memories of childhood.
Last Letter may very well be a love letter to the past itself. In rediscovering the beauty of handwritten letters, we peel back the layers to reveal the secrets of the not so average, average siblings.
With Last Letter's tale of lost love and bygone eras, we witness the hauntings from beyond the grave of a person who created a hole in those left behind. It is not unlike the 2004 Isao Yukisada's heart-wrenching Crying Out Love in the Center of the World, which features another protagonist reminiscing about his lost childhood love.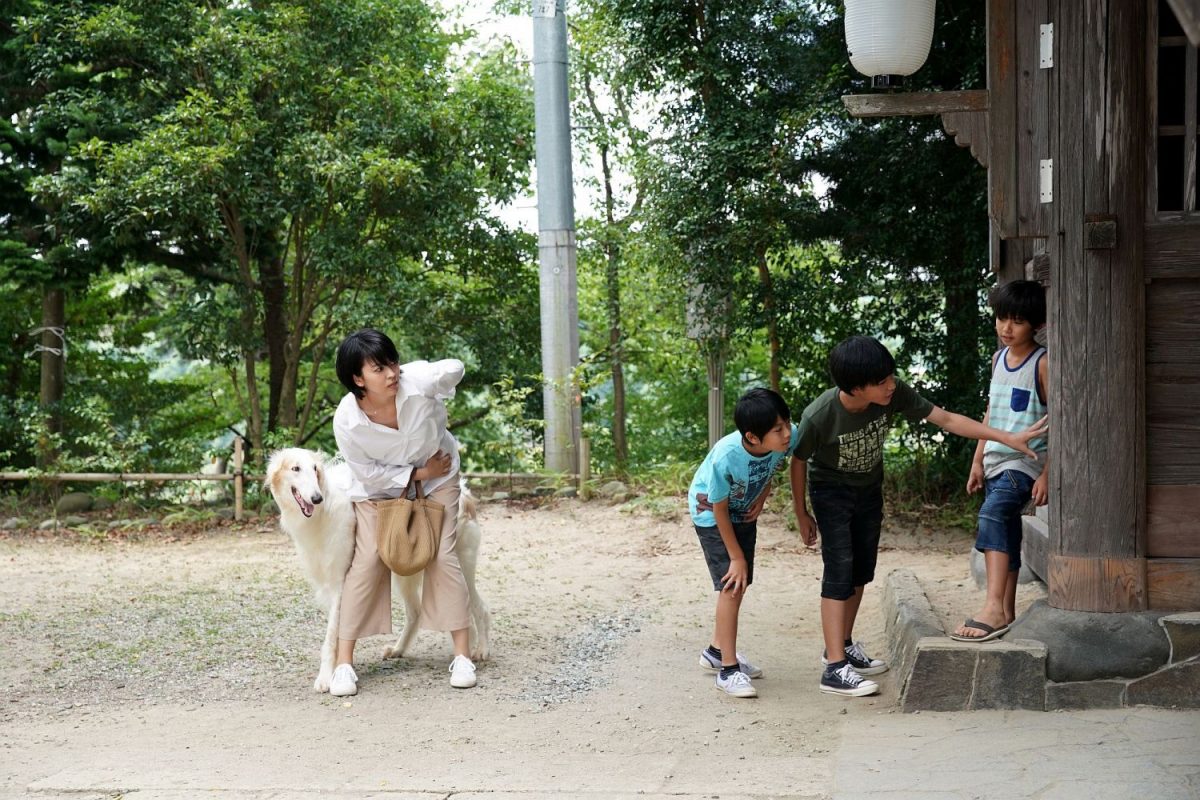 As Ursula K. Le Guin once said, "It is good to have an end to journey toward; but it is the journey that matters, in the end." The story is more about immersing in one's own memories from the past and not so much about overcoming grief. It is about the voyage of self-discovery through retracing your steps and uncovering what you may have missed out, the phenomena of keeping someone who is gone close despite their physical absence.
Last Letter is a 2020 remake of the Shunji Iwai's self-directed 2018 film of the same name. The first incarnation of the tale found success in the Chinese market as the filmmaker decided to set it in Shanghai. But as the auteur is known for his intuitive takes on contemporary Japanese works such as youth drama, it is understandable why the director-writer wished to return to his Japanese roots for a brand new take on the film. For those who are interested to watch the film in Singapore, it will be premiering at The Projector from 1 October 2020.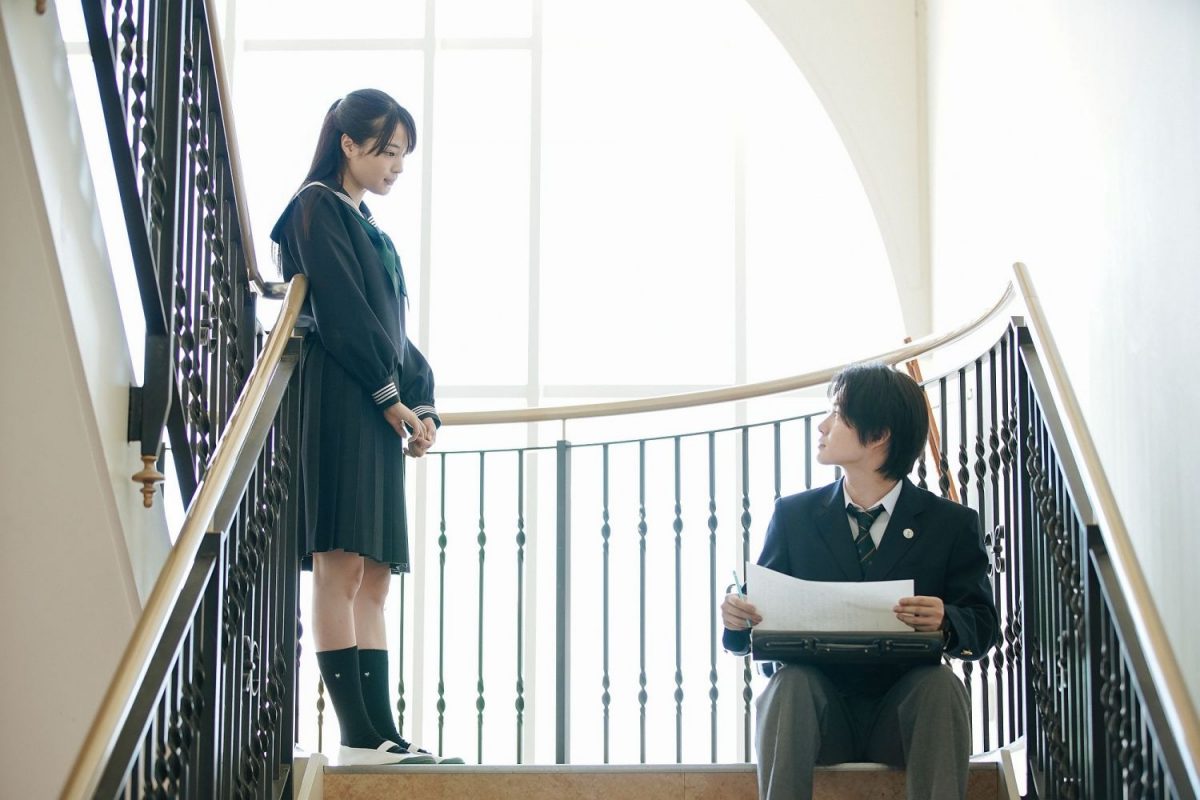 If you don't already know, The Projector is a rare gem in the heart of our modern city featuring a retro movie theatre which screens indie, foreign films and blockbusters. Their Intermission Bar serves snacks such as Pizza and beer. Unfortunately, due to COVID-19 measures, they aren't able to dish out live music on weekends for now. Seats are limited so do book your tickets early to avoid disappointment!
Premiere Date: 1 October 2020
Location: The Projector @ 6001 Beach Rd, #05-00 GOLDEN MILE TOWER, Singapore 199589
Box Office Opening Hours: Monday – Friday, Sunday (4pm – 8.30pm). Saturday and Sunday (1pm – 8.30pm)
GEEK REVIEW SCORE
Summary
Last Letter is a melancholic love letter to the past, uncovering bygone eras of childhood days and innocent love while exploring what it means to move on from your old regrets and reconcile with ghosts from the past.
Story -

8.5/10

Direction -

8.5/10

Characterisation -

9.5/10

Geek Satisfaction -

9/10