Following the success of Horizon Forbidden West a little over a year ago, it would have been fine if Guerrilla Games decided to take some time off before plotting the new adventures of Aloy. However, fans are being rewarded with an expansion DLC that goes beyond its remit of extending the base experience, and bringing fresh impetus to the sci-fi setup that revolves around hunting machine dinosaurs. Horizon Forbidden West: Burning Shores, much like the original, deserves its time in the spotlight, and rightly so.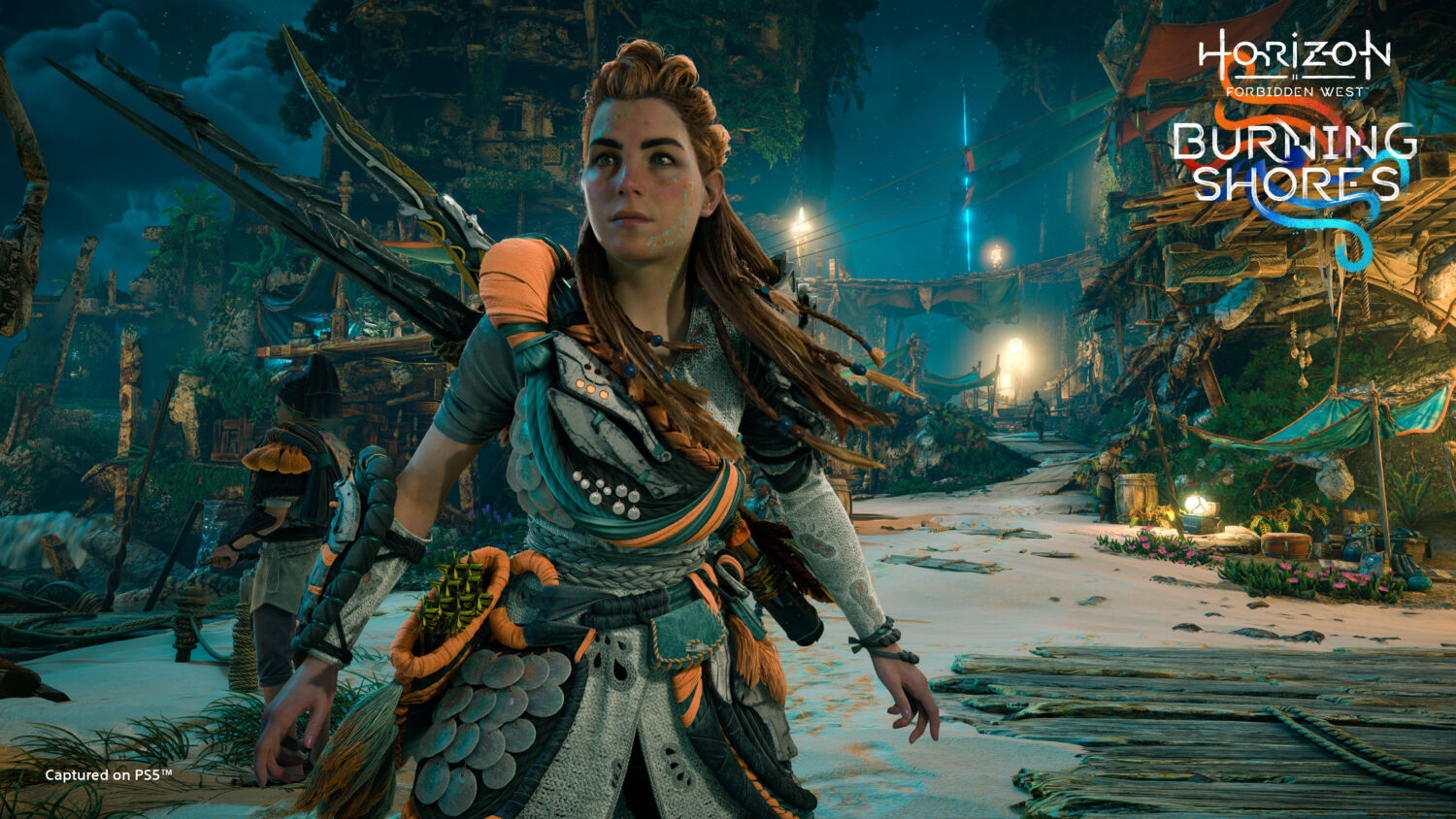 Taking place after the events of the main campaign, the DLC brings players to the ruins of Los Angeles in order to track down even more information that can help with the impending threat teased during the conclusion. While fans would hardly need encouragement to dive back into the colourful and complex setting, Horizon Forbidden West: Burning Shores makes it even more enticing thanks to the world design.
Land and sea converge in a beautifully realised landscape, with the burning lava adding another dimension to the visual enjoyment. And with a map size that is about four times the size of the condensed San Francisco area in the original, there is much more space for both the developers and players to play with.
These are not just for show either, as Guerrilla has managed to utilise landmarks as new additions to gameplay. Geysers can provide extra life while gliding; powerful ballistas can be used for puzzle-solving instead of destruction, and Aloy still being able to count on the Sunwing to ascend into the skies helps tie everything together to create a true playground of navigation.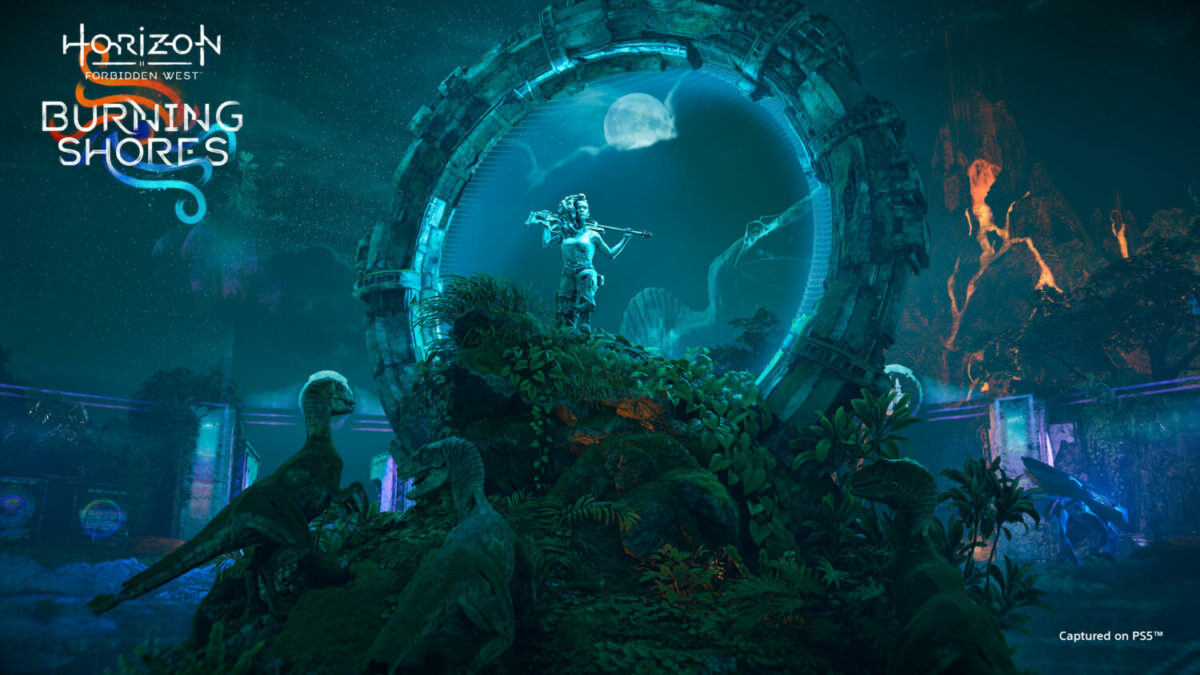 Of course, the main attraction of mechanical beasts and combat is still front and centre in Horizon Forbidden West: Burning Shores, and the DLC wastes very little time in thrusting players back into the fray. While those returning will need some time to get up to speed yet again, the combat design remains an excellent one, with machines capable of massive destruction but still susceptible to smart approach play and precise shots.
There are also new additions to contend with in this new frontier, such as the agile Bilegut that loves to spew acid or the pelican-like Waterwing, and adds more food for thought when it comes to dealing with new threats. That said, Aloy is not left out either, with new skills to learn and master, while having new weapons to mix into her arsenal that ups the enjoyment level in combat.
All of it is aided by the great level design demonstrated in the environments of Horizon Forbidden West: Burning Shores. Spaces are used to good effect in creating action-packed encounters, together with environmental hazards that can be leveraged to Aloy's advantage. Such fights also benefit from the increased variety of foes to choose from, oftentimes leading to battles that are intense, exhilarating, and full of flexibility.
That high bar also serves to highlight the struggle of the expansion in nailing some of the bigger moments, both for the plot as well as the gameplay. A mid-game bullet sponge boss battle, as well as the climatic conclusion that trades strategic play for spectacle, are both not exactly representative of the excellence that is a hallmark of the series. For such a wonderful thrill ride, the sudden drop in quality on both occasions can be a bit of a bummer.
Despite the slight hiccup, there is no denying that Horizon Forbidden West: Burning Shores has more going for it than against it, elevated by the further character development of Aloy and the debut of new face Seyka. As a companion, the latter proves to be a great sounding board for plot devices and progression, helping to ease the burden on the main heroine in storytelling and gameplay.
This also allows Aloy to be fleshed out further, with both characters being the two sides of the same coin, similar but not duplicates, which creates a dynamic that is both fun to watch and be a part of. The continual evolution of Aloy from a loner into someone who can trust her allies and lean on them is a journey that continues to bear fruit here, and with Seyka's addition, Guerrilla Games once again shows their writing chops in making the lead character relatable.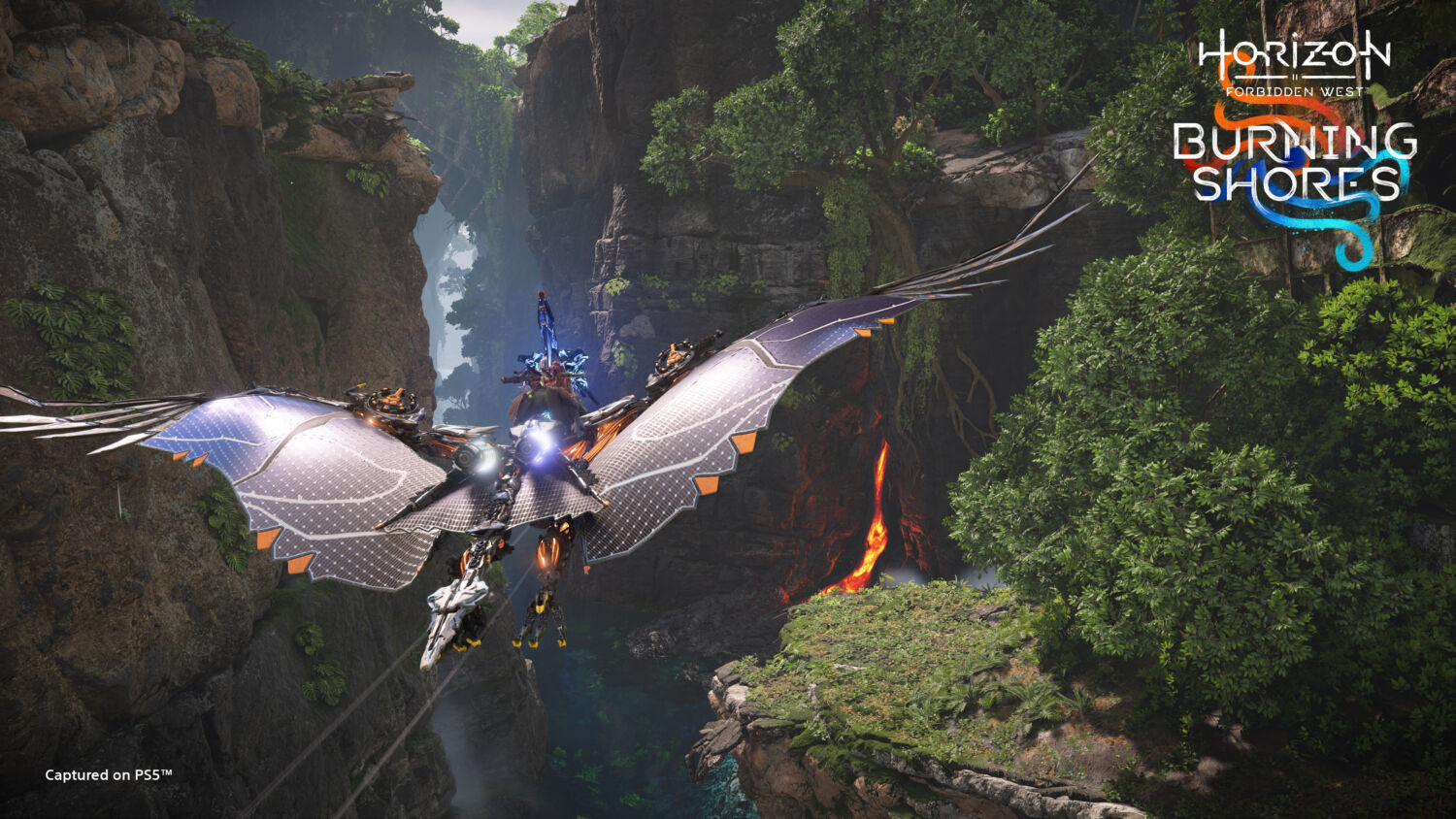 It would have been easy to dismiss Horizon Forbidden West: Burning Shores as just another DLC that doesn't do much, but on the contrary, this is one new chapter that fans will sink their teeth into and come out the other end satisfied and excited for Aloy's next adventure. From further refining a gorgeous world, expanding the character development, to adding even more spice to the established combat formula, the experience comes to possess additional depth and flavour that should not be missed, even if certain impactful moments don't exactly hit the mark.
Horizon Forbidden West: Burning Shores is available now on the PSN Store for $28.16.
GEEK REVIEW SCORE
Summary
Aloy continues to grow as a character in Horizon Forbidden West: Burning Shores, picking up vital new tricks that enrich an already excellent foundation of gameplay and worldbuilding.
Gameplay -

8/10

Story -

8.5/10

Presentation -

9/10

Value -

8.5/10