When IO Interactive started the reboot of the Hitman series in 2016, nobody realised just how high the assassination simulator would reach in terms of its quality, scope, gameplay, and design mechanics. Fast forward six years later and Hitman 3 is the perfect way to end off this particular trilogy starring the bald-headed Agent 47. If there ever were varied, wide-open playgrounds of death that rewards one's patience, this game has a full collection of classics just waiting to be explored.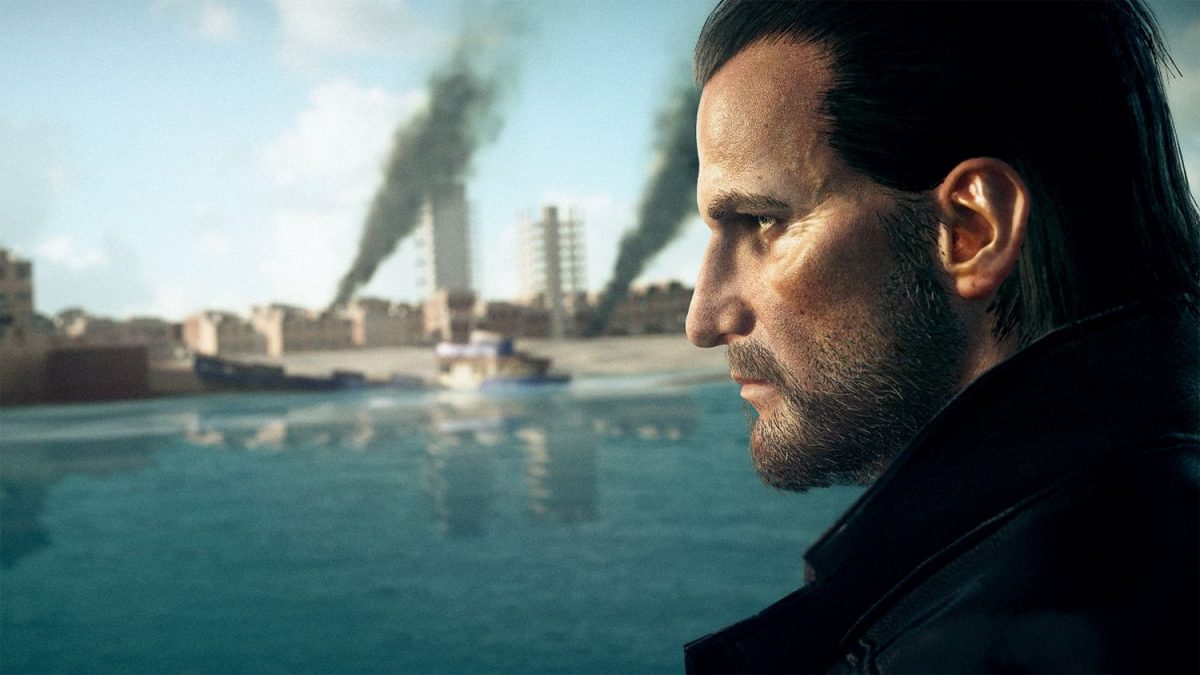 The development team has certainly pooled their expertise and learnings over the last two games with Agent 47's last hurrah, at least for now. Putting together some of the more surprising and innovative levels seen in the franchise, the third-person killing sim might feel familiar, but it is the perfection of all the systems fans have seen thus far.
With six expansive levels, each providing a variety of ways in which to progress, the possibilities are quite endless. If you are the sort to think out of the box, there is much carnage to be had. The same goes for the perfectionist assassin, with careful planning and execution rewarded with a different kind of satisfaction.
Although Hitman 3 is firmly positioned as a sequel, it can feel more like a substantial expansion to returning players. Everything has largely remained the same, with both the UI and controls exactly how you left them. IO did add a new toy in the form of a useful camera that can hack and examine objects, but otherwise, you already know what you are going to get.
It would be hard to not spoil anything when talking about the different levels, but rest assured, Hitman 3 packs plenty of punch when it comes to surprising the player with its depth and malleability with all of its interwinding systems. Killing has never been more fun, or crazy, depending on how you approach things.
As one would expect, the highlight of the game is the adventures that you can get up to. All of the levels in Hitman 3 can afford to be compared with the best of the series have had to offer. From the stunning heights of the tallest tower in Dubai to the cosy country manor, or the futuristic city of Chongqing to a German underground party, there are sights to behold and marvel at with every turn.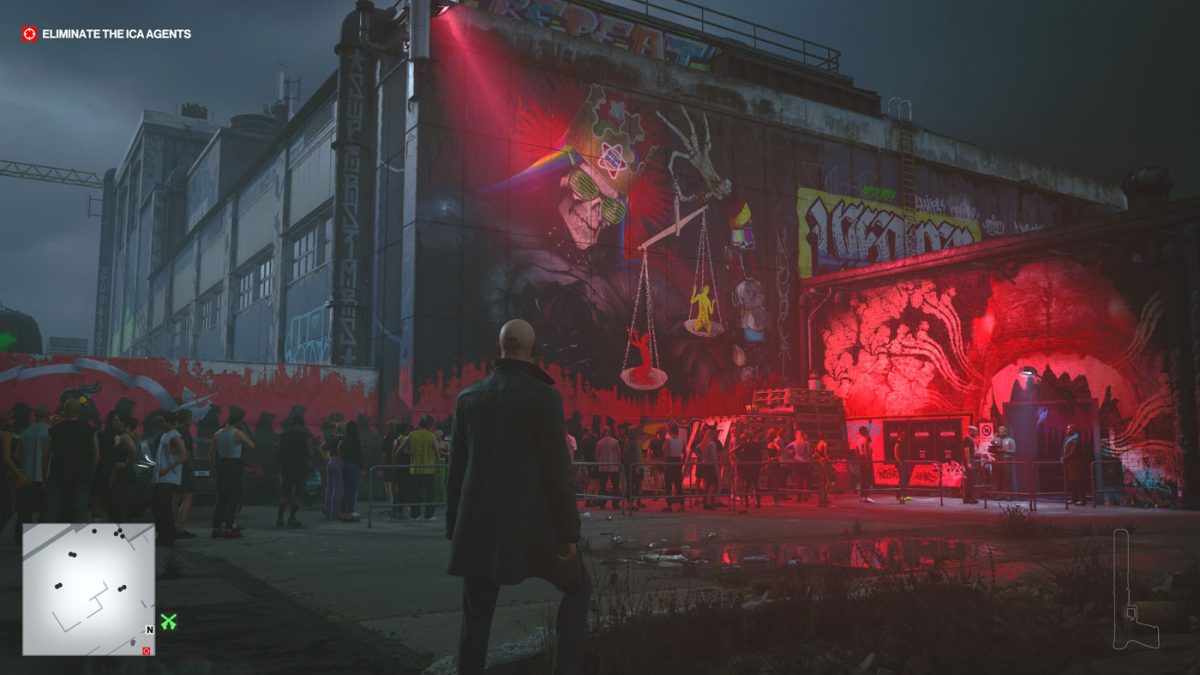 As far as killing in secrecy goes, a straightforward shot to the head is always a classic, but there is something to be said about laying the foundations for the kill by observing, listening, and taking advantage of openings. Players will need to keep their eyes peeled for opportunities to get past security, don the right disguise, and get their timing just right so everyone is none the wiser.
The art of killing does always mean pulling the trigger or a knife, as players can creatively choose to put poison in the food, or cause an industrial accident. Heck, one can even moonlight as a detective just to get close to a target, and Hitman 3 has been designed to provide countless replayable situations, and each killing instance remains a delight to be discovered.
Hitman 3 has no qualms about wanting you to wait and see, rather than reward all-out action. It is a nice change of pace compared to many of the AAA games that have permeated the industry. That is not to say you cannot enjoy wanton murder, it just feels more refined as an experience if you take the time and effort.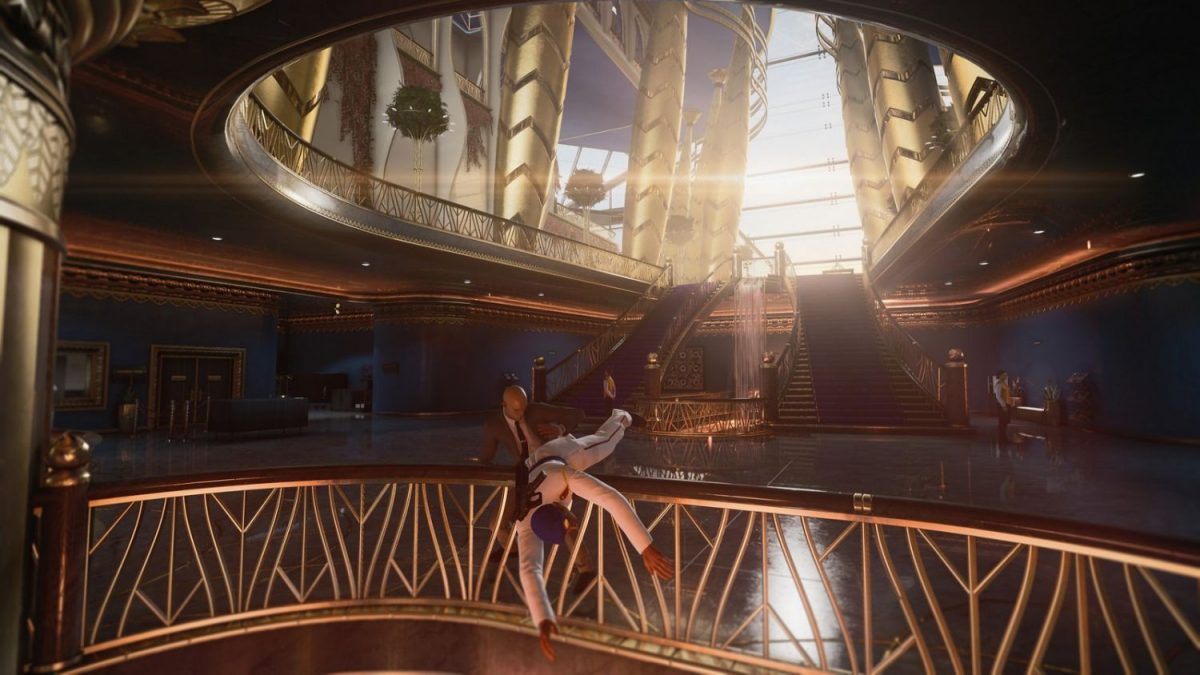 It all helps that the AI is still hopelessly hilarious at times. In fact, it feels almost baked into the DNA of the series that guards are always intrigued by a shiny coin, or that everyone has difficulty recognising a co-worker has now been replaced by a stern, bald man. Suspension of belief is expected of players, and once you give in, the precise nature of Hitman 3 dovetails perfectly with its brand of ridiculousness.
Beneath all of that greatness is still a thread of a story that barely holds up, or matters at this point. The good news is that it is finally wrapped up after five years of convoluted plans in the shadows pulled by hidden organisations. The more we keep to the assassinations, the better it is. 
Once you are done with the varying levels in Hitman 3, you can fire up the old collection of maps and levels thanks to the integration with both Hitman and Hitman 2. Players can bring over both their levels and progress to the shiny new game, and if you ever wanted to blow through the entire collection in one go, you now have a neat little package to help you along the way.
The surprise inclusion of a virtual reality mode for the PlayStation consoles is certainly worth a look, at least for the laughs instead of a truly playable experience for long. There is no support for the PS Move controllers, and it can be a hassle just trying to get your shots off. Melee is no issue, but when you cannot even shoot someone in the head reliably even if the target is right in front of you, it becomes a problem.
It is wonderful that we get to experience all of the levels in the trilogy in VR, but the execution leaves much to be desired. Better controls, optimisation, and actual care in creating VR specific situations may have paid off more here.
Yet, the real meat of Hitman 3 remains a feast for the gods. This is a sizeable serving of truly wonderful gameplay design stacked with replayability at every end. Not only is Hitman 3 a great entry into the franchise, but it is ultimately the best way to enjoy Agent 47's journey as an assassin. For all the games that have starred the bald-headed one, Hitman 3 might just be the best of the bunch.
Hitman 3 is available for PS4/PS5 for $79.90 on the PlayStation Store.
GEEK REVIEW SCORE
Summary
Rewarding and undeniably fun, get your money's worth with Agent 47 in Hitman 3.
Gameplay -

10/10

Story -

7/10

Presentation -

9/10

Value -

9/10