Anyone looking to revitalise a horror franchise needs to learn from Evil Dead's playbook. It's been 10 years since Fede Álvarez's reimagining of Sam Raimi's original The Evil Dead trilogy, and Lee Cronin's 2023 entry and continuing sequel, Evil Dead Rise, follows the journey of the possessed, taunted and haunted and is – how shall we say this appropriately? – one for the books.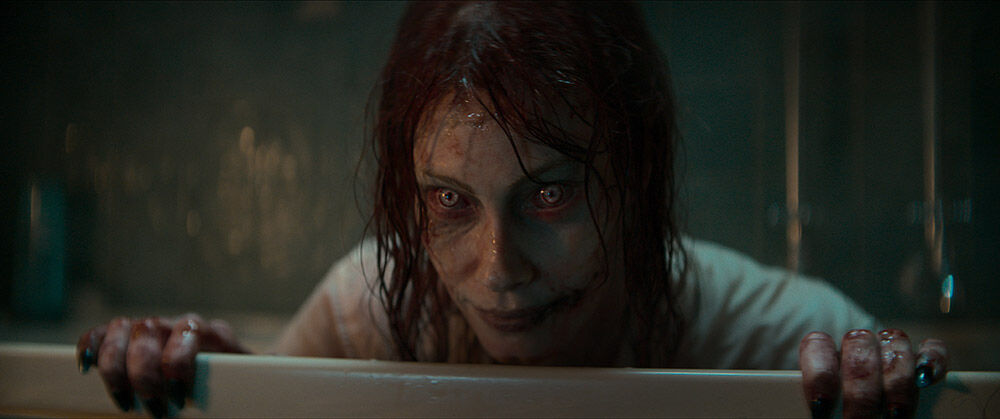 With the success of 2013's Evil Dead that continued the franchise, Evil Dead Rise now openly embraces and pays homage to Raimi's beloved horror series, along with its long-standing hero Ash Williams (Bruce Campbell). The movie is littered with visual references like pizza boxes and tree-cutter vans, uses the same frames and shots and features Raimi's unique dark sense of humour. But like Álvarez's entry, Evil Dead Rise also introduces its own set of characters and revs up in gore and supernatural horror to create a refreshing blood-fest.
The movie starts out familiar – college kids, cabin in the woods, a couple of killings – before pulling viewers into an entirely new setting never before seen in the Evil Dead franchise, the City of Angels! Just like Scream VI, Evil Dead Rise relocates its horror to a tiny apartment in a big city. Only instead of a cushy New York apartment, Evil Dead Rise is situated within a rundown building in Los Angeles.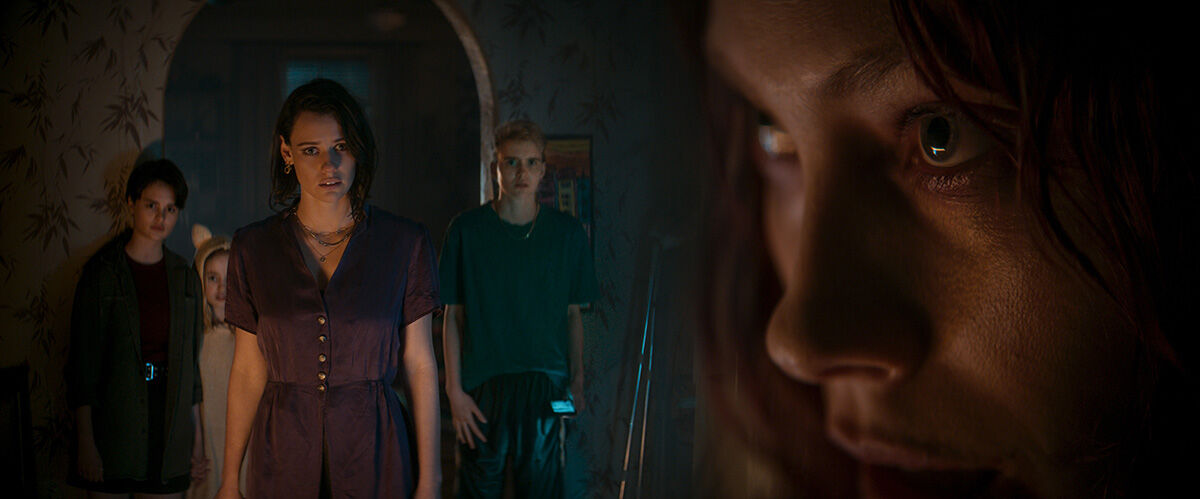 Our leads are Ellie (Alyssa Sutherland), a single mother who runs a tattoo business in her cluttered apartment and her younger sister Beth (Lily Sullivan) a guitar-technician who shows up one night after screwing up her life, again, and is seeking help from Ellie, again.
The movie very quickly sets up the dynamics of these sisters. Ellie is the older, more responsible one who on top of managing a divorce, is doing a pretty rad job raising three children on her own, two of whom are teenagers – Danny (Morgan Davies), whose interests lies in music and DJ-ing and Bridget (Gabrielle Echolls), an activist at heart. Her youngest, Kassie (Nell Fisher), is a sweet baby face who has a taste for decapitating dolls. Beth, on the other hand, has been unkindly labelled as a groupie and is irresponsible when compared to her older sister.
This dynamic is later switched when Ellie becomes a Deadite and Beth is entrusted to protect her nephew and nieces safe from their own undead mother. Deadite Ellie mocks and taunts her family members and skips around the apartment and its corridors like an unhinged child, while Beth does whatever she can to put a stop to the demon possessing her sister, which if you're a fan of the Evil Dead franchise, know that that is impossible.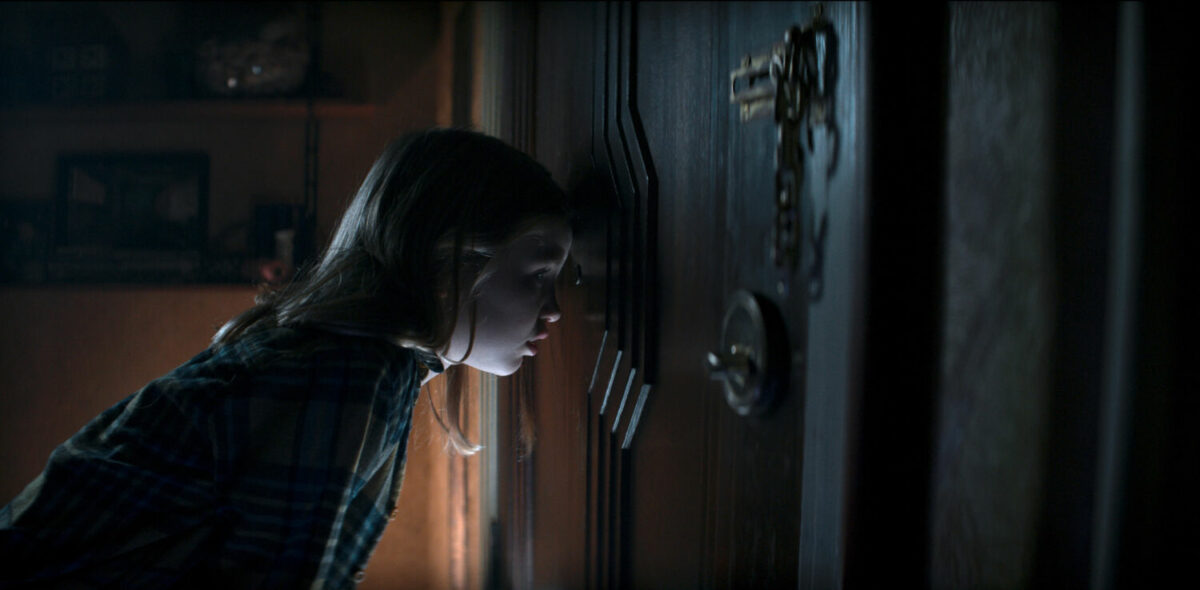 Being the sole protector also means that Beth is at the forefront of many of the Deadite attacks. She gets stabbed through her palm with a giant piece of glass, gets her leg grated like cheese and is flung around like a ragdoll. But the rest aren't safe either and alas, helpful and innocent neighbours only serve to increase the movie's body count and showcase just how malignant the demon is because even after all this slaughter, Ellie can still sing sweet lullabies and manipulate her children into trusting her.
Rated R21, Cronin is a certified sicko. Seeing how the film's characters are limited to one tiny apartment, everyday home objects become deadly weapons that the Deadite use to torture its victims. There's also a lot of body horror with characters contorting and crawling, body parts strewn across the screen and of course, puking blood, bugs and the like. We won't spoil it but Evil Dead Rise's last act has a 'final boss' Deadite that we promise is what nightmares are made of.
Evil Dead Rise does not have a limit and each gruesome act is followed by an even more gorey performance with little to no breaks or pause that the only thing that's rising throughout the movie is our heart rate. Cronin truly came to show up Álvarez's bloody gore-fest and boy, did he deliver.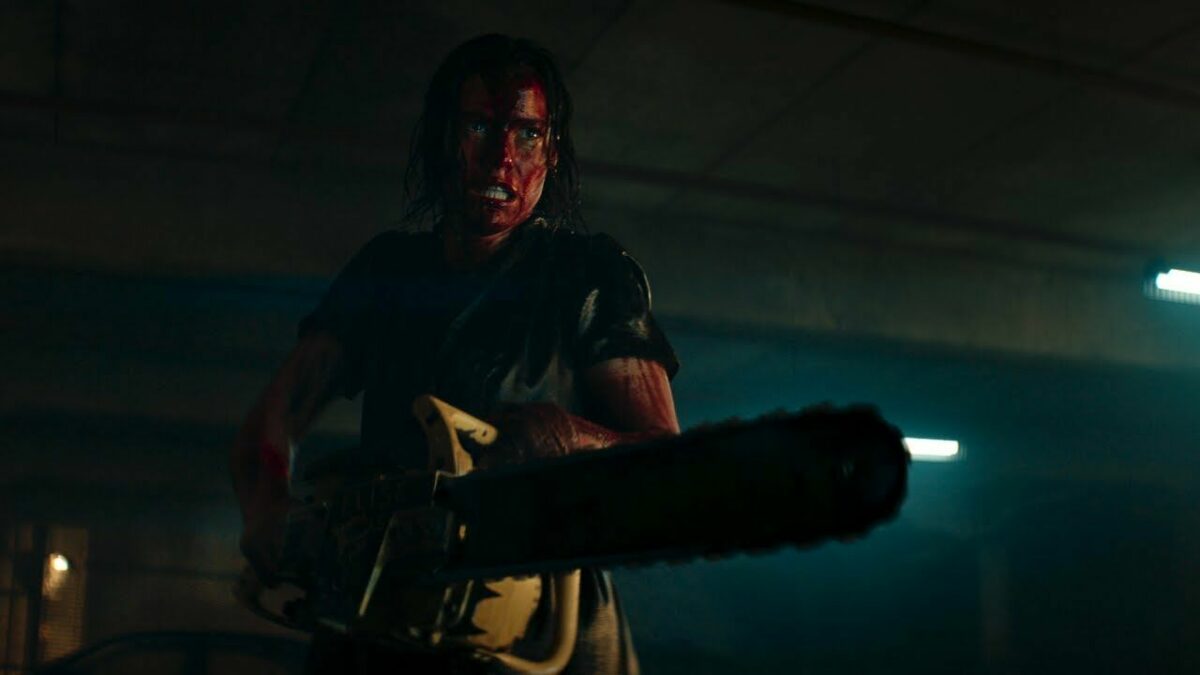 Aside from the gore and the scares that come with demons and possession, the movie's apartment setting is also instrumental in creating a tense and frightful atmosphere. Our characters are confined to the apartment due to a 5.5 level earthquake that hit the city the same night and there are no other means of escape, including lifts and stairs. Just one Deadite that later becomes two, and then three, and then more until everyone's dead by dawn. It feels claustrophobic and engrossed viewers are likely to feel just as trapped as Beth. The only difference is, members of the audience can leave if it gets too much, while Beth is stuck facing her nightmare sibling.
Sutherland leaves an impactful performance, as her Ellie is hellish and frightening. The actress drags her pale and contorted body in the dark and flashes a smile that even The Joker can't beat, shoved so close to the camera that we can't help but look away at times. The 1.8 metres tall actress also has the advantage of height, which makes her Deadite even scarier to fight when she's on top of you and digging her long black fingernails into your skin or when she's up on the ceiling shrieking and screaming. This isn't the Vikings actress' first rodeo in horror having appeared in The Mist TV series and 2019's horror film, Blood Vessel, but Evil Dead Rise has the potential to be her breakthrough role in horror. We want to see more of Sutherland as a maniacal possessed being – the world has enough scream queens!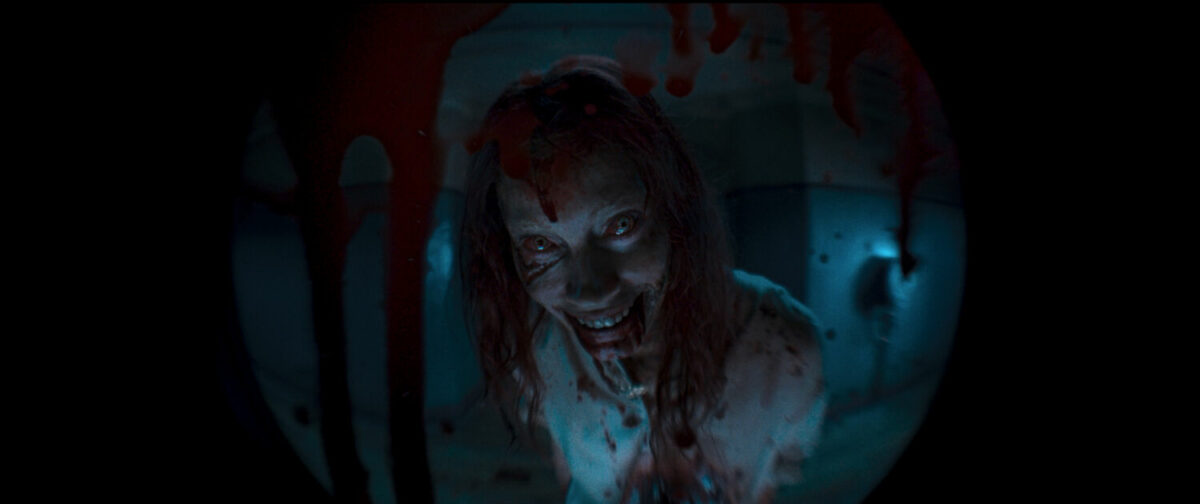 Interestingly enough, Cronin's Evil Dead Rise is a sweet balance of horror, gore and comedy that follows the spirit of the original trilogy. The movie has some pretty funny moments that are simply unforgettable, like when Ellie tells her children that "Mommy's with the maggots now" or when Kassie looks through the door viewer and tells her demon-mommy "You don't look so good". Our personal favourite is that despite the ordeal and trauma that Beth had gone through, she's still hung up on being called a groupie. It's not laugh-out-loud comedy, but it's a type of humour that horror fans have grown to love since Scream and Chucky.
Running 97 minutes, Evil Dead Rise is evenly paced. No act of the story drags on longer than it should, and even though we would've loved it if the movie went on for just a while longer, Evil Dead Rise wraps up neatly. As the fifth instalment to The Evil Dead franchise, Evil Dead Rise is one hell of a strong entry. So much so that it's strong enough to be a standalone movie and even beckon a new sequel. Hopefully this time, it won't take another 10 years.
GEEK REVIEW SCORE
Summary
Evil Dead Rise brings hell to the City! Lee Cronin's entry pays wonderful homage to the original The Evil Dead trilogy while telling a refreshingly new story filled with sickly levels of horror and gore.
Overall
9/10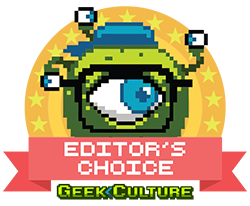 Story -

9/10

Direction -

9/10

Characterisation -

9/10

Geek Satisfaction -

9/10