It's always nice to put on a pair of trusty headphones and be plunged into the immersive soundscapes of video games, movies, shows, and music, but sometimes, plugging in the speaker and basking in the wider audio stage can make for an enjoyable affair too.
The Stage Air V2 under-monitor soundbar is Creative's latest minimalist compact speaker with versatile connectivity options. The S$69 speaker looks pretty good with a solid plastic casing, though its glossy finish makes it a magnet for fingerprints and dust. Beneath that veneer is audio that has been over-tuned to deliver on the bass, which takes some of the shine away from the overall experience.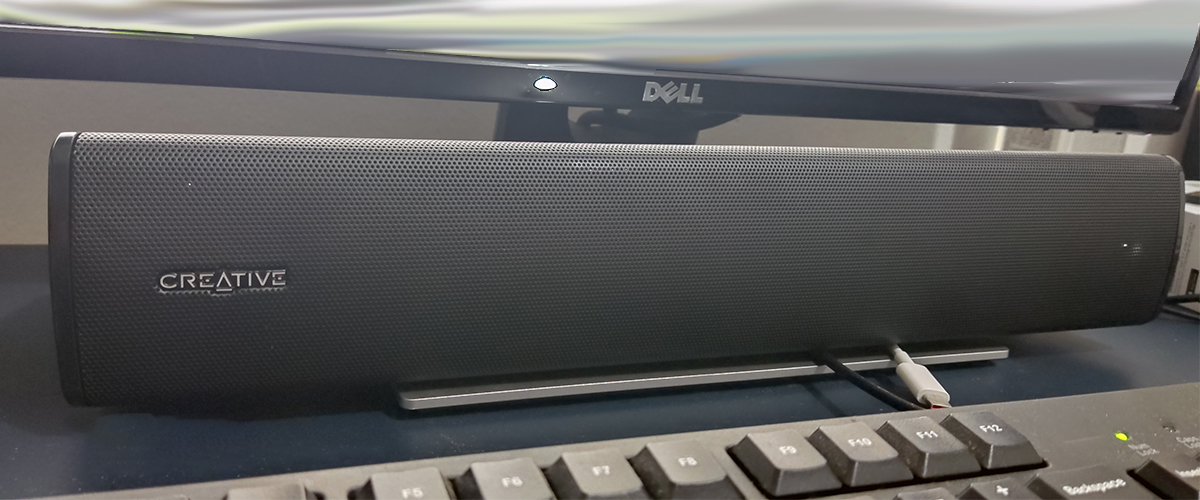 The Creative Stage Air V2's two big selling points are possibly its minimalist form factor and multi-device connectivity. Measuring 410 x 94 x 75mm and weighing about 1.1kg, the device fits easily below most monitors without fuss, and can be moved around the house easily. You can use the same speaker for gaming on the PC in one room, move it to a second room for a PlayStation 5 console setup, or have it play music wirelessly at your dining table for up to six hours effortlessly.
There's no need for manual setup, either. The process is all plug-and-play, so users can just connect the soundbar to any PC, laptop, game console and smartphone, forming a centralised gaming hub. It sports a USB-A to USB-C cable, which also doubles up as a power source-slash-charger, a 3.5mm audio jack, as well as Bluetooth 5.3, but only for low complexity subband coding (SBC). Switching between each mode is easily done via the Power button on the side, and the transition proved to be fluid during our test sessions.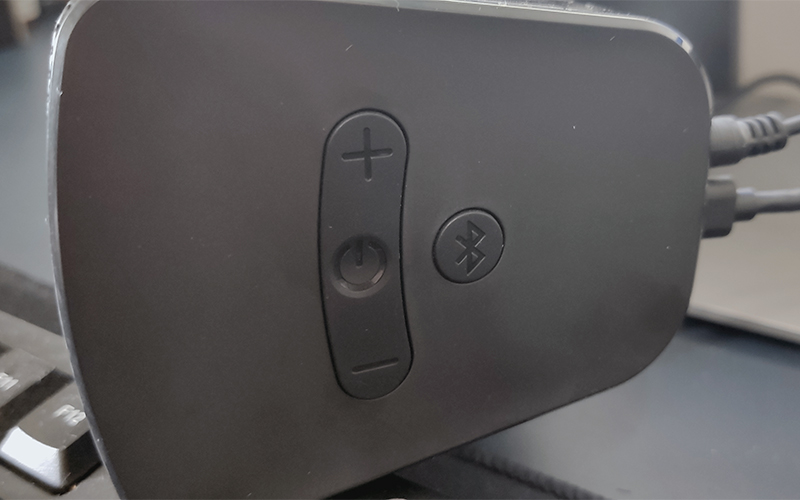 Between the three connections, we find the 3.5mm jack to provide the best-sounding audio. The Stage Air V2 uses two custom-tuned full-range drivers and one oversized radiator to deliver audio with strong bass (in our opinion, a bit too heavy) even without a subwoofer, but tracks and vocals tend to sound smoother and clearer here, with just enough bass to provide a comfortable listening experience. In contrast, the USB and Bluetooth modes, which use the speaker's sound processing system, go too heavy on the bass, and there are noticeable distortions even at mid-volume levels.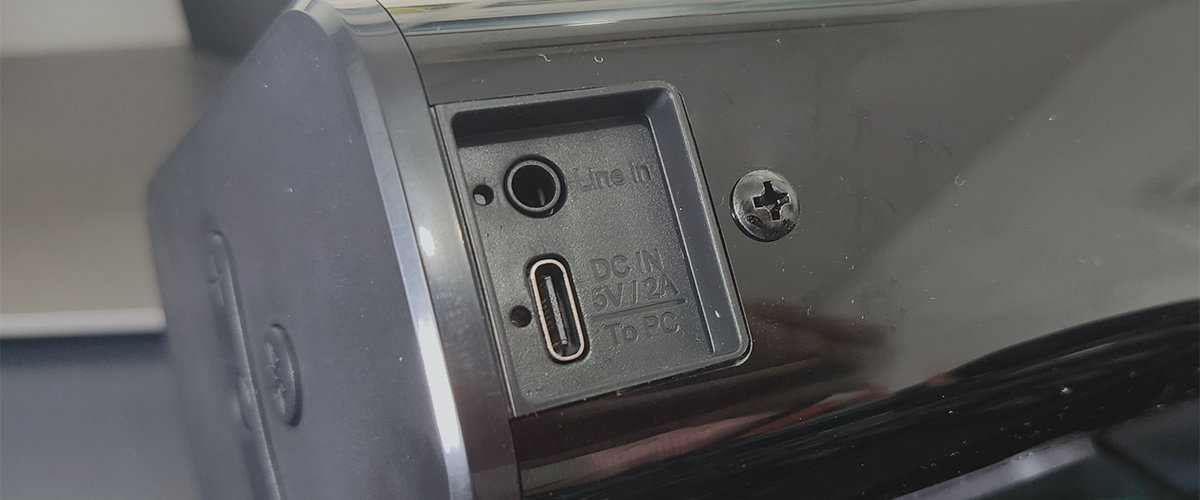 For gaming, the bass-heavy approach generally works as intended. You get crunchier hits when swinging your sword, and shooting guns sounds impactful. But when watching anime and movies, or listening to songs, the overly-heavy lows drown out vocals, mids, and trebles, which also makes it tiresome to listen to for long periods.
The best way to go around these limitations is to use USB connection for gaming, and the 3.5mm cable for general audio use, but having to find a 'hack' to use it comfortably is a negative point against the Stage Air V2.
Be aware that the three modes play back audio at different audible volumes, even if the volume is kept at similar levels on the linked devices. We experienced a jarring jump in volume when toggling between the 3.5mm cable (very soft) and the USB connection (very loud) on the PC. The volume on the Bluetooth connection tends to be somewhere in between those two extremes.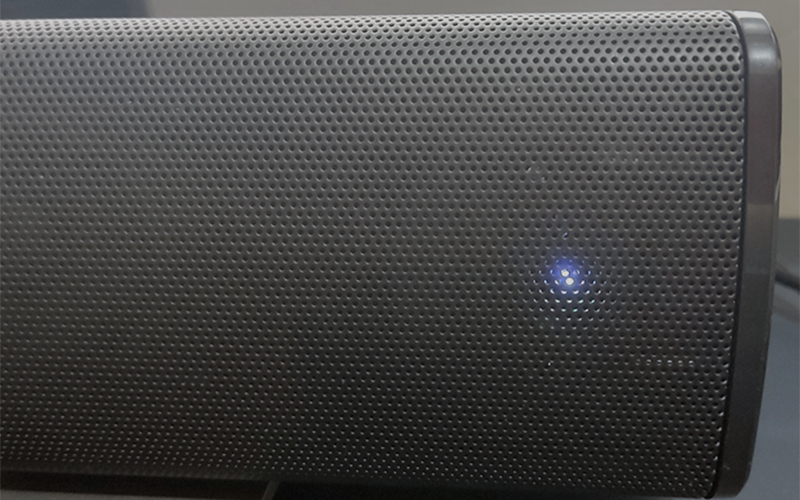 The supplied cables (both USB and 3.5mm) to connect to your devices also tend to be somewhat short. At just 1.2m for both, we could just barely link the soundbar, placed below our monitor, to a desktop CPU below the desk. Creative could certainly provide cables with longer lengths.
All in all, the S$69 Creative Stage Air V2 is an affordable entry-level soundbar that can certainly provide adequate audio for daily use. Its minimalist design, portability, and multi-device connectivity make it easy to fit into most homes and most scenarios. It is also quite bass-heavy, so you'll have to consider if you can overlook this if you prefer a more balanced sound quality.
GEEK REVIEW SCORE
Summary
The Creative Stage Air V2 provides passable audio for most daily use, with the added plus of having a minimalist design, portable functionality, and multi-device connectivity. However, it has a heavy-bass sound profile which some may not like.
Aesthetics -

7.5/10

Build Quality -

8/10

Performance -

5/10

Value -

7/10

Geek Satisfaction -

5/10