It has been a while since Catherine first debuted back in 2011, telling the tale of Vincent and how he and his friends cope with the doldrums of their thirties, with a tinge of infidelity. The re-release, Catherine: Full Body, retains all of that in-depth exploration of themes that many would identify with and the challenging puzzles, though it's a hit-or-miss with the addition of a new character, Rin.
For those new to the game, it brings the PS3 classic to the current generation, with added extras of a couple of new endings, a new Remix mode, online versus, and of course, the addition of Rin into the main story, together with her own cutscenes and gameplay sections. All these help build upon the already solid foundation of Catherine: Full Body's action puzzle-platforming and visual novel gameplay.
Unsure of his future and feeling stifled by life, our 32-year-old protagonist is often found in the company of friends who can relate, one way or another. Getting some respite in the form of buddies and drinks forms a key part of Catherine: Full Body, but alone, Vincent suffers.
Frequent nightmares plague his nights, and constantly having to climb a collapsing tower only worsens his condition. One fateful morning, he awakes next to someone most definitely not his girlfriend, and our full experience starts off in earnest.
Trying to cope with his infidelity, Vincent turns to his friends, and the nights spent at the local bar, The Stray Sheep, are some of the best moments you will spend in Catherine: Full Body.
Allowing both Vincent and the player to understand and work through his state of mind, hearing your friends' thoughts and ideas, and advice on what to do next peels away the layers of this character. It applies also to the many patrons of The Stray Sheep, and of course, the group of sympathetic but equally flawed friends.
Catherine: Full Body does a great job of humanising the many characters you interact with, and rather than dance around the themes of maturity and the intricacies of human relationships, it faces them head-on. The performances of both the English and the new Japanese voiceovers are comparable, although the Japanese track does add a new dimension to the different characters if you have experienced the English version.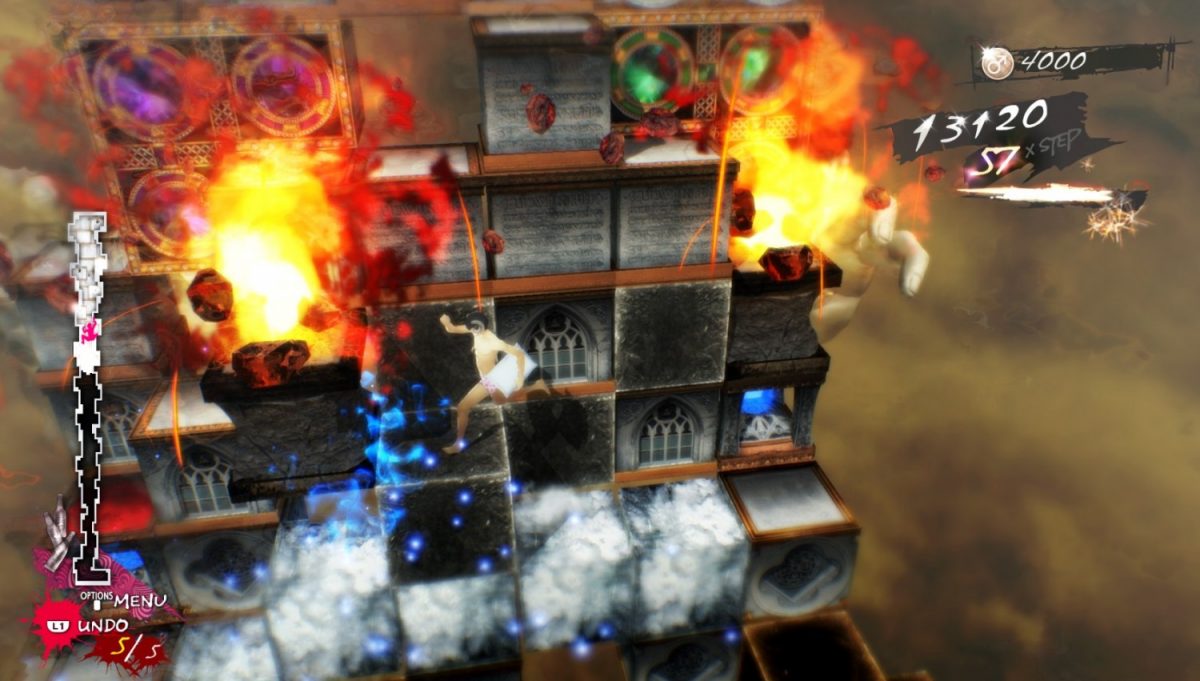 No matter how you choose to spend your time with the people at the bar, it is imperative that Vincent uses his phone to interact with both his girlfriend, Katherine, and the random fling that is Catherine. The text messages and calls that come through will require your responses, and every interaction impacts upon Vincent's moral compass.
By being two sides of the same coin, how Vincent treats the ladies will undoubtedly sway his interactions with them down the road at significant turning points and conclusions. It would be wise to think these decisions through.
The cycle of hanging out with friends, having a drink, checking on your phone, and talking to random strangers is surprisingly relaxing. It is Catherine: Full Body's way to aping reality and all its mysteries, and it does a damn good job of it.
However, that peace is rudely interrupted anytime Vincent climbs into bed. The source of his nighttime torture is a mystery at first, and it is clear that the emotional upheaval and his internal struggles are heavy influences. The crumbling tower that you need to climb, the occasional monstrosity that manifests from Vincent's anxiety, and the transforming path that awaits is the main challenge of Catherine: Full Body.
The difficulty will only ramp up, with the tower becoming higher, and the cubes and cuboids you will use to climb gets lesser and weirder. They can range from being immovable to those that can shatter beneath your feet after a while, there are no straightforward staircases in Catherine: Full Body.
You will learn to take full advantage of special blocks, how connected blocks can support temporary platforms, and how Vincent can hang off the edge while you figure out the next move. It is a mind-testing time crunch, with the stage collapsing below you and a path needs to be formed. Even the soundtrack creates anxiety whenever it is heard, Catherine: Full Body pulls no punches.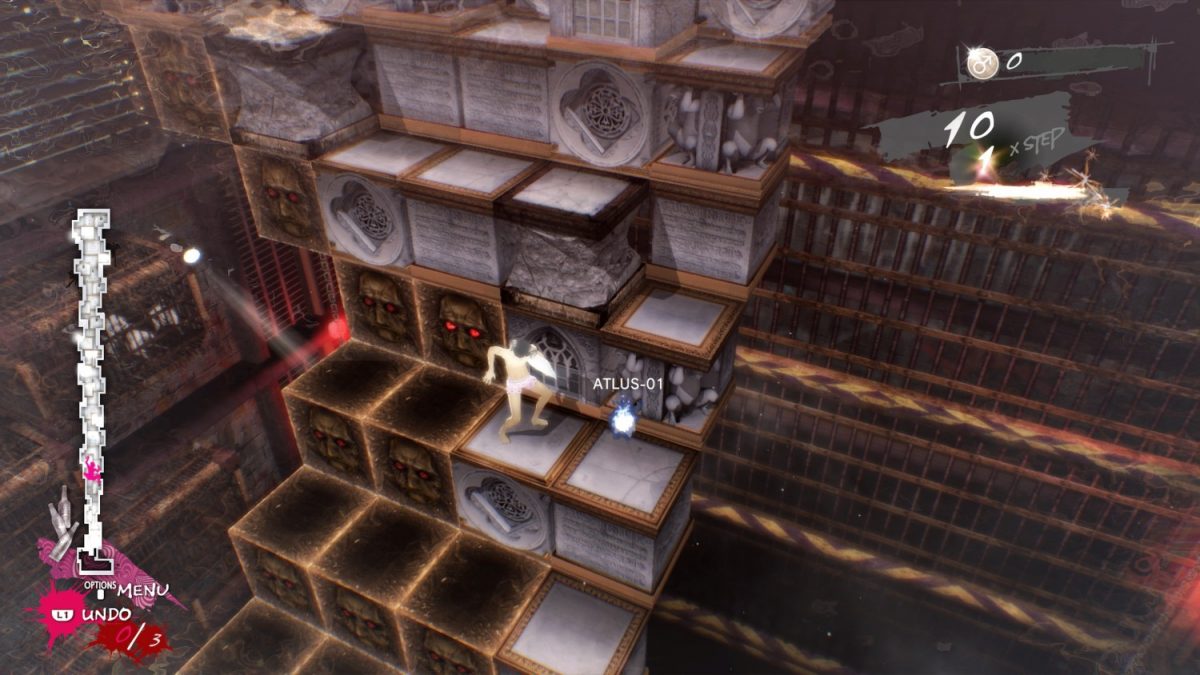 Thankfully, the game does have a pretty generous undo mechanic that can help you out in a bind, but it still has its limits Certain stages can be a pain to figure out, even with practice. That said, there is no greater feeling of achievement whenever your well laid out plan falls into place and you successfully overcome a tower without hesitation or fear.
Catherine: Full Body also adds a bunch of accessibility options for those that are looking for an easier time. A Safety difficulty level will ensure that failure is not an option, and you can enable auto-climb to free yourself even more.
On the other hand, you can up the ante by trying out modes like Remix (a different take on Story levels for a fresh experience) or the in-game Rapunzel arcade cabinet, which add even more stages to the mix. Babel mode is back as its own mode with randomised stages made for solo and duos, and you even compete both locally and online.
The biggest addition, however, is the brand new love interest for Vincent, Rin.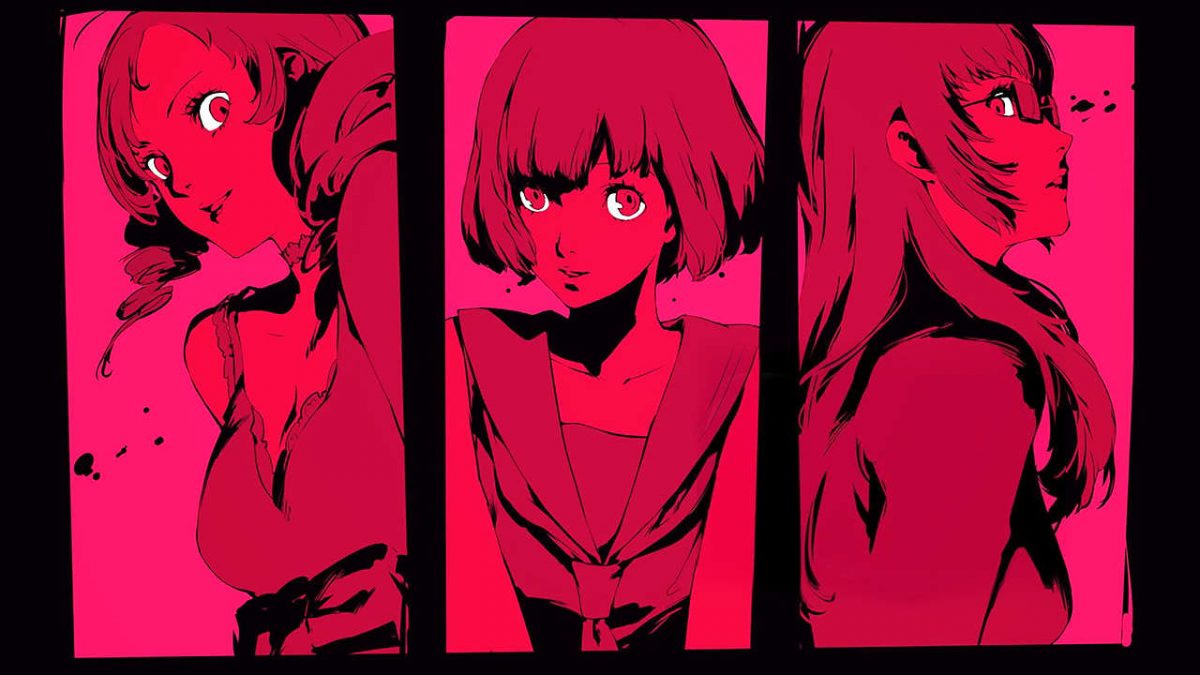 While the original game had Katherine as the sensible choice, and Catherine embracing the other end of the spectrum, Rin is unabashedly wholesome when it comes to the turmoil that is Vincent's life. Rin is introduced into Catherine: Full Body from the beginning, and is added to the original story with both cutscenes and interactions at The Stray Sheep.
Suffice to say, that integration is not entirely without issues.
The addition of Rin and her plotlines following the original game's cinematics can be jarring in terms of pacing, and the visual distinction between the old and new scenes does not help either.
Worse, Rin's integration robs Catherine: Full Body of the air of mystery that pervaded the game previously, both for new and returning players.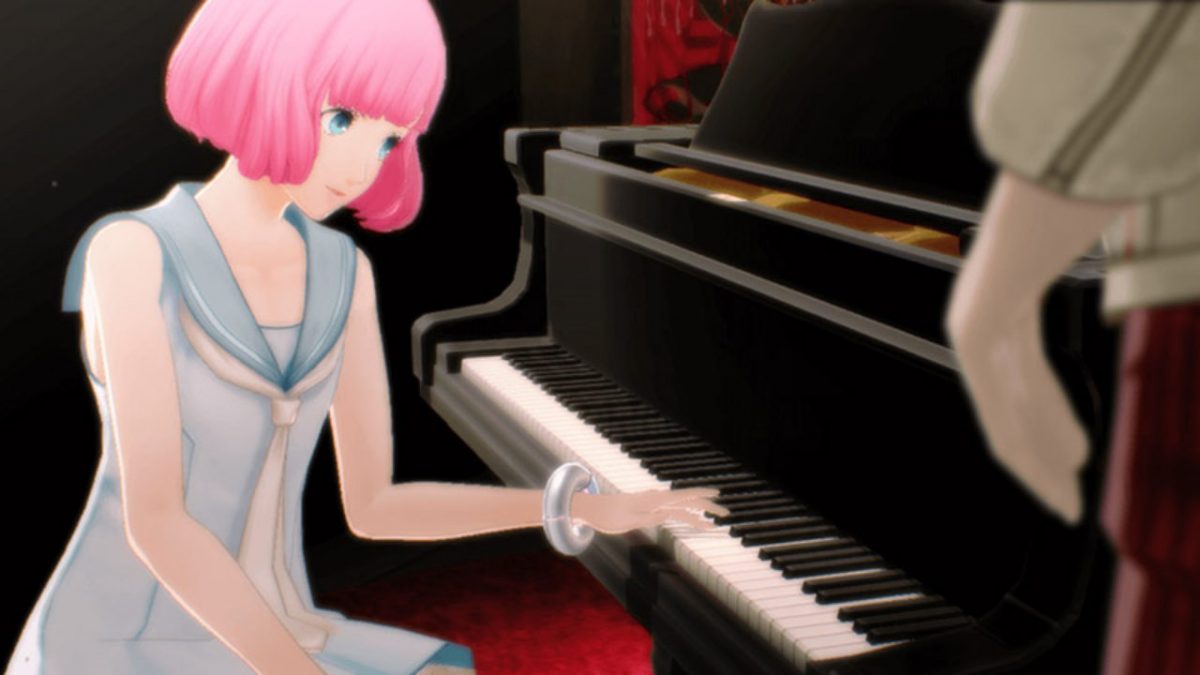 She is a bold distraction, to say the least, that deviates too much from the grounded and already masterful take on an adult story that is already taking place. Even exploring her story feels detached from the other pair, with the choices pertaining to Rin heading in blatant directions while Catherine and Katherine's questions remain abstract and hard to decipher.
Where Rin takes you, storywise, is definitely fresh and exciting, but the journey there is, unfortunately, less impressive and grounded, and can be a tad too idealistic for what Catherine: Full Body is trying to convey.
It has been a long eight years, but Catherine: Full Body proves that its formula of exploring the layers of human relationships remains as fresh and unique. Be it the devilishly challenging puzzles, the truly enjoyable downtime at The Stray Sheep, or uncovering the source of Vincent's struggles with the three ladies, Catherine: Full Body is a full package that deserves every second of your time.

GEEK REVIEW SCORE
Summary
Whether you played the original or not, Catherine: Full Body should be high on your list if you want a game that truly reflects real life and all its absurdities.
Gameplay -

9/10

Story -

7.5/10

Presentation -

7.5/10

Value -

9/10
---

Drop a Facebook comment below!