There's no denying that Brad Pitt is a charismatic actor, but of all the movies that he's been in, it's the ensemble ones that stand out – Ocean's Trilogy, Inglourious Basterds, The Big Short, Once Upon A Time in Hollywood – and his latest, Bullet Train, takes that formula and goes off the rails with it.
In a nutshell, Bullet Train is an action comedy packed with stars. The restrictive nature of the set (in this case a train) sets up all the stars on a collision course with one another. As the cast battles up and down the train, no setting is left unturned – even the toilets.
Or, if you want to follow this high-speed train ride in another way, it's a treat for the senses as you constantly look out to spot each cameo as they appear on scene.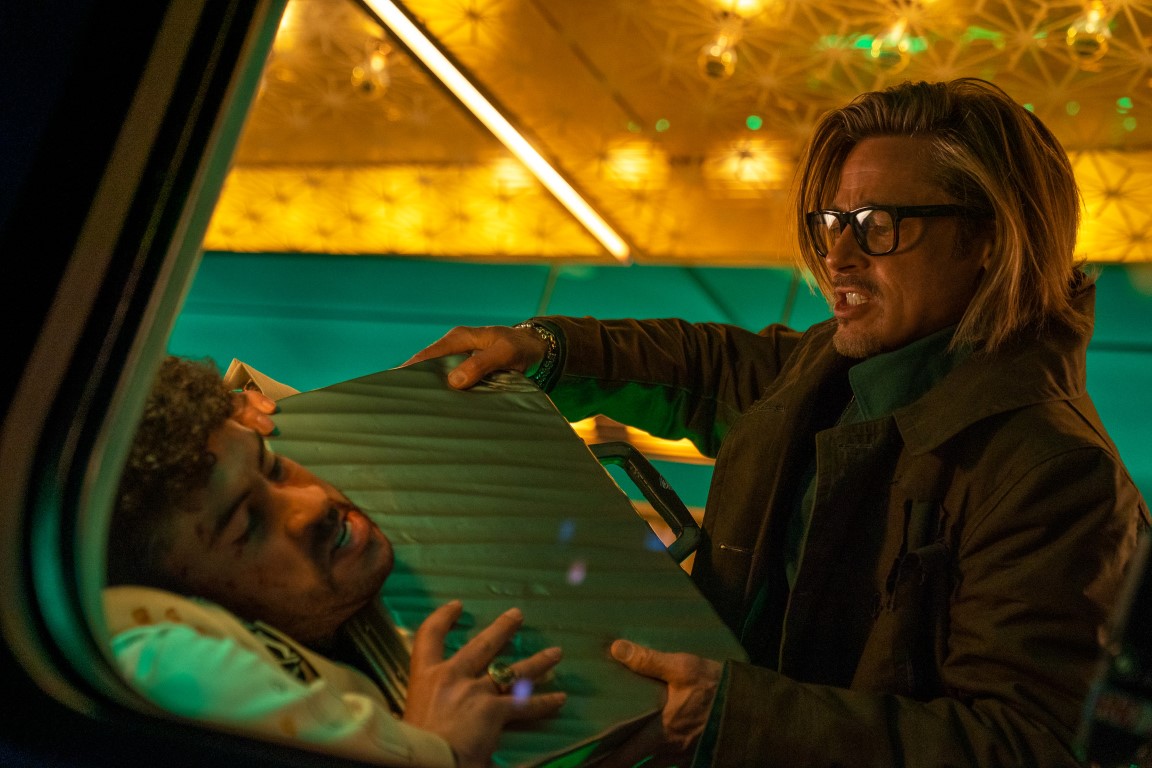 Leading this jaunt across Japan alongside Pitt as Ladybug are a huge cast of cameos, though if you've seen the trailers, you would already know of a few, including Sandra Bullock (Maria Beetle), Aaron Taylor-Johnson (Tangerine), and Brian Tyree Henry (Lemon). The motivations for each to make them all board this particular train varies but like an intricate map of rail networks, one thing leads to another and an intricate web of connections starts to form, linking together how everyone ties in with one another.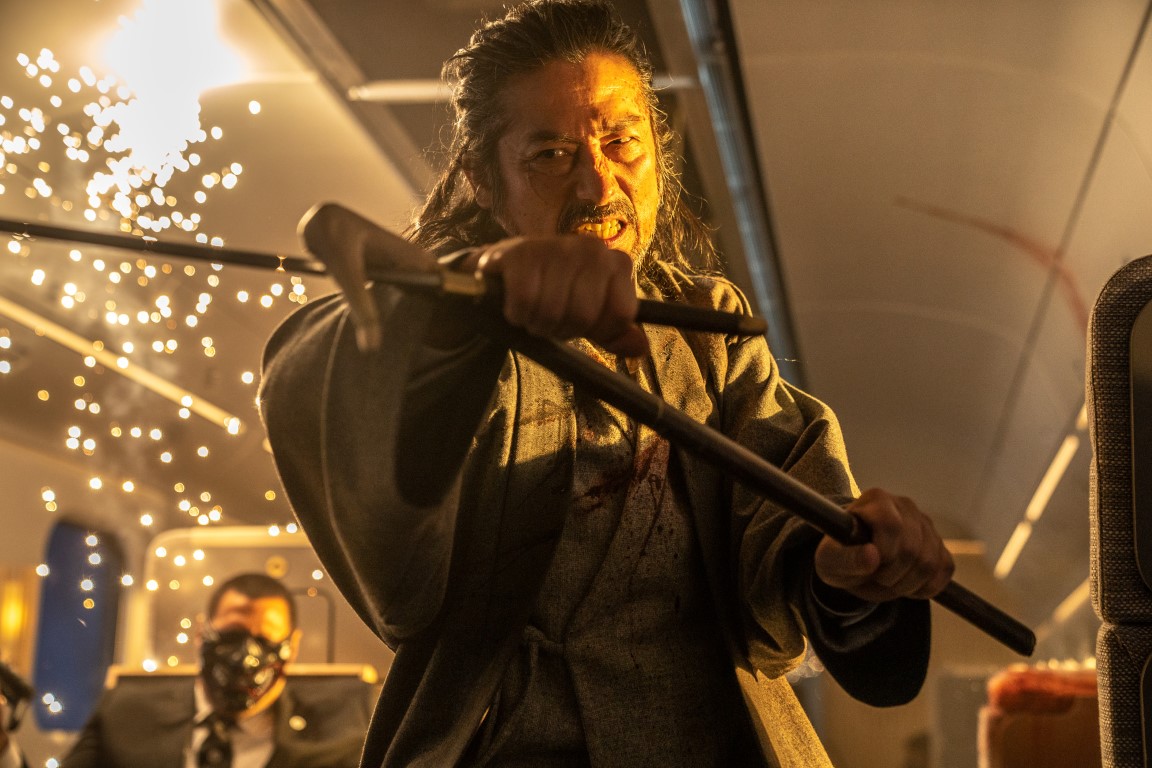 Linking them all is Ladybug, a jaded mercenary who seems to always find himself in tight situations but manages to escape unscathed due to his innate luck, or rather, a form of superpower where misfortune seems to befall everyone around him. This ability lends itself nicely to all the various action scenes where Ladybug battles his way through the train and as Ladybug gains the upper hand over his opponents time and again, one starts to wonder if his luck will ever run out. Thankfully, the action and violence are gracefully conceived and assembled under the skilled guidance of director David Leitch, an actor, stunt performer and stunt coordinator who made his directorial debut with 2014's John Wick, followed by Atomic Blonde (2017) and Deadpool 2 (2018). Each action scene has a good amount of gratuitous and well choreographed violence that plays out extensively on the big screen, where he also taps on the masterful skills of action stars Hiroyuki Sanada (Elder) and Andrew Koji (Kimura), to showcase the fluid motion of this adaptation of the Japanese novel, MariaBeetle.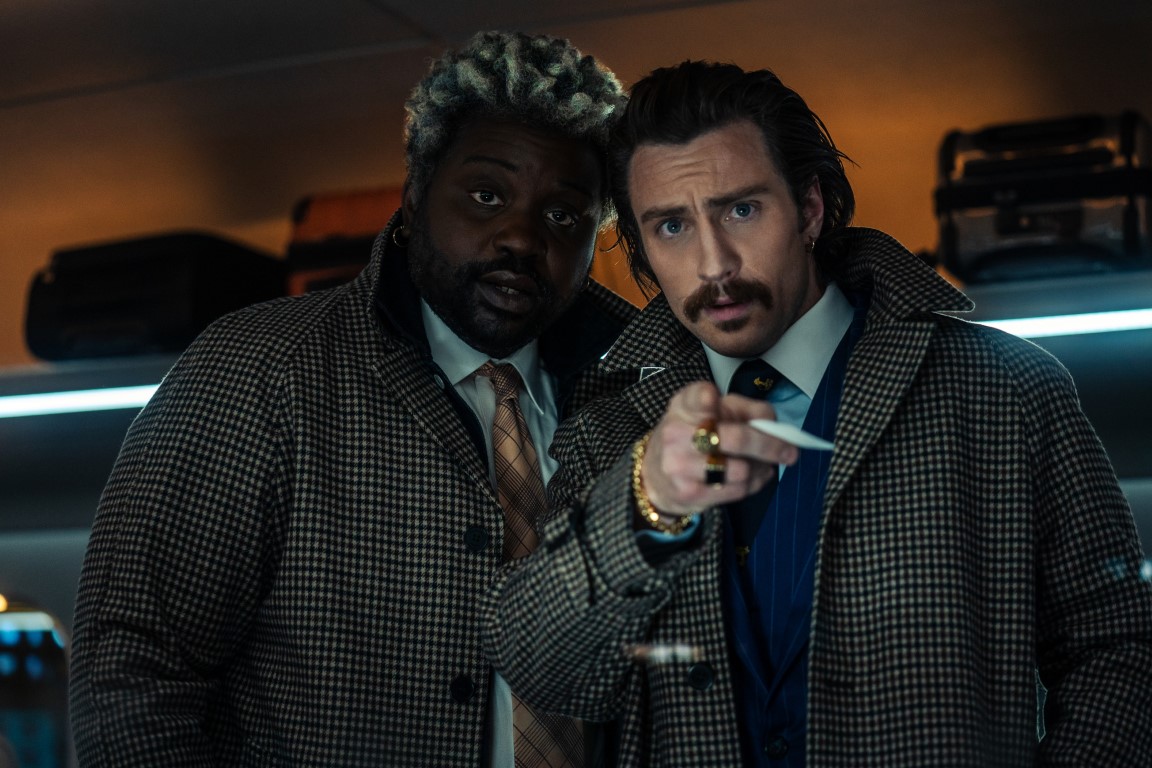 Still, the duo that really shines through are Taylor-Johnson and Henry, who play a pair of assassins who have crossed paths with Brad Pitt sometime in the past. Audiences would actually spend most of their time with this duo and understand how their relationship is weaved into all the other assassins on the train. Each actor really holds their weight in each fight scene with Taylor-Johnson doing most of the heavy lifting, as he executes the action with grace and precision, which, while Kick Ass tried to showcase, have never been a focus on until now.
But if not for the action, Bullet Train ultimately falters because of its relatively light plot. Compared to other heist movies, this movie is one a one track mind from start to finish, as the plot lays itself out nicely in front of you. Given the number of talents Leitch has at his disposal, the brakes are constantly applied with the need to squeeze in the multitude of cast members. There is a great deal of exposition to move the plot forward which ultimately helps audiences figure out how each character is connected to the other, but it you'll easily lose your train of thought as you startwondering how small the circle of assassins and mercenaries in the world of Bullet Train actually is.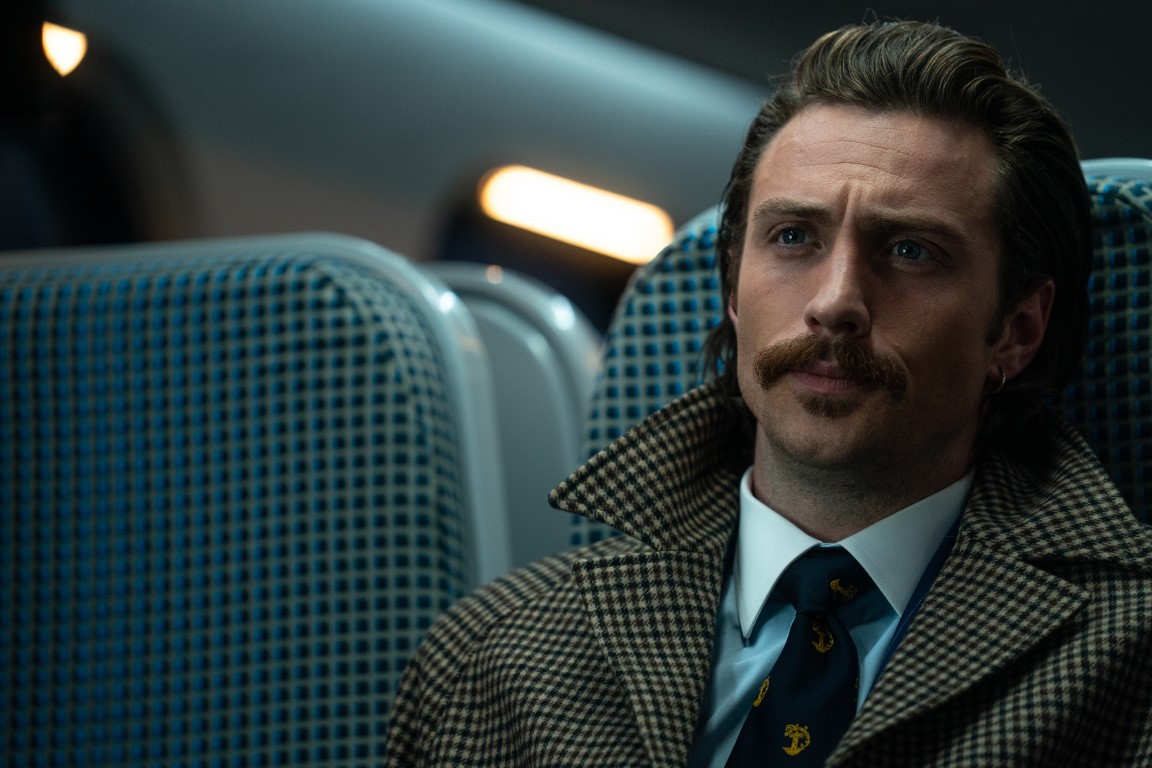 For some in the movie, their role simply falls on the wayside and are dispatched quickly after an extended fight sequence the moment they've appeared on the screen. Most of Bullet Train follows the viewpoint of Ladybug, Lemon, and Tangerine as the main engine of the entire endeavor. If not for the sublime action sequences, audiences might find themselves continually frustrated as Ladybug struggles to get off the train with his prize at every station, stretching out the movie until it reaches the end of the line.
Even right to the very end, we realize why Ladybug is constantly anxious about how his job will play out. Usually, through some massive stroke of luck, he's able to get out of the mess relatively unscathed. For a mercenary who requires a good amount of planning to pull off a job successfully, Ladybug does have fate on his side to make up for his lack of skill. We can't imagine if there could be any other actor in the world who could pull off this character as Brad Pitt leans in hard with his liability and charisma to make Ladybug work.
When it comes to the final stop, the final sequence is still worth the entire ticket to ride. Clocking in at 120 minutes, Bullet Train is well-paced as Leitch knows what he wants out of the journey and keeps it on track all the way to the end. With a good amount of gore and visceral action sequences, this movie is one of the best ways to round up the summer.
GEEK REVIEW SCORE
Summary
Bullet Train is an enjoyable experience from start to finish. Leave the logic at the door and enjoy the ride.
Story -

6.5/10

Direction -

8.5/10

Characterisation -

6.5/10

Geek Satisfaction -

8.5/10
Gerald currently straddles between his love of video games and board gaming. There's nothing that interests him more than trying out the newest and fanciest gadget in town as well. He dreams of publishing a board game sometime in the future!