When it comes to smartwatches, consumers at present are spoiled for choice. At every spectrum from affordable to luxurious, there's a smartwatch for you. The ASUS ZenWatch 2 enters this space as the former. Simple and inexpensive relative to its peers, you would be enjoying a simple and functional watch with little drawback.
Since my last smartwatch review, it feels as though set up as become even easier. All you need right now is the Android Wear app on your device and everything proceeds like clockwork. The Android Wear app ties phone and watch into a consolidated ecosystem. Users will be able make all the preference adjustments directly from their mobile phone without having the fiddle with their minute screen of the smartwatch. When it comes to the ASUS ZenWatch 2, we're looking at a 1.63 inch AMOLED screen that projects a resolution of 320 by 320 at 270DPI.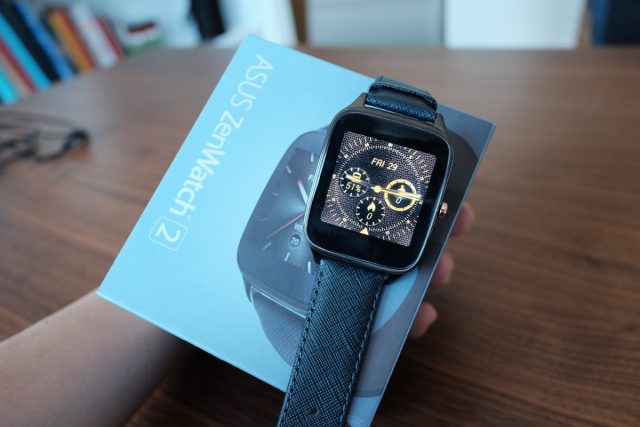 The screen is decently sharp and its easily illustrated when using one of the many watch faces supplied default by ASUS. There appears to be some form of quality loss should you choose to use one of the many watch faces available out there in the Android Wear market.
Using my previously purchased Facer app, I found that not many custom watch faces actually fit nicely into the canvas provided by the ASUS ZenWatch 2. One of the best watch faces that actually worked, surprisingly, was a free R2-D2 watch face that looks pretty awesome. I would stick to the default options as often as possible or one of the many faces provided by your wear app.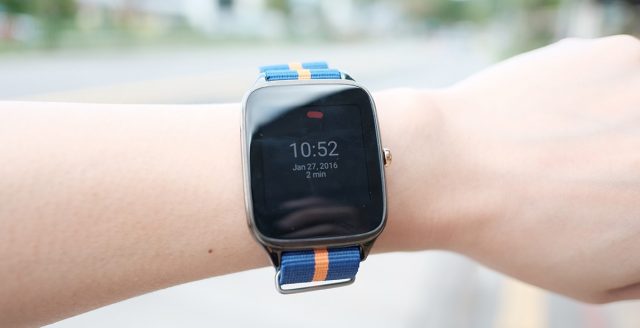 Under bright sunlight, the watch face can be unreadable but that largely depends on the watch face used. While it might sound like common sense, a watch face with a solid white background would perform best. So, if you're into a black or silver faced watch face as its primary colour, this might not be the watch for you.
The biggest strength that the ASUS ZenWatch 2 possess is its incredible battery life. Most smartwatches have a bad rep for poor battery life but the ASUS ZenWatch 2 knocks such a statement out of the park. I've used the watch for 3.5 days continuously with the screen off my default. The only time the screen comes to life would be when I receive a call, SMS or hit my fitness goals. With highly curated app notification pruning, users will be able to tweak how many notifications received by the phone make it to the watch. Frankly, it can be irritating if an extremely chatty WhatsApp group keeps your wrist constantly buzzing.
I found that depending on the phone used, the silent and mute modes found on the watch mirror that on your phone. This might be an area of concern as not all Android phones have the same "Do Not Disturb" functions.
Customisation of a watch's face is a standard in all smart watches right from the start. ASUS hopes that their sale of the watch would not be the final purchase and have thrown in the option for an interchangeable watch strap. Currently, I've swapped out the original leather watch strap included with the watch with my own Nato watch strap. All you would need would be a buckle pin that fits the watch and you're good to go. For the ASUS ZenWatch 2, you would need to find configurations for 22mm and 18mm sizes which are standard. Otherwise, you would be able to purchase the official straps sold by ASUS themselves. Rotating between a watch strap and face is probably the easiest way to get a new watch every week if that's your kind of thing.
The drawback is that if you're using another strap apart from the ones that ASUS provides you with you're probably gonna run into this issue –
The charging port of the watch is at the back of the watchface itself and will get in the way of your strap. It's a minor inconvenience for style and is hardly a dealbreaker.
Smartwatches have gone from nerd material to style check pieces in a short span of time. One thing remains constant, battery life remains suspect and the price for a smartwatch might not make much sense. The ASUS ZenWatch 2, however, is in a right place. Priced sensibly and possessing an impressive battery life, it succeeds at its core purpose but there's little to look past that. I'd say that's more of an ecosystem issue rather than hardware.
The ASUS ZenWatch 2 is available for S$229 at the ASUS Online store.
GEEK REVIEW SCORE
Summary
Great battery life and solid construction makes the ASUS ZenWatch 2 a worthy purchase for its price.
Aesthetics -

8/10

Build Quality -

8.5/10

Performance -

7.5/10

Value -

10/10

Geek Satisfaction -

8.5/10
Gerald currently straddles between his love of video games and board gaming. There's nothing that interests him more than trying out the newest and fanciest gadget in town as well. He dreams of publishing a board game sometime in the future!
---

Drop a Facebook comment below!

---