The Asus ROG G501JW belongs to a new breed of ultra slim gaming laptops. Design wise, it features a lightweight aluminum chassis, which are getting more popular these days. At 20.6mm thick, it is almost as thin as the Apple MacBook Pro. And at 2.06Kg it is almost as light as a 15-inch MacBook Pro.
While developed by ASUS Republic of Gamers as an ultra portable machine, there is no mistaking the gaming machine under the hood. The matte black brushed aluminum exterior is accented with aggressive looking red trims around the screen, flanked by a full size red backlit keyboard for that extra gamer kick.
The brushed aluminium case does give the G501JW a very clean and sleek look, but it is also a fingerprint and smudge magnet so be prepared to wipe it down every now and then, to retain its premium looks.
We replaced our trusty MacBook Pro 13-inch workhorse for this portable gaming monster for a couple of days, to experiment if the G501JW lives up to its claims of being portable workhorse, as well as a gaming machine.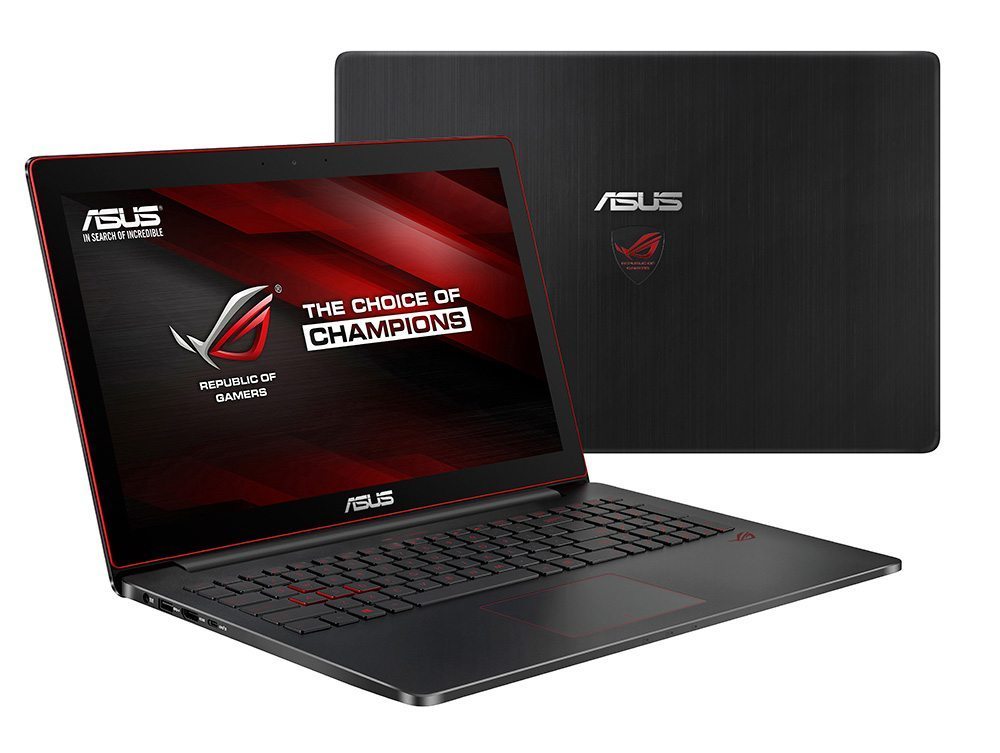 For a 15-inch gaming laptop, it is surprisingly light. Travelling around with it felt surprisingly easy if you're carrying a backpack. However, those looking at using a messenger bag might consider going with a backpack, as the dimensions of this 15-inch machine is a tad huge.
Kudos to Asus for also including a slim adapter (about the size of an Apple iPhone 6 Plus) to go along with it, thus increasing its portability. Also included is a USB to LAN port convertor, for when there are no wireless connections available. A mini display port to VGA convertor is also included, for gamers who would like to broadcast their gaming exploits at a LAN party.
Our review unit was extremely fast and responsive, thanks to the included 512GB PCI-E based SSD, which allows for data transfer speeds up to 1400MB/s. This is more than twice the speeds of SATA based 6GBits/s SSDs. This allows for near instantaneous execution of programs, as well as rapid loading of games.
4K yay or nay?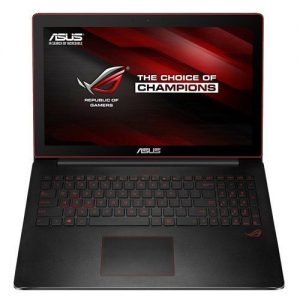 Using a 4K-display panel requires a powerful graphics card to run graphically intensive games such as The Witcher 3. This is much harder to run using the included GTX960M card, due to the high pixel density as well the game itself being quite demanding.
The struggle was obvious once we turned the settings to Ultra mode on The Witcher 3, which resulted in unplayable frame rates. As such, we had to lower the game detail settings, which had the resulting effect of not being able to take advantage of the 4K display. However the G501JW excels at playing less graphically demanding games such as Counterstrike and DOTA 2, producing good frame rates as well as crisp details, thanks to its 4K panel.
Content creators such as creative professionals would enjoy the 4K-display experience, as images appear sharp and crisp, which allows for greater details to be seen. Colours appear vibrant, with fantastic color reproduction and sharpness.
The Speakers
The built in speakers are located under the unit, which in my opinion are a poor placement choice, as audio is downward firing, and directed away from the user. This results in a much more muffled audio projection so ASUS should seriously consider having the speakers pointed at the user. Sound quality here is nothing to shout about, as these are just your average tiny speakers, which are probably comparable to your handphone speakers.
Battery Life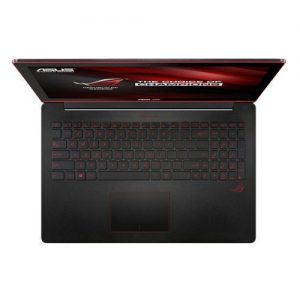 For most gaming laptops, the battery life is often the deal breaker. Most gaming laptops often last between a mere 2 to 3 hours, before completely dying off. The battery life here is quite decent, lasting about 5 to 6 hours under normal use. During gaming sessions, we noticed that the battery life dropped to about 3 to 4 hours. The test was done with a fully charged laptop, with the unit running down to the last 5 percent. The screen brightness set to 50 percent, using the power saver option.
Final Thoughts
As much as we wanted to, it is obvious that the graphics card here was pushed to its limits. We might see a gaming laptop run a graphically demanding game on a 4K or even a 5K screen in the future, but today is not that day.
I guess the more optimal pairing would have been a more powerful graphics card, such as a GTX970M or a GTX980M, with a lower resolution screen running 1440P or even 1080P. Gamers would rather have smooth game play, which usually equates to higher frame rates, rather than have a higher resolution screen.
If you are in the market for an entertainment laptop, this is an incredible machine. But gamers looking for a gaming laptop that can handle more graphically intensive games might have to reconsider.
System Specifications of Review set:
Price: S$2,698
Processor: Intel I7 4720HQ, clocked at 2.60GHz
Operating System: Windows 10 Home
RAM: 16GB (8GB*2) of DDR3L 1600Mhz Sodimm Rams
Display: 15.6" 16:9 IPS UHD (3840 x 2160) 4K
Graphics Card: Nvidia GTX960M with 4GB VRAM
Storage: 512GB PCI-E x4 SSD Storage
Additional Features:
2-in-1 Card Reader
HD Webcam
Integrated 802.11 AC
Bluetooth V4.0
3 USB 3.0 ports
1 HDMI Port
1 Mini Display-port
---

Drop a Facebook comment below!