Music has a very different place in the home today, compared to 20 years ago when CDs and vinyls dominated the scene, and every home was expected to have an amplifier and a set of powerful speakers seated in the living room, to provide the illusion that all of these disparate parts somehow present some semblance of musical appreciation capability.
No one has the patience, time nor a large enough physical library of tunes these days so instead, homes tend to be peppered with smaller, wireless speakers that can play music off a mobile phone or tablet that now houses our portable collection of tunes. Except for the audiophile with 4K digital audio files, the convenience of playing music off your mobile device and successfully "throwing" a song to a nearby speaker for all in the room to hear, establishes the new way in which music is consumed. And that's where brands including Sonos, Google, Amazon have taken the lead, with interconnected, and at times, small speakers that define the soundstage of a home.
Surprisingly, the release of Apple's second generation of HomePod speakers marks the first time the company has launched the device in Singapore, having skipped the release of the original 2018 model here. It also marks the debut of the smaller HomePod mini, which came out in 2020, here. If you somehow got your hands on the Google Home or Nest speaker, or any of Amazon's Alexa smart speakers, or even the latest Sonos systems, be prepared for something different as Apple's latest HomePod is in a league of its own when it comes to convenience and connectivity.
But before we take a deep dive into what the device or devices are capable of, let's get its limitations out of the way. The HomePod works well with Apple devices, and that's about it. Forget about pairing it with your Android devices to play music, and without an auxiliary port, you cannot even link it physically to other devices for it to be used just as a speaker.
It also serves its own services, like Apple Music, a lot more efficiently, so forget about asking Siri on your HomePod to play music off your Spotify – it doesn't work that way. You can play Spotify off your phone, and then manually get the app to throw the music to your HomePod. Heck, you can play a song on Spotify on your iPhone, move the iPhone near the HomePod, and have the song continue playing on the HomePod, but you just cannot ask Siri to play the song via Spotify directly on your HomePod.
It's a smart device and offers Siri as a smart assistant, but it's also not the full-fledged personal Siri that's on your phone that offers you personalised access to your iPhone Calendar. Because it is used at home, anyone living at your place can tap on Siri on the HomePod for automation and wireless connectivity, once you share that access.
And once you set it up, granting access to other household members is a cinch – as long as they own an Apple device. Yes, it can be frustrating if not everyone at home is invested in Apple's ecosystem, but that has always been the Apple way. One thing to note is that Apple recently updated its Home architecture, and it limits the use of an iPad as a home hub, so you need an Apple TV or HomePod to share control of your home and to receive Home notifications. You can still pair the devices with an iPhone or iPad running the latest version of iOS or iPadOS, and go into the Home itself after that, to update to the latest Home architecture.
Pairing the device is a breeze. Like connecting to your AirPods, a powered HomePod will instantly be recognised by a nearby iPhone, and a pairing is easily made with just a few taps of the screen. Available in white or black, the 16.8 cm by 14.2 cm device sits unobtrusively on your desk or TV console, and its diminutive form masks the powerful audio hardware within – a 4-inch woofer accompanied by an array of five tweeters. If you have a second HomePod, turn it on after pairing the first and the software will measure its proximity, and ask if you would like to use both HomePod speakers as a pair of stereo speakers. Alas, the lack of audio ports means you cannot physically link multiple HomePods, or connect it directly to your TV.
And on the pairing of two HomePod speakers, you can pair two HomePod speakers or two HomePod mini speakers to get stereo audio, but you cannot pair a HomePod and a HomePod mini to generate the same experience. Measuring 84.3mm by 97.9mm, the spherical-looking HomePod mini comes with a full-range driver and dual passive radiators.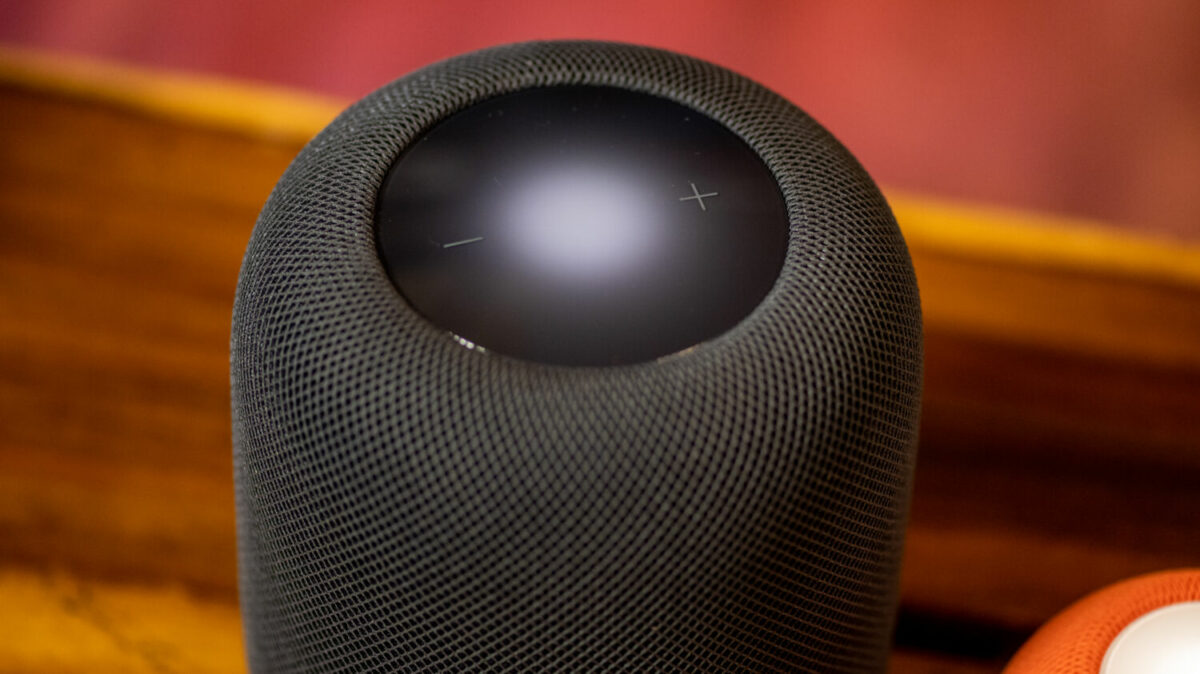 If your Home app has an Apple TV device connected, it can link to it as a primary source so each time you access content on the multimedia player, audio will be piped through both speakers. The simple elegance offered by this set-up assumes two things, you want all your Apple devices connected, and don't mind it combined into one Home app. It also counts on your investment into Apple's ecosystem.
Inviting family into the Home app is simple, aside from one small hiccup – everyone needs to update to the new Home architecture before your family can accept the invitation to join your Home. Once connected, they can control and use the devices as you would.
Audiowise, a single HomePod speaker is already an amazing speaker, and a pair is simply powerful, enough to fill a living room with audio from the latest blockbuster, or tracks from Apple Music or Spotify, though the latter requires an extra step. The children were more than happy to channel the latest Disney tunes from Encanto and Frozen, and the action from Apple TV+'s latest film, Ghosted, delivered on the gunfire and explosions in stereo sound, even if the storyline and on-screen chemistry left us disappointed.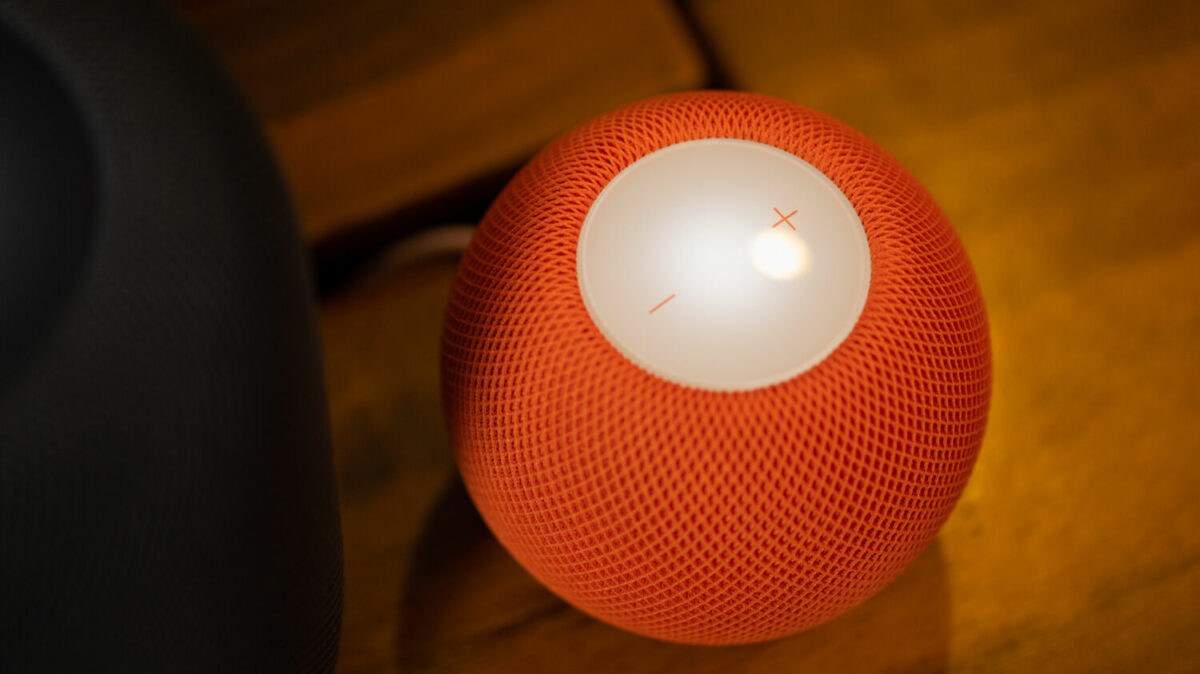 The HomePod offers Dolby Atmos Spatial Audio, delivering a wider soundstage and it works primarily with Apple Music, though you do have to go to the Apple Music settings through the Home app to turn it on. With Dolby Atmos experienced across two physical speakers, some level of software tweaks are being applied, to recreate a multi-speaker set-up audio experience across two speakers, but the level of immersive audio is there, and much stronger than the speakers on my LG OLED TV could deliver. Are they as good as an actual multi-device set-up? Does it matter because very few of you will be willing to invest in the alternative.
Another feature that would change the speakers over time is room sensing. The speakers are full 360 degree firing so if you place them in a spot where there's nothing blocking it, like a wall or nearby cupboard, you get music projected in every direction across the room. If you do place them against a wall, the device does detect audio reflection, understand that a side of the speaker is placed in close proximity to an object, and direct the audio to exit from the other sides of the speaker instead.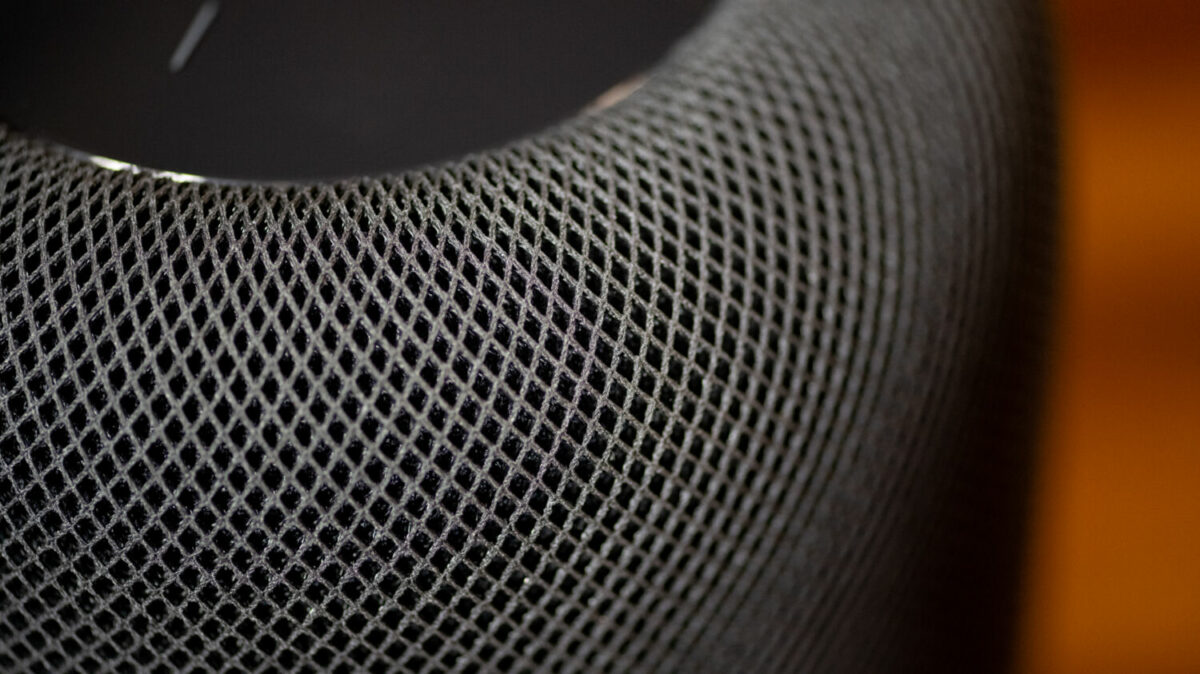 For those who are using home for automation, the new HomePod has built-in temperature and humidity sensors, which, while not mind boggling, have proven quite useful in the past week, given the ridiculous mini heatwave that is going around. If you have your air conditioner configured for smart home access, you can say, set it to turn on if the temperature hits a daily high, to cool the home down before you get back.
So do you need a S$429 HomePod? If you're not heavily invested in the ecosystem but want the features and all that's been described above, save for audio quality, there's the S$139 HomePod mini. It's a smaller, palm sized speaker that fits nicely in a room, and good for streaming music across your house. Its audio profile isn't quite as rich, but if you want the HomePod for your living room and the HomePod mini in each bedroom, it's a cheaper way to go.
Where the experience cannot be beat is how seamlessly everything just works together with the HomePod speakers. From the multiple iPhones and iPads, to the single Mac mini in the home, the speakers are present and can be easily connected with, at just a tap of the screen. With the Apple TV controller, you can control the volume. You can easily throw streaming shows from your iPad and iPhone to the Apple TV, and have the movie or TV show channel its audio through the speakers.
If there is one thing that the HomePod does need though, are proximity sensors. Instead of having a camera tracking activity in the home, a well-placed HomePod that can detect motion can be used to say, keep tabs on the children when they are in front of a computer or a TV, or if your dog has somehow entered your room and is jumping on your bed. With the Home app, you can use the HomePod as an intercom, and leave messages to those in the room to say, leave the room, or stop watching TV. Imagine if it can track that there's no one in the room, and turn off the speakers or Apple TV, or even your smart lights.
Now won't that be fun.
GEEK REVIEW SCORE
Summary
While not the most affordable, the HomePod speakers offer a convenience and great quality audio… if you get a pair. And if you're already invested in the Apple ecosystem, it's a no brainer.
Aesthetics -

9/10

Build Quality -

9/10

Performance -

8/10

Value -

7/10

Geek Satisfaction -

9/10