It's easy to scoff at the movie's title, and make a crack at how this mighty franchise has fallen… but has it? From its inception (2013's Olympus Has Fallen), where it came out just before White House Down as the surprisingly, superior movie about a Secret Service agent protecting the President of the United States against terrorist insurgents, no one expected a sequel, much less a trilogy.
But that level of excellence might have came from original director Anton Fuqua, who took a normal premise, and elevated it into something Die Hard-ish. The 2016 sequel dropped Fuqua, and moved the premise to London and here we are, again with Gerald Butler's Mike Banning, protecting the President.
The great thing about each movie in the series is that each director has worked and developed upon the basic idea, and now we have a new Commander in Chief – former Speaker of the House turned Vice President and now, President Allan Trumball (Morgan Freeman), to protect.
But instead of a hero, Manning is old, tired and physically damaged, and wondering how much more he can do to serve his country, when a drone attack wipes out his team, and almost takes out the President. Made a scapegoat by the actual perpetrators, Banning escapes to find those who would come after him.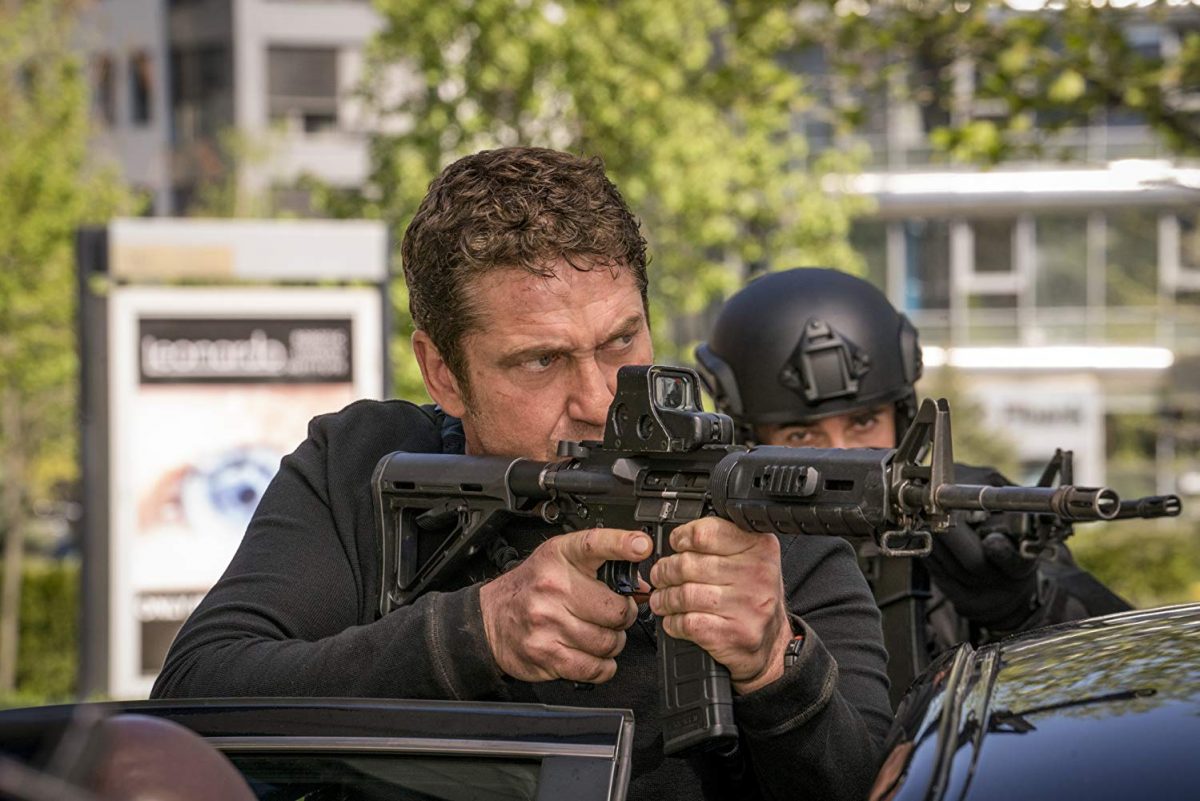 While the first movie had tension, comedic relief and great action, this sequel has Nick Nolte as Mike's estranged father, Clay Banning, and Piper Perabo as his wife Leah, replacing Radha Mitchell who originated the role. One can say that this movie is a little more personal and self-reflective, but it also shows the diminished scale of this production, which went from DC to UK, and now back to DC again.
Without the massive budgets and impressive pieces, this comes across more as a direct-to-video title, if not for the fact that Butler is obviously giving his all in this, unlike Bruce Willis, who's been dialing it in for the last two Die Hard flicks. While some can say there's not really much in Butler's all, there's no denying that Angel Has Fallen delivers where it should on the action, which builds upon a rather pedestrian premise, through its very own doing.
By the time you get to the inevitable end where Butler obviously clears his own name, saves his family and the President, you won't even bother thinking about the obvious plot holes, the explosive joke in the middle of the forest that seems almost implausibly executed, as well as the rather questionable actions of the authorities, who got scammed into thinking two-time Presidential hero Mike Banning could possibly be plotting against the good ol' US of A.
And because no one enters the cinema expecting this movie to be the next Mission Impossible, they would never walk out feeling cheated.
GEEK REVIEW SCORE
Summary
If anything, the franchise shows how important a good director can be, in elevating the original premise.
Story -

7/10

Direction -

7/10

Characterisation -

7.5/10

Geek Satisfaction -

8/10